How A New Generation of Native Women Are Standing Up & Fighting Back "Life in a Native American reservation is among the most hopeless I have ever witnessed as a reporter. The lack of basic facilities, the joblessness, sex trafficking, absence of culture, fetal alcohol syndrome, drunk violence, joblessness and mere desperation are daunting. This is what Anna* and Hope from the new Native American movement are standing against, and at stake is the very survival of their people, no less. They understand and explain to us what those cycles of poverty and violence feed on and bring solutions. It is vital that these young women, who are bravely breaking the silence that is killing them, be heard by all of us. By pausing to consider the magnitude of their task, by hearing their stories as they fight every item on the by-products of poverty list, we can help them redeem the dignity they so crave for their people."  — Mariane Pearl, Journalist & Author, Managing Editor, CHIME FOR CHANGE.
Chapter 1: Hope
The neighborhood was known in Albuquerque as the "War Zone," and the squat concrete building at the end of the road, its paint peeling in the New Mexico sun, didn't do much to try and dispel the nickname.
But back then, the building was the only homeless shelter in the area that would take kids without a parent's signature, so it was the only place she could go in order to stop sleeping out on park benches or inside the slide at the school playground. Then she could focus on her future, her schoolwork, her 4.2 GPA, her college applications. She could stop running for a change — from her violent mom, her mom's creepy, addict boyfriend, their drug-filled, filth-ridden home, and an existence that had, for her entire life, been one of rootlessness, homelessness.
The War Zone could actually be the way forward.
It seems almost too perfect, now, that her name was Hope.
"I was really surprised I made it this far. I didn't think I was going to make it to 16 because of the circumstances," she says now, looking up at the building through its chain-link fence.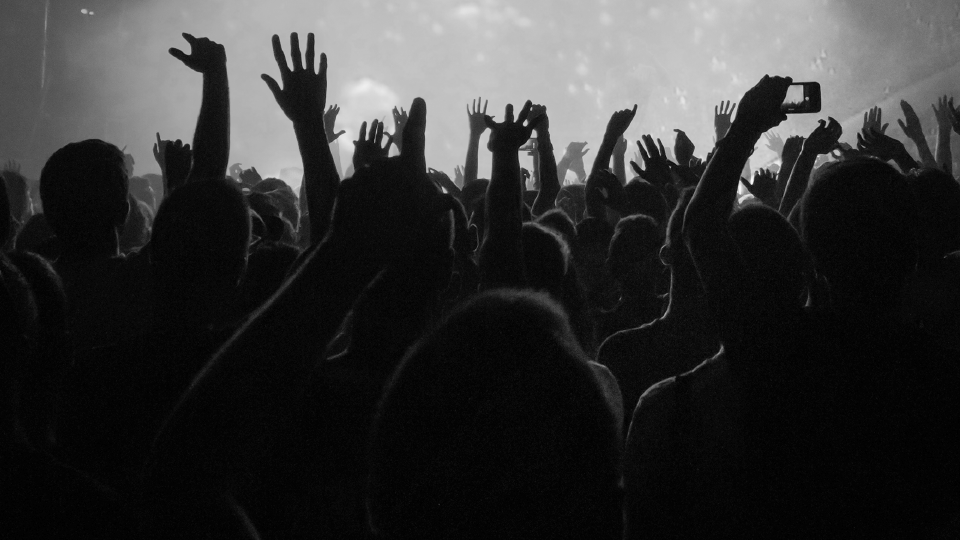 Hope Alvarado
Image: Photo by Prisca Edwards
Hope Alvarado is 21 now and standing in front of the shelter for the first time since she left it five years ago. Just before coming back to the shelter she was the current version of Hope — poised, assured, eloquent — confidently striding across the University of New Mexico's campus, decrying the racism of the administration and its decision to host Milo Yiannopoulos on campus, rhapsodizing over the next event the Native student group KIVA has planned for indigenous pride on campus. She showed off a pile of donated goods for the water protectors at Standing Rock — she's been four times since the protests against the Dakota Access Pipeline began — and even introduced herself in her native language, Navajo.
"We introduce ourselves not only as a person but who we are as a community and where we're from," she says. "That's how we greet each other."
But back at the shelter, as Hope nervously approaches the gate, turning her face to avoid being recognized by the property manager, the two disparate versions of her begin to form into a whole. The activism, the passion, the march across campus: they are fueled with this fire, the memories of what happened in this building and before it — the violence of her childhood, the homelessness and poverty. Hope's identity as young Navajo activist is tied up in the trauma of growing up Native in the US today, with all of the systemic challenges and inequities that brings.
"I was really surprised I made it this far. I didn't think I was going to make it to 16."
Hope Alvarado
At the Oceti Sakowin camp on the Standing Rock Sioux Reservation last year, Hope stood with thousands of others just like her.
Hope is part of a new generation of young Native American women who, by being at the frontlines of the activists' movement unified in standing up for their rights, are overcoming the systemic challenges of poverty, substance abuse, mental health challenges, domestic and sexual violence, health and educational inequities, marginalization and racism.
Together, they are standing together with a message that Native people deserve to be heard.
And for a change, the world finally seems to be hearing them.
Chapter 2: A Youth Movement
In Washington, D.C., this week, thousands of Native Americans, including Hope, are descending for the Native Nations March, from the National Mall to the White House. It has only been a couple of weeks since authorities cleared away the makeshift village known as the Oceti Sakowin camp in Cannon Ball, N.D., that was the home of the #NoDAPL protests, and the activists are hoping to build on the momentum from Standing Rock.  
Leading that moment, undoubtedly, are Native American women.
They have scored a few political victories in recent years. The most recent reauthorization of the federal Violence Against Women Act, in 2013, expanded the protections of Native women, giving tribes jurisdiction to prosecute some domestic violence criminals in tribal courts. Republican Congress members opposed the expansion, but eventually a bill with limited expansions was passed. Tribes still can't prosecute non-members for crimes like sexual assault and rape.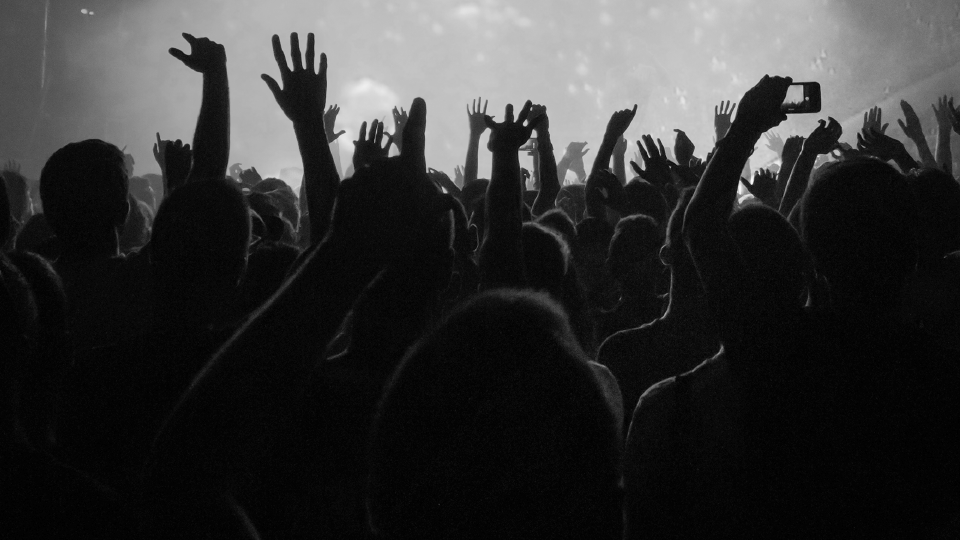 Hope Alvarado leading a protest march with Red Nation.
Image: Photo courtesy Hope Alvarado.
Just this January, at the Women's March on Washington, a loosely organized coalition called Indigenous Women Rise popped up as an umbrella group for activists who have, until now, been working separately on a variety of issues important to Native communities: voting rights, job opportunities, environmental concerns, ending violence against women. Together under one banner, the women are launching a movement that seems to be gaining momentum.
"We're seeing a huge upsurge," says Laura Harris, the daughter of famed Native activist LaDonna Harris and the current executive director of Americans for Indian Opportunity, founded by her mom in 1970.  
It was, after all, a youth group made up mostly of girls who helped launch #NoDAPL movement, circulating petitions on the Standing Rock Sioux reservation and eventually campaigning for local, state, and eventually federal officials to block the pipeline.  
For Harris, seeing that happen was a moment of realization: this was the generation that could finally do it, finally turn things around. As a child of the '60s and '70s, raised by a Native American mom who once ran for vice president, Harris has seen the differences play out across her lifetime.
"Since I was a young girl there has been a push to bolster Native American kids' identity, to have some pride," she says.
The victories of former generations' activism, like regaining some control of Native American education, and increased revenue from casinos, helped instill a sense of pride in Native identity, agency, and cultural support that is now manifesting in the next generation's activism.
"What these young people were able to pull off was an inspiration, and attracted tribes from around the world and non-Native organizations," Harris says.
On the front lines of Standing Rock, on the National Mall in Washington, D.C., in state capitols in New Mexico and Minnesota, a new generation of Native American youth are standing up and demanding change. The frontlines are filled with young women who refuse to allow statistics of violence or poverty to define them and who refuse to be identified merely as victims. They are resilient, they are resisting, and they are rising up.
These are their stories.
Chapter 3. On the Run
Hope's journey to activism began either the day she was born, or about 500 years beforehand. That's not meant hyperbolically. She was born in Albuquerque to a 16-year-old single mom who was homeless. The family, which quickly included a baby brother, stayed in shelters and with family members until her mom qualified for government help. Her extended family lived hours away, on a Navajo reservation in Chinle, Arizona, one they visited frequently, even for extended periods, but never they never lived there permanently.
About 50% of Native American children are raised in single-parent homes, and nearly three-quarters of those home are considered low-income. About 2% of Native kids are born homeless. For Hope, life as a young Navajo girl meant trying to find a home, a place in the world.
It also meant trying to find safety.
Hope's mother experienced serious violence at the hands of her own parents and Hope's father, and was, in turn, violent toward Hope and her brother growing up. She would fly into rages at a moment's notice and react to crying or fear with more rage. Hope says she taught herself to stay calm to make the rages end more quickly. It was a coping method that worked for other problems, like her mom's boyfriend, who seemed to always smell of alcohol, or seem sort of out of it.
When he moved in, no one really knew about the drugs, but he quickly became as violent as Hope's mom, or moreso. He fought Hope's mom, and she fought her kids. There were broken doors, broken glasses.
Hope tried to stay away. School, extracurriculars, studying — anywhere but home. But she couldn't ignore some of it. The way he looked at her sometimes. The way her mom had started to dabble in whatever drugs he was selling. The times she slept out and came back to find her mom's boyfriend in her child-sized bed.
One night, when she was 15 and still living in the nice ranch house, he came up to her, started talking closely, started touching her shoulders.
Hope has ways of coping, and this time, she ran.
She ran down her quiet residential Albuquerque street that night, and though he chased her, screaming, she made it to a friend's house, called her mom and told her what had happened. Her mom picked her up after her graveyard shift, around 2 a.m.
And then she brought her home.
It didn't take Hope long to decide that it was safer to be on her own than in her home. That night, running down her sleepy Albuquerque street, running from danger, seeking refuge: that night defined much of Hope's life for years to come. It may define it forever. She slept on park benches and in playgrounds, at friend's houses and in school, until she finally qualified for a homeless shelter that made her yearn to be back out on the streets again.
That night — the threat of sexual violence, the presence of drugs and alcohol, the absence of her mom because she was out working late trying to make ends meet, the poverty, the injustice, the search for safety and a home — that's what Hope is fighting against now.  
Chapter 4: Someone's Always Getting Hurt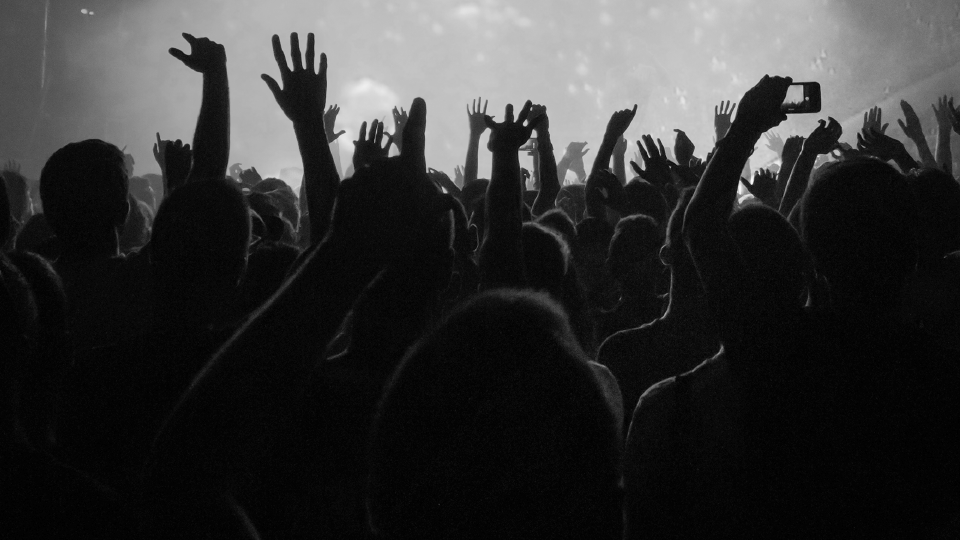 A graffiti-tagged pipe near Anna's reservation bearing the words "Resist."
Image: Photo by Prisca Edwards.
It's almost impossible to overstate the presence of violence in the lives of Native women.
Anna* is, like Hope, a young activist from Albuquerque. She's been to Standing Rock, she graduated from UNM's Native Studies program, and now works for the Coalition to Stop Violence Against Native Women.
Like Hope, she was the child of a single mom who had her at a young age and was raised by her great grandmother while her mom finished school. She bounced around, too, from grandparents' homes on the reservation (or "the res") to apartments in the city where her mom lived with boyfriends. She witnessed domestic violence early: a string of bad boyfriends who were cruel and violent toward her mother, explosive fights that made her reserved, quiet.
"Everywhere I go on the res, someone's always getting hurt," she says.
She found refuge in school, finding teachers that supported her and pushed her to apply to college at UNM. There she got involved in Native studies and the KIVA club, where she found her footing as a young activist. But the violence still found her.
That's what really drove me, the anger for my sisters, my aunties, my grandma.
Three years ago, Anna's grandmother and aunt were killed by a man from Oklahoma, a member of the Cherokee tribe, in a vague domestic dispute that Anna still doesn't fully understand. The murderer, a man who was dating one of Anna' relatives, went home to Oklahoma and killed himself, and so the police closed the case without giving the family a full report, she says.
"It was the week of Thanksgiving that it happened, so we didn't ever really have Thanksgiving," she says quietly. "And then my birthday. Turning 21 wasn't really great."
"A year later, I guess that's what really drove me, the anger for my sisters, my aunties, my grandma, and seeing my grandpa and aunties go through that, it's just really hard. It was crazy," Anna said.
I asked Anna why there's still so much violence. Not enough resources, she says. Not enough cops. It takes a very long time for anyone to come to where they live to help, to settle disputes, to enforce rules and justice. But it goes beyond that.
"It's all systemic. It's all within the system."
She explains that the abuses that happen to the land are abuses that happen to the people, too; women are taken advantage of, the land is taken advantage of, and Native women continually are pushed to the side as if they don't matter, abused as if their lives and communities don't matter.
"It's exhausting. I'm human. I have my family, I try to be in tune with my families, I have five siblings who all need me and my time. It's really hard. Every day is hard."
Native American women experience dramatically higher rates of violence than any other group in the United States — truly staggering rates: 85% of Native women have experienced violence in their lives, 56% have experienced sexual assault, and nearly 40% have experience sexual assault in the last year. And like Hope, those experiences of violence often happen at a young age: More than 40% of Native children experience two or more acts of violence by the age of 18.
And yet only 13% of reported cases result in arrest, according to the Department of Justice.
Hope's life was filled with violence — her family was under investigation for 11 years by the state Children Youth and Families Department due to her mother's physical abuse — but she first became a victim of sexual abuse at the age of 5. After it happened, she started telling adults that she wanted to grow up to be a prostitute after being told that was all she was going to be good for. She was sexually assaulted at ages 14 and 15, and raped when she was a senior in high school.
While Hope's mom did, in fact, get help with her violent outbursts and became less physically abusive, she also got addicted to meth. She got clean again, but the two don't really talk all that much.
Her family, like many Native families, is fractured but still connected, drawn back to celebrations at her great-grandmother's house on the reservation. They are still in contact with generations of aunts and cousins and uncles and grandparents, but are broken by the violence and drugs they've experienced.
"Because of the high prevalence of foster care and homelessness and instability in the family structures, our families are so vulnerable," explains Patina Park, the executive director of the Minnesota Indian Women's Resource Center (MIWRC). 
Patina Park, executive director of the Minnesota Indian Women's Resource Center.
Image: Photo by Prisca Edwards.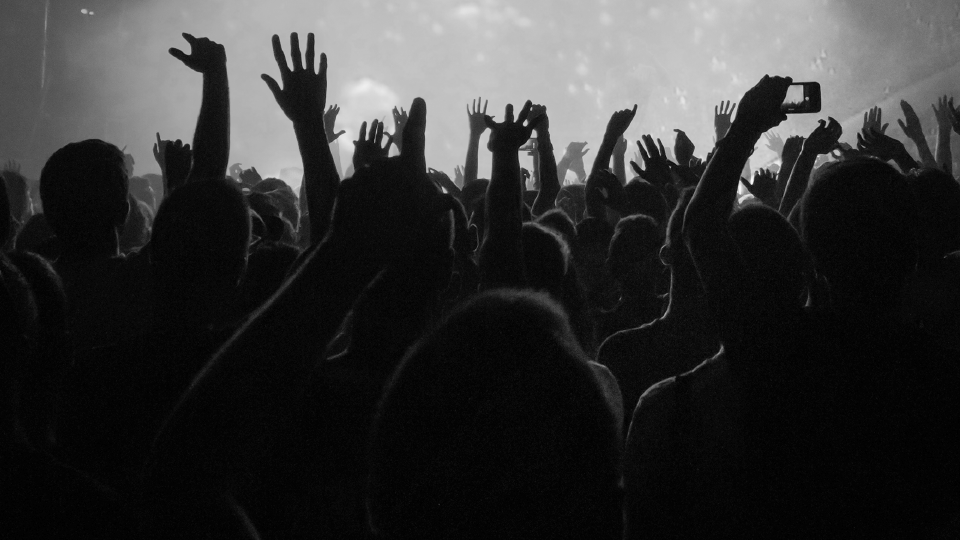 Patina Park, executive director of the Minnesota Indian Women's Resource Center.
Image: Photo by Prisca Edwards. The MIWRC provides treatment programs and housing for women in unhealthy relationships, who are trying to get out of trafficking, who have substance abuse or mental health problems — basically women who have faced one or more of the overwhelming challenges plaguing the Native community. They treat hundreds of patients every year.
Park says she sees patterns in the women who show up at the center's door: a long history of instability in housing that affected their parents and their grandparents. They don't have basic life management skills because they never learned how to balance budgets or manage money from their parents. For most of them, their first sexual experience was a violent one, whether it was someone they knew or a random attack. Many have been in child protection or foster care at some point, because one generation's battles with violence, substance abuse, homelessness, and poverty affect the next generation's ability to grow up in a stable family.
As a community we've been under attack since first contact...Our families are so vulnerable.
Everyone I asked about these rates of violence, from Hope and Anna to experts, doctors, academics, and advocates, sent me back to the history books for an explanation, referencing a long history of US policies that have shortchanged Native people, sending them to boarding schools that banned their religions, languages, and culture; relocating them to reservations and then to urban centers without proper job training; taking resources like land and water that could have been profitable to the tribes that originally owned them.
"As a community we've been under attack since first contact, so there is a historic trauma," said Park. "We're less than one generation away from the forced sterilization of the '70s."
"In my opinion, it goes back to the early colonization and the ways families were broken up and relocation," says Delores Greyeyes, 58, a Navajo member who grew up on Black Mesa, Arizona, and now lives in Tempe. "The years of historical trauma, from one generation to the next."
"You certainly can't undervalue the importance of intergenerational trauma," said Erik Stegman, the director of the Center for Native American Youth.
Chapter 5: A Way Out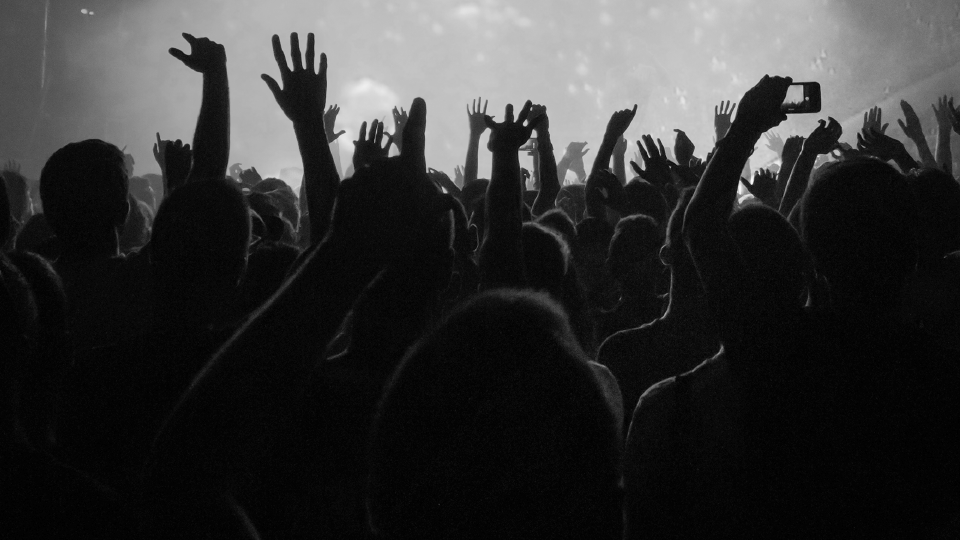 Image: Prisca Edwards
Minneapolis, where Patina works, is one of the urban centers that is now home to 70% of Native Americans in the US. Albuquerque, where Hope and Anna live, is another, as well as Denver, Phoenix, Los Angeles, and New York. Living in cities has changed life for the Native Americans who live there and for the cities themselves.
Minneapolis was once home to the Dakota Sioux tribe and later became a relocation site for Native Americans in the 1950s as the US government actively moved people off reservations. The Indian Relocation Act of 1956 was one of several policies that tried to assimilate Native people into the rest of the population, this time by encouraging them to move off of reservations and into cities. Like the federal boarding school program, it is now viewed as one of the policies that led to increased joblessness, homelessness, and a loss of sense of place, culture, and community that consequently made it harder for Native Americans to build stable families and lives.
In recent years it has drawn people from reservations across the northern states looking for jobs and housing in cities. Now, individuals who identify as Native make up just under 1% of the city's population.
The city is home to the nation's first housing project that gives preference to Native Americans. Little Earth, in the heavily Native Phillips neighborhood, houses close to 1,000 residents, half of whom are kids; locals refer to it as a reservation. It was created in the early 70s, amid the birth of the American Indian Movement — a civil rights group that started in Minneapolis — and a burgeoning philosophy that to pull Native Americans out of poverty, Native culture must be incorporated into public housing, public schools, healthcare, and interventions.
The Minneapolis Public School District has four schools that are predominantly Native, with 1,800 Native students across the district representing 50 different tribes. The schools have Native language classes and curriculum designed for the way Native kids learn, with more active learning and story-focused education.
Nationally, Native Americans fare worse in the education system than other kids. The high school graduation rate in 2014 was 67%, compared the national average of 80%. The rate drops to 53% when limited to schools that are run by the Bureau of Indian Education, a federal program that oversees 183 schools, most of them on reservations.
That means that unless students growing up reservations find a way to get to a school off the reservation, they have a one in two chance of dropping out; a nearly 50% chance of a life lived without a high school diploma, and all of the economic consequences that come from that.
On the day I stopped by Anishinabe Academy, a teacher and student wandered through the front office, asking if there was a room available to do a quick smudging ceremony, a traditional practice of burning sage to clear negative energy. Another teacher at the school holds a weekly support group for girls to talk about what's going on at home and how they might persevere through it.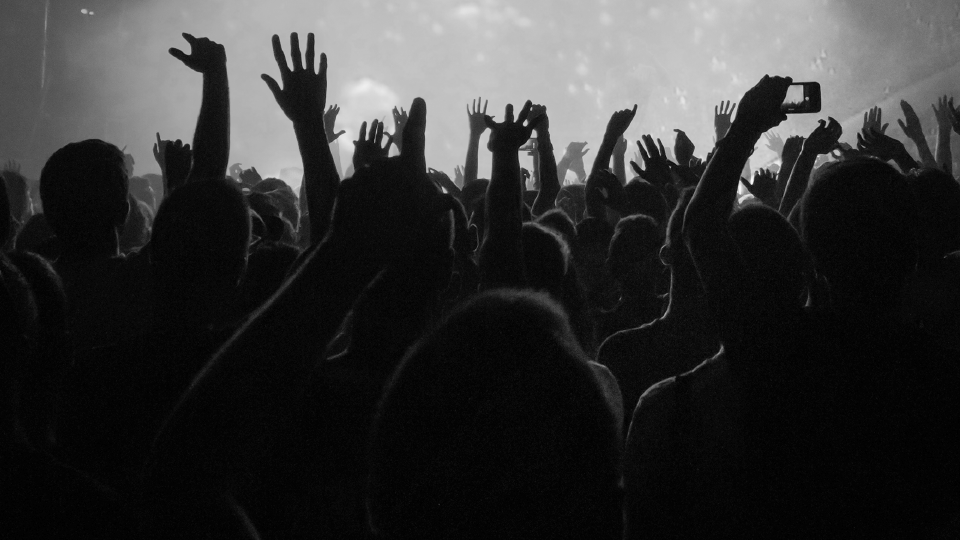 Image: Prisca Edwards
Because so many Native kids end up in the foster care system, getting them to school and keeping them in school can be a challenge, said Anna Ross, a member of the Ojibwe tribe and director of the district's Indian Education program. Some have to take a taxi from suburbs where they are placed with foster families far from the school district; some kids disappear from school throughout the year when they go back to live with grandparents on reservations around Minnesota.
"Everything we do in my department is around culture and identity, and that, I see, is the root cause of a lot of issues we face in our Native communities," Ross says. Test scores go up when students take Ojibwe language classes and learn more about their place in the community, she says.
Native Americans fall short on all the poverty statistics. Compared to national statistics, they have fewer jobs, earn less, and own fewer homes, are more likely to use drugs and get arrested for prostitution.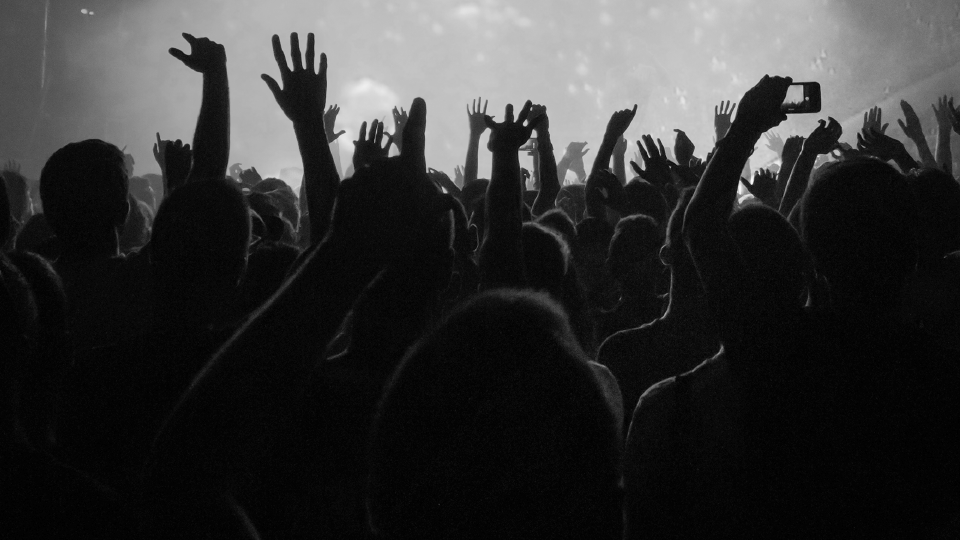 Chapter 6: Toward a Brighter Future
The challenges that Hope faced all propelled her to a bright future.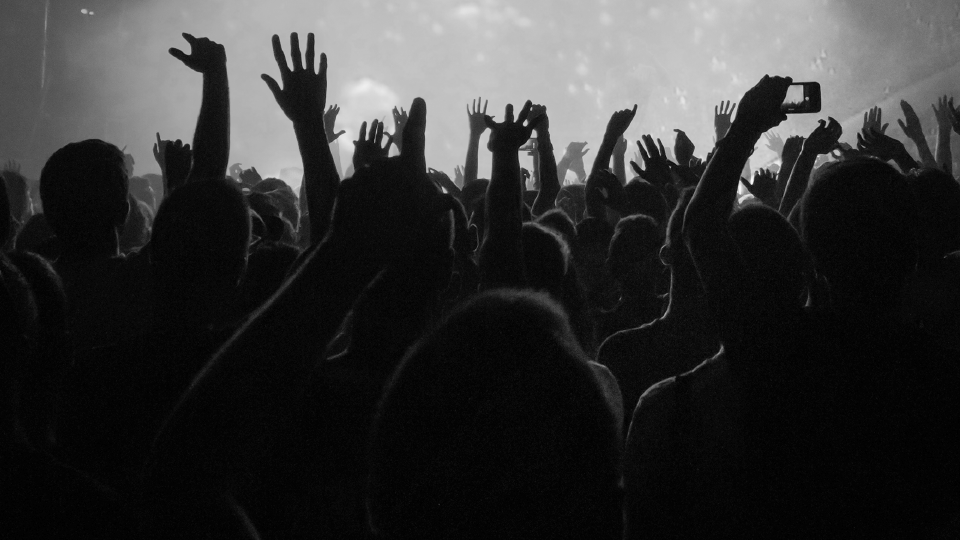 Image: Photo courtesy Hope Alvarado When her mom's boyfriend moved into Hope's house, she ended up spending more time at school to avoid him. She got there at 6 a.m. to help with clubs and stayed until 8 p.m. for extracurriculars and meetings. If there were a dance one of her committees were helping to organize, she would stay until midnight or 1 a.m. setting up for it — anything to avoid going home.
Her sophomore year, Hope took 10 classes, though the normal course load is eight. She was part of Student Senate, became an advisor, and was supported by teachers who knew that she sometimes slept away from home, sometimes had nowhere to go, but didn't report her.
Her teachers, concerned that Hope was depressed and suffering from trauma, helped get her involved in an AVID group — Advancement Via Individual Determination — where for the first time she could express what was going on at home. For the first time, she could cry about it. Looking back, she now realizes how debilitatingly low her self-esteem had become, but the kids at AVID helped her rebuild it.
"They would be like, you're not worthless, and I gradually started to feel better about myself by the time I did graduate," she says now. "I didn't tell anyone for about six months I was in a shelter. I didn't want to be taken away."
Spending so much time at school helped Hope earn a 4.2 GPA, acceptance to college, and advancement to the final stages of the Gates Millennium Scholarship.
Chapter 7: Inheriting Resilience
Education, of course, is always thought of as the way out of poverty.
For Native girls faced with such a wide array of systemic challenges, the answer isn't always so simple. But several interventions designed for Native American women by Native American women have helped slow cyclical poverty.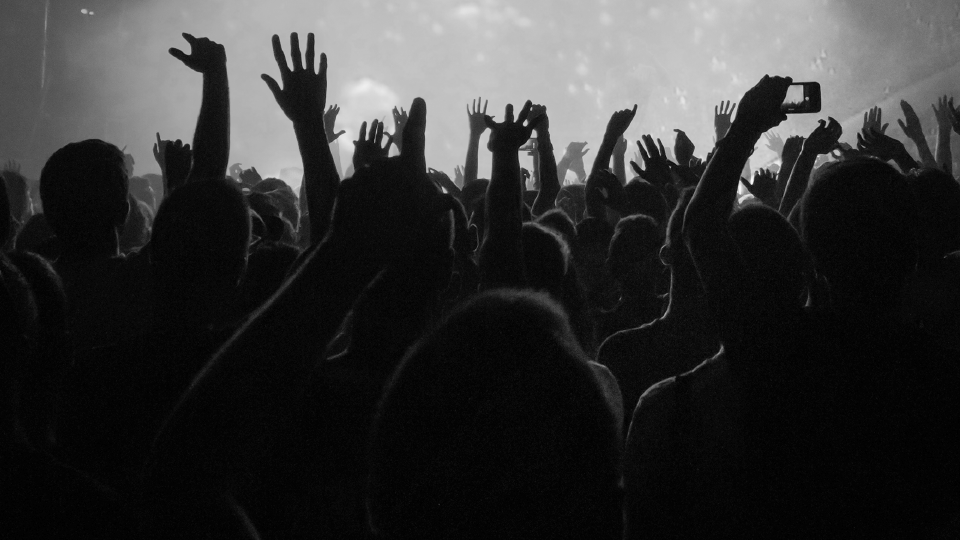 Image: Prisca Edwards
Mary Owen is the director of the Center of American Indian and Minority Health at the University of Minnesota, a program that was created in the late 1980s to help get Native kids into medical school programs.
One of the most significant disparities between Native Americans and the rest of the US population is their health. Native Americans are more likely to die from diseases like tuberculosis, complications from alcoholism, diabetes, injuries, homicide, and suicide than other ethnic groups, and have a life expectancy that is five years shorter than the overall population. Nearly one-quarter of Native Americans don't have health insurance, according to US census data, compared to 11% for the overall population.
The health outcomes for Native kids are even more troubling. Native Americans aged 15 to 24 years commit suicide 3.5 times higher than the national average, according to the United Nations.
The Indian Health Service, a chronically underfunded federal program dating back to the late 18th century that treats some 2 million Native Americans, is in charge of overseeing regional clinics on reservations and cities. The IHS offers recent medical students loan payback if they spend four years in an IHS clinic, which draws young doctors to reservation clinics for a few years at time, causing constant disruptions in care for those communities. And while there are some young doctors who take the posts with the best of intentions to stay, the job can be exhausting, Owen says.
"There is a huge turnover of providers and it's not just because of the loans. We have huge needs, terrible needs. Burnout can be because you're so sad at seeing the need, it can be because the clinic is inadequately staffed, equipment is old, it's a terrible clinic, or because you're not getting paid enough."
The CAIMH program at Minnesota tries to solve that health disparity by training people who might want to stick around on reservations for a bit longer: those who already live there. A "grow-your-own sort of idea," Owen says.
Though only 50% of Native students graduate high school, Owen's program recruits kids early and helps train them in math and science in summer programs, and then sticks with them.
The center offers coaching on what they'll have to do to get into medical school, veterinary, dental, nursing, and pharmacy.
"We're needed in all areas," she says. The program teaches kids medical lingo, how to write a personal statement, how to interview appropriately ("bringing them into a world that might be foreign to them"), and then getting them out to reservations for training.
I felt a calling to be one of those doctors who is in a community and stays there.
About an hour and a half north of the Phillips neighborhood in Minneapolis, past the suburbs and more than a handful of the state's 10,000 lakes, sits the Mille Lacs reservation, part of the Ojibwe tribe. There in the reservation's "downtown," if you could call it that (a smattering of low-slung buildings grouped next to the lake that house the tribe's museum, trading post, school, and health clinic) is the office of Dr. Lacey Running Hawk, a 30-year-old of the Sioux tribe at Standing Rock who has been the resident family physician at Mille Lacs for six months.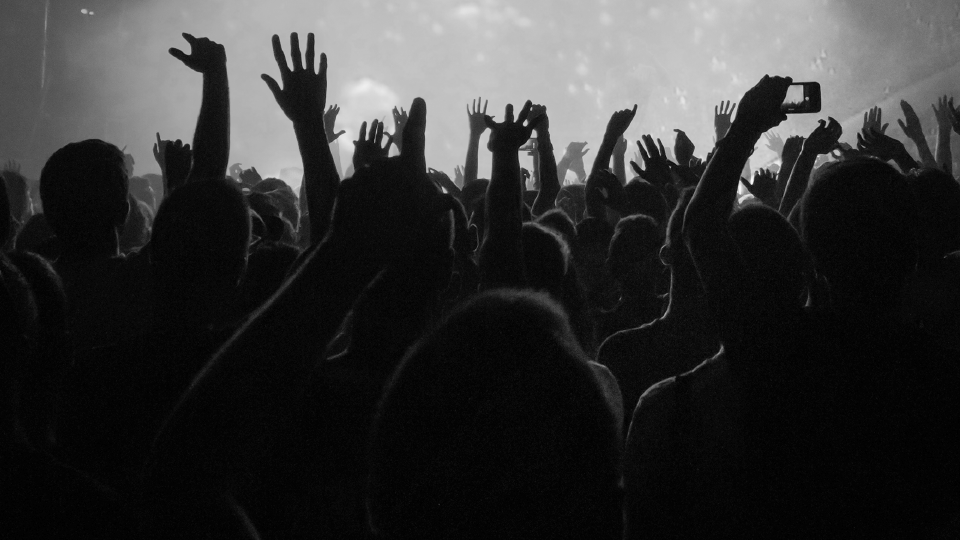 Image: Prisca Edwards
Already, the challenges are apparent. She estimates that at least 30% of the patients she sees are struggling with opioid and other drug addictions. Diabetes is widespread. Patients can be suspicious of Western medicine practices.
But Running Hawk expected some of that. It was an internship with the IHS that first sparked her interest in becoming a doctor. Her medical school included rural health training, and as she began to understand the problems on reservations — including the fact that many doctors stay for only a few months or a few years to qualify for loan repayment — she felt called to them.
"Patients having a doctor from the time you're born until later in life isn't a reality for Native people because doctors don't stay there," she says. "So I felt a calling to be one of those doctors who is in a community and stays there and wants to listen to the issues that are here and try to work together to solve some of the problems."
Running Hawk's responsibility to the Ojibwe is a heavy one: she serves about 5,000 patients and calls her role there a "birth-to-death" spectrum of care. And she's taken on a larger role than merely a medical provider.
"When I look at my position now, here, I'm a physician and I want to take care of patients, but I also want to be a mentor for girls and women here to be able to push them to pursue their highest potential and fulfill their dreams, too," she says. "I see that as one of my big roles here."
Running Hawk, too, says that Native identity and culture must be included in solutions to help close health and economic disparities. Her reservation is launching a children's initiative called Growing With the Sacred that will focus on engaging children and families in healthy behavior through educational talks, fun runs, pow wows, and social media outreach.
"There's been so much trauma in this and every Native community, but if we focus on children and having them grow up in an environment that's supported and enriched, they're going to realize their potential and seek that and going to want to educate themselves and come back and serve their community," she says.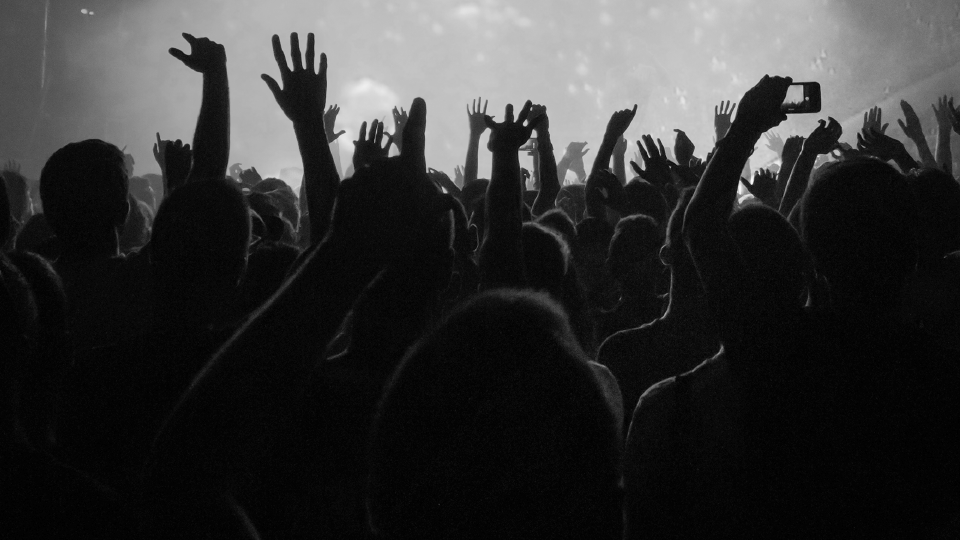 Image: Prisca Edwards
Decades of substance abuse, poverty, and unfair policies have chipped away at the Mille Lacs' sense of traditional identity and culture, she said, and designing programs to strengthen that sense of identity may help change those things, she said.
"Then our clinics will be staffed and our schools will be staffed with teachers that are Native and I see that as where we need to go."
Programs like the CAIMH, designed and run by Native Americans to cater specifically to the cultural sensitivities of Native Americans, have been developed of the past four decades across the country, on reservations and in cities.
Laura Harris, the activist-organizer and director of Americans for Indian Opportunity, which was founded by her mother, explained that as tribes began to more money once through businesses like casinos and mineral extraction on their land, they could fund programs to help the neediest members of their community and those of other tribes.
I'm a physician and I want to take care of patients, but I also want to be a mentor for girls and women here, to be able to push them to pursue their highest potential and fulfill their dreams, too.
"Those changes in '60s and '70s by small groups of Indian leaders gives us what we have today," Harris says. "Gaming, control over schools, medical clinics to build wellness programs based on culture, to have a tribal museum, those thing have shaped what's happening today."
The generation of Native American women now in their 40s, 50s, and 60s is the first to grow up free from boarding schools, sterilization, and policies that overtly tried to dismantle Native culture.
As that generation has come of age, they've begun to change the narrative of Native women in the US. Over the past 17 years, the number of Native women who own their own small businesses has increased 124%, with revenue up 48%, according to a 2014 report on the State of Women-Owned Businesses.
Those women are also the generation of advocates and organizers leading the Millennials, guiding them. They are the originators of intervention programs like MIWRC, the National Indigenous Women's Resource Center and AIO and they are excited by what they see in the young activists coming up behind them.
"It's because of colonialism we weren't able to contribute sooner," Harris told me. "We were stuck in survival mode. My generation was the first to come out of survival mode. I think this generation and the next one are going to reap the benefits, but those survival generations passed on resilience to their kids."
Chapter 8: Hope
Hope Alvarado just moved into a new apartment, her first outside of the child protective system, and she is once again living with her brother, figuring out how the two of them can reconnect after the turbulent childhoods they've survived.
In fact, Hope seems like she is still getting used to not having to live in survival mode any longer, as though at any moment, she could slip back into it. She is a junior at UNM, set to graduate soon with degrees in intercultural communication, Native studies, and peace studies — which she states while shaking her head, disbelieving — and is considering a Master's program or law school. She wants to either get a JD in law and then work on behalf of the Navajo nation on Native law and treaties, or else work in direct services, providing help to the kids coming up on the reservation after her.
"I find my strength in my history," Hope says now. "I find my strength in knowing that my existence and my ancestors' existence has been from resistance and resilience and surviving what happened to us."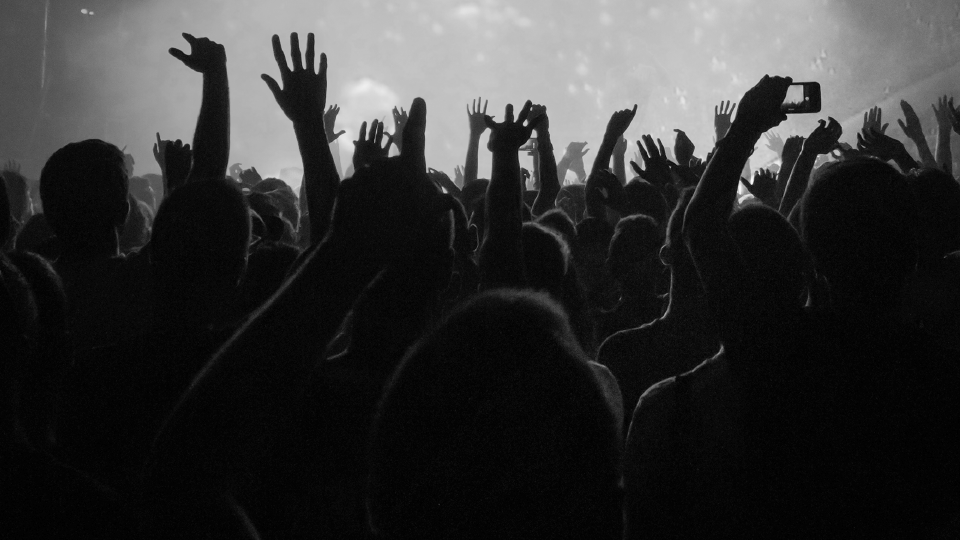 Image: Hope Alvarado
It's worth noting, perhaps, that only about 13% of Native Americans get a Bachelor's degree, and only 4% go on to get a graduate degree. Disregarding momentarily everything she has been through in her life, the fact of Hope's impending graduation already makes her story one of triumph and overcoming the odds. But keeping in mind the childhood she had — the homeless shelter where she spent her teens — Hope's resilience and determination are extraordinary.
And while her future career may be uncertain, the thing that has been driving Hope for the past two decades — the search for a home — is not. Whether she is a lawyer or a counselor or something else altogether, she will be that thing in Chinle, Arizona, where her great-grandmother is, where her family is from, where the tribal healer who helped her recover from her sexual assaults and trauma is.
"Even though I was homeless for a long time and have been in Albuquerque, I really consider [Chinle] home. There's nothing like where you consider home, where you feel at peace, where you wake up in the morning and just feel at peace. That's how I feel there," she says.
I find my strength in my history. I find my strength in knowing that my existence and my ancestors' existence has been from resistance and resilience and surviving what happened to us.
Anna doesn't talk much about survival mode these days. She talks about the battles out there to be fought, the rights that still need defending. Driving around the mesas of Torreone, between hugs and waves from family members, she keeps a watchful eye for oil trucks, utility workers, any signs of encroachment on her land. She is driving from Albuquerque to DC this week to join the 567 other sovereign nations that the rest of America calls tribes in demanding that the US respect their sovereignty, their land, their water, and their borders.
Indian country, as some Native members call it, found a sense of hope a few years ago, when President Obama became the first sitting president to meet with tribal leaders every year of his presidency.
"We need to do more, especially on jobs and education," Obama said during the visit. "These numbers are a moral call to action."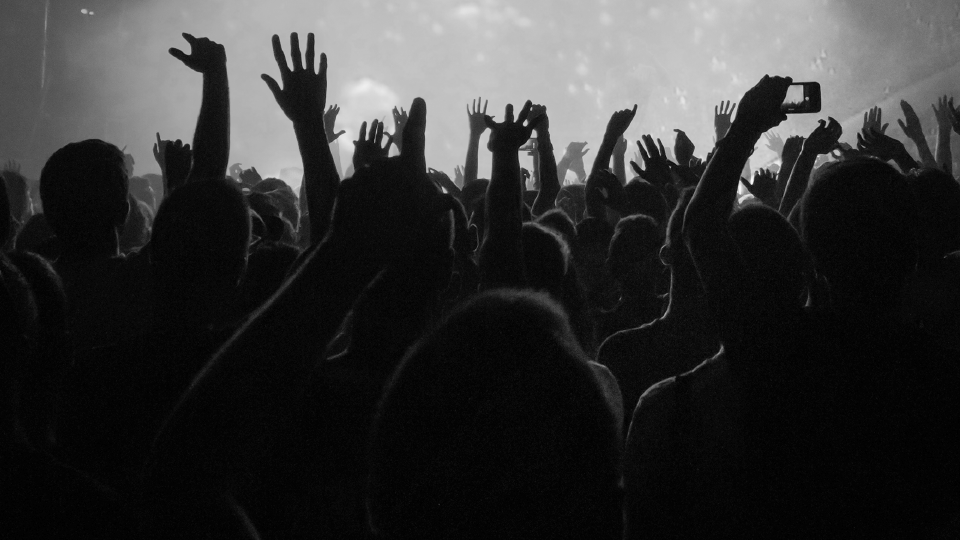 Image: REUTERS/Larry Downing
That call has been echoed by protesters at Standing Rock, at the state capitol in New Mexico, in Washington, D.C., and New York and Los Angeles over the past year. But the political climate has changed. As indigenous activists have crystallized their call to action, and attracted the support of a broad swath of American allies, they have run into resistance.
President Donald Trump, in one of his first actions in the White House, ordered that the Dakota Access Pipeline be completed. The camp at Cannon Ball, launched by those young optimists fresh off their meeting with Obama, was cleared away.
Now, tribal leaders want President Trump to meet with them just once — a request that is the primary demand of the Native Nations March on Washington this week, at which Hope and Anna will be marching. And Global Citizen, whose mission is to end extreme poverty whether in Malawi or Minneapolis, echoes that call.
President Trump, may we introduce you to Hope Alvarado and the new generation of Native American leaders?