---
Why Global Citizens Should Care
Exercising the right to vote is crucial to maintaining a fair democracy. The Black vote can impact state, national, and international policies when it comes to ending extreme poverty and achieving the Global Goals. Voter suppression disproportionately impacts communities of color and their ability to support policies and leaders that serve their needs. You can join us by taking action and checking your voter registration status
here
.
---
With the US presidential election only 50 days away, television network BET teamed up with the National Urban League and over 40 other civil rights organizations to launch the first-ever National Black Voter Day on Friday.
The day, first announced on July 26, is part of BET's year-long #ReclaimYourVote campaign to encourage Black voter participation. The effort is in response to the various forms of voter suppression impacting the Black community and coincides with the first early voting days in South Dakota and Minnesota. 
Take Action: Check Your Voter Registration Status With 'Just Vote' Here
"If this year has taught us anything, our vote or lack thereof has real-world consequences on our livelihood," Marc Banks, national press secretary at the National Association for the Advancement of Colored People (NAACP), a National Black Voter Day partner, told Global Citizen.
"We should never doubt or forget that the hope, change, and future we seek for a more just society starts at the ballot box."
Today we celebrate #NationalBlackVoterDay, a day to galvanize political power to #ReclaimYourVote With just five steps, you can start planning now. To get started, tag 3 friends and visit https://t.co/lvcoFSbAc3 right now! #JustVotepic.twitter.com/oaMWWLIdV9

— Global Citizen (@GlblCtzn) September 18, 2020
Global Citizen is participating in National Black Voter Day alongside our Just Vote campaign to engage 1 million young voters in the lead-up to Nov. 3 and beyond. 
Here are four things you need to know about the historic day.
1. National Black Voter Day is equipping Black voters with the tools to protect their vote.
The first day of its kind aims to protect the Black vote in the election process. On Sept. 18, the #ReclaimYourVote campaign is sharing information about the voting process with citizens, empowering them to make a voting plan and urging them to join together to create change.
2. National Black Voter Day is leveraging the energy of the uprising against systemic racism to spark change. 
BET wanted to bring together all of its resources and networks to inspire Black civil engagement, the network's President Scott Mills explained in a press release.
The recent growth of the Black Lives Matter movement in the wake of Black American George Floyd's murder at the hands of police officers will help drive the initiative. 
"We will use the momentum of the fight against systemic racism to galvanize those marching in protest to march to the polls in November," Mills said.
The partners supporting National Black Voter Day alongside BET and the National Urban League include National Action Network, NAACP, When We All Vote, Black Voters Matter, NAACP Legal Defense Fund, the Collective PAC, Lawyers' Committee For Civil Rights Under Law, Election Protection, the Leadership Conference on Civil and Human Rights, the Black Economic Alliance, Global Citizen, and more.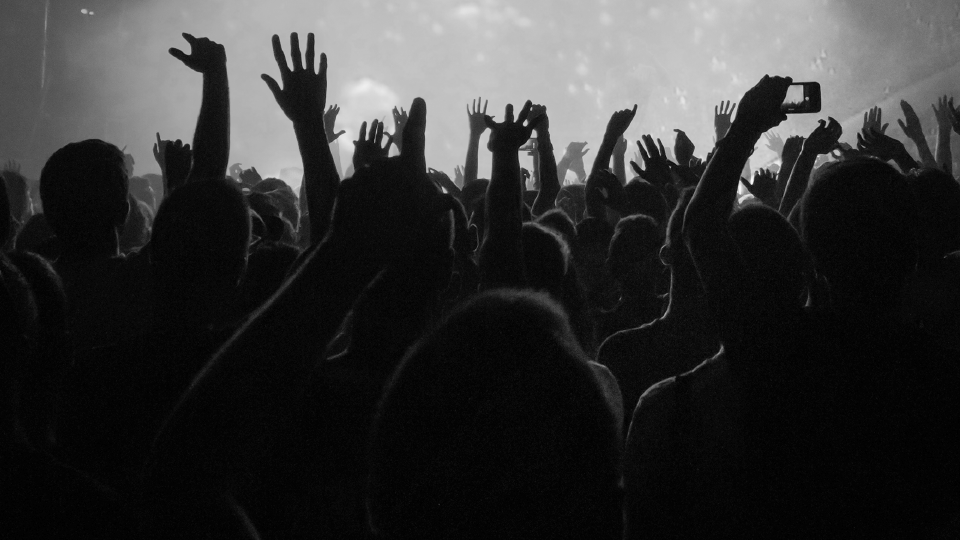 Audrey Allen, 54, stands in front of her garage wearing a "Vote!" shirt as she hands out early voting registration forms on July 8, 2020, in Powder Springs, Ga.
Audrey Allen, 54, stands in front of her garage wearing a "Vote!" shirt as she hands out early voting registration forms on July 8, 2020, in Powder Springs, Ga.
Image: Brynn Anderson/AP
3. National Black Voter Day is directly addressing Black voter suppression.
Various laws and structural systems, disproportionately impact people of color and contribute to voter suppression across the country. The primary election this spring highlighted some of these barriers.
"In states like Wisconsin, Georgia, Kentucky, and Pennsylvania during the primary season, long lines, polling place closures, poll worker shortages, and insufficient training, broken machines, and surges in absentee ballot requests that went unfulfilled left many voters — particularly voters of color — unable to safely exercise their fundamental right to vote," Leigh Chapman, voting rights program director at the Leadership Conference on Civil and Human Rights, told Global Citizen via email.
Black voters are even more at risk of voter suppression during the COVID-19 pandemic. School and government office closures like DMVs and the cancellation of in-person voter registration events have already created a decline in voter registration. Voter registration volunteers also can no longer canvas door to door, and online registration isn't an option in every state. 
Voter suppression has historically threatened the Black community's well-being by silencing their ability to have a say about the issues and policies that impact their lives. Making sure Black voters understand their rights and the voting process is key to ensuring that the Black vote is heard.
"Given this country's history of erasure and denying marginalized people a voice, this moment calls for us to guard against any obstacles to prevent our communities from rightfully exercising the right to vote in the upcoming election," Chapman said. "Without a functional democracy in which everyone is included, heard, and represented, we cannot make real progress on civil and human rights issues like affordable health care, fair wages, educational equity, and justice reform — to name just a few." 
4. A few easy steps can help ensure every Black vote counts.
#ReclaimYourVote is recommending five voting steps this election. The campaign first suggests registering, and double-checking registration status to make sure it worked. Registered voters should then make a plan to vote ahead of time, whether that'll by absentee, mail-in, or safely in person. Lastly, the campaign advises voters to learn about the issues on the ballot, find out who's running, and rally other people to vote before voting early.
Visit BET.com/ReclaimYourVote to learn more.
---
Global Citizen and HeadCount have teamed up to launch Just Vote, a campaign mobilizing young Americans to register to vote ahead of the 2020 election and beyond. As part of the campaign, your favorite artists and entertainers are offering exclusive experiences, performances, and memorabilia — and they can only be unlocked once eligible voters check their voter registration status. Learn more about Just Vote and how you can take action here.