---
Why Global Citizens Should Care 
Refugees are some of the most vulnerable people globally, and the COVID-19 crisis has exacerbated many of the difficulties they already faced. The United Nations is calling on countries to include refugees in pandemic response planning. You can join us and take action here. 
---
Muhammed Muheisen is a world-renowned photographer, two-time Pulitzer Prize-winning photojournalist, National Geographic photographer, and founder and chairman of the Dutch non-profit organization Everyday Refugees Foundation. He was named in 2013 by TIME Magazine as Best Wire Photographer.
Since 2001, he has documented  major events around the world in Asia, Europe, the Middle East, Africa, and the US. For more than a decade,  he has been documenting the refugee crisis in different parts of the world.
Here, in honor of World Refugee Day on June 20, he writes about documenting the refugee experience — and why it's important to share refugees' stories with the world. 
You can read more from the In My Own Words series here.
---
There are so many stories that have never been told, and many voices that have never been heard. It is my responsibility as a photojournalist to be out there searching for these untold stories to document and share them with the world. 
I have spent two decades of my life searching for that. When I'm telling people's stories, I'm going through the story of my own life. They are part of my life as I am part of theirs.
It all started the moment that I met my grandmother's Polaroid. It was the moment I discovered my true friend and my passion: photography. This magical box that when you press a button, a piece of paper comes out documenting that exact moment which we carry with us our whole lives.
I was fascinated by trees and nature. Everything had its own beauty. I used to see colors and those colors made me dream to be someone, someday, who's able to share these colors with the world and color their world.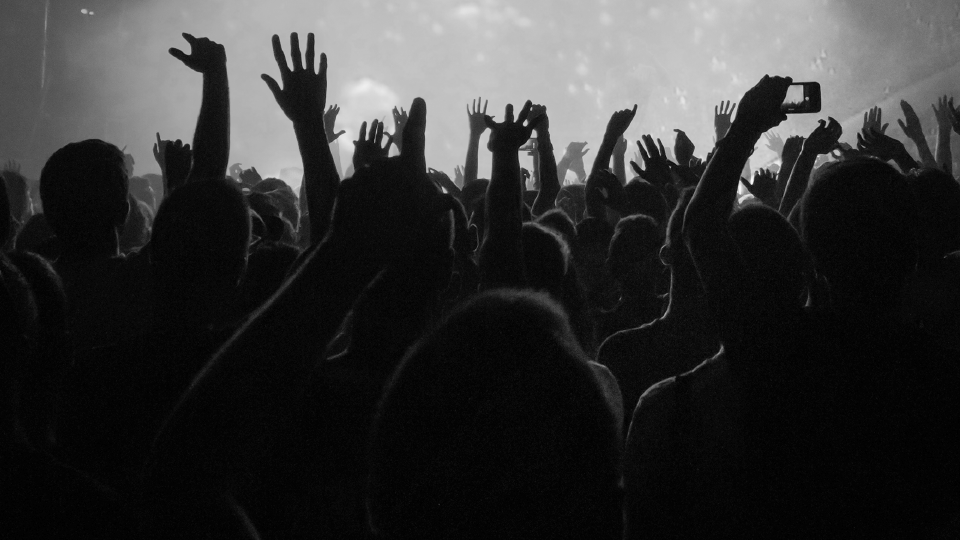 Muhammed Muheisen is a world-renowned photographer. A two-time Pulitzer Prize-winning photojournalist, a National Geographic photographer and founder and chairman of the Dutch non-profit organization Everyday Refugees Foundation.
Image: Photo by Muhammed Muheisen
I'm a Jordanian national who was born in Jerusalem. Being a kid in that part of the world in the late '80s didn't leave me with a lot of options to act like a kid. The news was everything surrounding me. The morning talk, the evening talk, it was all about what was happening in the region. The news was everything in my life.
The environment played a major role in my life. I graduated with a Bachelor of Arts degree in journalism and political science. I combined my education with my passion to become a better storyteller. I always believed that through photography we can make a real difference, and I wanted someday to make this difference.
My professional journey began in 2001 by covering the Israeli-Palestinian conflict, shortly after I started traveling with my camera into many places that shared the conflict in common. I was there to document what was happening.
In 2003, I was there during the US-led war in Iraq, young, terrified, and inexperienced. I was there to show the destruction, the human misery, and the war. Being born in a conflict, I thought that I knew it all. However, being in Iraq, I realized that I knew nothing, and that war is the darkest place to be. 
Iraq was the place that changed me — I never remained the same after, personally and professionally. I experienced horrid moments that were beyond anything I could have ever imagined and most of the images that I captured could have cost me my life. If I could go back in time, I might not have put myself there, but I have always believed in the importance of documenting. I strongly believe that if something happened and was never documented, it is like it never occurred. I wanted to make sure the world knew what was happening.
Iraq changed my life in another way: It's the place that won me my first Pulitzer Prize. According to the industry, I was no longer just a photographer; I was now a Pulitzer Prize-winning photographer. The expectations were higher.
I kept traveling from one country to another. I went to Yemen where I was stabbed, I went to Afghanistan where I lost my best friend, I went to Syria where my heart was broken, and I went to Egypt where I fell in love with the place, and several other places that were mostly shattered by conflict.
In the middle of this journey, I realized that if the news was right in front of me, I just needed to turn around to witness a totally different scene — and that's when I decided to focus on life instead of war. Whenever there would be a funeral on the right, there was a baby just being born on the left. It's like a smile in the middle of the rubble, and that's the theme of the work that I have been doing for over a decade now.
I realized that life never stops. Even in the middle of the conflict, it keeps going. I focus mostly on children, as I believe that children are the real victims of conflict. Children do not get to choose where they are born or the circumstances surrounding them. Children all over the world share the same things in common: They all seek fun, joy, and happiness, no matter where they are from.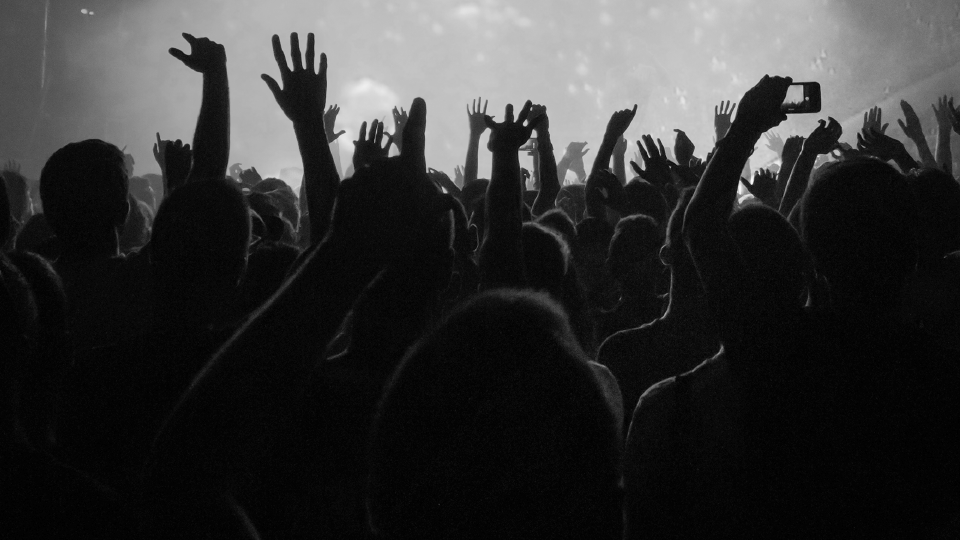 A group of Afghan refugee girls skip rope while playing near their families mud homes on the outskirts of Islamabad, Pakistan.
Image: Photo by Muhammed Muheisen
With my work, I want to spread more awareness, change stereotypes, and raise the voices of the people that I photograph. It's never just a picture — it's a voice, a testimony, and a message that lives forever.
The people I photograph have names, dreams, memories, and hopes, and I always do my best to tell their stories to the world. I don't just pass by and take pictures; I spend time, I invest, and I hope to make a difference. Big or small — at least I start somewhere. My work is not a 100-meter sprint, it's a marathon.
I'll never forget any of the children that I photographed and whom I came to know with their photographs. They are part of my life as I'm part of theirs. I've seen many of these children growing in front of my eyes and my lens and it was time for me to introduce them to the world.
One of them is Laiba Hazrat, a 6-year-old Afghan refugee girl living with her family in a mud home on the outskirts of Islamabad, Pakistan. I remember in 2010 seeing Laiba for the first time, she was just a little child with the most beautiful face. When Laiba's picture reached the world in 2014, I received numerous emails and messages from people who wanted to help her. I received a number of packages that had gifts for her, and I was so happy to deliver them to her. My photographs connected two worlds and the photographer became the bridge and the messenger. This is why I'm a photographer.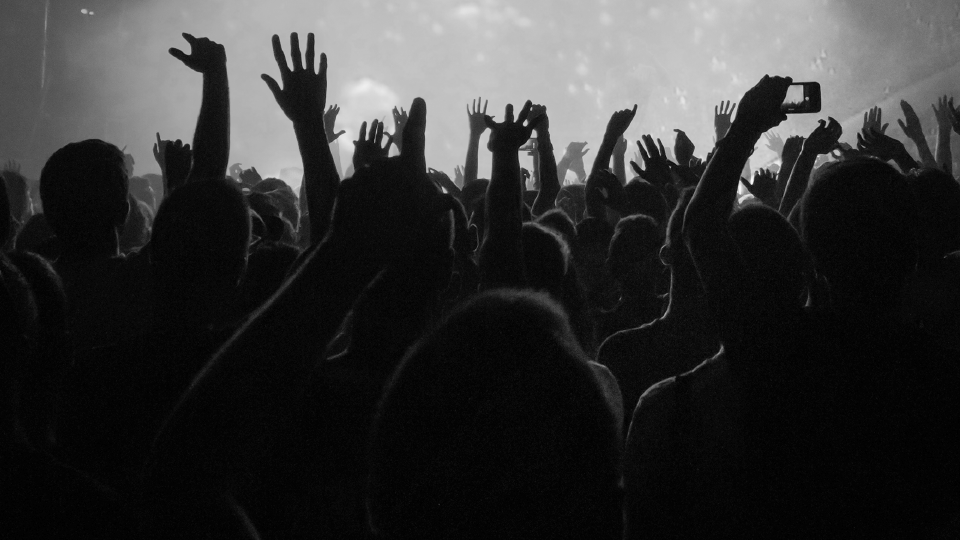 Laiba Hazrat, left, an Afghan refugee girl living with her family in Pakistan. Zahra Mahmoud, right, a Syrian refugee girl living with her family in Jordan.
Image: Photos by Muhammed Muheisen
Another is Zahra Mahmoud, whom I met for the first time in 2015 when she was aged 4. She and her family fled the war in Syria and took shelter in neighboring Jordan. Zahra was so quiet and sad, and the scars of war could be seen all over her face. I wanted to share her story with the world. After seeking permission from her father, her portrait was published by every major media platform out there, and she became the face of this conflict.
Her picture was awarded UNICEF's Picture of the Year, but unfortunately, not much changed in her life. It became my mission and a long-term commitment to keep telling her story to the world. Since 2015, and to this day, I visit Zahra at least once every year as she grows in front of my eyes and lens. Her story makes me strongly believe that there is hope out there and we should never stop believing.
In 2015, I stood with my camera on the shores of the Greek island of Lesbos to document the refugee crisis in Europe, where thousands and thousands of people had fled from war, poverty, and discrimination in hope to find a new, safe place. That year I decided to do something about it, not only being the messenger or the guy who brings simple kindness but also to commit all of me to the cause of helping those who need help simply through my passion of photography.
I saw people who looked just like me. I heard languages that I'm familiar with. I saw myself, my friends, my family, and any one of us making this dangerous journey crossing the sea on a dinghy just to be in a safe home. This is when I decided to create the Dutch nonprofit Everyday Refugees Foundation, where through photography we document, educate, help, and empower refugees, local communities, and internally displaced people by conflicts, natural disasters, poverty, and discrimination in different parts of the world.
Technology made it possible and I believe that nothing is impossible when we work hard, when we follow our hearts and when we believe in ourselves. We live in a period of time when, in seconds, we can deliver the message to millions of people around our world. Social media made it possible to share, straight from the scene to their doorsteps, what is happening outside their world. I took advantage of this technology and I made it my mission to share these untold stories.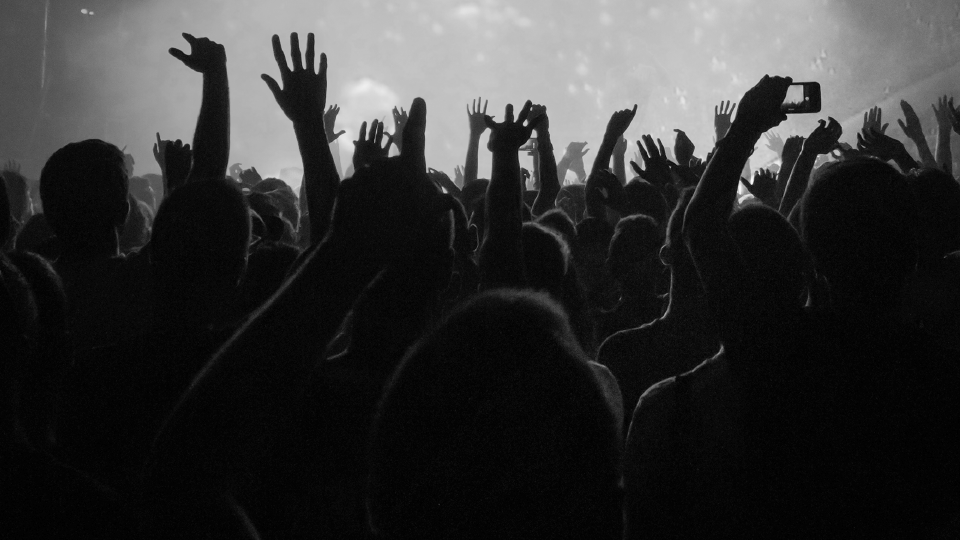 21-month-old Afghan refugee Anna Rahmoni, sleeps under a mosquito net outside her family's tent to escape the heat trapped inside the tent, in Malakasa refugee camp north of the Greek capital.
Image: Photo by Muhammed Muheisen

In 2017, I went to Serbia to document a story for National Geographic about unaccompanied refugee minors stranded in the country. It was a very sad story to tell, when in January of that year hundreds of refugees took shelter in abandoned warehouses behind Belgrade's main train station.
The circumstances surrounding them were very harsh. It was freezing, around minus 20 Celsius degrees. They showered with cold water and warmed themselves around fires, sleeping on the ground, wrapping themselves with blankets to shield from the cold, inhaling the toxic smoke of the fires. It was very important to me to document this story, to show the world and to share some of the stories of the children.
Why would an 8-year-old child walk from Afghanistan to Europe? Why would a 12-year-old shelter in a jungle near the Serbian-Croatian border? So many questions. I wanted to answer them and share them with the world — nobody leaves their home unless they are forced to leave their home, and that is what I try to explain through my images.
I spent most of that year in Serbia and shortly after the story was published, I went back two more times with a team from Everyday Refugees Foundation; this time to deliver help, to hand over warm clothes and proper footwear as well, to check on those children that I met earlier in the year. It is the story of the people and we should never forget that. For me, the story begins every time I go back again. When all the major media leaves, I arrive to keep their stories going and their voices echoing.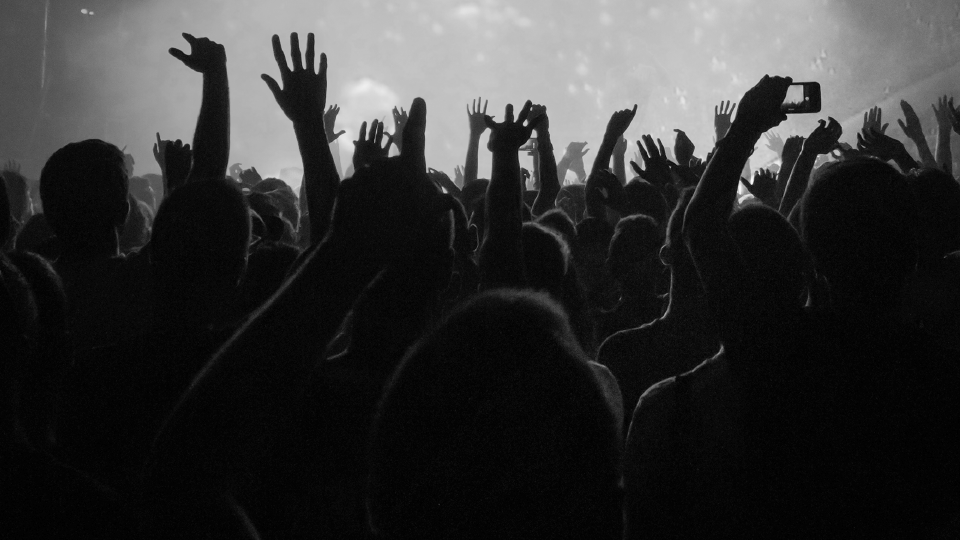 Unaccompanied refugee minors and older refugees from Pakistan and Afghanistan shield from the cold around fires in an abandoned warehouse where they took shelter, in Belgrade, Serbia.
Image: Photo by Muhammed Muheisen
In 2021, Everyday Refugees Foundation managed to bring actual help to thousands of refugees, local communities, and internally displaced people in different parts of the world. Being a two-time Pulitzer Prize-winner and a world-renowned photographer gave me a global credibility, which made it easier for me to approach decision-makers and people who can make a difference. The voice of my photographs became louder and the reach became wider.
I've never taken anything for granted, and I never will. I've never stopped dreaming, and I always remind myself that every achievement that comes my way is the beginning. It takes a lot to build, but it takes seconds to destroy, and one lesson I've learned from my journey is that everything is possible.
As Global Citizens, let us all remember that behind the word "refugees" there are people, who were forced to leave their homes and hopes, their families and memories behind and go search for a new, safe home. Behind the word "refugees" there are mothers and fathers, grandparents and grandchildren, there are doctors, teachers, and students.
Join me in spreading more awareness. Join me in raising their voices and join me in making a difference. Big or small — at least we start somewhere.
---
If you're a writer, activist, or just have something to say, you can make submissions to Global Citizen's Contributing Writers Program by reaching out to contributors@globalcitizen.org.