Why Global Citizens Should Care
The films celebrated at the Academy Awards often highlight pressing global issues championed by the United Nations and the evening's winners often call for action against injustices such as gender inequality, racism, and poverty. You can help us take action on these issues here.
---
The 2019 Academy Awards showcased films that explore issues ranging from racial injustice to Indigenous rights to taboos surrounding sexuality.
Roma tells the story of an Indigenous domestic worker in 1970s Mexico whose personal turmoil coincides with a political crisis. Black Panther is a superhero movie that imagines the fictional country of Wakanda as a utopia of black excellence. The Favourite, meanwhile, follows the haphazard rule of a fictionalized version of Queen Anne, who covertly falls in love with women in her court.
Without a host, the ceremony dedicated more time to showcasing the past year's top films and how they resonate with the broader culture. The celebrities presenting awards and moments on stage reflected on the power of cinema to bring people together and amplify voices rarely heard, while the evening's winners used the global platform to call for human rights.
Take Action: Let's Make Sure the South African Government Steps Up For Menstrual Health
Here are 11 of the best speeches from the evening.
---
Rayka Zehtabchi and Melissa Berton
Period. End of Sentence. took home the Oscar for Best Documentary Short and Rayka Zehtabchi, the film's director, and Melissa Berton, its producer, accepted the award.
The duo used the opportunity to continue the dialogue started by the film. They highlighted the injustice of period poverty around the world and called for an end to the stigmas surrounding menstruation.
Read More: Period Poverty: Everything You Need to Know
"I'm not crying because I'm on my period or anything," Zehtabchi said, skewering the myth that women on their periods are unstable. "I can't believe a film about menstruation just won an Oscar."
"The women of Kathikhera, know that you are empowering women all over the world to fight for menstrual equality," Berton said. "This film began because high school students here and our brave partners at Action India wanted to make a difference, a human rights difference.
"I share this with teachers and students around the world," she added. "A period should end a sentence, not a girl's education."
Read More: This Film Breaking Period Taboos in India Just Won an Oscar
---
Regina King
Regina King played Tish in the film adaptation of James Baldwin's If Beale Street Could Talk, a book that revolves around a married black couple whose life together is upended after the husband is arrested for a crime he didn't commit.
Read More: 10 Books to Read During Black History Month
After receiving the award for Best Supporting Actress, King spoke about Baldwin's legacy, a fiercely eloquent writer and public intellectual who challenged racism and other injustices in his work and public appearances.
"To be standing here representing one of the greatest artists of our time, James Baldwin, it's a little surreal," King said on the stage. "James Baldwin birthed this baby, and Barry [Jenkins] nurtured her, surrounded her with so much love and support, so it's appropriate for me to be standing here, because I'm an example of what it looks like when support and love is poured into someone. Mom. I love you so much."
---
Hannah Beachler
Black Panther is a visually dazzling film largely thanks to Hannah Beachler's ingenuity. The Academy honored Beachler with the Oscar for Best Production Design, making her the first black person to win the award.
During her speech, she spoke about the power of mentorship and urged people to cultivate self-love.
"I stand here stronger than I was yesterday," she said. "I stand here with agency and self-worth because of Ryan Coogler, who not only made me a better designer, a better storyteller, a better person. I stand here because of this man who offered me a different perspective of life, who offered me a safe space, who's patient, who give me air, humanity, and brotherhood."
"I give this strength to all of those who come next, to keep going, to never give up and when you think it's impossible just remember to say this piece of advice I got from a very wise woman: I did my best, and my best is good enough."
---
Ruth Carter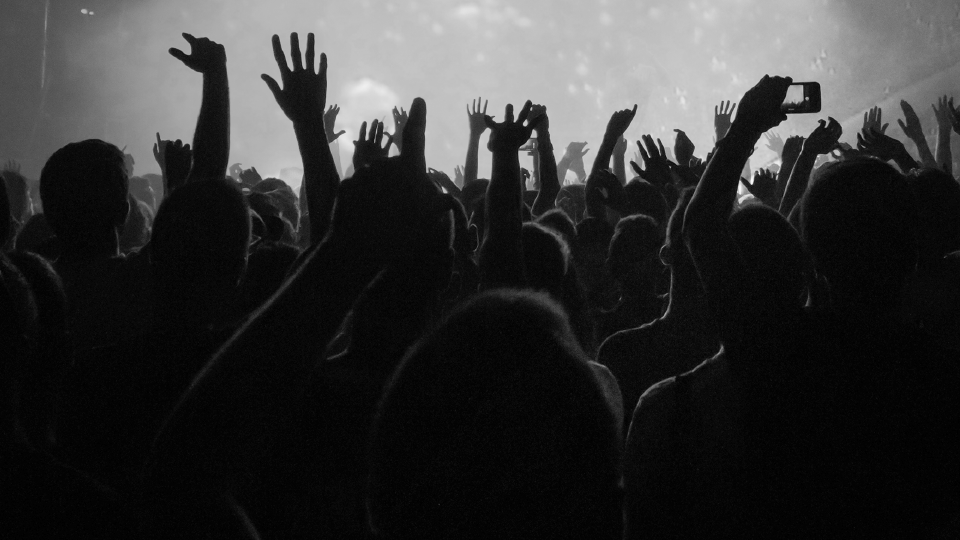 Ruth E. Carter accepts the award for best costume design for "Black Panther" at the Oscars on Feb. 24, 2019, in Los Angeles.
Image: Craig Sjodin/ABC
Veteran costume designer Ruth Carter was recognized for her work on Black Panther, becoming the first black person to win the award for Best Costume Design. In her speech, Carter spoke about the the empowering potential of film.
"Marvel may have created the first black superhero, but through costume design we turned him into an African king," she said. "Thank you for honoring African royalty, and the empowered way women can look and lead on screen."
---
John Lewis
Alongside actress Amandla Stenberg, civil rights icon and US Congressman John Lewis came to the stage to introduce a preview of Green Book, and spoke about the history of segregation.
"I can bear witness that the portrait of that time and place in our history is very real," Lewis said. "It is seared in my memory, black men and women, our brothers and sisters, treated as second-class citizens. Beaten and sometimes killed for the crime of trying to live a life of dignity. Our nation bears the scars of that time, as do I."
---
Domee Shi
A dumpling that comes to life is the absurdly delightful premise of Bao, the winner of the Best Animated Short award.
Domee Shi, the writer and director of Bao, encouraged girls to own their artistry and independence while accepting the award.
"To all of the nerdy girls who hide behind their sketchbooks, don't be afraid to tell your stories to the world," Shi said. "You're gonna freak people out but you'll probably connect with them, too, and that's an amazing feeling to have."
---
Rami Malek
Rami Malek won Best Actor for his transformative performance as Freddy Mercury in the Queen biopic Bohemian Rhapsody. He's the first actor of Arab heritage to win the award.
During his acceptance speech, Malek encouraged people struggling with their identity to embrace themselves and spoke about the importance of telling stories of people from diverse backgrounds.
Read More: 5 Ways Immigration Actually Enhances a Country's Culture
"I think about what it would have been like to tell little bubba Rami that one day this might happen to him and I think his curly haired little mind would have been blown," Malek said. "That kid was struggling with his identity, trying to figure himself out and I think to anyone struggling to with theirs and trying to discover their voice, listen: We made a film about a gay man, an immigrant, who lived his life just unapologetically himself.
"And the fact that I'm celebrating him and this story is proof that we're longing like stories for this," he added. I am the son of immigrants of Egypt. I'm a first-generation American and part of my story is being written right now."
---
Alfonso Cuarón
Roma took home three Oscars for Best Director, Best Foreign Language Film, and Best Cinematography.
In his acceptance speech for Best Director, Alfonso Cuarón highlighted the plight of domestic workers around the world who are often underpaid and sometimes work in harsh, demeaning, and even dangerous conditions.
Read More: Migrants Are Sending More Money Home Than Ever Before. And Experts Say It Could End Poverty
"Thank you to the academy for recognizing a film centered around an Indigenous woman," Cuaron said. "One of the 70 million domestic workers in the world without worker rights, a character that historically has been relegated to the background in cinema as artists our job is to look where others don't. This responsibility becomes much more important when we are being encouraged to look away."
---
Spike Lee
After directing more than 45 movies over three decades, Spike Lee took home his first Oscar for best adapted screenplay adaptation for BlacKkKlansman.
The acclaimed director stayed true to his radical outlook by using his acceptance speech to denounce the history and consequences of slavery and other injustices. Lee also called on people to become politically engaged.
"Four hundred years ago our ancestors were stolen from mother Africa and enslaved," he said. "Our ancestors worked the land from can't see in the morning to can't see at night. Before the world tonight, I give praise to our ancestors who have built this country."
Read More: Yes, Slavery Still Exists — These Countries Are the Worst Offender
---
José Andrés
While introducing a preview of Roma, chef and humanitarian José Andrés received a rousing applause for championing "the invisible people in our lives."
"This beautiful intimate film, one that gives a voice to the voiceless, reminds us of the understanding and compassion that we all owe to the invisible people in our lives, immigrants and women who move humanity forward," he said.
Read More: Chef José Andrés Shares How He Fed Puerto Rico in Riveting TED Talk
---
Javier Bardem
"There are no borders or walls that can restrain ingenuity and talent," Javier Bardem says in Spanish as he introduces the Best Foreign Language Film category. #Oscarshttps://t.co/zSrvQG8ZE6pic.twitter.com/wfgyUNWqgp

— ABC News (@ABC) February 25, 2019
Javier Bardem wasn't nominated for anything this year, but the Oscar-winning actor took to the stage to present the nominations for Best Foreign Film, which was awarded to Roma.
In keeping with the category's nature, Bardem spoke about the nominations in Spanish and celebrated the diversity of stories represented.
"There are no borders or walls that can restrain ingenuity and talent," he said. "In any region of any country of any continent, there are always great stories that move us.
"And tonight we celebrate the excellence and importance of the cultures and languages of different countries," he added.