More than 4.5 million children across Britain are breathing unsafe levels of the most harmful type of air pollution, according to the UN children's agency Unicef. 
That number includes 1.6 million children under 5 years old, and 270,000 babies, according to a report released by the agency — which is the first time that babies' and children's exposure to "deadly" particulate matter has been broken down by region and age group. 
In total, almost one-third of British children are breathing unsafe levels of air pollution. 
Take action: Ensure All Communities Can Withstand Climate Disaster
Among the worst affected in the whole country are children in Birmingham, London, Manchester, Liverpool, and Bristol. 
But of the 20 local authorities with the largest proportion of babies living in them, almost three-quarters breach safe levels for particulate matter in the air, according to the agency. 
"The findings force us to face a shocking reality about the acute impact on children's health," said Amy Gibbs, from Unicef UK, adding that the "toxic air" is putting children at risk of "serious, long-term health conditions." 
Read more: Every Car in London Costs the NHS £8,000 Because Air Pollution Blows
"It's unacceptable that the most vulnerable members of society, who contribute the least to air pollution, are the ones sugaring most from its effects," she said. "The government must accept this is a children's health crisis and offer targeted action and funding to reduce their exposure."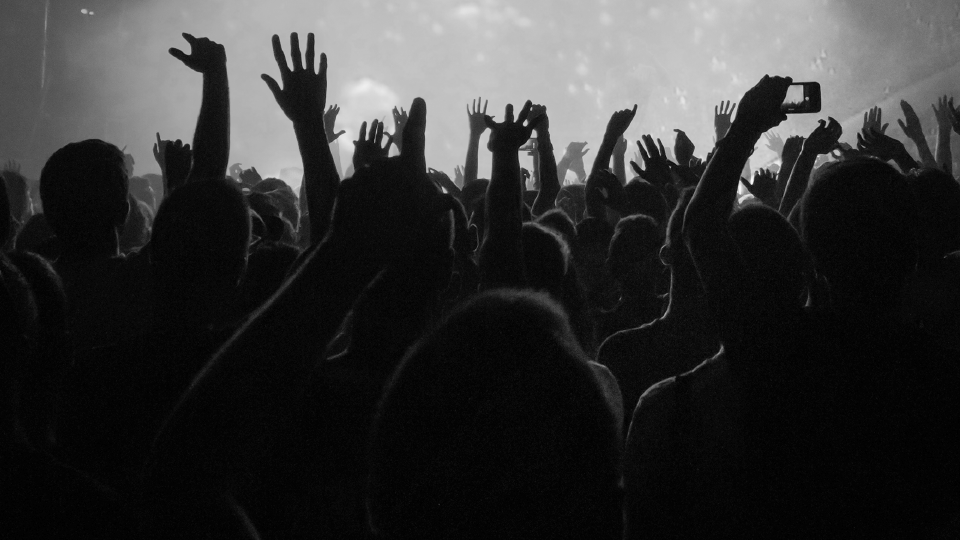 London: Air Pollution View from Hackney, 2015
Image: David Holt
Unicef is calling on the government to prioritise and fund measures that target the worst-polluted areas and protect children from toxic air in places they live, learn, and play, it said. 
Children are also the most vulnerable to the detrimental effects of particulate matter, which is the most lethal type of air pollution for human health. 
The report specifically addressed PM2.5, which refers to tiny particles of pollution in the air that have a diameter smaller than the width of a human hair. 
Read more: This Country Is the First in the World to Offer Free Public Transit
And for children exposed to PM2.5 during the critical stage of their early development, the consequences can be devastating. 
It can stunt the growth of their lungs, affect brain development, and can leave them with long-term health problems such as asthma, according to the agency. As adults, they could also be left with lung cancer or cardiovascular disease as a result of long-term exposure. 
The report was released on Thursday for Clean Air Day, which called on people to take action to help reduce their environmental impact, such as leaving their cars at home for the day. 
Air pollution levels in the UK have been illegally high since 2010, and cause the premature deaths of around 23,500 people every year, according to the European Union's environmental body. 
Read more: UK Makes Last-Ditch Effort to Avoid Steep Air Pollution Fines
It's actually so bad that the UK was referred to the European Court of Justice in May, and if it doesn't rapidly improve its air quality plans, it could face a fine of millions of euros by the end of the year.
A week after the warning, the government released a new plan to reduce air pollution, including by reducing the number of people living in high-pollution areas. 
A separate set of test results was also released on Thursday that showed that, being shorter and therefore closer to exhaust fumes, children are exposed to a third more air pollution than adults.
The tests were commissioned by the NGO Global Action Plan, and based on experiments across Manchester, Leeds, Glasgow, and London, according to the Independent. 
The results also showed that the situation is actually worse for children who are driven to school, as they are exposed to twice the levels of air pollution inside a vehicle compared to if they were walking. 
Read more: These Are the Most Polluted Places in the UK
Experts are advising parents to try to choose routes with less traffic — which reduces the pollution a child is exposed to by about 2.5 times — and use covers on prams to help protect infants. But they are also saying that the government needs to address the problem.
"Children's lungs are especially vulnerable for those at primary school and younger, as they are still developing," said Professor Jonathan Grigg, of Queen Mary's University. 
"It's critical that we protect the health of our children's lungs from air pollution, in order to prevent lasting damage," he said. "My research has shown that exposure of young children to higher amounts of air pollution from traffic has a major impact on their lungs."
"Although parents can reduce this impact by walking on less polluted roads and taking public transport," he added, "the UK government must take further steps to reduce toxic emissions from all roads." 
Global Citizen campaigns to achieve the UN's Global Goals, which include action on health and climate change, as well as creating cities and communities that are sustainable. You can join us by taking action on these issues here.