---
Why Global Citizens Should Care
Gender-based violence and human rights crimes threaten the health and well-being of women around the world. To meet Global Goal 5 and achieve gender equality, we must ensure the safety of all women and girls. You can join us and take action on this issue
here
. 
---
Editor's Note: This article was updated on Sept. 18 to reflect information about a demonstration on Sept. 12.
Human rights advocates are ramping up pressure on the Mexican government to protect women and crime victims.
A group of a dozen feminists, crime victims, and family members of missing people recently occupied the governmental Human Rights Commission in Mexico City and stayed for days, according to Reuters. The demonstration was part of many recent protests in opposition to the government's insufficient handling of human rights crimes, many of which go uninvestigated or unsolved.
Femicide, the murder of women because of their gender, has increased by 137% in the past five years and reached its highest monthly rates this spring. More than 73,000 people have also gone missing over the last 14 years in Mexico, as a result of organized crime gangs, police, the military, or all three.
The country's justice system is failing crime victims, according to Tania Reneaum, executive director of Amnesty International Mexico.
"The big picture is that people are against a structure of justice that does not attend to victims, a structure of justice that is only filing complaints — they are not doing proper research in every case," Reneaum told Global Citizen.
Despite the increase in violence, fewer than 5% of all crimes in Mexico are punished. Women's rights advocates say the country needs to address the legal impunity given to perpetrators of gender-based violence to prevent these crimes.
Our support goes out to the brave Mexican women of Ni Una Menos of Ciudad de Mexico who have taken over and are occupying the National Human Rights Commission: "We're more suitable for these premises than the parasitic people who were here before". 📷 Andrea Murcia #NiUnaMenospic.twitter.com/exjpj5Lcei

— RadicalGirlsss (@GirlsssRadical) September 9, 2020
Crime cases that impact women are often not processed thoroughly, Reneaum explained.
"In the prosecutor's offices, women are usually treated as a stereotype," she said.
"A lot of prosecutors, they just decide that gender-based violence cases are not as important as a homicide, or a kidnapping."
Prosecutors also don't have enough resources to do due diligence on cases, Reneaum added.
The protesters at the Human Rights Commission, many of them masked, said they plan to turn the building into a shelter for victims, according to the Associated Press. They argue the government has not acted fast enough to protect and support women or find missing people.
During the occupation, protesters defaced art in the building with graffiti and mounted their posters. President Andres Manuel López Obrador scolded the protesters on Monday for defacing a painting of the Mexican revolutionary Francisco Madero.
One activist responded by accusing López Obrador of being more upset about the painting than her daughter's abuse, according to Reuters.
The activists also emptied a fridge of meat to expose the fact that the country's human rights officials enjoy excess despite López Obrador's campaigns against luxury.
The Human Rights Commission said it is worried about protesters potentially having access to rights abuse victims' case files in the building, exposing them, and putting them in danger by reavealing their identities.
Women's rights activists also set a rights commission building on fire in the city of Ecatepec in central Mexico on Sept. 12. Police arrested 13 women, the State of Mexico government reported, but they were later released following public outrage on social media regarding how authorities treated them in custody.
Attention should be steered away from the protesters' specific tactics and toward their message, according to Reneaum.
"I don't know if there are proper ways of doing protests when your daughter has been killed, when your daughter has been sexually abused, and the state doesn't do anything at all," she said.
"More than analyzing the way, we should analyze the deep, deep concern about access to justice."
While domestic violence, gender-based violence, and femicide are on the rise in Mexico during the COVID-19 pandemic, López Obrador has denied the severity of the issue. Advocates worry about his response and are pushing for a national gender-based violence policy to protect women.
"What we are seeing right now is a fracture between citizens and the system of justice in this country," Reneaum said. "And of course, we are going to support the idea that access to justice in a good way, in a respectful way."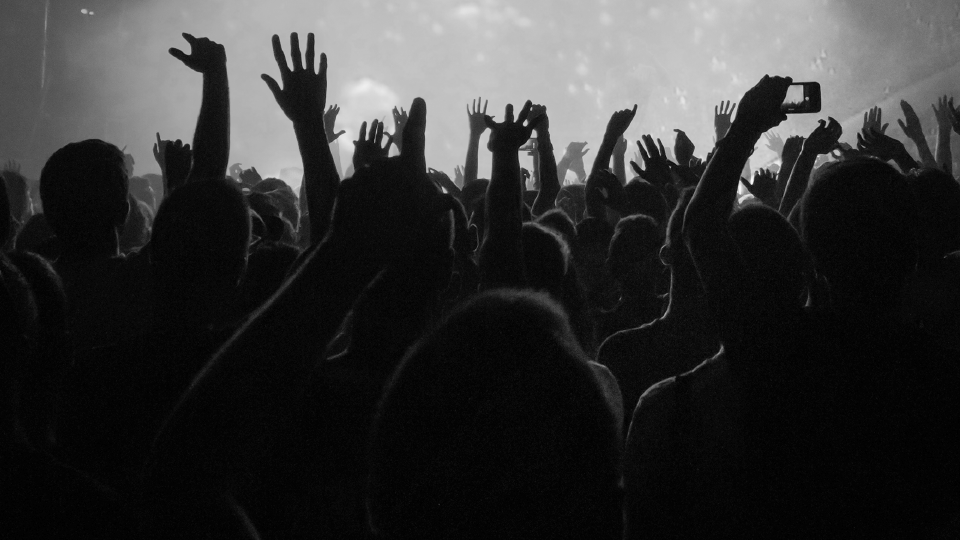 A woman hugs a supporter who brought donations, outside the National Human Rights Commission office, which demonstrators have been occupying since last week in Mexico City, Sept. 8, 2020.
A woman hugs a supporter who brought donations, outside the National Human Rights Commission office, which demonstrators have been occupying since last week in Mexico City, Sept. 8, 2020.
Image: Rebecca Blackwell/AP