---
Why Global Citizens Should Care
Meghan Markle and Prince Harry are using their platform to advance UN's Global Goal 5 for Gender Equality. Men must be a part of the conversation to empower women and end extreme poverty. You can join us and take action on this issue
here
. 
---
Meghan Markle has taken along an honorary guest to an important discussion on gender equality.
Prince Harry attended a round table with his wife Markle on Friday, hosted by the Queen's Commonwealth Trust and the organization One Young World in Windsor, England. 
Markle is one of 70 counselors appearing at the One Young World Summit this week in London, where young people from around the world work to drive social impact. 
The royal couple joined a group of 10 young leaders representing various countries including Iraq, Malawi, South Africa, Nigeria, and Bangladesh to discuss how they're empowering women within their communities. 
"In terms of gender equality, which is something I have championed for a long time, I think that conversation can't happen without men being a part of it," Markle said during the discussion, according to ABC News. 
"And this is something that is also very key to the way my husband feels, and he's been working in this space since 2013, which a lot of people don't notice as much," she added. "So for this reason it made complete sense to let him [Harry] join today. So thank you for letting him crash the party."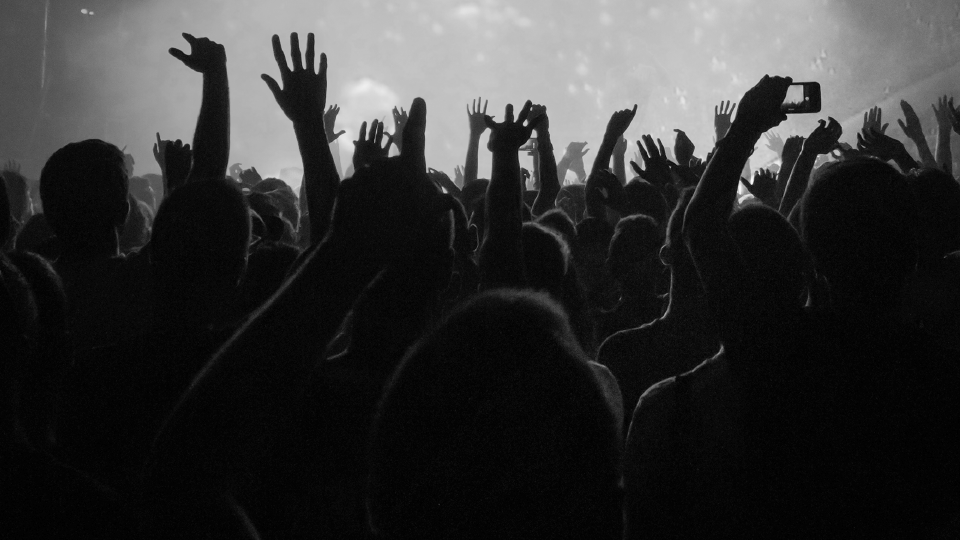 Britain's Prince Harry and Meghan Duchess of Sussex attend a roundtable discussion on gender equality in Windsor, England, Oct. 25, 2019. The discussions were organized through the Queen's Commonwealth Trust and One Young World charities.
Image: Jeremy Selwyn/Pool/AP
Harry raised questions about the generational gap stopping older men from changing their views on gender and emphasized the need for female leadership.
"It is so important to have women in decision-making and policy-changing positions, as it really does affect the whole community, the whole country," Prince Harry said. 
"It is so important to have women in decision making and policy changing positions, as it really does effect the whole community, the whole country." QCT president, The Duke of Sussex @OneYoungWorld#QCTxOYW#OYW19pic.twitter.com/uDZeiyrdKo

— The Queen's Commonwealth Trust (@queenscomtrust) October 25, 2019
When women are empowered, men also benefit from the reduced stigma around jobs typically done by women, an increase in family participation, and a decrease in the economic burden of supporting their families. 
Prince Harry has followed in his mother Princess Diana's footsteps as a champion for women. He's spoken out against child marriage, runs the charity Sentebale to support young people affected by HIV, and supported UN Women's HeForShe campaign to encourage all people to stand up for gender equality in 2014. 
Markle, who's called herself a "proud" feminist, is dedicated to girls' education, is a UN Women's advocate, and a World Vision Global Ambassador. 
"You can't have a conversation about women's empowerment with just women," Markle said, according to E News.