"Are you feeling strong? Are you feeling confident? Are you feeling powerful?"
Congresswoman Maxine Waters (D-CA) was asking the questions to some 5,000 young social activists applauding and cheering at the Women's Convention in Detroit last month — but she was also, it seemed, answering them herself.
Over the past year, Waters has, at the age of 78, found herself quite suddenly occupying the roles of leader of the resistance, Congress's most ardent and outspoken foe of the current US president, and icon of a new generation of political activists.
"So let's send a message to those who try to divide us," she told the women gathered in Detroit. "You just go to hell. We are together."
Water's frankness — indeed, her willingness to curse, tell people to go to hell, and say exactly how angry and frustrated she is with the current political climate in the US — is part of what has made her a sudden and viral hit.
Take Action: Show the World That Girls Can Keep Going #LikeAGirl
During a July, 2017, Congressional Financial Services Committee hearing, Waters' interruption of a man testifying by insisting that she was "reclaiming my time" was such a social media success that it was transformed into an acapella hit by a YouTube star.
In March, Waters sparked the hashtag #BlackWomenAtWork after she said she wouldn't be "intimidated" and "undermined" by now-disgraced Fox News host Bill O'Reilly, who dismissed Waters by saying, "I didn't hear anything she said, I was looking at the James Brown wig."
I am a strong black woman. I cannot be intimidated, and I'm not going anywhere. #BlackWomenAtWork

— Maxine Waters (@RepMaxineWaters) March 29, 2017
Waters was also crowned the "Queen of Shade" for criticizing then-director of the FBI Andrew McCabe in July 2017. She's even been dubbed "Auntie Maxine" by millennial activists.
"I'm so proud of this connection that I've made with these young people, they do call me Auntie Maxine, I embrace that, I love that, and I'm going to be their auntie, I'm going to keep telling the truth," she said on MSNBC earlier this year.
Read More: 250,000 Women in Office by 2030. This Group Is Making It Happen
But Waters' sudden ascension into consciousness wasn't really sudden at all; the lawmaker has spent decades in public office and a lifetime fighting for equality and social progress.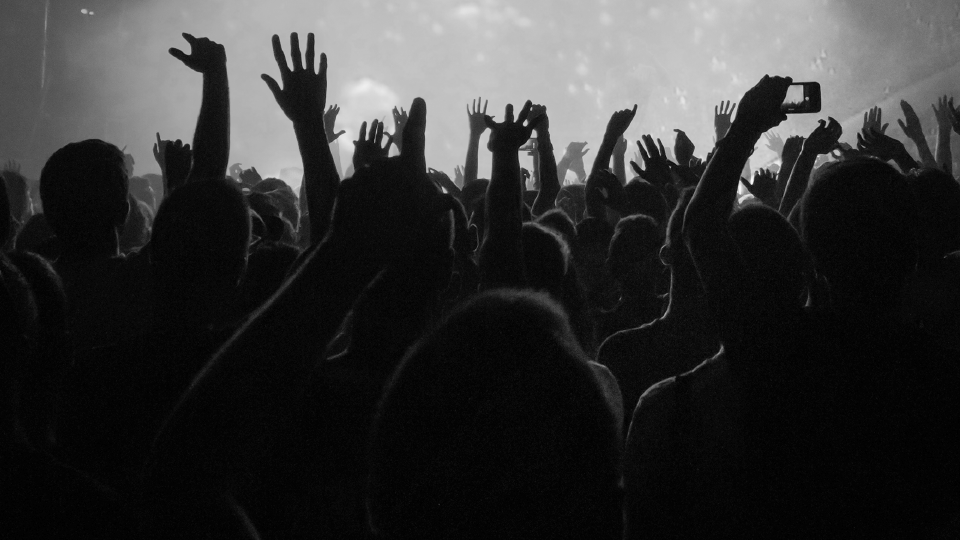 Rep. Maxine Waters, D-Calif., speaks during an interview with the Associated Press at her congressional office on Capitol Hill in Washington, DC on March 23, 2017.
Image: Pablo Martinez Monsivais/APO
Born in St. Louis in 1938, Waters had 12 siblings, was raised by a single mother, and worked as a child as a busgirl in a whites-only restaurant during Jim Crow.  She worked as a Head Start teacher for low-income students in California in the 1960s, an experience that inspired her to run for office in the 1970s. She won in 1976, starting her tenure in the California Assembly.
She started her trailblazing efforts there: to divest public funds from South Africa, to pass affirmative action legislation, to pass child abuse prevention training laws, and to ban police strip searches of nonviolent offenders.
Waters became a congresswoman representing south-central Los Angeles in 1991 and began to shape her career around economic development, justice, and issues related to poverty, helping secure funding and programming for small business owners, community development, youth programs, job training, and debt relief. She's held her seat for more than three decades, recently earning 76% of the vote in her reelection.
Read More: The Girls' Guide to Getting Into Government
Waters' reputation as a politician who tells like it is has long been in place in southern California, where younger politicians have routinely sought out her endorsement and presidential candidates have enlisted her on the campaign trail, according to the Los Angeles Times.
But over the past year, that reputation has grown by order of magnitude. The women's magazine Elle called her, in a profile earlier this year, the "Political Beyoncé."
"We have embraced you Auntie for being brave, and lit, and woke, and magical, and stylish, and unafraid," Michaela Angela Davis said in her introduction to Waters at the Women's Convention. "This is personal — I'm going to read you all some receipts later — but from day one, there was one person out there swinging for us every day. You were not being talked about on the news... and if the DNC don't see you, well, we see you. We see you, we love you."
"I am having the time of my life," Waters said of her newfound fame in April. "If I had known this is what it would take to turn your heads, I would have done this years ago."
Read More: Women Just Had One of Their Best Election Years Ever
Still, the congresswoman's bluster is not without substance. At the Women's Convention, she focused her speech on single mothers, women who work multiple jobs but make minimum wage or less, women who are suffering from disease and can't afford their healthcare bills, and women who have been harassed.
"It's fortuitous that we're gathered here this afternoon in Detroit as we continue to recognize women who are coming forward award and revealing sexual harassment and rape," she said. "[Women] who may have lived in shame or fear, but who have boldly come forward with Me Too stories and are boldly showing how prevalent rape is in our society."
"Enough is enough. we're not going to take it anymore," she said. "Enough is enough."
Waters — whose signature phrase, "reclaiming my time" was repurposed as the theme of the Women's Convention — brought the crowd to its feet with her take-down of the current presidential administration.
After she finished her speech she led some 5,000 convention attendees in shouting, "Impeach 45," the words echoing around the convention hall after she promised to make good on her promise to introduce articles of impeachment for the 45th president.
Impeachment may or may not come to pass; but what is certain is that Waters, after nearly eight decades fighting for what she believes in, has reclaimed her time.