Why Global Citizens Should Care
The UN's Global Goal 2 aims to end hunger and malnutrition globally by 2030. But the COVID-19 pandemic has sparked hunger crises all over the world, including in the UK. Following the latest challenges in getting food to struggling families during the lockdown, campaigners are calling for more effective policies. Child food poverty can affect all areas of children's lives, impacting health, education, and more. Take action to protect the most vulnerable communities during the COVID-19 crisis here.

Footballer Marcus Rashford has been joined by some of Britain's top chefs in calling on Prime Minister Boris Johnson to urgently review the nation's free schools meals policy, after images emerged of poor quality food parcels being sent to struggling families. 
Rashford sent a letter to the government on Friday, following the controversy over the parcels — which Johnson admitted were "substandard" — and after yet another row between campaigners and the government over whether free school meals will be replaced during the February half-term school break.
The Department of Education has advised schools not to continue to provide free meals to children during the February holiday. The government is reportedly saying that families in need can instead receive food provided by councils under the COVID-19 Winter Grant Scheme while schools are closed for the holiday. 
In Friday's letter, organised by charity the Food Foundation, celebrity chefs including Jamie Oliver, Tom Kerridge, and Hugh Fearnley-Whittingstall joined Rashford and over 40 charities and education leaders in calling for the review. 
We stand with @MarcusRashford in calling on Government to conduct an URGENT COMPREHENSIVE REVIEW into #FreeSchoolMeals policy across UK nations.

Sticking plasters & short term solutions will not suffice.
Now is the time to act. #EndChildFoodPovertypic.twitter.com/xsTY8TVGwu

— Food Foundation (@Food_Foundation) January 13, 2021
The group are part of the Manchester striker's End Child Food Poverty alliance, which he launched in September amid concerns about rising food insecurity in the UK.
"It is time to step back and review the policy in more depth," the letter states, so that families and children already disproportionately hit by COVID-19 do not "continue to bear the brunt." 
Its recommendations include raising the eligibility for free school meals so that more families can benefit, assessing the quality of the meals available, and looking at ways to alleviate the stigma around accessing food for families and children in poverty.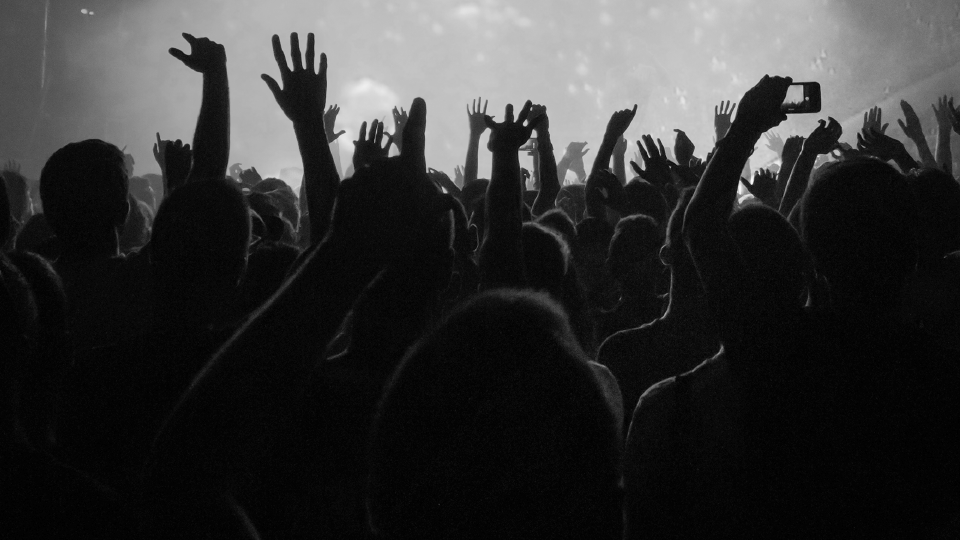 Manchester United's Marcus Rashford looks out during the English Premier League soccer match between Manchester United and Chelsea, at the Old Trafford stadium in Manchester, England, Oct. 24, 2020.
Manchester United's Marcus Rashford looks out during the English Premier League soccer match between Manchester United and Chelsea, at the Old Trafford stadium in Manchester, England, Oct. 24, 2020.
Image: Michael Regan/Pool/AP
Free School Meals and the Pandemic 
Free school meals consist of a hot lunch served at school, and it's a benefit that low-income families in Britain can claim for. In normal circumstances, it provides a lifeline to families in poverty, ensuring that children get at least one hot meal each day during the week.
However, during the COVID-19 pandemic and subsequent national lockdowns and school closures, there have been a number of issues around how children can still get access to the meals.
On Wednesday, the government was forced to abandon its "food parcel first" policy — introduced earlier this month to replace the previous vouchers system, after controversy was sparked by the poor standard of some of the parcels being received. 
#FreeSchoolMeals bag for 10 days:

2 days jacket potato with beans
8 single cheese sandwiches

2 days carrots
3 days apples
2 days soreen
3 days frubes

Spare pasta & tomato. Will need mayo for pasta salad.

Issued instead of £30 vouchers. I could do more with £30 to be honest. pic.twitter.com/87LGUTHXEu

— Roadside Mum 🐯 (@RoadsideMum) January 11, 2021
Photos began circulating on social media posted by parents who had received the parcels, which showed that while they were meant to consist of £30 worth of food for two weeks, they instead only included about £5 worth of food.
Some of the photos included items like carrots that had been cut in half, individual cheese slices, bread, unpackaged handfuls of pasta and loose bags of tuna, and not enough fruit for a child to have one piece of fruit a day.
Rashford joined a chorus of people outraged about the amount. Rashford wrote on Twitter: "Children deserve better than this." 
In response to the outcry, the government changed its guidance to schools so that they could go back to issuing food vouchers instead of giving out parcels.
The catering company that had been hired by the government to provide the parcels in some parts of the country, Chartwells, issued an apology on Wednesday for "any instance where food parcels have not met our high standards".
The signatories of Rashford's letter acknowledged  the government's swift response to the food parcel fiasco, but added that "following the series of problems which have arisen over school food vouchers, holiday provision and food parcels since the start of the pandemic", now was the time for a review.
Rashford's Campaign
Rashford has been a leading voice in the fight against child food poverty in the UK during the COVID-19 pandemic, and had early successes in pressuring the government to u-turn on a decision not to provide access to free school meals during the summer and Christmas holidays. 
He has since brought together experts across the food industry to inform his campaigns.

In September, he launched a task force to "back solutions that end food poverty" which signed up Asda, Co-op, Deliveroo, Iceland, Kellogg's, Lidl, Sainsbury's, Tesco, and Waitrose, and the nonprofits FareShare and the Food Foundation, to join the new task force to help support those solutions.
With support from the task force he then went on to set up endchildpoverty.org — a website that points people to places they can get support with food, as well as serving as a campaigning platform.
On Wednesday Rashford tweeted: "This year has shown us how dangerous and life altering many children's access to food is and frankly too many children have been falling through the cracks, at risk of being seriously left behind."