A Global Citizen Festival is unlike any other event in the world. 
Not only do activists, world leaders, artists, business leaders, philanthropists, and advocates come together to deliver a phenomenal show, they also unite in the fight to end extreme poverty. And where else would Leonardo DiCaprio, Xiye Bastida, and Alicia Keys share the same stage?
The cherry on the cake? The whole movement is powered by people like you; Global Citizens around the world taking action and raising our voices together to enact change, because our future cannot wait. 
This year, as part of our worldwide campaign calling on world leaders to End Extreme Poverty NOW, we're back on Sept. 24 with twin events in New York City's Central Park and Black Star Square in Accra, Ghana, with the festival also being broadcast and livestreamed all around the world.
But before we get there, get into the Global Citizen Festival spirit by exploring some of the best moments of all time from our festival events around the world, from a security guard that just couldn't help but bop to a floating set in the Amazon rainforest.
1. The Time Stevie Wonder Took the Knee
When night fell on the Global Citizen Festival in New York in 2017, 25-time Grammy winner, Stevie Wonder, took to the stage and asked the crowd if he could say a prayer. 
Then, with one hand on the shoulder of his son, Kwame Morris, he knelt in a symbolic gesture of protest against racism. 
American football player Colin Kaepernick first took the knee in 2016 to protest the lack of attention given to the issues of racial inequality and police brutality in the US. It went on to become a powerful anti-racist statement.
When in position, Stevie Wonder began: "It is only through life we can make life happen through ourselves and each other. Our global brothers and sisters, I didn't come here to preach, but I'm telling you, our spirits must be in the right place all the time." With that, he encouraged the tens of thousands of Global Citizens gathered in Central Park to "interrupt hate, stand down bigotry, condemn sexism, and find love for all of our global brothers and sisters every day."
He finished by saying: "Tonight, I'm taking a knee for America; but not just one knee, I'm taking both knees in prayer for our planet, our future, our leaders of the world and our globe. Amen."
2. The Time Leonardo DiCaprio Highlighted Climate Injustice
Long-time environmentalist Leonardo DiCaprio has been a mainstay at the Global Citizen Festival over the years, where he has outlined the threat that greenhouse gas emissions pose and has delivered impassioned pleas for investments in renewable energy and conservation. 
In 2015, he took to our stage to highlight the profound injustice at the heart of the climate crisis, as we are seeing now in Pakistan and across the African continent, that the people least responsible for rising temperatures and extreme weather are the ones most affected by the consequences.
3. The Time Lizzo Urged Fans to Confront Structural Racism
With irresistibly infectious energy, Lizzo performed her hits "Good as Hell," "Rumors," "Truth Hurts," and "Juice" at Global Citizen Live in 2021, supported by backup dancers in hot pink jumpsuits. With the sun still high in the sky and the stunning New York City skyline in the distance, Lizzo led the audience through clap-alongs and dance-alongs. 
In the middle of her set, Lizzo discussed the history of Seneca Village and why it's significant in the fight against institutional racism.
AS WE TALK ABOUT CLIMATE CHANGE, SOLVING HOMELESSNESS, AND MAKING THE WORLD A BETTER PLACE.. WE HAVE TO TALK ABOUT THE INSTITUTIONALIZED RACISM THAT HAPPENS IN THIS COUNTRY ALL THE TIME.

Have you been to a Lizzo show? #Liztalkpic.twitter.com/43x0XqzIuz

— FOLLOW @YITTY (@lizzo) September 26, 2021
"The land we're staying on is Seneca Village," she said. "If you don't know what it is, that was an affluent African-American community that lived here. And they were evicted and bulldozed so they could build this park."
"We have to talk about the institutional racism that happens in this country all the time," she continued, "and if you don't talk about our history, how can we build a better future? It's time to talk about things."
4. The Time DJ Alok Rocked the Amazon Rainforest
As part of Global Citizen Live, a once-in-a-generation 24-hour global broadcast special to defend the planet and defeat poverty, Alok and Mapu Huni Kuin performed from a floating set on a river in the Amazon rainforest. 
"Together we can move the world, to defend the planet and defeat poverty," he said. "I'd like to dedicate this moment to all the Global Citizens that are on the front line fighting to stop global warming. I'm so honored to be part of this global movement. And I know that we can change the world, one action at a time."
5. The Time Fugees Got Back Together to Unite Global Citizens
Included in Global Citizen Live 2021's opening ceremony, the iconic '90s hip-hop group Fugees — Lauryn Hill, Wyclef Jean, and Pras Michel — performed their chart-topping tune "Ready or Not" on stage for the first time in over a decade.
They directed their chart-topping tune "Ready or Not" at global issues such as poverty, climate change, and gender inequality, letting the world know that Global Citizens were on the way, whether they were "ready or not".
6. ​​The Time Gloria Steinem Told Us Women Should Be Able to Do 'Anything They F*cking Well Please'
We're breaking the "Global Citizen Festival" rule here, but this moment was too iconic not to include. Trust Gloria Steinem to make a thought leadership summit a platform to deliver a rallying cry in the wake of the overturning of Roe v. Wade in the US. 
On the stage of the inaugural Global Citizen NOW summit in New York City in May 2022, the writer, political activist, and organizer shared her vision for a more equitable future. 
Steinem, a pioneer of the US feminist movement in the '60s and '70s, stressed that banning abortions would not prevent them from happening and highlighted the suffering and danger that went into seeking illegal abortions before Roe v. Wade passed in 1973.
"I want women and men and everybody to be able to do anything they fucking well please," Steinem said.
7. The Time Alicia Keys and H.E.R. Showed Us Black Girl Magic
15-time Grammy award-winning singer, songwriter, and musician, Alicia Keys took to the Global Citizen Festival stage in NYC in 2019 alongside R&B sensation H.E.R. to perform the Aerosmith classic "Dream On."
With Keys on the keys and H.E.R. on the strings, this collaboration is definitely one for the history books.
8. The Time Youth Climate Activists Showed Us Their Wisdom
Three incredible youth activists — Alexandria Villaseñor, Xiye Bastida, and Selina Neirok Leem — took the stage during the 2019 Global Citizen Festival in New York to talk about their paths to activism and their hopes for the future.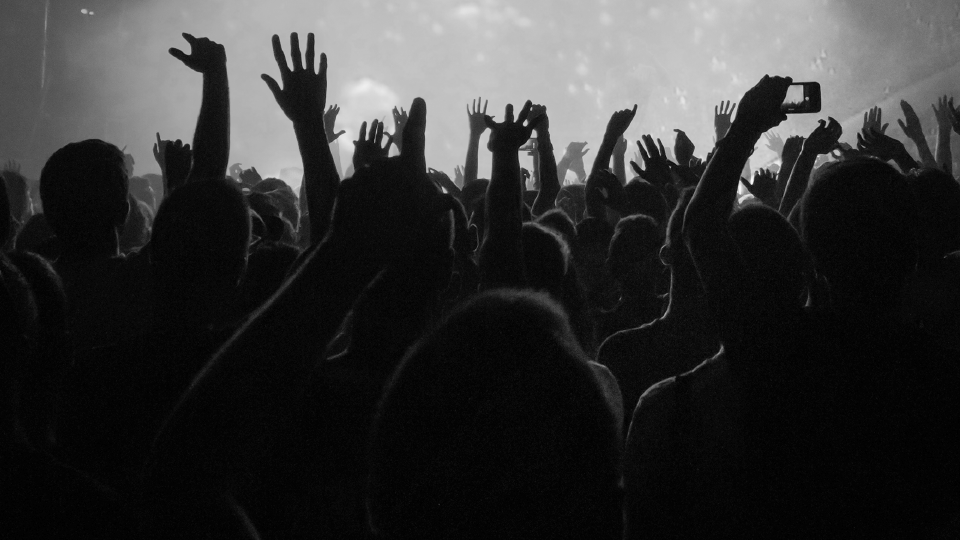 Climate activists Xiye Bastida, Selina Neirok Leem, Alexandria Villaseñor speak on stage as Leonardo DiCaprio listens during the Global Citizen Festival on Sept. 28, 2019, in New York City.
Climate activists Xiye Bastida, Selina Neirok Leem, Alexandria Villaseñor speak on stage as Leonardo DiCaprio listens during the Global Citizen Festival on Sept. 28, 2019, in New York City.
Image: Pip Cowley for Global Citizen
"We are demanding that leaders enact policies that will limit global temperature rise to below 1.5 degrees Celsius, in line with the IPCC report on climate change that was released last October," Leem said on stage. "My island home in the Marshall Islands is already experiencing the effects of sea level rise and could be uninhabitable by the time I'm 50 years old."
"Our leaders must do more," she said. "We demand that you do your part now." 
9. The Time Lorde Championed Solar Power
The pop star had just dropped her single "Solar Power" when she called for greater commitments to solar energy and climate action from world leaders on the 2021 Global Citizen Live stage in New York.
"Environmental systems' change must come from our biggest businesses and our law-makers, but the movement has always belonged to the people," said the New Zealand singer-songwriter as part of the opening ceremony. 
"May we all continue to ask questions of our world and remember the future is solar," she said before breaking into song. 
10. The Time Michelle Obama Called for Girls' Education
First Lady Michelle Obama joined us in 2015 at the Global Citizen Festival with a message about girls and education. 
"Right now," she said, "there are 62 million girls who are not in school and what's important to know is that these are our girls. They deserve the same chances to get an education as my daughters, your daughters, and all of our children." 
"Giving them that chance is at the core of our work to end global poverty," she added.
11. The Time Billie Eilish Demanded Climate Legislation
During a performance with her brother FINNEAS, global superstar Billie Eilish urged the US Congress to pass the Build Back Better Act.
"The US Congress is taking a vote next week to pass the strongest climate laws in US history and send a strong message to leaders and policymakers across the world to put the world on a pathway to reduce emissions," Eilish said. "And we need President Biden to deliver on the US' promise to provide $100 billion in funding each year to developing countries."
12. The Time Alhanislam Delivered an Incredible Spoken-Word Poem
Poet Maryam Bukar Hassan, known as Alhanislam, delivered a moving spoken-word piece at Global Citizen Live in 2021 in Lagos, that addressed climate change, famine, and injustice. 
The poem "Conscience" began: "Are you scared? In the whirlwind, I remembered, didn't we see him yesterday as he yawned and his body like a sack of bones looked like it was going to crumble. We had that conversation. I told her to offer that plate of food, but being illogical, she said that would not cure five years of hunger. I shrugged and wandered abject poverty. You see how it rhymes with poetry?"
13. The Time the Security Guard Stole the Show 
How could we not mention everyone's favorite security guard? This absolute legend got his groove on at Global Citizen Live in 2021 in New York's Central Park stage, and who can blame him. 
---
Global Citizen Festival is calling on world leaders, corporations, and philanthropists to do more than they've ever done before to End Extreme Poverty NOW. Through our global campaign and with stages in two iconic locations — NYC's Central Park and Accra's Black Star Square — we will unite leaders, artists, activists, and Global Citizens around the world on Sept. 24 to achieve an ambitious policy agenda focused on empowering girls and women, taking climate action, breaking systemic barriers, and lifting up activists and advocates. Wherever you are in the world, you can join the campaign and take action right now by downloading the Global Citizen app.