Happy days are here again: the lineup for Global Citizen Live in London has now been announced, and it's going to be one heck of a party.
Nile Rodgers and Chic will be joined by Duran Duran, and Kylie Minogue, and more, for a night of music and activism — all part of a once-in-a-generation day of unity across seven continents in the mission to defend the planet and defeat poverty, to be broadcast over 24 hours. 
And you won't have to move a muscle to join in: the show will be broadcast on BBC One from 5:30 p.m. on Saturday Sept. 25 and across the BBC until approximately 3 a.m. A special Global Citizen Live highlights show will then air on BBC One at 4.30 p.m. the next day, on Sunday Sept. 26, to keep the party going.
BBC Radio 1 will also be reflecting Global Citizen Live with a special Life Hacks show on Sunday Sept. 26, from 4 p.m. to 6 p.m. hosted by Vick Hope and Katie Thistleton. The show will take a further look into some of the issues raised during Global Citizen Live and play some of the sets from the event. BBC Radio 2 will also be broadcasting a special show with highlights of the performances from Global Citizen Live on Sept. 26, from 7 p.m. to 9 p.m., hosted by Trevor Nelson. 
With more yet to be announced, Global Citizen has revealed lineups for Global Citizen Live events in  New York City, Paris, Lagos, Rio de Janeiro, and Sydney— and also just announced: a brand new show in Los Angeles with Stevie Wonder, 5 Seconds of Summer, and Demi Lovato.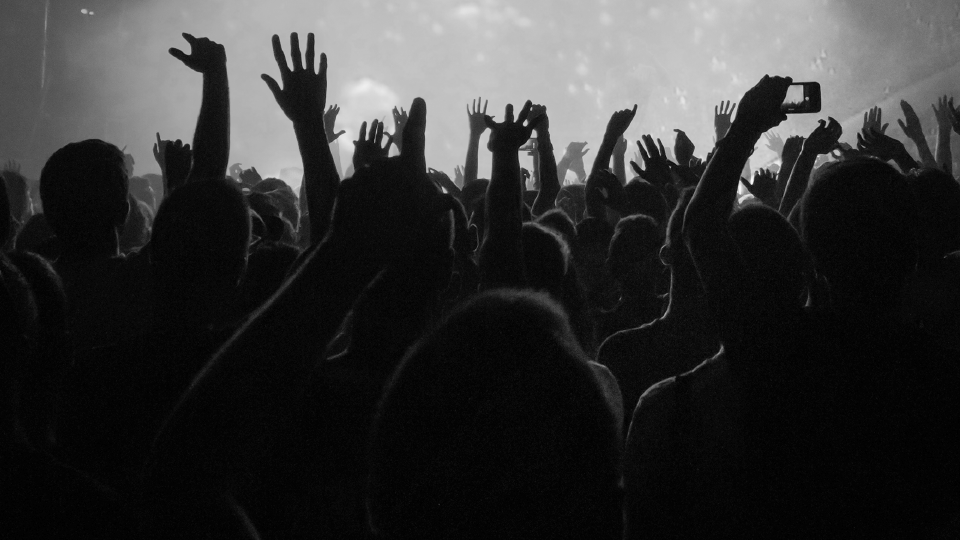 On Tuesday, we also just added two of the biggest names in British music to the bill across the English Channel playing in the shadow of the Eiffel Tower for Global Citizen Live in Paris — namely, Elton John and Stormzy, alongside special guests Charlie Puth and Fatma Said.
The historic lineup across all of the Global Citizen Live events, performances, and broadcast includes: Adam Lambert, Alessia Cara, Alok, Andrea Bocelli, Angélique Kidjo, Billie Eilish, Black Eyed Peas, BTS, Burna Boy, Camila Cabello, Charlie Puth, Christine and the Queens, Criolo, Coldplay, Cyndi Lauper, Davido, Deborra-Lee Furness, Delta Goodrem, Demi Lovato, Doja Cat, Duran Duran, Ed Sheeran, Elton John, Fatma Said, Femi Kuti, Green Day, H.E.R., Hugh Jackman, Jennifer Lopez, Jon Batiste, Keith Urban, Kylie Minogue, Lang Lang, Liniker, Lizzo, Lorde, Made Kuti, Måneskin, Mart'nália, Meek Mill, Metallica, Mosquito, Nile Rodgers and Chic, Ricky Martin, Shawn Mendes, Stormzy, The Lumineers, The Weeknd, Tiwa Savage, Tropkillaz, Usher, and more.  
"At key moments in history, music has helped mobilise the world for the greater good," said Duran Duran. "In 1985, we performed at Live Aid and the impact was heard around the world, yet we're keenly aware that the issues we campaigned for at the time not only remain, they're even more critical now."
"Despite best intentions, promises made can be easily forgotten without persistent advocacy and accountability, which is what Global Citizen does year-round," the band added. "We are proud to join this incredible group of artists to raise our collective voices ahead of crucial meetings where some of the most important decisions on foreign aid and climate change will be made."
Global Citizen Live has one mission: to rally citizens from all over the world to take action to defend the planet and defeat poverty. That means we'll be calling on world leaders, philanthropists, and corporations to do better in tackling the climate crisis, world hunger, and ending the COVID-19 pandemic. You can join the Global Citizen movement by taking action to support the campaign right here. 
And in Britain, we have some specific goals. First up, Global Citizen will be calling on business and government leaders in the UK to show continued global leadership through a successful COP26 — the biggest climate summit since the 2015 Paris Agreement — by helping to ensure that the $100 billion in climate finance is delivered by COP26. Secondly, we'll be calling on the private sector to join the Race to Zero coalition and create new science-based targets to avoid a global temperature rise greater than 1.5 degree Celsius.
As part of that advocacy effort, Global Citizen can also announce that we're officially in collaboration with the UK government for COP26. That will mean that Global Citizen Live will be a platform to drive increased ambition for the summit, supercharging awareness and action for the gathering of leaders in Glasgow this November. The road to making COP26 a success story starts here.
COP26 President-Designate Alok Sharma said: "COP26 marks a critical turning point for humanity to protect our planet from the worst and most pressing effects of climate change. As we approach November, I am pleased to support Global Citizen Live in their efforts to rally the public in demanding swift action to help protect the planet." 
#GlobalCitizenLive, featuring @edsheeran, @lorde, @theweeknd, @BTS_TWT & more, is on Sept. 25! Live across 6 continents, this 24-hour, once-in-a-generation broadcast + livestream event will bring the world together to defend the planet & defeat poverty. https://t.co/iwdcJ0Jbajpic.twitter.com/CXo3mXT58U

— Global Citizen (@GlblCtzn) July 13, 2021
But along with the mission to defend the planet and defeat poverty, we also plan on Global Citizen Live being an extremely good time — and with Chic and Kylie on the bill, you can bet it's going to feel like a lifetime of summers spent at Glastonbury jam-packed into one legendary night of activism and music.
"Over the past year and a half we've all faced fears about our health, food availability, and climate change," Nile Rodgers said. "I see Global Citizen Live as a megaphone that can point the power of the people directly at those with the ability to make the worldwide, systemic changes needed to protect the most vulnerable people and to defend our planet."
"Now is not the time for wealthy countries to cling to nationalist ideals and refuse to prioritise foreign aid and support to those in dire need," Rodgers added. "On Sept. 25 we will gather the world to watch as leaders commit their intentions to act as responsible global citizens. And it's our job to cry out when promises aren't fulfilled. We want to encourage our leaders to ensure there are good times ahead for everyone." 
Due to filming restrictions, we can't offer Rewards tickets to Global Citizens for Global Citizen Live in London, but you won't miss a beat with the wall-to-wall coverage across the BBC — and you can keep an eye on announcements for all the super exciting surprises we have planned by following our UK social media accounts on Facebook and Twitter.
And when you're locked in on Sept. 25, to quote Chic themselves: freak out!
---
You can join the Global Citizen Live campaign to defend the planet and defeat poverty by taking action here, and become part of a movement powered by citizens around the world who are taking action together with governments, corporations, and philanthropists to make change.