---
Why Global Citizens Should Care
During times of crisis, vulnerable populations are hit the hardest. The LGBTQ+ community faces discrimination and rising challenges to access necessary resources — such as safe and nutritious food, housing, and health care — because of the COVID-19 pandemic. Grassroots organizations and local activists are essential to promoting the rights of LGBTQ+ people around the world and reducing inequalities. Join us by taking action to promote equity and justice here.
---
The COVID-19 pandemic has had a far-reaching impact on vulnerable populations around the world and threatened progress on climate change, women's rights, and racial justice. Members of the LGBTQ+ community, in particular, have faced disproportionate challenges due to the pandemic, which may lead to damaging effects on the progress of LGBTQ+ rights.
Overrepresented among those living in poverty and facing challenges such as homelessness and food insecurity, LGBTQ+ people face instances of prejudice that contribute to their marginalization. Many people have reported that they are unable to access health care services or find employment due to discrimination concerning their sexual orientation or gender identity.
The pandemic has amplified these challenges, putting the LGBTQ+ community at greater risk during a global health crisis.
OutRight Action International, the global LGBTQ+ human rights organization, began studying the effects of COVID-19 on the LGBTQ+ community last year, shortly after the World Health Organization (WHO) declared the pandemic on March 11, 2020. Based on interviews with over 60 LGBTQ+ activists from around the world, OutRight's report, "Vulnerability Amplified: The Impact of the COVID-19 Pandemic on LGBTIQ People," confirms the hypothesis that people who report discrimination based on their sexual orientation or gender identity are disproportionately affected during times of crisis.
While economic aid is intended to ease the financial burden arising from the COVID-19 pandemic, vulnerable populations are overlooked by government programs and social services. Because of the health care system's history of mistreatment against the community, many LGBTQ+ people feel uncomfortable accessing treatment, which could have deadly consequences during a pandemic.
The report also found that many LGBTQ+ organizations and social centers around the world face extinction due to the pandemic's economic burden. For this reason, OutRight established the COVID-19 Global LGBTIQ Emergency Fund, which seeks to provide grants to LGBTQ+ centers and organizations to stay afloat during the pandemic and provide lifesaving resources to LGBTQ+ people, many of whom have nowhere else to turn.
As the LGBTQ+ community continues to face compounded challenges due to the COVID-19 pandemic, it is more important than ever for governments and individuals to support the work of LGBTQ+ organizations. 
To understand how COVID-19 has affected LGBTQ+ people around the world, Global Citizen spoke to Jessica Stern, the executive director of OutRight Action International, about the organization's work promoting LGBTQ+ rights.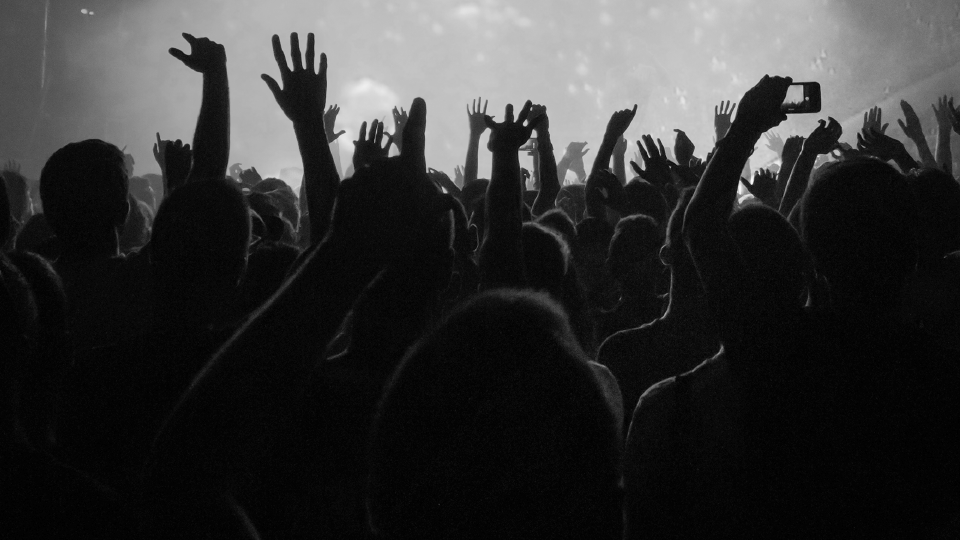 Global Citizen: COVID-19 has threatened progress on many fronts — climate action, women's rights, etc. How has the pandemic exacerbated existing inequalities felt by the LGBTQ+ community?
Jessica Stern: Any community that experienced discrimination, marginalization, and other vulnerablilities before the crisis has only seen those vulnerabilities heighten during the crisis. Exactly a year ago, we released "Vulnerability Amplified: The Impact of the COVID-19 Pandemic on LGBTIQ People," and what we really aspired to do was to sound an alarm to governments and emergency response mechanisms so that we could prevent higher rates of sickness by LGBTIQ people.
We saw LGBTIQ people going hungry from the very early days, often finding themselves in situations of homelessness, and that wasn't a huge surprise. We were overrepresented among those living in poverty before the pandemic, and because of discrimination in the labor market, we're also overrepresented among informal labor market jobs. Those were some of the first places where jobs were paused or completely eliminated.
We also saw disruptions in access to health care. In terms of broad health care, people couldn't get their HIV medication. People who are trans and need gender-affirming care and access to hormones suddenly found that their health care was deemed optional rather than essential.
So that's the kind of data we found in those early days, along with really serious issues like elevated risks of domestic violence and LGBTIQ people being blamed for COVID-19. And then a lot of LGBTIQ organizations found themselves questioning their ability to survive because they were dependent on charitable donations or government grants, while many donors were forced to redirect their funding. So if you lose LGBTIQ funding and donations, you lose the mechanism of first responders for the community.
Did this report inspire OutRight to create the COVID-19 Global LGBTIQ Emergency Fund? What has been the impact of this fund on the groups who were awarded grants?
We knew that the official response mechanisms to the pandemic were going to be inadequate, and it's not just about the certain historic mistreatment by the health care system. In times of mass crisis, think about who the main responders tend to be: They're governments and they're often religiously-based charitable organizations. If you live in a country where homosexuality is against the law, you don't feel safe going to your government because you could risk arrest. And so we had the revelation that LGBTIQ organizations would be the first responders for the community.
Last year, we created the COVID-19 Global LGBTIQ Emergency Fund, and so far we've distributed a million dollars to 125 groups in 65 countries, helping more than 50,000 people. We're really proud of those interventions because the kind of requests we were getting were quite dire. Fifty-five percent of the grants that we funded were for the alleviation of hunger, 20% were for health care, and 10% of the grants were for LGBTIQ organizations that were just fighting for their survival.
We just closed the call for applications for the second round of grants on April 16, and we received 1,500 applications. That is a very large number, especially a year into the crisis, so immediately you know that for LGBTIQ people the crisis has only gotten worse.
These safe spaces that address the needs of LGBTQ+ people — like community centers, bars, etc. — are such an integral part of the community because they allow people to come together to share experiences and resources. What do you think the long-term effect of these closures will be?
LGBTIQ people are often not able to be out at work, within their families, religious communities, or even while walking down the street. When I look at an LGBTIQ bar or club in a place where LGBTIQ rights are oppressed, I actually see a place for mental health services, where you can get referrals to good doctors. They serve as places where you can meet your friends and be yourself, and maybe you can even meet the love of your life. They're essential, and these places have closed in the past year, and the consequence has not been positive.
People have not only not had access to the sort of queer community spaces that have often been their strategy for survival, but they have also been forced to move in with family, so that could mean having to hide your sexuality or gender expression. The consequences have been a really precipitous rise in depression, anxiety, suicidal ideation. It has to be taken seriously. A mental health crisis is a public health crisis.
I remember this one story from an interview that we did with a colleague organization in St. Lucia that provides mental health services. Pre-COVID-19, you would have gone into their office and spoken with a therapist, but in the context of the pandemic, they were doing phone or skype counseling sessions. There was a story of a young man who was forced to move back in with his family. He couldn't be out to his family, and he was depressed and would call this organization to get remote counseling. But there was no place where he could just talk as himself, so any time he needed to call a counselor he would literally take his phone and find himself a closet to call the counselor. It's unbelievable; it's a literal and metaphorical way of going back into the closet just as a way to survive.
Amid all of the additional challenges faced by the LGBTQ+ community during the pandemic, I wonder if there are any successes or surprising bright spots that you have observed this past year?
Homophobia and transphobia didn't take a break because of COVID-19. And LGBTIQ equality is not subject to convenience, and so in spite of the pandemic, the LGBTIQ movement globally and OutRight continue to fight. We continue to fight to decriminalize homosexuality, to ban conversion practices globally, and to ensure that we have safe spaces even if they become virtual ones. I think the bright spot is that in spite of the many obstacles we have faced, LGBTIQ activism and community creativity and resilience have continued.
There's also been a lot of change regarding the ban of conversion practices over the past year. A year ago, Germany banned conversion practices. Last summer, the UN's Independent Expert on Sexual Orientation and Gender Identity issued a report on conversion practices, calling for a global ban. And two months ago, in Victoria, Australia, the local government passed what is probably the world's most comprehensive ban on conversion practices.
So it's amazing — the successes are there if you know how to look and you're willing to be a little patient with your definition of success. We also found more ways to connect with people, including more grassroots activists and organizations, because the virtual format has been a survival for all of us. And I think that's really good for the LGBTIQ community, maybe uniquely beneficial for this community, because so many LGBTIQ people live in countries where there isn't even one LGBTIQ organization.
If the movement has stronger virtual infrastructure, I think that means we can accelerate the pace of progress, because when that activist reaches out from Yemen or Sudan or wherever, there's going to be someone who responds. 
OutRight has been able to accomplish so much over the past 30 years — what are the organization's next steps to promote LGBTQ+ rights? What are the challenges to this work?
There isn't a single country in the world where LGBTIQ people are free from violence, hate, harassment. Every country needs to be better on these issues; every country needs to change. I think with regards to particular challenges that we see right now, several come to mind. First would be the growth of authoritarianism, totalitarianism, and conservatism globally, which hurts all people, and definitely hurts any vulnerable or minority groups such as LGBTIQ people.
A second is the growth of the anti-gender movement, which links the fight for women's rights and the fight for LGBTIQ rights and sees us as sort of powerful destabilizers to natural sovereignty, national security, and national tradition. And in their imagination we're anti-family, as though women and LGBTIQ people don't also have families. But it's a really powerful rhetoric that's being used to influence the outcomes of national elections.
And then LGBTIQ people are excluded from most development programming and humanitarian solutions. We really need the development sector and humanitarian sector to develop tools to prioritize the inclusion of LGBTIQ people, or else amid a crisis you're going to see lower health outcomes and higher catastrophic rates of marginalization for LGBTIQ people.
In terms of opportunities, there's momentum to decriminalize homosexuality around the world. More often than not when there's news of a country that's changed its legal position on homosexuality, it's not a renewed criminalization but a decriminalization. So Bhutan recently descriminalized homosexuality, and that's so exciting! It got relatively little international attention, and part of that could be because that we now expect decriminalization to march on, we expect more countries to decriminalize, and that is a very good thing.
I think more countries are going to ban conversion practices and we're going to see increased services for LGBTIQ victims of domestic violence. I also think we're going to be fighting for better LGBTIQ inclusion in the movements for gender and racial justice, and we're going to be fighting for racial justice and gender justice within the LGBTIQ movement.
This interview has been edited and condensed for clarity.