Kenya has been hailed as a leading example of how UK aid can work with developing countries to help them "stand on their own two feet," by international development secretary Penny Mordaunt. 
A 10-year aid package to support drought-hit communities in Kenya is set to come to an end in 2024. 
And when it does, it will become the first UK aid project of its kind to be entirely taken over by a government in Africa. 
Take action: Tell Your MP Why You're Proud of UK Aid — and Call on Them to Make It as Effective as Possible
The £143 million programme — delivered through direct cash transfers — has reached 600,000 people in emergencies — including 71,000 families in northern Kenya with severely malnourished children, and pregnant and breastfeeding women.
"Kenya is an example of a country which I think is doing the right thing," Mordaunt told the Guardian. "There will be other nations who have said: why would they invest in vaccinations and start building up particular services because the international community is going to do it for them?" 
"That doesn't help them transition out of extreme poverty or start building the public systems that they need to look after their people," she said. 
Mordaunt hailed Kenya as a "profound success story," on her first official visit to the country since she took on the role of international development secretary in November.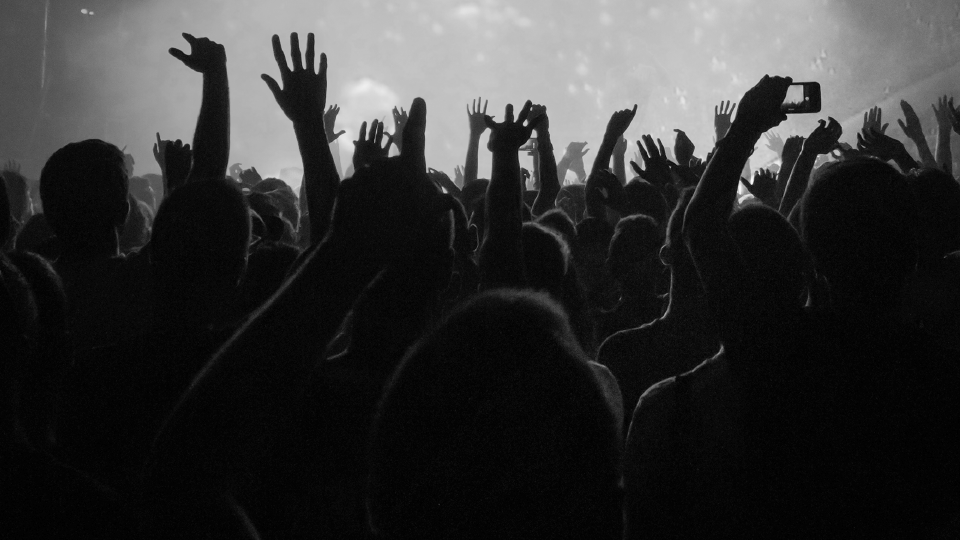 International Development Secretary Penny Mordaunt sees UK aid at work, at a World Food Programme warehouse in Djibouti.
Image: Flickr/DfID
She added that Kenya has "stepped up and taken responsibility" by investing in its own people.
Read more: These Are the 5 Steps Changing the Future of UK Aid
Mordaunt's comments follow a warning from Britain last week that countries not investing in their own people will see their UK aid funding cut.
Kenya has climbed 30 places in the World Bank's ease of doing business rankings in just three years — helped by an increase in access to credit for Kenya's population, and reduced trade barriers thanks to cutting the time it takes to clear customs.
The direct cash transfers — which critics described as the equivalent of exporting the dole — gives around £20 a month to families that qualify as vulnerable. 
And the programme has been doing life-changing work, by helping these families feed their children, get their children into school, and set up their own businesses to generate their own income. 
The "cash transfers" scheme has proved so successful that it has also been expanded by Mordaunt to other areas, including to support Syrian refugees in Lebanon, reported the Guardian. 
Read more: How 2 Years of Drought Have Caused a Devastating Humanitarian Crisis in Kenya
"Using our heads in deciding how to spend that money doesn't also preclude using our hearts," said Mordaunt. 
The UK is the fifth-largest exporter of goods to Kenya and trade between the two countries is worth more than £1 billion a year. 
"Here in Kenya technology is delivering UK aid in new ways, from innovative cash transfers using biometrics, through to trade technologies that support economic growth, jobs, and investment," said Mordaunt. 
"It is in all our interests that we harness the best of British innovation with African entrepreneurialism," she added, "to create jobs, defeat poverty, and support our future trading partners, as we work towards a shared prosperous future." 
Mordaunt also heard how innovative technology is helping Kenya build resilience to climate changes, such as drought, which will continue to provide a challenge in 2018.
Read more: The UK Is Putting Women at the Heart of International Peace Work
"I have seen how, in the face of East Africa's devastating drought, UK aid works and is saving lives," she said. "But 2018 will bring more desperate weather conditions to the region. This is a stark reminder that we need to back new ideas to future-proof against the biggest challenges in Africa."
The visit comes ahead of the Commonwealth Heads of Government Meeting, to take place in London in April. 
Heads of governments from Commonwealth countries will come together at the summit to discuss the vital part the Commonwealth has to play in defeating extreme poverty, and how to respond in a united effort to the global challenges we face. 
Global Citizen campaigns to achieve the UN's Global Goals, and end extreme poverty by 2030. UK aid is a vital tool in that fight, and you can join us by taking action here, to tell your MP how proud you are of UK aid and call on them to protect it.