---
Why Global Citizens Should Care
Judy Murray is calling attention to the areas that the #MeToo movement hasn't yet reached, and the gaps in the effort to ensure that every person feels safe, secure, and protected from sexual assault. This must be solved if we are to achieve gender equality. You can join us by taking action to tackle gender equality here. 
---
Judy Murray, Scottish tennis coach and mother of tennis champions Andy and Jamie Murray, has warned that the world of competitive tennis still needs to have its #MeToo moment — or risk leaving young people vulnerable to abuse. 
Murray spoke out ahead of the start of Wimbledon on Monday, warning that players need to be given a platform to speak openly about harassment they may have experienced. 
She said that abuse in the game is an "open secret" in an interview with the Guardian.
Take action: Tell World Leaders to Redouble Their Efforts by Amending Laws to Prevent Sexual Violence
"I think anybody would tell you that there are examples," she said. "I think everybody who's on the circuit would be able to name you something that isn't quite right." 
"It's very easy for a young, inexperienced player to be taken advantage of," she added. "I would certainly advocate for anybody who has been the victim of abuse in that coaching relationship to speak about it." 
"It only needs one person to start it off," she said. "We need the current players to step forward. Use your voice when you've got a voice." 
Read more: Olympic Gymnast McKayla Maroney Says 'Me Too' — Team Doctor Molested Her for Years
She warned that players are often very young when they start out in tennis, and that these young players often spend "most of their time" with their coach or hitting partners. 
"Often they are guys, guys who are quite a bit older than them," she continued. "Who do these young girls talk to if they have got emotional or physical problems? You can't talk to a guy that you're largely employing." 
Murray called for the creation of an independent sports body that would give women the chance to speak to someone external, given that there is not a lot of community between young players. 
"Often you're scared to speak because you think it will prejudice people against you," she added. 
Read more: After More Than 500K Women Tweeted #MeToo, Men Are Responding With 4 Words
Last year's #MeToo eruption prompted women and girls from across numerous sectors to speak out about the sexual assault they've experienced, often in the course of their careers.
This included sports stars as well, although their stories were not picked up in such a high-profile way in comparison to stories emerging from Hollywood, for example. 
An Olympic gymnast team doctor, Larry Nassar, was accused and convicted of sexually abusing scores of young women in Michigan State University's program, where he worked for decades. Girls as young as 13 were assaulted.
Taekwondo athlete Yasmin Brown accused her coach of raping and sexually abusing her over three years, and Olympic swimmer Katherine Starr also said she had been abused by her coach — leading her to found Safe4Athletes, a nonprofit to support sportspeople who have experienced abuse.  
Read more: Serena Williams' Husband Is in Awe of Her 'Mom Strength Button'
Following Murray's warning, leading US player Madison Keys acknowledged that her concerns were valid — and suggested that tennis, as with all sectors, needs more transparency and communication.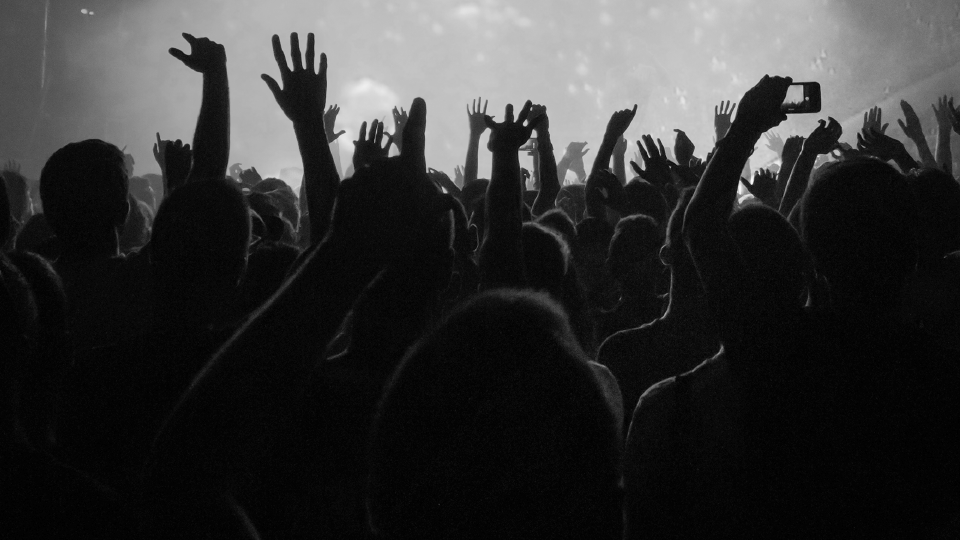 Image: Flickr/EO1
"Honestly, I feel like just the world that we live in, we could use a little bit of #MeToo in every aspect of everything," said Keys.
"I think the biggest thing is just having the conversation and, you know, listening and talking to each other," she added. "I mean, I hope that people would feel comfortable coming forward and talking about it and, you know, I think a lot of people would be very supportive of them." 
Read more: Tennis Champion Martina Navratilova Was 'Paid 10 Times Less' Than Male Co-Star John McEnroe
World No. 2 player Caroline Wozniacki, however, said that she felt a lot of the support Murray had suggested is already in place — and added that it could be helpful, for people who are willing to, to speak out about their experiences.
"We have a lot of help within the tour of people that you can talk to and psychologists and so on," she said. "We have people that you can go and speak to behind closed doors and nobody else knows about it."
She added: "Personally, I haven't heard of any instances, but I think we're in this age and this point where, of course, if something is going on, I think if people are willing to talk about it, it can help other people."