Why Global Citizens Should Care
Leaders from around the world are working to achieve the United Nations' Global Goals and end extreme poverty by 2030. They are taking action to create a world we want to live in — a world that is fair, just, and equal for all. Global Citizen Prize, an award ceremony premiering around the world from Dec. 19, will celebrate some of the world's greatest activists and leaders who have been a shining light for all of us this year. You can join us and take action to help celebrate activism and end extreme poverty here. 
---
With nearly 8 billion people on this planet, good leaders are a necessary component to an ever-improving global community. Not only do they serve as a guiding force toward a more equal and just society, but they also inspire individuals to become their best selves.
Some of the key qualities shared among admired role models of the past include compassion, eloquence, humility, and bravery. Today's leaders continue to showcase these characteristics of empathy and strength, while inspiring the broader public to pursue their dreams and live a life that is in harmony with the world around them.
Great leadership deserves celebration and recognition, which is why Global Citizen Prize — an award ceremony premiering around the world from Dec. 19 — will honor this year's most inspiring leaders and activists, from government officials, to philanthropists and artists, to Global Citizens and young people. Find out more about Global Citizen Prize, and how you can get involved, here. 
The following quotes are from trailblazers of both the past and the present who have pursued careers in politics, business, activism, and more. Here they are speaking on the importance of great leadership in the efforts to build a society without poverty, and defined by peace and justice. 
---
1. "It is so easy to break down and destroy. The heroes are those who make peace and build." 
— Nelson Mandela during an address in Soweto, South Africa, on July 12, 2008
---
2. "A genuine leader is not a searcher for consensus, but a molder of consensus."
— Martin Luther King Jr. during his speech "The Domestic Impact of War" in November 1967
---
3. "When you have decided what you believe, what you feel must be done, have the courage to stand alone and be counted." 
— Eleanor Roosevelt
---
4. "It's very important that anyone who presents themselves as a leader and wants to be a leader will speak like a leader. That means speaking with integrity. It means speaking truth."
— Kamala Harris during her town hall on Jan. 28, 2019
---
5. "True power is service. The Pope must serve all people, especially the poor, the weak, the vulnerable."
— Pope Francis
---
6. "I suppose leadership at one time meant muscles, but today it means getting along with people."
— Mahatma Gandhi
---
7. "One of the criticisms I've faced over the years is that I'm not aggressive enough or assertive enough, or maybe somehow, because I'm empathetic, I'm weak. I totally rebel against that. I refuse to believe that you cannot be both compassionate and strong." 
— Jacinda Ardern, from an interview with the New York Times
---
8. "We can tell stories all night and we can talk about the women who have inspired us. But what inspires me is not just who they are, but what they do. They roll their sleeves up and they get to work."
— Hillary Clinton during her remarks at the Women in the World Summit on March 10, 2012
---
9. "When you see something that is not right, not fair, not just, you have to speak up. You have to say something; you have to do something."
— John Lewis during his remarks in the House in December 2019
---
10. "There are two ways of spreading light: to be the candle or the mirror that reflects it."
— Edith Wharton, from her poem "Vesalius in Zante" published in 1909
---
11. "It is time to reconstruct relations between people and leaders — national and international. Time for leaders to listen and show that they care, about their own people and about the global stability and solidarity on which we all depend."
— António Guterres during his remarks to the General Assembly on Dec. 12, 2016
---
12. "I think that when we fight ethically, and build ethical politics, that we are all in it together." 
— Berta Cáceres, from an interview with Toward Freedom
---
13. "As we look ahead into the next century, leaders will be those who empower others." 
— Bill Gates
---
14. "When the whole world is silent, even one voice becomes powerful."
— Malala Yousafzai, from her book I Am Malala published in 2013
Join Global Citizen in December 2020 to celebrate the leaders among us who have stepped up against a backdrop of unprecedented global challenges to take action for the world we want — a world that is fair, just, and equal.
The broadcast and digitally streamed award ceremony will also feature inspirational stories of human strength and unforgettable performances that will bring together artists, activists, and global leaders to remind each of us that, together, we will come out of this year stronger. Find out more about the Global Citizen Prize here.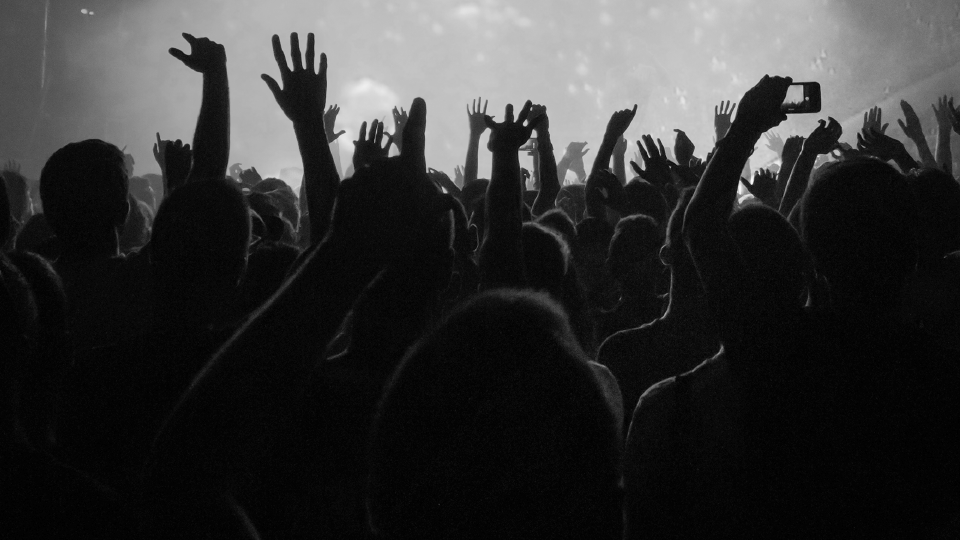 ---
Disclosure: Bill Gates is the co-founder of the Bill and Melinda Gates Foundation, a funding partner of Global Citizen.
---
Editor's note: This piece has been updated to include a disclosure that the Bill and Melinda Gates Foundation is a funding partner of Global Citizen. We regret the oversight.