In March 2021, Burna Boy's Twice As Tall won the Best World Music Album award at the 63rd Grammy Awards following a second consecutive nomination, highlighting how Nigerian music has continued to garner international appeal in leaps and bounds over the past decade. 
With Wizkid and Tems' Essence breaking into the Billboard charts in July, Nigeria's music scene is enjoying yet another moment in the global spotlight. 
But while many of the men behind these successes have been celebrated, their female counterparts have not enjoyed as much applause. The reason is simple: the Nigerian music industry is still heavily dominated by men — both for the fans and behind the scenes. 
From music executives to artists themselves, there are fewer women in the Nigerian music space compared to men. Over the years, harmful cultural stereotypes, patriarchal practices, and a highly-gendered work culture have increased the barrier to entry for most women who dream of pursuing careers in the Nigerian music industry.
"To be honest, some of the things I've experienced – specifically as a woman – in this industry. They will try to pit you against other women; try to redefine your value, try to get in your head and remodel your self-esteem. And I have even had it easier than many," The Headies Best Songwriter artist and singer-songwriter Simi tweeted in March.
"It comes from all sides. That's why I am with any woman that is winning in this industry – because [there are a lot of hurdles]. Women can hardly get away with the kinds of things many men in the same industry get away with on a [regular basis]."
For every global female superstar like Tiwa Savage, who will perform at Global Citizen Live in Lagos, who have emerged from Nigeria, there are other women behind the scenes who have contributed, and are still contributing, to the global appreciation Nigerian music now enjoys. 
In this piece, Global Citizen highlights these women who #ChooseToChallenge and the incredible contributions they have made within the space. 
1. Queen Nworisara-Quinn (Board member, Mavin Global)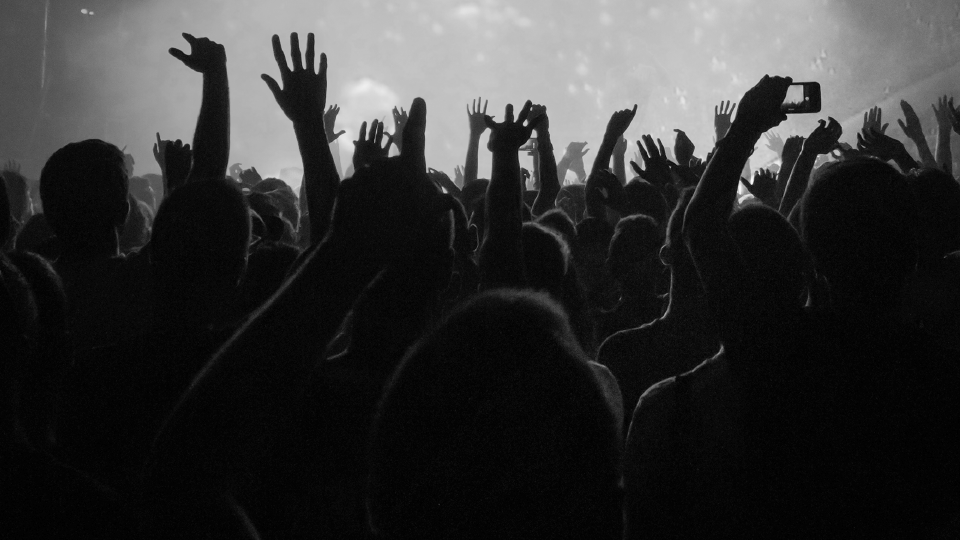 Queen Nworisara-Quinn became a board member at Mavin Global following her firm's investment in the company.
Image: Gates Cambridge
Queen Nworisara-Quinn is a cofounder of Kupanda Capital, an investment and advisory firm that supports pan-African companies. In 2018, the firm invested in Mavin Records, one of Nigeria's biggest record labels founded by powerhouse Nigerian producer Don Jazzy, transforming the label into an end-to-end commercial and creative business.
Nworisara-Quinn was previously an Investment Officer at the African Development Bank's (AfDB) Private Sector Department and is a cofounder of Fraym, a Pan-African analytics & business intelligence company; and Nithio, an Africa-focused energy finance company. 
She also has a PhD in innovation, strategy and organization from the University of Cambridge and was a Gates Cambridge scholar.
"I think it is important for women to feel comfortable trusting their instincts in the workplace. Often, we may identify issues or raise questions that may be unpopular but could be incredibly important. We have to feel comfortable trusting our gut and begin to take risks," she told the Financial Times in 2013.
2. Ibukun Aibee Abidoye (Executive vice president, Chocolate City Group)
Abidoye has been at Chocolate City Group since 2012 when she joined as legal and content manager and worked her way up, supporting the many artists that have come through the label. Now, she is responsible for managing the overall operations and resources of Chocolate City's music business, including strategy, development and implementation.
Chocolate City Music is one of the prominent record labels in Nigeria with artists like legendary rapper M.I Abaga, Dice Ailes, Blaqbonez, DJ Lambo among others on its roster. 
She was instrumental in initiating and formalizing the landmark partnership between US-based Warner Music Group, and the Chocolate City; the first of its kind in Nigeria.
Before joining Chocolate City, Abidoye worked as a summer law clerk for Hon. Sterling Johnson Jr. (US District Court), and at the Johnny Cochran Law Firm.
3. Bose Ogulu (Executive, Spaceship Collective)
"Mama Burna" as she is affectionately known, Bose Ogulu is not only Burna Boy's manager, she also heads Spaceship Collective, which includes record label Spaceship Entertainment and a publishing arm.
Before joining her son's team, Ogulu had a successful career working as a translator for the Federation of West African Chambers of Commerce and taught French for 10 years at the University of Education in Port Harcourt, retiring in 2018. She can speak French, Italian, German, English and Yoruba fluently.
Apart from Burna Boy, she also manages his sister Nissi Ogulu (aka Nissi), a visual artist and musician; and her father, author Benson Idonije (he is also Fela Anikulapo-Kuti's first band manager).
At the 2019 BET International Awards, she made a speech: "Thank you, Africa, because that is the constituency for which we got noticed in the first place, and the message from Burna I believe would be that every person should please remember that you were Africans before you were anything else, thank you."
The last part of that speech made it onto Burna Boy's Grammy-nominated album African Giant.
4. Janet Nwose (Manager, Asa)
Janet Nwose has managed Asa, one of Nigeria's most critically acclaimed singers, for more than 17 years. 
Together, they have created a distinct sound and brand for Asa through four albums, several tours and many performances. With Nwose's guidance and support (she sings backup sometimes too), Asa has grown to occupy a unique space among the greats of Nigerian music. 
"Janet is not only a manager, she is my sister and my family on the road and in addition to coordinating labels, publishers, agents and  musicians, she wears many hats. She is my make-up artist sometimes, stylist and she has a good eye for photography. She is a really talented person  who knows when to switch hats and I respect that," Asa told PUNCH in 2016.
She added: "Sometimes, it is hard when people do not understand you; they don't know where you are coming from or where you're going. Loyalty is really hard to come by in [the] music business."
5. Niyi Osidipe (Marketing and Partnerships Strategist, Venn Creative Agency)
Through her work with Venn Creative, she has delivered industry defining projects in advertising and marketing for the artists she manages including over 30 sold out shows across U.S., Europe and African markets for the release of Adekunle Gold's About 30.
Before her current role, Osidipe (who has a degree in communications and broadcast journalism from Emerson College) worked with Hans and Rene — which she helped launch as the first gelateria in Nigeria — as a marketing manager and PR consultant.
"I think women in general just have a better eye for detail. Period. I think women are excellent in spirit, and I think women are passionate and aggressive about whatever they've set their minds to. And so I think that it's for [Adekunle Gold's] benefit that I am a woman," she told Afrobeats Intelligence in 2020.
"A lot of times I'm handed phones. People go 'oh, I gave my phone to your assistant to take a photo.' Like people would walk in and just hand me things like I'm supposed to 'hold that.' It's quite amusing sometimes as well because people tend to treat me badly because I'm not asserting my power or force or anything. And the moment they realise that I actually run the ship, their energy changes, and by then it's too late," she added. 
"So it's interesting being a woman in the industry. Initially, it was really frustrating because anytime I got on a call with someone, I've had people walk up to me and say 'you're too American in your ways, you're too professional.' They get very upset when you ask them to send an email. Nigerians do not like professionalism and I find that that's a challenge in itself. Coupled with the fact that you're a woman who is not a respecter of that hierarchy. They get quite offended very quickly and it's mostly Nigerian men."
6. Osagie Okunkpolor (Talent manager, founder The Zone Agency)
One of the few women who have been in the Nigerian music industry for more than a decade, Osagie Osarenkhoe has managed many Nigerian artists including Wizkid (who she managed for the first five years of his career), Skales, Banky W, Reekado Banks, Niyola, and Dammy Krane.
She is the founder of The Zone Agency, a talent management company she launched in 2016 that currently boasts a roster that includes Timaya, Reminisce, MTV Base Africa video jockey Ehiz, Dapo Tuburna, and Bella.
"I am not a celebrity, I am a worker. Sometimes, I even look at my followers and wonder why there are so many people following me. For me, my legacy has always been my focus and my impact," she told NotJustOk earlier this month.
Okunkpolor also currently heads operations at the Lagos arm of One RPM, a label service company.
7. Jennifer Imion (Director of Operations, Mavin Global)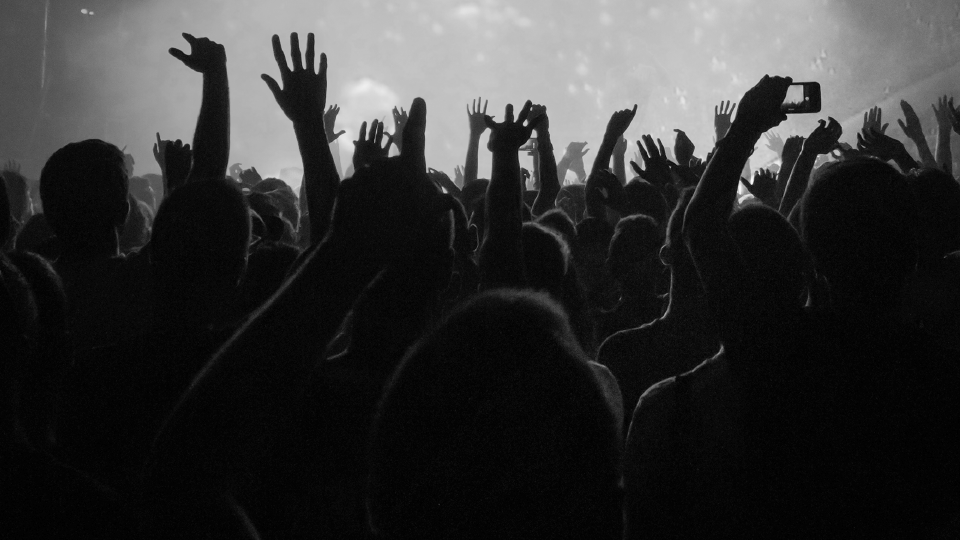 Jennifer Imion has been an integral part of Mavin's evolution into a full-house commercial and creative enterprise.
Image: Mavin Records
Imion leads daily operations and hiring at Mavin Global, parent company of Don Jazzy's Mavin Records. She also oversees its suite of auxiliary service arms including content creation, talent management and partnerships. 
In the two years she's held the position she has overseen the expansion and management of Mavin's studios and corporate offices. She has also been pivotal to the label's capacity to bring on new talent and further enshrine its place as a powerhouse label in the Nigerian music industry.
"Let's say I want to [hire] a video editor. It's one thing to be able to adapt videos but it's another thing to be a culture fit because Mavin has a very strong culture. Are you going to come in and further help us [reach] where we're going, or you're going to be disgruntled and you won't understand what we're trying to achieve yet," Imion told the Process Breakdown Podcast in May. 
"Another thing is, do you have a global perception? We do not want people to come in and just box themselves. No. We want you to express yourself in the best possible way. We don't just want people to come in and be regular. We want you to be fantastic at what you do."
Imion has a masters degree in energy from Edinburgh's Heriot-Watt University.
8. Oladunni "Dunnie" Lawal (music producer, singer, songwriter)
There are very few female producers in Nigerian music and Dunnie is one of the most prolific. She started playing drums in church in 2004, recorded her first song in 2011 and makes beats under the moniker "OladunniTheBeatmaker."
She kicked off her career in production as an alumnus of The Sarz Academy, an incubator for training producers launched by legendary Nigerian producer Sarz. So far she has worked with many of Africa's biggest stars including Nigeria's Wande Coal, Yemi Alade, Niniola, Sean Tizzle; South Africa's Focalistic and Busiswa; and brands like Ciroc, Oppo, and Maggi.
"They don't expect something as great to come out from someone who has a vagina. When I started, people did not take me seriously, they just thought it was cute and adorable," she said during an interview in March. 
In the interview, Dunnie pointed out that there are more female producers than most people know, but the major problem seems to be a lack of placements for beats made by women. She urged Artiste & Repertoire (A&R) managers to be more intentional in involving more female producers in their artists' projects.
She is currently promoting her new single Mosafejo, a song about seeking love elsewhere but finding it where you were running from. It is going to be part of her upcoming debut album.
9. Vanessa Amadi-Ogbonna (Founder/CEO VA PR)
Often called a "PR guru for the stars", Amadi was the UK and Europe publicist for Whitney Houston for the last seven years of her life. She has also worked with Usher, Ciara, Estelle and Ne-Yo.
Amadi launched her own PR company VA PR in 2006 but before then she got her start working as a publicist for UK-based MOBO Awards.
"I met an entrepreneur here in the UK called Kanya King who founded an event called the MOBO awards. I did some work experience with her and whilst I was there, she suggested that I would do well in the PR department so I did a short internship there and ended up eventually becoming PR manager and running the publicity for the MOBO awards. That's where it all started for me," she said in a 2014 interview.
Amadi made her name in Nigeria through her work with Nigerian stars like D'Banj (whose internationally hit Oliver Twist she helped promote in the UK), legendary actress Genevieve Nnaji and Global Citizen Live Lagos performers Davido and Tiwa Savage.
A true powerhouse, Amadi was a key figure in Tiwa Savage's current record deal with US-based UMG Recordings.
On her birthday in 2019, Davido had this to say: "On your wedding day you promised to make me a star. Well, here we are! Now, I am almost a billionaire! Love you so much." She's also on the cover of his second album A Good Time.