You know the saying, "Behind every good man is a woman"? That may be true, but no man was needed for these leading ladies.
Here are five Indigenous women who paved the path for future Canadians — and some that are continuing to do so in 2018.
Ga'axstal'as/Jane Constance Cook
Ga'axstal'as, Jane Cook 1870–1951, VI born, only woman board member Allied Indian Tribes of BC (1922); fierce advocate for women & children pic.twitter.com/cerRUqi6aP

— InterculturalSociety (@CISiwc) October 13, 2016
Ga'axstal'as was born on Vancouver Island to a Kwakwaka'wakw noblewoman and a white fur trader, but she was primarily raised by missionaries, according to BC Studies.
She was bilingual and had a good understanding of colonial legal and governmental systems, as well as Kwakwaka'wakw culture, which meant that she knew how to fight the system for the people of Kwakwaka'wakw, BC Studies reported.
She raised 16 children and worked as a midwife, all the while pursuing legal reform on local, provincial, and federal planes.
Take Action: Help Women and Girls Adapt to Climate Change
She is especially celebrated for her involvement in the fight for the rights of First Nations to retain access to land and resources, when colonisation was reaching its peak in West Coast nations.
In 1922, she was the only woman on the executive of the Allied Indian Tribes of British Columbia, according to Canada's History.
Mary Two-Axe Earley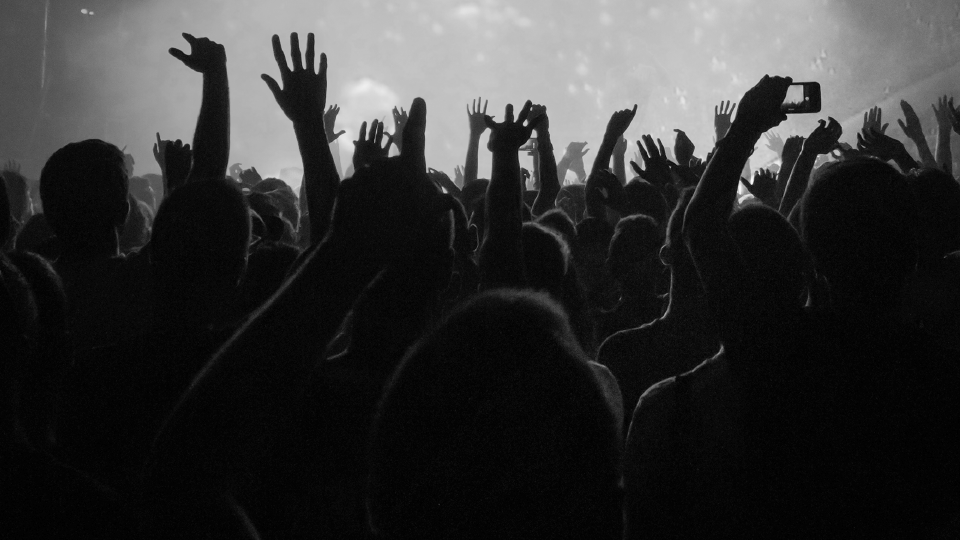 Image: flickr/BiblioArchives/LibraryArchives
Mary Two-Axe Earley was born on the Kahnawake Mohawk territory, but she moved to Brooklyn, NY, at age 18 to look for work. She met and married Irish-American Edward Earley, with whom she had two children.
Two-Axe Earley spent many years challenging the injustices of the Indian Act for Status Indian women, most notably an amendment in 1876 to section 12(1)b, which revoked land and treaty rights for Status women who married non-Indigenous men, according to Historica Canada.
Because she married a non-Indigenous man, she herself had lost her Indian status.
Read More: Canada May Change 141-Year-Old Law That Discriminates Against Indigenous Women
In 1966, she became especially active in pushing for changes to the Indian Act, after a Mohawk clan sister died from a heart attack — Two-Axe Earley believed that the stress of being denied property rights was a component that led to her friend's death.
Her campaigning and advocacy work continued for years, and in 1985, she knew success — Bill C-31 received Royal Assent on June 28, 1985. Bill C-31 amended the Indian Act and allowed for the reinstatement for some women who had lost their status because of section 12(1)(b), according to Historica Canada.
Her lobbying efforts helped 16,000 women and 46,000 first-generation descendants, according to Canada's History.
Anna Mae Aquash

Anna Mae Aquash was a Mi'kmaq activist born in Nova Scotia, raised on the reserve at Shubenacadie and at Pictou Landing. She moved to Boston, Massachusetts, in 1962, where she became one of the first organizers of the Boston Indian Council, according to Canada's History.
The council created housing, employment, and substance programs. Mae Aquash also worked in "survival schools."
Read More: 9 Vancouver Activists the World Should Know More About
In 1973, the American Indian Movement (AIM) occupied Wounded Knee and Mae Aquash joined in, becoming an avid leader.
The AIM was infiltrated by the FBI. The FBI did not like Mae Aquash and she was questioned many times. This led others within the AIM to think that she was an informant.
In December 1975, Mae Aquash was murdered. Some argue that she was killed because she knew too much about AIM members.
Ethel Blondin-Andrew
#OnThisDay 1988: Ethel Blondin-Andrew wins seat in @OurCommons - 1st First Nations woman elected #Canada150https://t.co/mdV0yzqCQWpic.twitter.com/o4jZOZfHgY

— LibraryArchiveCanada (@LibraryArchives) November 21, 2017
Born in in Tulita, Northwest Territories, Ethel Blondin-Andrew became the first Indigenous woman elected to Parliament when she won the Western Arctic seat for the Liberals in 1988, according to Historica Canada.
She was re-elected in 1993 and was then appointed Secretary of State, Training and Youth.
Read More: Canada's 13-Year-Old Indigenous Water Advocate to Speak at United Nations
Blondin-Andrew is the first Indigenous woman to become a member of the Privy Council and Cabinet.
These days, Blondin-Andrew is the chair of Sahtu Secretariat Incorporated.
Nadine Caron
It wouldn't be #WomenScienceDay without highlighting Dr. Nadine Caron, Canada's first female First Nations general surgeon who spearheaded the Northern Biobank, a first in North America! #WomeninScience#ChooseSciencepic.twitter.com/bIHVqAZWky

— Women in Canada (@Women_Canada) February 11, 2018
Dr. Nadine Caron is Canada's first female First Nations general surgeon. She was also the first female Indigenous woman to graduate from University of British Columbia's medical school — and she was the top student that year, according to the University of Fraser Valley.
Caron completed her Masters of Public Health at Harvard University, while completing her surgical residency.
Read More: Meet the Indigenous Canadian Who Taught the UN About Environmentalism at Age 13
As modern-day role model, Caron advocates for the need to ensure healthcare services for all Indigenous communities, including those in remote, rural, or northern areas.
Global Citizen campaigns on the United Nations Sustainable Development Goals, including issues related to Indigenous rights, citizenship and gender equality. You can take action here.