Global Citizens of Canada is a series that highlights Canadians who dedicate their lives to helping people outside Canadian borders. At a time when some world leaders are encouraging people to look inward, Global Citizen knows that only if we look outward, beyond ourselves, can we make the world a better place.
---
"When I was eight, I read an article about the Northern Gateway Pipeline," Ta'Kaiya Blaney told Global Citizen, "[I had] this realization that you still have to fight... to exist on this land and to exist in our community."
Blaney, a member of Tla'amin First Nation from Salish Sea in British Columbia, had already been exposed to the extractive industries that were destroying her land's traditional resources, as these industries had been established well before she was born. Even then, Blaney had understood the exploitation and injustice taking place in her community.
Since reading that article, Blaney has become an avid activist for the environment and Indigenous youth.
Take Action: Take the Sustainable Seafood Pledge
At just 16 years old, Blaney has already spoken at the United Nations in New York, sung at the Paris climate conference, participated in Occupy Wall Street, and taken part in Idle No More in Vancouver.
She is a UN representative for Youth in Canada and addressed the UN at the age of 13.
In short, Blaney is a young but mighty force.
Read More: Canada Has Officially Banned Toiletries That Contain Plastic Microbeads
At first, Blaney used music to raise awareness, writing songs about Indigenous issues and the environment that she then performed around the globe to raise awareness about her world and the issues she's passionate about.
"I would encourage other artists and youths to come forward with their art if there's something that they're really passionate about," she said. "It's a really great way to just do what words can't do, and connect with your audience at an emotional level and really speak to important parts of the issue."
Blaney emphasizes environmental issues, Indigenous communities, and the importance of empowering today's youth when she delivers her talks.
Read More: This Toxic Pesticide Is Illegal, Yet the EPA Keeps Authorizing Its Use
"When you think about the implementation of these really ambitious solutions to very overwhelming problems such as climate change, it happens community by community," she said.
Blaney advocates for the implementation of the UN Declaration on the Rights of Indigenous Peoples, as well as the adoption and implementation of the Universal Declaration of Rights of Mother Earth.
"[Indigenous] communities are kind of ground zero for climate change because the extractive industry takes place on these territories and also the impact of climate change is very profoundly felt in these communities," she said. "The environmental imbalance really impacts our traditional resources and basic existence."
Read More: It Snowed in the Sahara — And the Photos Are Insane
When she's not attending the 11th grade in North Vancouver, Blaney speaks about environmental issues and indigenous youth empowerment at conferences, panels, schools, and protests worldwide.
"One of my proudest accomplishments was speaking at the UN Permanent Forum on Indigenous Issues," she said.
She spoke about the need to allocate resources and focus on Indigenous youth.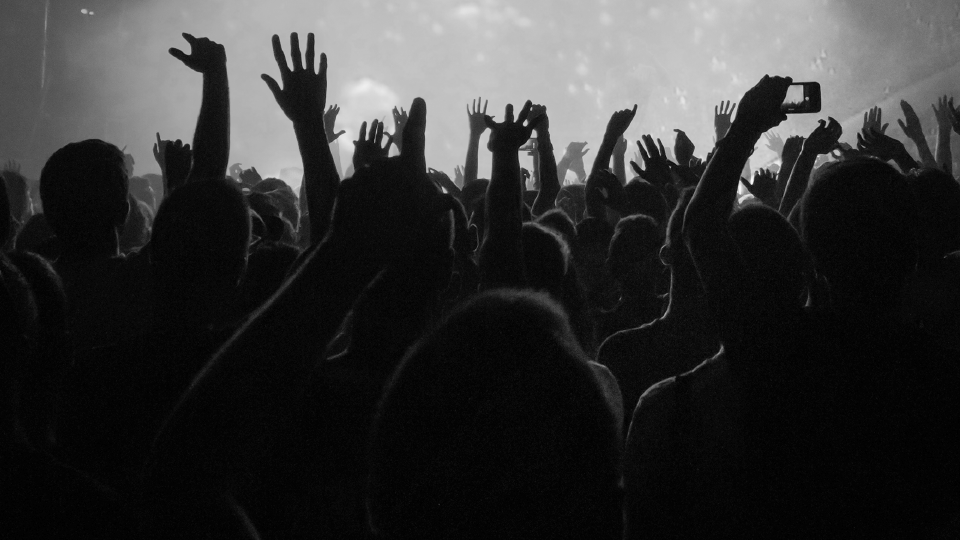 Read More: 99% of These Turtles Are Being Born Female Because of Climate Change
"In even the most privileged first-world countries, if you go to reservations, you'll see extremely disparaging conditions," she explained.
Now, Blaney is shifting from awareness-based activism to what she considers action-based activism.
"Something that's very important for me is organizing our communities together and not having to depend on government primarily to make these changes for us," she said.
Read More: 50 Million Trees Set to Be Planted in Northern England
When communities have opposed extractive industry proposals — pipelines or fish farms, for example — and they have passed regardless, Blaney said it could be because the communities were not unified enough. The focus of opponents was likely to "divide and conquer," she said, but she thinks the key to victory bringing people together instead.
Blaney is currently working with Salish Sea Marine Sanctuary to help establish a marine centre that's inclusive to land areas and waters, using traditional methods of conservation.
"You don't have to tell Indigenous people how to take care of the land, it's more about providing resources and getting a plan together," she said.
Read More: This Team of Climate Change Experts Is Reuniting Months After Trump Disbanded Them
Moving forward, that kind of grassroots activism is top of mind for Blaney. It's not just about talking and raising awareness, but about working together on the issues that matter.
"I think bringing our people together, that's something that's important for me," she said.
Global Citizen campaigns on issues related to the United Nations Sustainable Development Goals, including issues related to the environment. Take action here.