Why Global Citizens Should Care
Indigenous peoples experience higher rates of poverty that impact their access to education, clean water and sanitation, and good health. Supporting their rights will help the world achieve the United Nations' Global Goals. Join Global Citizen and take action here.
---
For decades, advocates have pushed back on the narrative of Christopher Columbus as the hero who "discovered" America. In reality, the Italian explorer arrived on a land already occupied by people, and proceeded to enslave these Natives and treat them with violence and brutality.
So instead of celebrating Columbus Day on Oct. 12, states and cities across the United States have replaced the federal holiday with Indigenous Peoples' Day, a day dedicated to celebrating Native peoples' history, culture, and resilience.
Here are some ways you can take action and support Native Americans on this special day.
1. Relearn the story of Christopher Columbus.
To understand the significance of Indigenous Peoples' Day, you first need to learn the true story of Columbus and his arrival to the "New World." The history taught in elementary schools often glorifies the European explorer and skips out on his brutal treatment toward the Natives who occupied the land before him. Relearning this history is essential to supporting Native Americans and recognizing why Columbus Day is so hurtful. 
Here is a brief article that presents a fuller picture of who Columbus really was.
2. Join an Indigenous Peoples' Day event.
Because of COVID-19, many cities have cancelled their parades in celebration of this special day, but there are still numerous events that you can attend. Check with your local Indigenous-led organizations to see if they have any vigils, rallies, or marches planned.
There are also many online events you can join, such as a National Museum of the American Indian panel featuring young Native activists, and the Indigenous Peoples' Day Convergence spotlighting several Indigenous leaders and artists. Check out this list by Cultural Survival for more events.
Monday is #IndigenousPeoplesDay. Looking for a way to celebrate from home, by doing something fun or meaningful and in the spirit of the day? Our teacher services coordinator in Washington has ideas! https://t.co/WCS50ahzjJ NEW @SmithsonianMag

— AmericanIndianMuseum (@SmithsonianNMAI) October 8, 2020
3. Support Native-owned businesses.
Whether you're looking to treat yourself to some new winter wear or searching for a birthday gift for a friend, you can use the opportunity to buy from a Native-owned business. By doing so, you are not only supporting the craftsmanship and creativity of Native Americans, but also contributing to much-needed economic development in their communities. 
Here is a list that includes dozens of shops that sell clothing, decor, food, and more. The Indian Pueblo Store is another great place to search for original, handcrafted artwork from talented Native American artists.
4. Read books by Indigenous writers.
While you're on a shopping spree, consider picking up some books written by Indigenous authors. Reading is one of the best ways to understand a perspective that you lack, so by prioritizing Indigenous writers on your reading list, you can engage with Native peoples' experiences, and also develop a more nuanced view of North American history.
First Nations Development Institute put together a list of essential reading for anyone interested in the Native American experience, and BuzzFeed compiled a list of new novels that will keep your eyes glued to the pages. 
5. Donate toward a cause you care about.
As is the case for many marginalized communities, Indigenous people often face higher risks and additional challenges when it comes to global issues. So whether you care about equal education, women's rights, or climate justice, support the cause by donating to an Indigenous organization. 
If you are passionate about education, consider donating to the American Indian College Fund, which supports Native students and tribal college education. The Coalition to Stop Violence Against Native Women aims to end violence against Indigenous women in the US, who are 2.5 times more likely to be sexually assaulted than other women. And if climate change has been on your mind, look into the Indigenous-led collective Seeding Sovereignty. 
Check out this article and this list for even more options.
6. Focus on the tribes indigenous to your area.
Taking action with Native Americans shouldn't be a one-day event marked every year by the second Monday in October. After this year's Indigenous Peoples' Day passes by, it's important to continue supporting Native communities and celebrating their cultures. 
One way to do this is to focus on the tribes indigenous to your local area, which you can learn more about through the Native Land map or a visit to your local Indian center. Once you know whose land you live on, read up on the tribe's history (as written by them) and find ways you can best show your support and appreciation.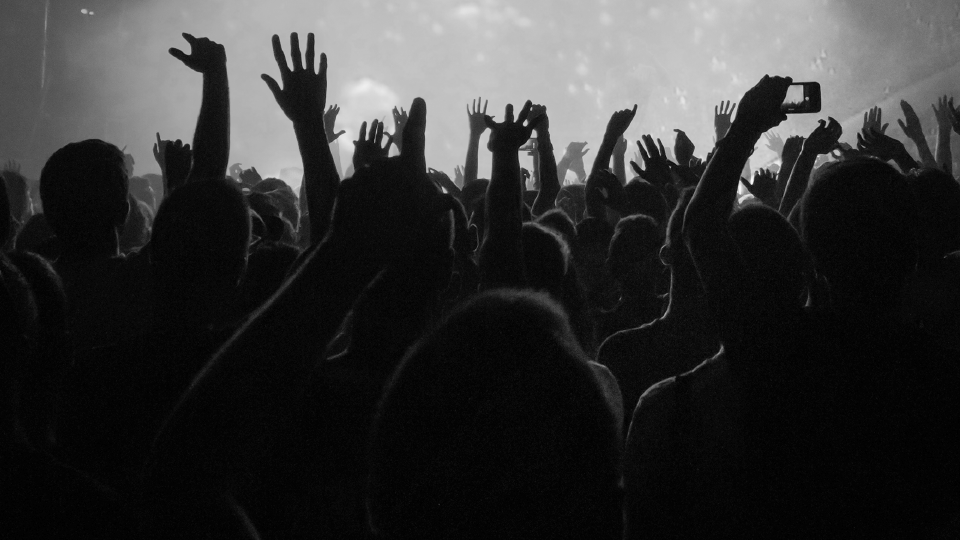 Miriam Zmiewski-Angelova, center, holds a sign for Indigenous Peoples Day during a demonstration and march, Oct. 12, 2015, in Seattle.
Miriam Zmiewski-Angelova, center, holds a sign for Indigenous Peoples Day during a demonstration and march, Oct. 12, 2015, in Seattle.
Image: Elaine Thompson/AP