When we think of the issues that limit the potential of women and girls around the world, we often think of being denied an education, of not being allowed their independence, of being refused access to employment. 
But it's also as simple as not being able to access period products, something that so many people take for granted; or lacking safe, private, and dignified bathrooms at schools; or struggling with period stigma, which turns something as natural as a period into a source of shame and discomfort, and knocks down girls' confidence. 
All of these factors can have a huge impact both on students' access to education and later to employment, as well as their mental and physical health.
"Girls get their periods at such a crucial time in their lives, at a time when feeling confident and healthy can make a huge difference to a girl's ability to access and take on opportunities," says Talia Fried, Global Citizen's global policy & government affairs manager and leader of its water, sanitation, hygiene, and menstrual health campaigning. 
"Education is a human right and is so deeply fundamental to a girl's economic opportunities, health, and confidence," Fried adds. "It helps her avoid child marriage, abuse, and instead supports her in becoming everything she wants to be."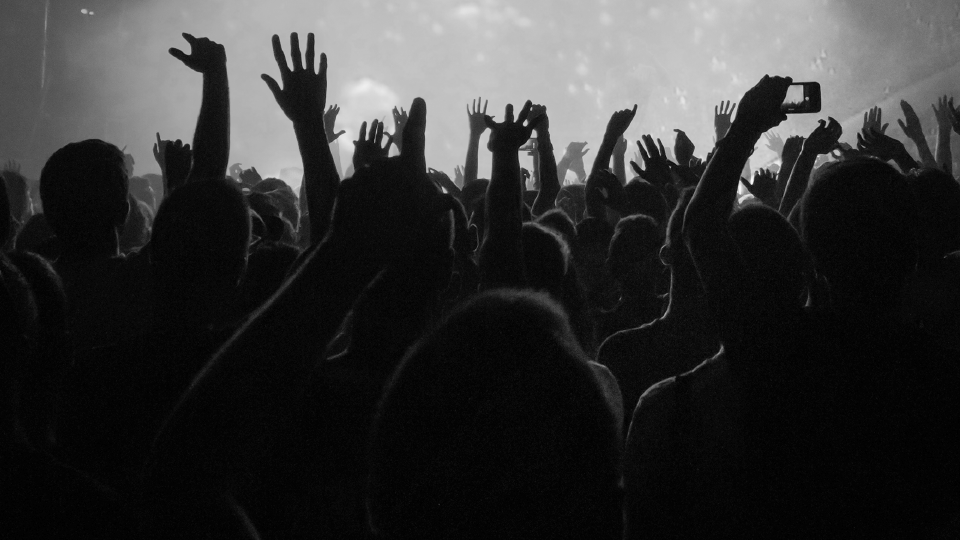 According to the UN's Water Supply and Sanitation Collaborative Council (WSSCC) — which conducts in-country programmes to support good menstrual health — the common narrative shared by women and girls in countries across sub-Saharan Africa is that "lack of information leads to increased stigma, discrimination, and immobility during menstruation." 
"Some girls are unaware of safe and hygienic sanitary material options and resort to using unsafe materials that could pose potential health risks to them causing infections, smell, and discomfort," Virginia Kamowa, the WSSCC's technical expert on menstrual hygiene management (MHM), told Global Citizen. 
But there are solutions to the issues surrounding menstrual hygiene management. 
First, period products need to be more accessible for everyone. Second, they also need to be affordable. Third, girls and boys need to be educated about periods. Fourth, students need access to bathrooms that are properly equipped with private and safe toilets, handwashing facilities, and waste management so they can manage their periods while at school. 
In South Africa, as with the rest of the world, these requirements should be basic human rights — and yet, many young students all over the country are unable to go to school during their periods, or pay attention during class while menstruating due to anxiety and shame as a result of the deep stigmatisation of menstruation. 
This is why grassroots activists and partners in South Africa asked Global Citizen to support their work by helping amplify their voices and campaigning efforts on menstrual health — and why Global Citizen agreed to take on the challenge.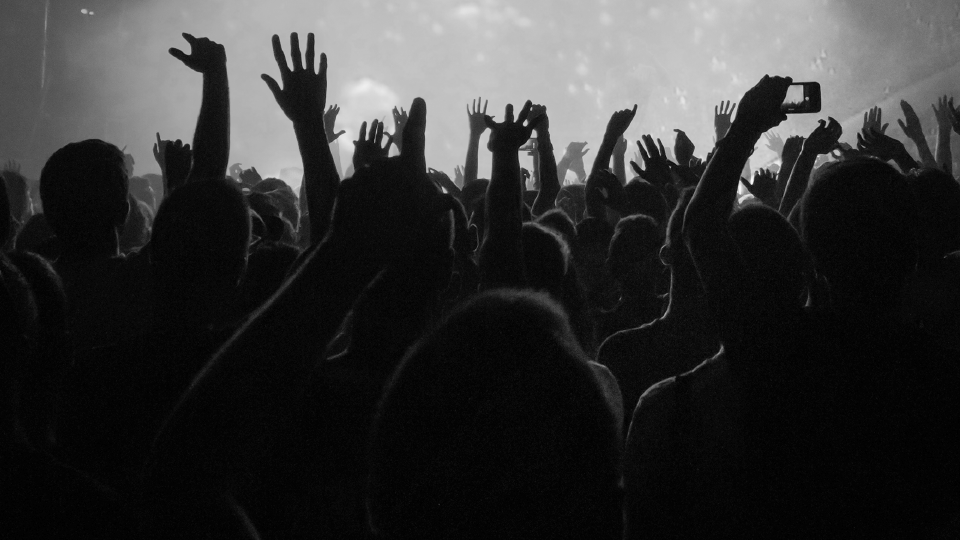 Students in Grade 7 leave with a menstrual health pack after and educational talk about menstruation and female reproductive system at a primary school in Durban.
Students in Grade 7 leave with a menstrual health pack after and educational talk about menstruation and female reproductive system at a primary school in Durban.
Image: Stefan Heunis/AFP/Getty
I. A President Speaks 
For years, campaigners and activists all over South Africa have been fighting to improve menstrual hygiene management and bring an end to the difficulties that menstruation can bring for women and girls across the country. 
Back in 2011, it seemed like things were about to get better when former President Jacob Zuma used his State of the Nation address to highlight the need for everyone to be able to access menstrual products. 
"Given our emphasis on women's health, we will broaden the scope of reproductive health rights and provide services related to, amongst others, contraception, sexually transmitted infections, teenage pregnancy, and sanitary towels for the indigent," he said.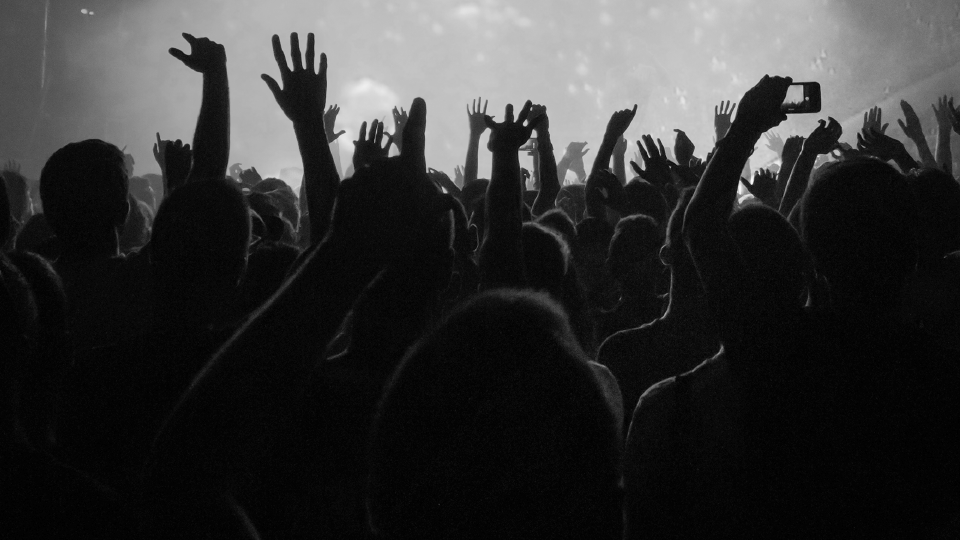 The cost of menstrual products can be a huge burden for low-income women and girls in South Africa. The average tampon in South Africa costs about R1.50 — meaning that a woman will spend about R16,500 ($1,130) on them in her lifetime. A pack of 10 sanitary pads costs about R18 — about R19,800 ($1,370) over a lifetime. 
And while several provinces had already taken the lead in providing free sanitary pads in schools, additional funding from the government would mean even more provinces could follow suit. 
For Dr. Okito Wedi, a medical doctor who joined Global Citizen in August 2018 to manage policy in South Africa, Zuma's 2011 State of the Nation address was a real turning point in the fight to ensure that South Africans are able to access menstrual products.
"It put menstrual health on the agenda, and highlighting this issue on a state-level platform was crucially important," Wedi says. "I think it was appreciated from all parties within the space as an important moment.
"Particularly as it was coming from a man as well," she adds. "And within his role as president at the time, I think it was incredibly encouraging."
However, while Zuma's statement served as an important turning point in public discourse around the issue, very little concrete action came from the South African government in the seven years following that announcement. 
Despite what seemed to be a great step forward — a president acknowledging the issue in his high-profile annual speech — there was still no solution.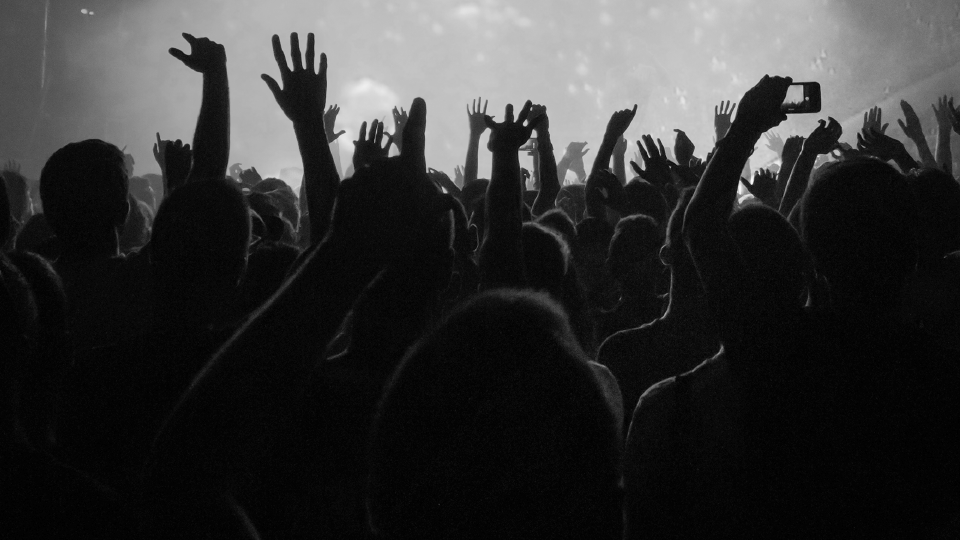 II. The Campaign Takes Shape
In 2018, in the run-up to Global Citizen Festival: Mandela 100 in Johannesburg, Global Citizen joined forces with some of the incredible campaigners and activists who have been working to achieve equality through sanitation, to help further amplify their voices.
Fried worked with campaigners and activists to identify exactly what was needed in terms of concrete action from the government to improve menstrual hygiene management, and what the cost would be. 
As a result of weeks of discussions with partners and activists, Global Citizen had four key asks to put to the government: 
1. To end the 15% tax on period products in South Africa that kept menstrual hygiene products like pads and tampons even more inaccessible. 
2. To invest R1.7 billion (US$120 million) to ensure all students in grades 4 through 12 in public schools get access to free sanitary pads for two years. 
3. To introduce quality menstrual hygiene education for girls and boys in schools. 
4. To ensure that every school has adequate sanitation facilities.
If the government made commitments on these central asks, it could help alleviate the suffering that periods bring for many across the country.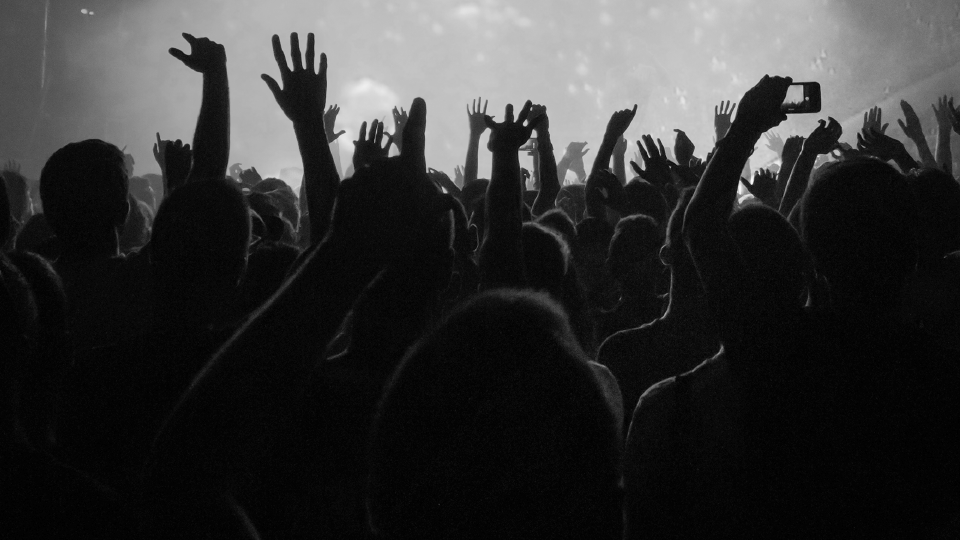 A poster used to educate girls about menstruation and female reproductive system is pictured a high school in Soweto, a district of Johannesburg, South Africa.
A poster used to educate girls about menstruation and female reproductive system is pictured a high school in Soweto, a district of Johannesburg, South Africa.
Image: Stefan Heunis/AFP/Getty
When Wedi joined the Global Citizen team, she began collaborating with Fried on the campaign. 
Born in the Democratic Republic of Congo, Wedi has been living in South Africa for 29 years. Before joining Global Citizen, she co-founded a non-governmental organisation called the Vagina Workshop — working with young girls and women to educate them about their reproductive sexual health. 
"One of the reasons that I decided to make the switch to public health policy was because I wanted to get to the root of the causes as they relate to the psychosocial health and well-being of women," she says.
Wedi didn't just want to treat women — she wanted to change the conditions that lead to the health problems faced by girls and women that she witnessed firsthand as a doctor. 
"Seeing women and children coming in with infections and other health problems, and being exposed to health risks, purely because of the fact that they couldn't afford something as basic and necessary as a sanitary pad really affected me," she continues. 
Alongside partner organizations like Mimi Women, the South Africa Mission to the UN, the WSSCC, and Menstrual Hygiene Day, Global Citizen formed a strategy to make the government sit up, take notice, pledge to change things — and, this time, follow up on its promise.
III. Global Citizens Begin to Take Action
On Aug. 21, 2018, Global Citizens started raising their collective voices in support of menstrual health in South Africa — as part of a series of actions launched ahead of Global Citizen Festival: Mandela 100 scheduled for Dec. 2, 2018. These actions were part of Global Citizen's rewards program: People earned points by taking action, and could redeem those points for a chance to win a pair of tickets to the festival.
The year 2018 marked 100 years since the birth of Nelson Mandela, and was filled with centenary celebrations for the anti-apartheid activist and former president of South Africa. The Mandela 100 festival was inspired by Mandela's lifelong dedication to achieving equality for all people, and called on Global Citizens to continue his legacy — both in South Africa and around the world.
It was to be headlined by incredible artists, including Beyoncé and JAY-Z, Cassper Nyovest, D'Banj, Ed Sheeran, Eddie Vedder, Femi Kuti, and Pharrell Williams and Chris Martin, among many others. 
For menstrual health, Global Citizens were initially asked to email the South African government — calling for leaders to invest in menstrual hygiene education and products, and to create safe toilets in schools. 
Just one of the tens of thousands of the Global Citizens inspired to join the campaign was Palesa Mokoenanyane, 28, from Johannesburg. 
Mokoenanyane was already very personally involved in the issue of ensuring that people across South Africa can have safe, healthy, comfortable periods. 
She had often used her social media platforms to help raise awareness for Lets Pad South Africa, an organisation that collects pads to redistribute in schools in low-income communities. And she also helped alleviate the issue through donating sanitary pads at local pharmacies. 
So when she heard about Global Citizen on a radio show, she was quick to download the app and register as an action taker.Mokoenanyane doesn't remember much about her first period — but she said she does remember her mother's words: "You are very lucky that you have sanitary towels. Some girls out there don't have access to this — they can't even go out and play, they can't go to school. They have to stay home."
Those words have always stayed with Mokoenanyane. 
"It was one of the most humbling moments of my life — when I realised that I was better off than someone else," she says. "And it really shocked me at that very young age ... It made me very sad to know that someone else was really suffering.
"Not going to school for those few days really contributes to gender inequality because [girls] are not getting same level of education. And because of not having a sanitary towel, something so small," she adds. 
To add to the voices of Global Citizens demanding change, South African TV presenter Bonang Matheba and Gayle King, a TV presenter in the United States, also joined the campaigning efforts — with Matheba, a big advocate for girls' education, tweeting President Cyril Ramaphosa directly asking him to invest in menstrual health.
Almost immediately, the combined campaigning efforts saw results. 
IV. The Government Listens
On Oct. 24, Finance Minister Tito Mboweni ended the tax on menstrual health products once and for all — with the tax end coming into effect on April 1, 2019 — and promised to ensure that free sanitary pads would also be distributed in public schools to students who need them. 
"Zero-rating these products targets low-income households and restores the dignity of our people," Mboweni said while presenting his medium-term budget policy.
For Wedi, as well as for the many other organisations and individuals working around the issue, this was a huge step. 
"When the VAT was removed I was ecstatic," says Wedi. "It was incredibly exciting, because it was one of the first asks that something was done around. So it was very encouraging for us. 
"It helped build that energy and traction we needed going forward to secure the other parts of the campaign," she adds. "It was an incredibly progressive policy implementation that was announced by government and it made it feel possible. If this can happen, then why not see the provision of sanitary pads, why not MHM education, why not safe toilets?" 
For Fried, too, this moment really showed that the "government was hearing us and was beginning to understand, on a real level, that menstrual health was a necessity, not a luxury, and it had to be prioritised." 
And so the campaigning continued, energised by change already starting to happen — and the actions from Global Citizens kept flooding in. 
On Oct. 29, Global Citizen launched another action — this time asking Global Citizens to tweet President Ramaphosa and Mboweni, to say thank you for supporting menstrual health and sanitation. Global Citizens also asked them to attend the Global Citizen Festival: Mandela 100 on Dec. 2, and announce budget plans for free sanitary towels in no-fee schools, and combine that with good menstrual health education for girls and boys. 
On Nov. 29, with just days to go before the festival, the campaign had another success: Minister of Energy Jeff Radebe promised to personally discuss with Minister of Health Dr. Pakishe Aaron Motsoaledi and Minister of Basic Education Angie Motshekga why more than 100,000 actions had been taken by Global Citizens on the issue of menstrual health.
The support of Radebe, as the longest-serving member of the African National Congress parliament and chair of the Inter-Ministerial Committee for the Centenary Celebrations for Nelson Mandela, brought significant gravity to the campaign.
Meanwhile, Global Citizens kept the action-taking coming, keeping up the momentum and maintaining their emphasis on the urgency of addressing the injustice of poor menstrual hygiene management.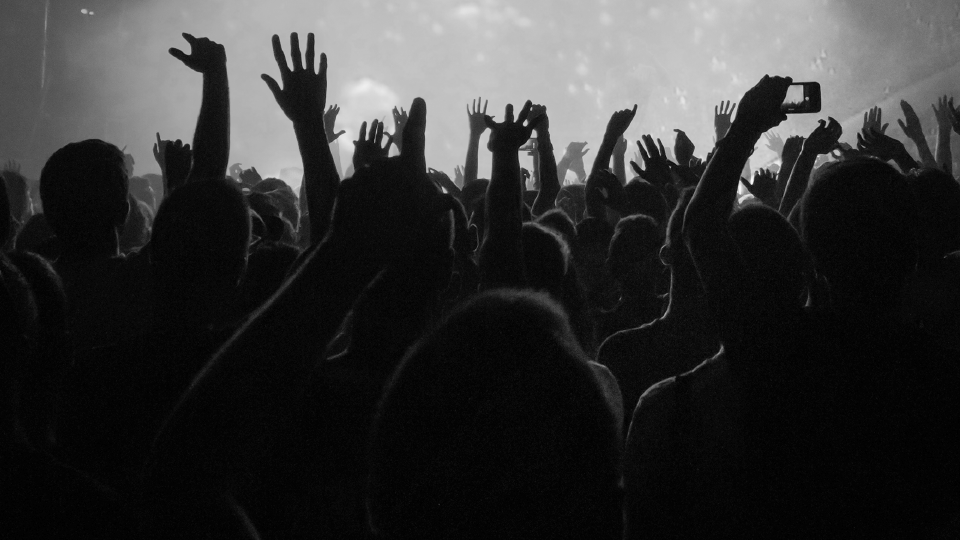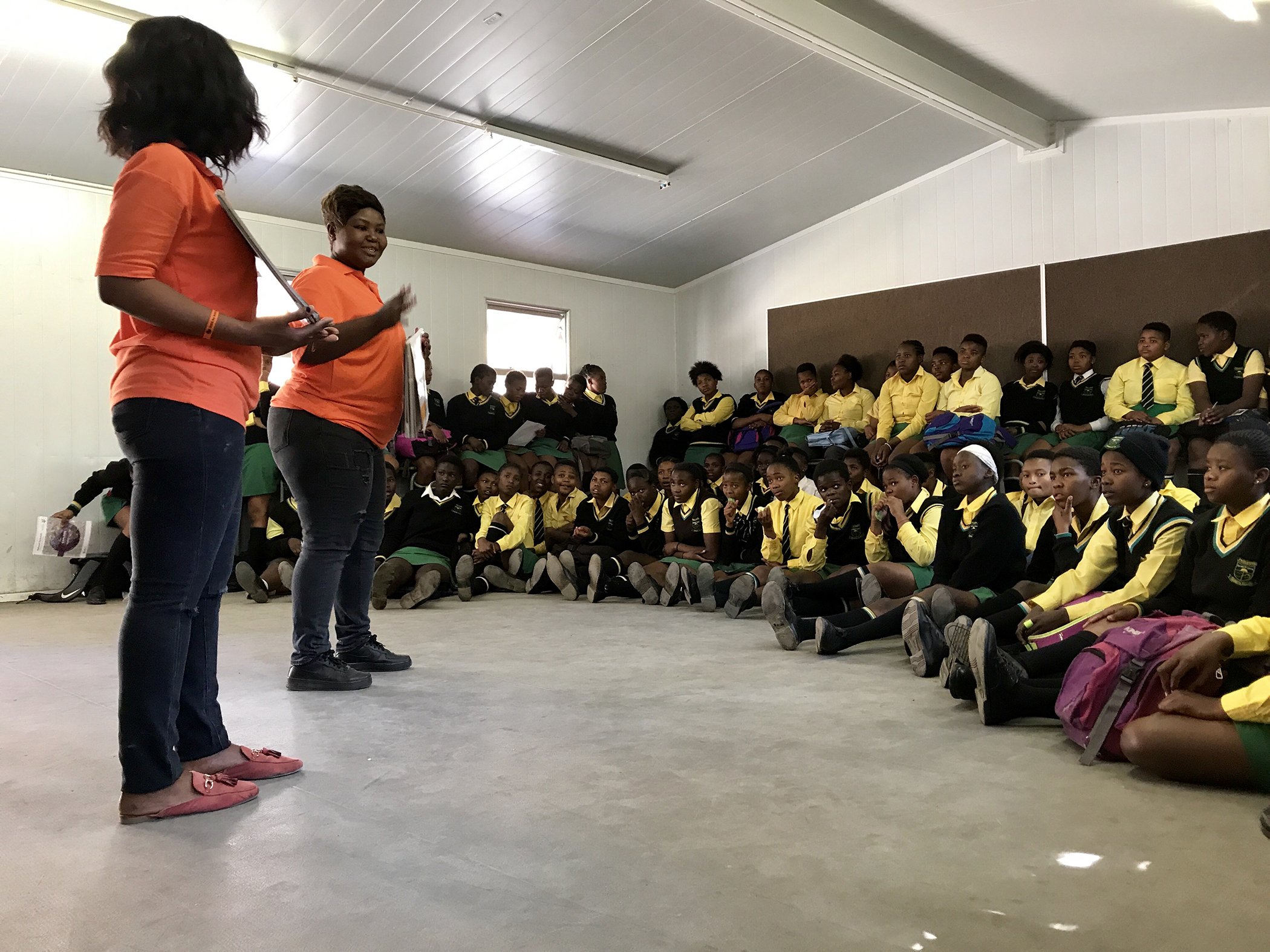 Image: Courtesy of Days for Girls
V. The Day of the Festival Arrives
As Dec. 2 dawned over Johannesburg, tens of thousands of Global Citizens began their journey to the FNB Stadium, for a huge day of entertainment from some of the world's biggest artists and pledges and commitments from leaders from all over the world. 
But the work wasn't over yet for the activists, campaigners, and policy experts behind the scenes. 
"We weren't sure if President Ramaphosa was going to make the commitment," Wedi says. "We hadn't received final confirmation on what he was going to say until just a few minutes before his speech.
"All we knew was that a commitment would be made, and that South Africans needed to stay tuned," she adds.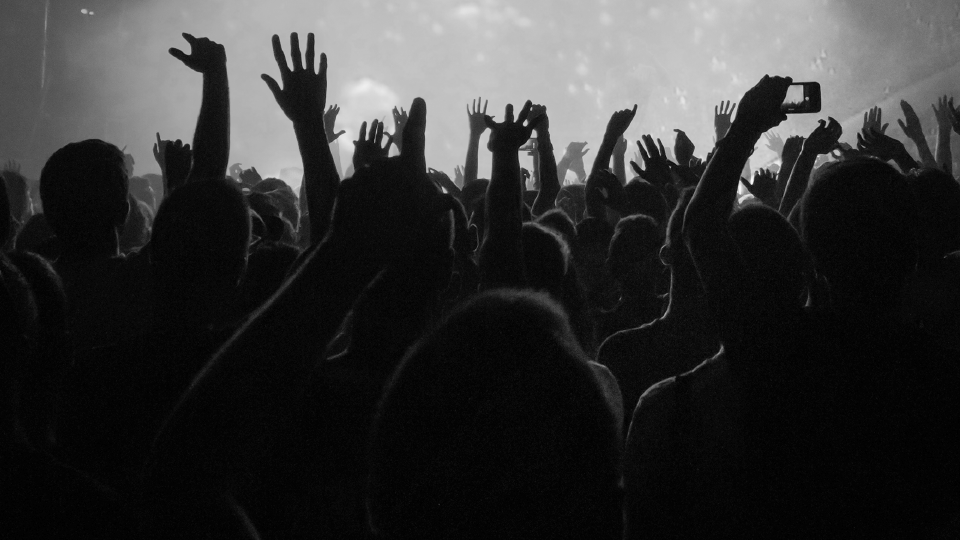 A general view of the FNB Stadium during the Global Citizen Festival: Mandela 100 at FNB Stadium on Dec. 2, 2018 in Johannesburg, South Africa.
A general view of the FNB Stadium during the Global Citizen Festival: Mandela 100 at FNB Stadium on Dec. 2, 2018 in Johannesburg, South Africa.
Image: Michelly Rall/Getty Images for Global Citizen
When Global Citizen received the president's final script for the speech he was about to make, it didn't include a commitment. 
"And so, right before the president's stage moment, Mick Sheldrick [Global Citizen's vice president of global policy & government affairs and co-founder] spoke backstage with the president about the importance of menstrual health for girls and their education and success," says Fried. "He urged the president to bear in mind the thousands of his own citizens who had taken action on this issue, and who would leave disappointed that night if no commitment was forthcoming. 
"The president then started to make edits to his speech on his iPad shortly before being introduced by Oprah Winfrey," she says. 
That's the moment when, to close out the night, President Cyril Ramaphosa took the stage to address the Global Citizens who had assembled to find out what the impact of their actions would be. 
Ramaphosa, amid thunderous applause and cheers from the audience, announced a R2 billion (US$139 million) commitment and talked about the importance of menstrual health for students and their education.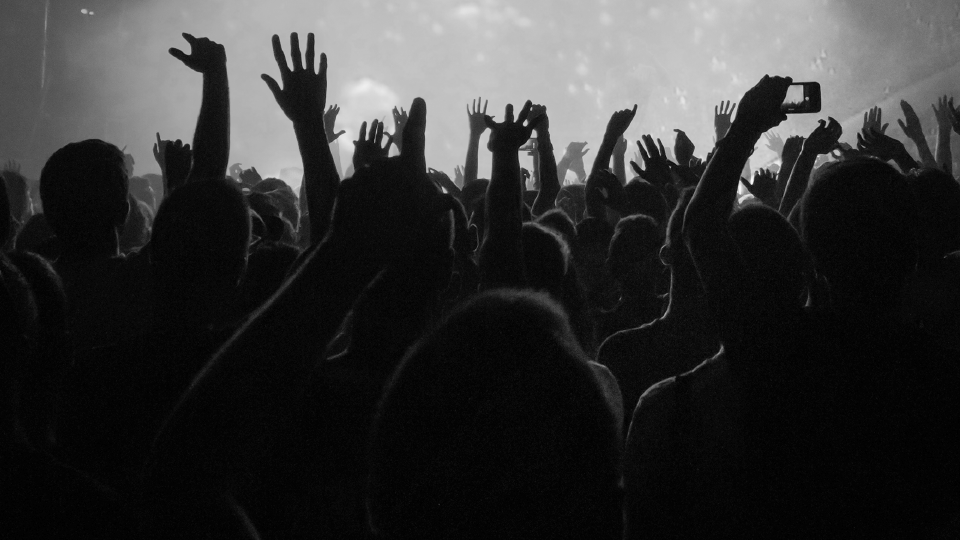 "Nelson Mandela has taught us that it is not the influential, the rich, or the powerful who make history, but those citizens who are determined to make a difference," he told the crowd.
"We have heard the call of the girl child who is deprived of education because she cannot afford sanitary products," he continued. "We have heard the cries of women who endure abuse, violence, and even death at the hands of partners and strangers alike. 
"We have felt the pain of the LGBTI community, who are confronted daily by ignorance and bigotry, discrimination and abuse," he said. "We have heard these calls and, together, we will act to create a better life for all of us." 
He finished: "Here, in the southernmost tip of Africa, we too have heeded the call of the Global Citizen."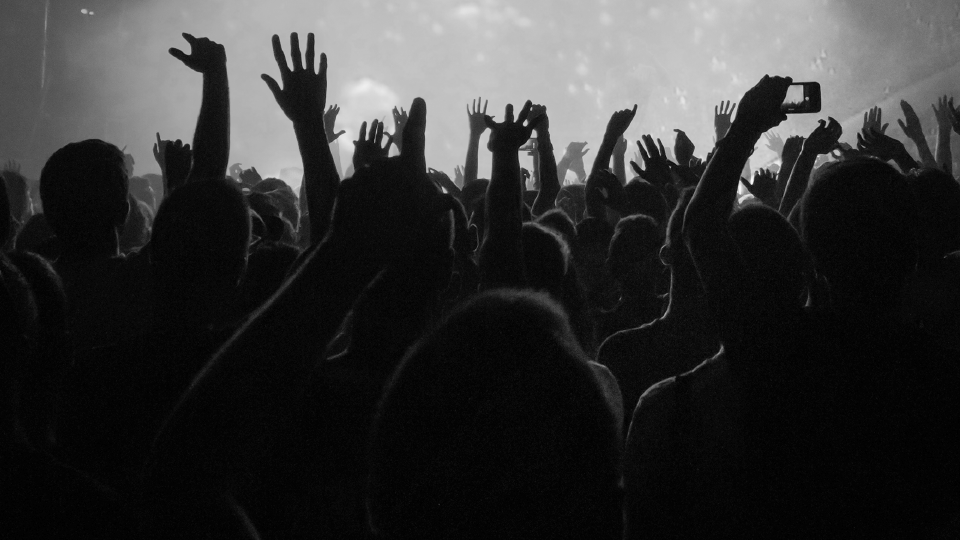 President Ramaphosa is speaks during the Global Citizen Festival: Mandela 100 at FNB Stadium on Dec. 2, 2018 in Johannesburg, South Africa.
President Ramaphosa is speaks during the Global Citizen Festival: Mandela 100 at FNB Stadium on Dec. 2, 2018 in Johannesburg, South Africa.
Image: Global Citizen
To hear from the president himself, on the Global Citizen stage, that the South African government had heard the call of children forcibly deprived of education because of poor menstrual hygiene management was a huge moment for the activists and campaigners who had worked tirelessly on the issue. 
"Effective menstrual health and hygiene is a critical component of and premise to adolescent girls' sexual and reproductive health," said Kamowa, of the WSSCC. "Gone are the days when girls and women should be limited because of menstruation." 
And for the Global Citizens who had poured their time and effort into the campaign, it was confirmation that their voices and their actions had an impact. 
For Mokoenanyane, as an action taker, it was "really exciting" to hear Ramaphosa's words and "to know that we could speak for someone who doesn't have a voice, someone who is embarrassed to talk about it." 
VI. Celebrations! But the Work Continues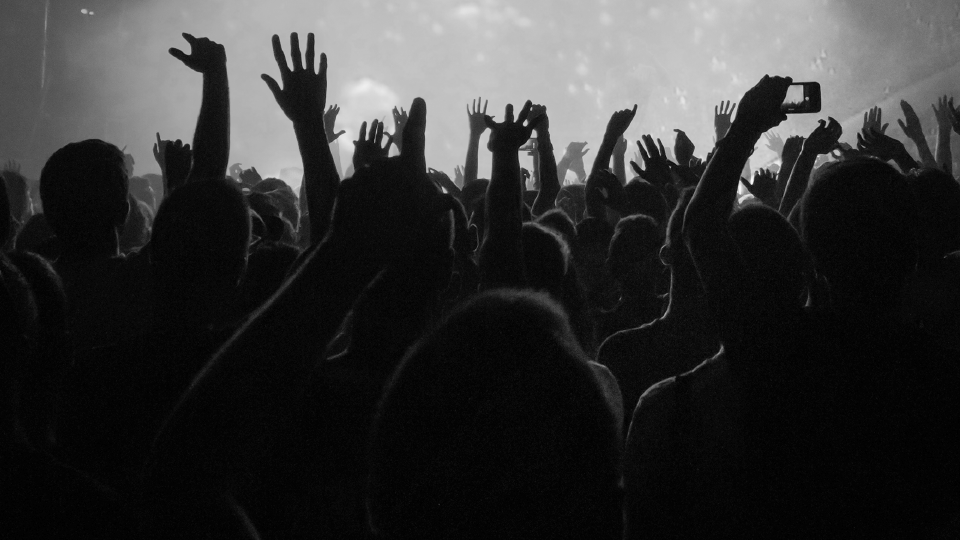 An 18-year-old girl listens to a menstrual health presentation. At the end of the discussion, she revealed she had to drop out of school a few years prior because of her menstrual health.
An 18-year-old girl listens to a menstrual health presentation. At the end of the discussion, she revealed she had to drop out of school a few years prior because of her menstrual health.
Image: Courtesy of Days for Girls
To hear Ramaphosa speak about menstrual hygiene management in South Africa was a huge moment in the campaign — but, crucially, it definitely wasn't the end of the work. 
While the R2 billion commitment was extraordinary, the government hadn't announced yet exactly how much of the funding would be going to support students with their menstrual hygiene management across South Africa. 
"I felt motivated by the whole campaign, by our inspiring partners and the activists we worked with in the lead-up to the stage moment, by the thousands upon thousands of Global Citizens who made their voices heard, and by the president's remarks on stage about the importance of MHM and the possibility of funding for this issue," says Fried. 
"But I also felt a deep frustration that we were still unclear whether he was ready and willing to really commit to improving menstrual health," she adds. 
And so Global Citizens raised their voices once again, through a new action launched on Feb. 8, 2019. This time, Global Citizens were asked to tweet President Ramaphosa himself, putting pressure on the government to clarify whether it would be committing specific funding for menstrual health. 
On Feb. 20, the day that MHM activists, campaigners, and Global Citizens had all been waiting for finally came — the day that South Africa's government would publish its 2019 budget and reveal just how much it had listened to Global Citizens' and activists' calls for action. 
And the budget showed that the government had indeed allocated specific funding towards menstrual health.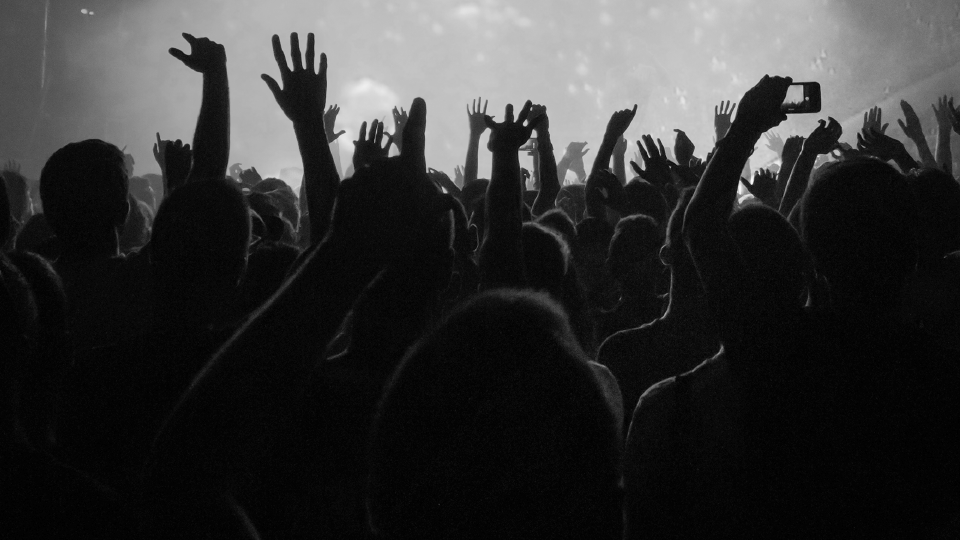 The budget included a R157 million (over US$11 million) allocation to providing sanitary pads to learners from low-income households — more than doubling the existing allocation to this issue by adding R79 million to the previous R78 million spend. 
What's more, the government also included an allocation of R2.8 billion (US$199 million) to help make the transition from deadly pit latrines to safe toilets in 2,400 schools.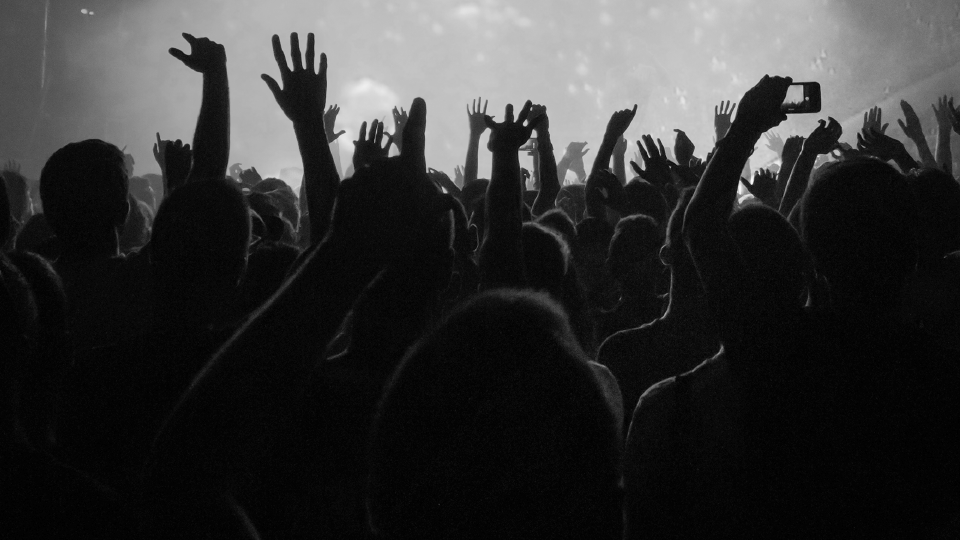 These commitments — as well as being hugely encouraging for the Global Citizens and activists who had joined forces to help improve menstrual health — are also set to change the lives of students impacted by poor menstrual health across South Africa. 
And it wouldn't have happened without Global Citizens' emails, tweets, and calls to action that showed the South African government how much they cared about the issue. 
"Global Citizen's campaigning helped us realise that South Africans wanted us to prioritise menstrual health management," Minister Radebe said. "In considering the priorities of our 2019 budget, we took this into account and decided to make this commitment." 
In fact, the more than 100,000 actions taken so far by Global Citizens have led to commitments for menstrual health that are set to impact the lives of low-income students in at least 5,000 schools across South Africa.
VII. Your Voice Is Heard
For Mokoenanyane, knowing her actions have helped relieve the suffering of people in her own country has been hugely encouraging. 
"Your voice is heard, and the more people who take action for one action, the louder the voice," she says. 
And, having seen her own actions making an impact, Mokoenanyane has a message for other potential Global Citizens out there. 
"Just one small action could change somebody's life completely, so I'd say just keep taking action," she says.
For the WSSCC, the voices raised in South Africa have gone a long way in ending the taboo around menstruation, that has made tackling the issue of poor menstrual hygiene management so difficult in the past. 
"Raising the profile of taboo-ridden issues like sanitation and menstrual hygiene are key to achieving the Sustainable Development Goals in every country," says Kamowa. "The more influencers, government officials, and citizens are informed, the more opportunities to take action, to further investment, and to break the silence." 
Global Citizen is only too aware of the vital and significant activism and advocacy that had already taken place in generating such momentum around the issue of menstrual health in South Africa. These activists approached Global Citizen, explaining that this was an issue Global Citizen had to campaign on, and they were right. 
"This was our best-performing campaign by far," says Wedi. "And I think it was because the atmosphere was right and people were just so ready for this change to be done." 
For Fried, it is the activists and campaigners who have been working on MHM for so many years, and the Global Citizens who took action, that are the "true heroes of this story." 
"Activists have fought an incredible, hard, and extremely important fight to make menstrual health a reality in South Africa," she says. "They have created organisations, they've called for policy change, educated children and communities about what MHM is and how to safely manage it, and worked with schools and leaders in communities to understand and tackle this issue." 
She adds: "They've done so much, it's overwhelming." 
VIII. What Happens Now?  
For Wedi and Fried, the South African government has taken some incredible steps in tackling poor menstrual health — particularly in the past year, with the removal of VAT on sanitary products and the allocation of R157 million in funding. 
However, to really be able to say that poor menstrual health is a thing of the past in South Africa, there is still more work to be done.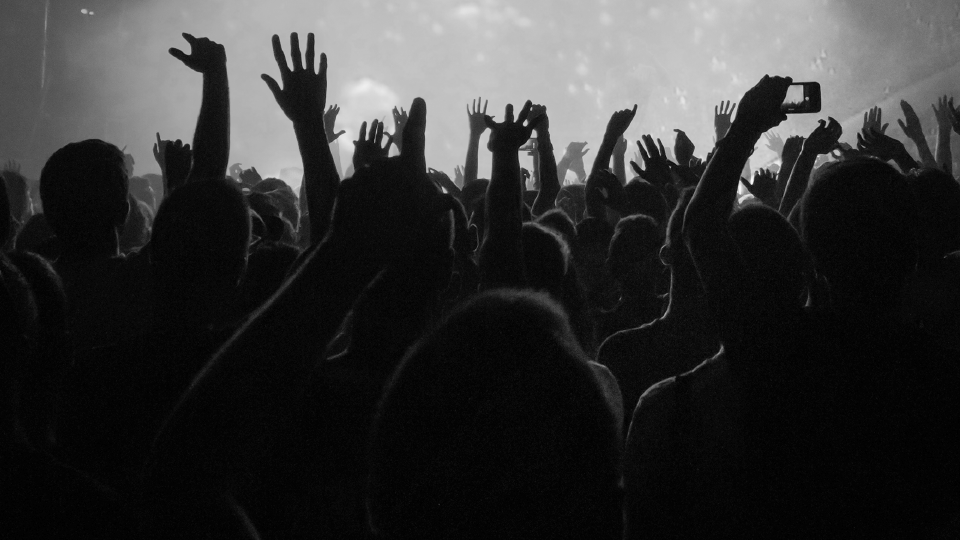 A pupil walks to school in the Limpopo province town of Lebowakgomo, South Africa.
A pupil walks to school in the Limpopo province town of Lebowakgomo, South Africa.
Image: Jerome Delay/AP
Global Citizens had called for the government to make larger funding commitments than those delivered in the 2019 budget. The ask was for R850 million (US$60 million) a year over the next two years — which is essentially what it would cost to see every student at a no-fee school properly resourced in regards to their menstrual health. 
"There are a lot more women and girls who need to be addressed, and I don't think R157 million is enough to fully compensate all those who might be in need of this basic product," says Wedi. "I think more can be done, and more can be allocated." 
As well as more funding, there is still a need for concrete action from the government, as well as clarification about how menstrual health education — a much-needed element of the solution to poor menstrual health — will be funded by the R157 million, and how that education would be rolled out across the country.
"On top of making sure the R157 million is unlocked and disbursed on time for its intended purpose, and pushing for menstrual health education to be provided in schools to girls and boys, we have to keep advocating for safe, dignified, and private toilets that come with clean water, handwashing facilities, and waste management in schools," says Fried.
Nevertheless, Wedi says, the activists, campaigners, organisations, and advocates, as well as the dedicated Global Citizens who have been so instrumental in the campaigning efforts so far, have already achieved something amazing. 
"We've never seen government allocate this kind of money towards this issue before," she says. "It's incredible, it's wonderful. South Africa has an incredible history of people coming together and using their collective voices to get things done." 
It's this history of citizen action and impact that inspires Wedi to continue with the campaigning. 
"I think it is going to be difficult, but it will be worthwhile," she adds. "And we shouldn't stop calling on government and holding them to account." 
And for Fried, the results that the campaigning efforts of so many people have achieved so far are serving to remind her that change really is possible. 
"It makes me feel like the doors are open to not only expand the MHM policy in South Africa to ensure it includes menstrual health education and proper bathrooms in schools," she says, "but that other countries can follow South Africa's leadership and put this issue on the map."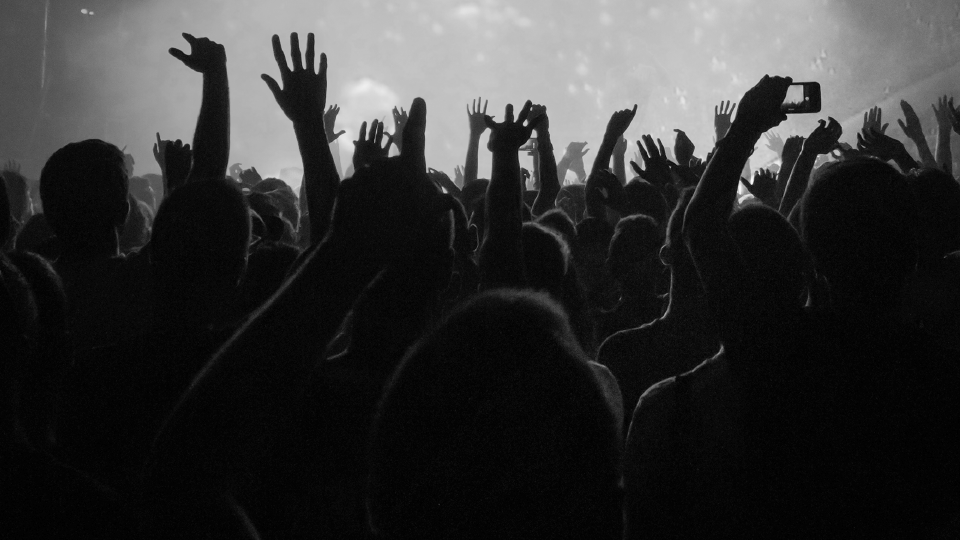 Image: Courtesy of Days for Girls