Why Global Citizens Should Care
Right now all eyes are on the need to put an end to COVID-19, but the experience can also teach us a lot when it comes to reducing the chances of something like this happening again. The United Nations' Global Goal 3 promotes good health and wellbeing for all, and is a crucial goal to work towards if we want to be more prepared in the face of future outbreaks. Join us to take action against coronavirus, and to help strengthen global health systems, here.
As the COVID-19 pandemic shows, diseases unknown to science and human immune systems can develop and spread quickly in our highly connected world. 
While it may not be possible to mitigate every risk, there are certainly ways that countries can work together to fortify health systems and reduce the chances of a pandemic like the coronavirus from happening again. 
Strong, well-funded health systems, supported by immunization programs and robust early warning systems that alert us to new diseases, are all factors in reducing risk. Having these elements in place is known as "epidemic preparedness" in the global health community. 
Here is a look at some of the ways we can be prepared — and stay prepared — for a potential future pandemic. 
1. Invest in Research and Preparation 
In 2018, the World Health Organization (WHO) identified a list of diseases that it considered priorities for further research, called the R&D Blueprint. One of these diseases was listed only as "Disease X", meaning the WHO was anticipating that a new, unknown illness would surface.
That mysterious yet-to-be-named disease was listed in order to demonstrate that there would likely be diseases in future that research organizations ought to be prepared for as best as possible, without knowing exactly what it might be.
"'Disease X' represents the knowledge that a serious international epidemic could be caused by a pathogen currently unknown to cause human disease," the WHO report explained at the time. "The R&D Blueprint explicitly seeks to enable early cross-cutting R&D [research and development] preparedness that is also relevant for an unknown 'Disease X.'" 
Global Citizen covered the issue at the time, noting that there were past examples of then-new diseases that humans have had to deal with in the past — from the Spanish Flu in 1918 to Ebola, which first appeared in 1976 before its largest outbreak occurred in West Africa between 2014 and 2016.  
Being alert to the potential for outbreaks means developing surveillance systems for collecting data and forecasting epidemics. The WHO is one organization that already surveilles health data, and scientists all over the world are discussing how data collection and sharing can be done more easily and effectively following COVID-19.
"We need to invest in surveillance programs to learn more about viruses that develop in animals and transmit to humans," Dr. Barbara Rath, a pediatrician and infectious disease specialist, told Global Citizen. "Those surveillance systems have to be global because it can happen anywhere."
Another organization that is poised to help us be better prepared for epidemics, and is currently working on developing a COVID-19 vaccine, is the Coalition for Epidemic Preparedness Innovations (CEPI).
CEPI has leapt into action in the COVID-19 response, signing nine partnerships since January with other organizations and R&D businesses globally to find a vaccine — showing how much can be achieved through collaboration. CEPI is collating and developing knowledge on a number of poorly understood diseases all the time.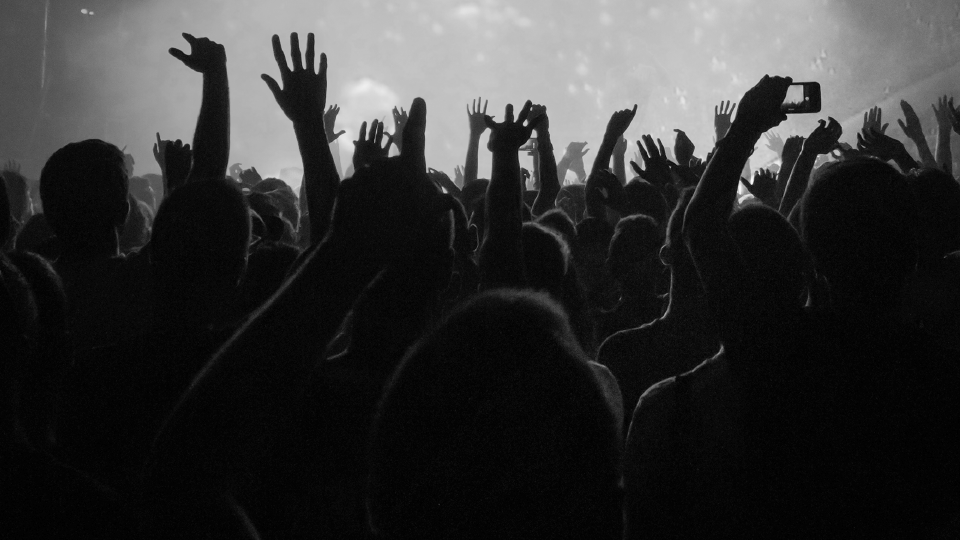 A woman walks through a lightly trafficked Times Square in New York, March 16, 2020.
A woman walks through a lightly trafficked Times Square in New York, March 16, 2020.
Image: Seth Wenig/AP
2. Fund and Continue to Implement Vaccine Programs 
While there may not be a vaccine for COVID-19 yet, large-scale vaccination programs are generally very effective at minimizing the rates of disease, while ensuring that health systems don't become overwhelmed with patients suffering from preventable diseases. 
In the context of emerging epidemics, that is very helpful, as it means focus can remain on understanding and containing new diseases.
The fact that polio has now been 99% eradicated is a clear example of the impact vaccinations can have in controlling the spread of disease.  
"Vaccines are one of the most cost-effective health interventions ever developed, any way you look at it, from either an economic or humanitarian viewpoint," Oliver Rosenbauer, a communications officer for the Global Polio Eradication Initiative (GPEI), told Global Citizen.
"Large-scale administration of polio vaccines … has reduced the incidence of this disease from more than 350,000 all over the world when this program launched in 1985, to just under 200 wild polio cases from just two countries last year," he added. 
The effort against polio is also a great example of how strengthening a response in one area can strengthen health systems in a wider context too. 
People working with GPEI on eradicating polio globally were able to play a key role in tackling the massive Ebola outbreak when it hit West Africa in 2014.
For example, officers from Nigeria's national polio Emergency Operations Center (EOC) were able to organize and lead the Ebola EOC created in response to the outbreak. Meanwhile, methods from polio eradication efforts were also replicated to help contain the Ebola outbreak — including case surveillance and investigation, which was mostly performed by polio surveillance personnel, according to GPEI.
Systems put in place to access and support the hardest-to-reach communities in tackling polio were also in turn used to tackle Ebola — for example, by working with key community leaders to reach communities to dispel myths around Ebola. 
Gavi, the Vaccine Alliance — a public-private global health partnership — also has a vital role to play in strengthening health systems in low-income countries and delivering vaccines around the world. This all contributes to being in a stronger position should an outbreak of new or resurgent disease occur.
Gavi has immunized 760 million children around the world since it launched in 2000, preventing more than 13 million deaths, as well as building supply chains and developing our understanding on how to contain outbreaks.
With more funds it could do even more, however, with the alliance planning to vaccinate 1.1 billion children by the end of 2025.
During the COVID-19 pandemic, it has diverted funds to help many of the countries it supports respond to coronavirus, with grants that can only be spent on health infrastructure.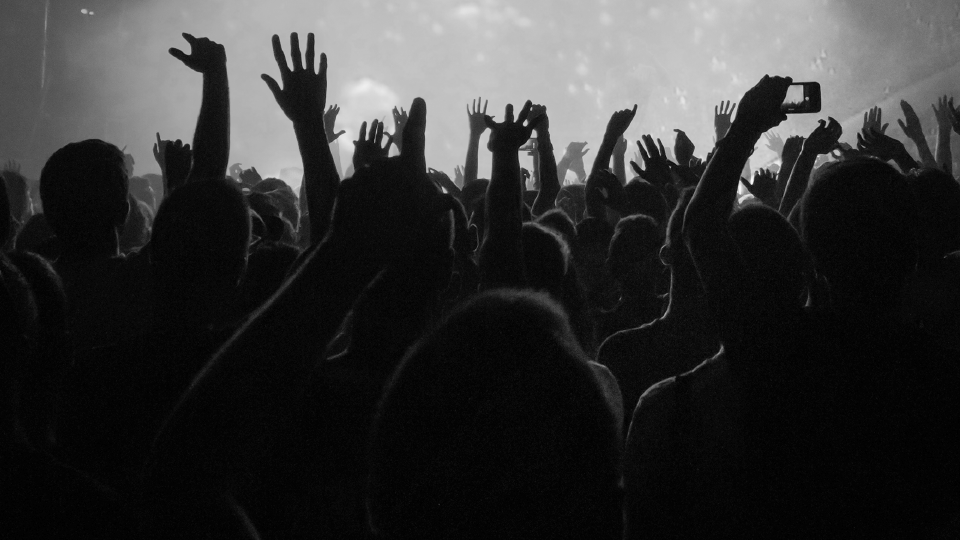 Health workers react as people applaud from their houses in support of the medical staff that are working in COVID-19 outbreak in Barcelona, Spain, March 16, 2020.
Health workers react as people applaud from their houses in support of the medical staff that are working in COVID-19 outbreak in Barcelona, Spain, March 16, 2020.
Image: Joan Mateu/AP
3. Strengthen Health Systems — and Show Solidarity During Outbreaks  
We are only as strong as our weakest health system, and so ensuring that every health system around the world has the equipment and trained staff needed to provide quality care is crucial.
Rath further notes that it is absolutely vital that countries show solidarity with one another for everyone's benefit.
"National egotisms don't work," she said. "It's disappointing to see a lot of countries comparing themselves to each other, because often how or why an infection has spread more in one place, rather than another, is down to so many different factors, some are just coincidence."
"There are also massive regional differences within countries that stop those comparisons being useful," she continued. "In Italy, there have been massive regional differences, for example."
In addition, Rath says that the current pandemic has shown us where the gaps in supply chains are, and where the inequalities are in terms of accessing care. 
"My hope is that we will learn the necessary lessons from this one, so that if something even worse comes along we can fall back into some automatic responses," she said.
That's why global organizations like the WHO, and fundraising initiatives such as the COVID-19 Solidarity Response Fund — which is helping countries respond to the pandemic — are both so vital in ensuring we're all safer in future. 
"But what both polio and the COVID-19 pandemic show is the danger of rapid spread of infectious diseases, and the best thing countries can do to minimize risk and consequences associated with infectious diseases is to have strong health systems, across all levels," Rosenbauer explained.
"To be able to rapidly detect a threat, to be able to rapidly respond to it, to be able to effectively treat those affected by a disease in the best possible manner given available tools," he added. "Really it all points to the need for strong health systems."