Why Global Citizens Should Care: 
Voter participation is key to maintaining healthy democracies. The United Nations calls on countries to ensure free and fair elections so that the will of the people can be expressed. Join Global Citizen and HeadCount and take action here.
---
Jam bands have contributed a lot to United States culture: psychedelic t-shirts, adventurous guitar solos, a vibrant community — and a strengthened democracy.
Over the past two decades, more than 700,000 people have registered to vote through HeadCount, a non-partisan, volunteer-driven voter participation nonprofit that traces its roots to jam bands like Phish, the Grateful Dead, and the Disco Biscuits.
Take Action: Check Your Voter Registration Status With 'Just Vote' Here
In 2003, Andy Bernstein, the founder of HeadCount, was an author of a series of books about Phish when he felt a growing sense of unease about the state of democracy in the US.
Voter turnout had remained low in the previous presidential election. Bernstein believed that many of the resulting policy decisions, especially the wars in Afghanistan and Iraq, represented a disconnect between the government and the general public that could be attributed to a lack of voter participation at the local, state, and federal levels.
The hippie scene that attended jam band shows seemed to reflect this disconnect. 
"Every day [in 2003] we were exposed to how the future of the world changed in 2000 based on a very small number of voters in Florida," Bernstein told Global Citizen. "Hunter S. Thompson was quoted as saying, 'If every Dead Head [Grateful Dead fan] in Florida voted, the world would be a different place.
"There's a sort of psychological archetype of a person [who goes to jam band shows] who's very political and principled and passionate but might not see the American system as the route toward the change they want to see in the world," he added.
If this and other cohorts began to vote in greater numbers, then perhaps democracy would be more representative of the country, Bernstein thought.
Although he and his friends had no experience registering people to vote, they knew a lot about putting on and organizing concerts.
Why not register people to vote at concerts?
The idea resonated with major artists including the Dead, Phish, and Dave Matthews Band. Soon, the volunteers at HeadCount began touring the country, signing people up to vote, one by one.
Since then, the organization has received funding from artists, companies, and philanthropic foundations to expand its mission to include community engagement, field organizing, and voting rights consulting.
On the HeadCount website, people can find out where, when, and how to vote, and what will be on their ballot. Prospective voters can also find volunteering opportunities.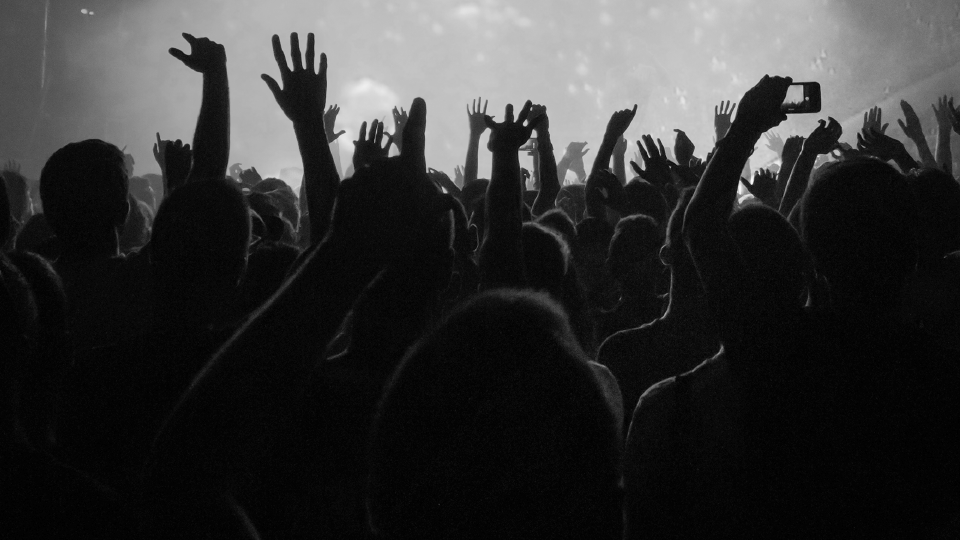 Over the years, registering citizens to vote has become easier as mobile technology and improved registration forms became available. But even as the methods have changed, the process of registering people to vote is still fundamentally the same, Bernstein said.
"I'm a big believer in people," Bernstein said. "Because a great volunteer over the course of their lifetime might register a thousand voters."
HeadCount remains grassroots at its core. Many full-time staff members started out as volunteers. 
"Right now we're a staff of 20," Bernstein said. "Because we're scrappy and grassroots and like family, it's getting to be a really big dinner table."
The team has expanded its scope beyond jam bands in the past decade.
HeadCount has toured with an eclectic array of artists including Mitski, Jorja Smith, Yaeji, the Avett Brothers, and YG. Just in the last year, the team toured with Ariana Grande and Billie Eilish, as well as old friends like Dead & Company (members of The Grateful Dead with John Mayer).
In addition to registering people to vote, HeadCount focuses on voter participation. 
"For us, the throughline is participation," Bernstein said. "Voter registration is a means to an end. The end is people participating in every aspect of their lives. 
"Once someone votes, we want them speaking out to their elected officials, getting involved in their communities, being informed, and driving well-informed conversations with their friends," he said.
The power of music and democracy are coming together. Check out this little video featuring music from HeadCount's co-founder @Marc_Brownstein + @StarKitchenBand and many of our volunteers. Then visit https://t.co/UZn3ZeGFFJ to register, volunteer or get voting info. pic.twitter.com/4x5vb3N9WR

— HeadCount (@HeadCountOrg) September 2, 2020
HeadCount has had to change its approach amid the COVID-19 pandemic. With concerts canceled and tours postponed, voter registration drives can only really take place online. 
But being a nimble organization, the team has breezily pivoted. They've linked up with famous YouTubers to incentivize fans to check their voter registration status and have recently joined forces with Global Citizen. 
In the weeks ahead, Global Citizen and HeadCount will work to engage 1 million young voters to boost voter turnout and civic participation.
"We believe very much in the same methodology as Global Citizen," Bernstein said. "Having people speak out to elected officials, and it being the voice of citizens that drives change. That's civic engagement in its fullest form."
---