Canada is in mourning after learning that The Tragically Hip's Gord Downie, who defined what it means to be a Canadian in many aspects of his life, passed away last night at age 53. He had been diagnosed with glioblastoma, an incurable form of brain cancer, in December 2015.
The country as a whole seemed to react as one when Canadians learned of Downie's illness in May of last year.
Whether you were a fan or not, you knew The Hip, and you respected Gord Downie. You'd find yourself singing along to a Hip song without realizing it, likely after someone requested "Bobcaygeon" on the radio at the cottage during the summer. That was Downie's great Canadian charm — he managed to bring together fans who normally listened to completely different kinds of music. And he did it using the most Canadian lyrics possible.
Take Action: Pledge to Take 3 For the Sea
Canadians will not remember that Downie spent his last years diagnosed with brain cancer. They will remember a spastic, energetic and entrancing musician who wore flashy outfits during his final tour, complete only with socks wrapped around his neck to keep his iconic vocal cords warm. They will remember that he kissed on the lips. They will remember an emblematic musician who loved Canada, but who was not afraid to speak of its issues. They will remember a man who called out to the prime minister to protect Indigenous people. They will remember song references to Canadian towns, hockey and CBC.
They will remember a man that embodied what it means to be Canadian and who accomplished many things that made him a true Global Citizen of Canada.
1. His diagnosis led to The Gord Downie Fund for Brain Cancer Research.
The Tragically Hip partnered with Sunnybrook Hospital in Toronto in 2016 to raise funds for brain cancer research. The Gord Downie Fund for Brain Cancer Research was created to support research into new drugs, techniques, and treatments to fight incurable brain cancers. Donations from fans poured in.
By Aug. 22, 2016, a mere two days after their final concert in Kingston, The Gord Downie Fund for Brain Cancer Research had raised $265,000.
By Sept. 2016, the Sunnybrook Foundation said that donations had totalled almost $800,000.
The hospital has continued to receive donations since then, including $73,383,98 raised by The Kingston Frontenacs in February and a $40,000 donation that came from the Allan Slaight Humanitarian Spirit Award, won by Canadian band Rush.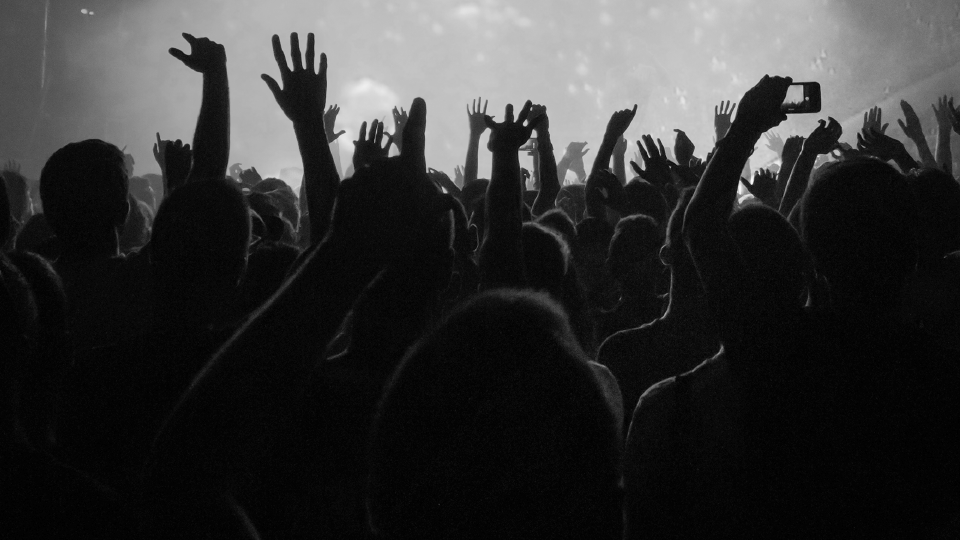 Image: flickr/The Tragically Hip
2. He was a board member for Lake Ontario Waterkeeper and he used renewable energy.
Lake Ontario Waterkeeper is a charity that works to protect Lake Ontario and the Great Lakes. "They're just trying to remind people there are laws on the books that are perfectly good and that say that if you pollute that you have to clean it up," Downie said in an interview in May 2013.
He was also an early user of renewable energy in his Toronto home through the company Bullfrog Power.
3. He used his final stage moments to call for action on Indigenous issues.
At the Hip's final show in Kingston, the band played for almost three hours. There were 6,700 people at the K-Rock Centre, including Prime Minister Justin Trudeau. Another 11.7 million tuned in to CBC's broadcast of the concert, online, on the radio or on television, and public showings were held across the country.
It was then that Downie chose to speak directly to Trudeau, asking him to address Canada's mistreatment of Indigenous people and calling on the audience to hold Trudeau to his commitments.
"We are less as a country without Gord Downie in it," said a visibly emotional @JustinTrudeau today https://t.co/Tuxg7KJiyUpic.twitter.com/b1zz467H5d

— CBC Politics (@CBCPolitics) October 18, 2017
4. He started the Gord Downie and Chanie Wenjack Fund.
Downie released his multimedia project 'Secret Path' last year to tell the story of 12-year-old Chanie Wenjack, a child who died of exposure and hunger in 1966 after he ran away from the Cecilia Jeffrey Indian Residential School in Kenora, Ont.
"Chanie haunts me. His story is Canada's story," Downie told CBC in 2016. "We are not the country we thought we were. History will be re-written. We are all accountable."
Downie spent his last months campaigning on the need for reconciliation efforts in Canada. He and his brother Mike created the Gord Downie and Chanie Wenjack Fund with the Wenjack family. The fund's intention is to focus on education to support healing and recovering, and especially to help improve relationships with Indigenous people.
5. He told Canadian stories that impacted people.
It's not just that Downie sang about places we knew like Toronto or the Rideau Canal. It's that he took his time in the spotlight to tell stories about real people. The Hip's song "Wheat Kings" tells the story of the wrongful conviction of David Mulgaard, while "Now the Struggle Has a Name" is about Canada's mistreatment of its Indigenous populations.
He was an impressive musician and a good person who sought to bring justice to those in need.
"Gord knew this day was coming – his response was to spend this precious time as he always had – making music, making memories and expressing deep gratitude to his family and friends for a life well lived, often sealing it with a kiss… on the lips," the Hip's statement reads.
Gord Downie will be missed, but not forgotten.
Global Citizen campaigns on issues as they relate to the environment, citizenship and health, just like Gord Downie did. You can take action here.