---
Why Global Citizens Should Care
Global Citizen Rewards is our way of thanking our community for taking action to help solve the world's biggest challenges. We reward our community with the chance to win tickets to concerts and sporting events, gift cards, subscriptions, merchandise, VIP experiences, and more — all for taking action to end extreme poverty. You can learn more about Global Citizen Rewards here, and continue taking action here.
---
Global Citizen Rewards helps Global Citizens everywhere win cool prizes and experiences for taking action to end extreme poverty — signing petitions, tweeting world leaders, or taking quizzes about important topics. This month, we're excited to announce even more rewards you can win online.
Once you join Global Citizen, you can take action on our platform or our app. Every time you do, you're helping to solve big challenges around the world — like access to clean water and education, equality for girls and women, and more.
When you take action, you also earn points. You can use these points to enter drawings for rewards, such as tickets to concerts or sporting events, gift cards, subscriptions, merchandise, and more. When you create a profile and take an action, you earn Silver status. When you take a new action, you level up to Gold status immediately, where you get access to all rewards and some added perks. You can learn even more about the program — and how to maintain that fancy Gold status — here.
To celebrate the start of May, we've rounded up 26 amazing rewards Global Citizens can win by taking action this month.
Global Rewards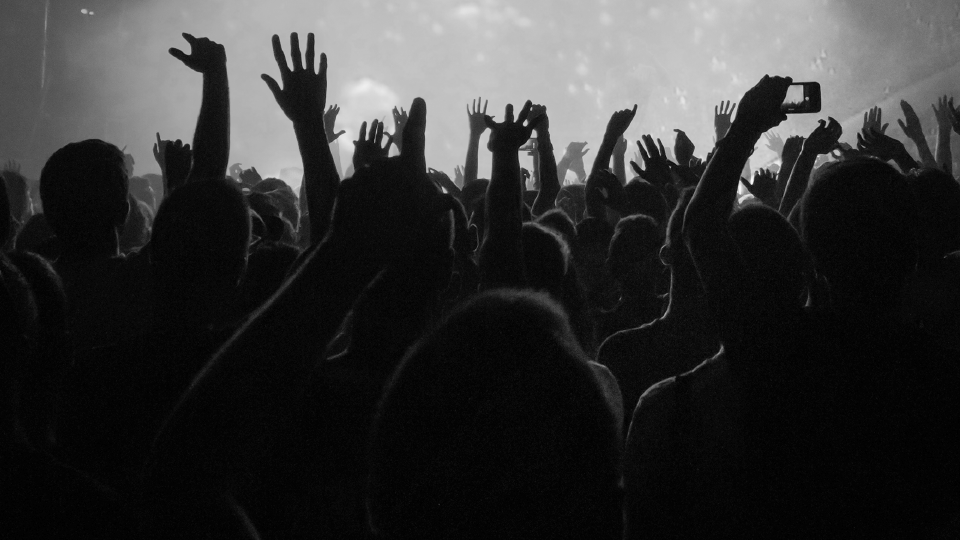 1. Hard Rock: John Lennon "Imagine There's No Hunger" Tee
To celebrate the 50th anniversary of John Lennon's iconic song "Imagine," Hard Rock International is introducing its 37th Signature Series — the John Lennon "Imagine There's No Hunger" Collection. The t-shirt features an iconic photograph of Lennon, using artistic brush strokes set against a backdrop of the legendary "Imagine" lyrics.
Hard Rock International has partnered with global non-profit WhyHunger and activist-artist Yoko Ono Lennon to donate 30% of all proceeds (with a minimum guarantee of $450,000) toward their shared mission to end hunger and poverty worldwide. Together, they have already raised more than $6.8 million to help communities in 31 countries grow nutritious food to provide 9.8 million meals to 120,600 children and their families.
Enter for this reward here.
2. Global Citizen Book Club: Soul City Virtual Author Discussion
Join Global Citizen's Book Club! Read along with us, discuss themes together, and join our virtual discussion with the author each month. May's selection is Soul City: Race, Equality, and the Lost Dream of an American Utopia, a nonfiction book by Thomas Healy and a New York Times Book Review Editors' Choice.
Soul City tells the story of Floyd McKissick, a civil rights leader who, in the late 1960s and early '70s, tried to build a new community in North Carolina where Black people could thrive and live free from prejudice. Healy resurrects this largely overlooked chapter of history, revisiting the saga of race, capitalism, and the struggle for equality.
Due to specific legal requirements for competitions in Australian Capital Territories (ACT) and New South Wales (NSW), residents of these territories are not eligible to enter.
Enter for this reward here.
3. Duolingo Plus: 3-Month Subscription  
Duolingo's ultimate goal is to give everyone access to a private tutor experience through technology. The company offers free language education used by everyone from billionaires and movie stars to public school students in developing countries.
This month, Global Citizen and Duolingo are teaming up to offer Global Citizens a three-month subscription to Duolingo Plus, which offers perks like unlimited guesses, fun quizzes to track mistakes and progress, offline mode, and no ads.
Enter for this reward here.
4. XTRA Training: Fitness Class Package 
XTRA is a fitness platform for online live personal training classes, featuring one-on-one sessions with dietitians and coaches. Its innovative video technology includes artificial intelligence, which tracks your intensity through facial recognition and posture, to make sure you have the most effective workout.
Take action to earn a four class-pass to XTRA Training Live. You'll get access to four live digital training sessions with top-notch trainers, available in more than 10 languages.
Enter for this reward here.
5. SnackMagic: Snack Box 
SnackMagic was founded in 2020 as a direct result of the COVID-19 pandemic, pivoting from an office lunch delivery business to a company that has shipped millions of snacks worldwide to help employees working from home feel connected through the "universal language of snacks."
The company has teamed up with Global Citizen to give you a chance to win an international snack stash of delicious goodies. Curate your very own snack stash with 25 international snacks and enjoy the flavors of the world from the comfort of your home. This isn't your typical, boring "snack box."
Enter for this reward here.
6. #TOGETHERBAND: Goal 03 Mini Band
#TOGETHERBAND strives to engage the world in the 17 UN Global Goals through creativity and culture.
This reward is for the mini version of the Goal 03 #TOGETHERBAND (one band per pack), so you can show your support for healthy lives and promoting well-being for all at all ages (Goal 03).
The clasp is made from Humanium Metal, repurposed from decommissioned seized illegal firearms in Central America. Its production helps to end armed violence and rebuild conflict-torn societies. The rope is 100% Parley Ocean Plastic®️ created from upcycled plastic waste intercepted by Parley from remote islands, shorelines, waters, and in coastal communities. The band was assembled by Nepalese artisans, supporting the local community and economy.
Enter for this reward here.
North America Rewards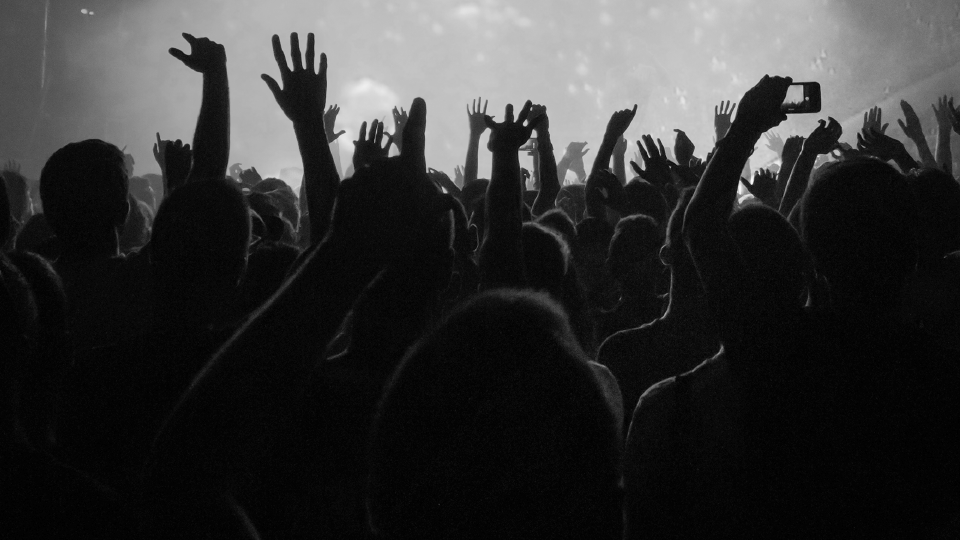 7. Rare Beauty by Selena Gomez: $25 Gift Card
Rare Beauty is a beauty brand created by multi-platinum recording artist, actress, and producer Selena Gomez (who's also the host of VAX LIVE: The Concert to Reunite the World), dedicated to breaking down unrealistic standards of perfection. ​
Rare Beauty donates 1% of sales directly to Gomez's organization Rare Impact Fund, which aims to increase access for mental health services in educational settings and help reduce the stigma associated with mental health.
Enter for this reward here.
8. Draw 2: 1 Year Subscription to Topic
Just when you thought you'd streamed it all, Topic brings you exclusive TV series and award-winning movies from more than 40 countries.
Topic believes that the first step to creating global change is by seeing and getting to know the world around you. Whether it's a Nordic Noir crime thriller, an eye-opening documentary on modern Venezuela, or an ethereal journey through Southern China, Topic is here to expand your view of the world.
If you want to discover new and unforgettable shows and movies you can't find anywhere else, take action to enter for a chance to win a one-year subscription to Topic.
Enter for this reward here. 
United States Rewards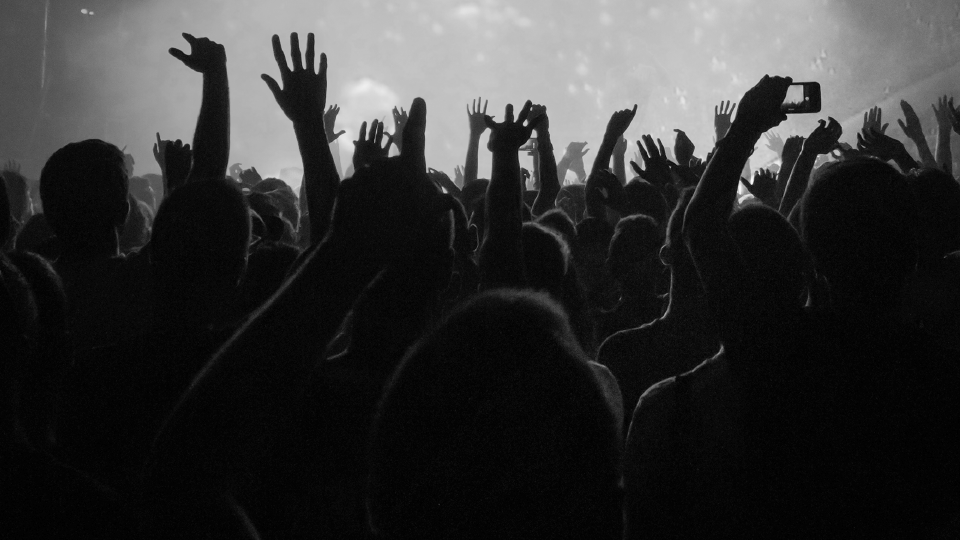 9. Social Goods: $85 Gift Card
Sisters Lisa and Kate Sokolov launched Social Goods in 2019 to allow conscious consumers to support the non-profit organizations and social causes they care about with their purchases. They hope Social Goods serves as an entry point for their customers, a way to discover nonprofits working on the causes that matter most to them. Every item on the site includes a non-profit donation and the opportunity to connect directly with the organization. Since launch, the company's sales have supported more than 50 nonprofits.
Enter for an $85 gift card to Social Goods here.
10. IT'SUGAR: Exclusive Gift Basket
IT'SUGAR is a trendy candy store founded in 2006 to provide a humorous escape from everyday life. But IT'SUGAR is more than candy — it's an experience. And that's exactly what you'll get with this prize pack of IT'SUGAR exclusive merch.
Contents include: Cotton Candy, SPK mug, Gummy Bears Cereal Box, Sour Worms Cereal Box, Marshmallow Mania, Sour Power Quattro, Blue Gumball Machine/Bank, Classic Gumballs, 15" Candy necklace, SPK Favorites Box, Nerds Favorites Box, Jawbreaker on a stick, All Pink Starburst, 5" Classic Lollipop, 5" Marshmallow Pop, 3-pack of Swizzle Sticks, Sugar Swigs, Gummy Burger, Sugar Survival Kit, 1.75lb Gummy Bear, and an Oreo-Scented Candle.
Enter for this reward here.
11. SOKO: $75 Gift Card
SOKO is a women-led, people-first ethical jewelry brand and manufacturing platform built to connect artisans in Kenya with the global marketplace.
SOKO works toward reducing inequality and poverty through the creation of high-quality jobs with dignity and purpose. By shopping with SOKO, you're helping to bridge economic, cultural, and geographic divides, creating a more sustainable future for communities worldwide.
Enter here to win a $75 digital gift card to use on shopsoko.com.
12. Chameleon Cold Brew: Curated Gift Box
Chameleon Cold Brew makes organic, consciously crafted cold-brew. Beyond ethically sourcing specialty-grade coffee beans, the company embraces its responsibility to protect the places and people that grow our coffee and the planet we call home.
Chameleon also takes a strong stand on gender equality, working on women-centered projects around the world, including co-funding the organic certification fees for two women-led co-ops in Myanmar that are passionate about growing organic coffee.
Global Citizen and Chameleon Cold-Brew have teamed up to offer you a one-of-a-kind coffee lovers' gift box curated for the theme of the month.
Enter for this reward here.
13. The FRIENDS™ Experience
The FRIENDS™ Experience is the ultimate experience for Friends fans, with iconic props and recreated scenes from the hit show. Explore Joey and Chandler's apartment, sit in Monica and Rachel's kitchen — you'll even get to poke Ugly Naked Guy. I KNOW!
The FRIENDS™ Experience is committed to uplifting and investing in youth by supporting education, arts, and health care in underserved communities, partnering with Children's Aid, an organization that provides tools and resources to children and families in underserved New York City neighborhoods.
Standards are in place that will keep you, your friends and family, and staff safe and worry-free — "dedicated to keeping the experience not only clean, but 'Monica Clean!'"
Tickets are valid for any date and time that is available until May 31, 2021. Enter for this reward here.
14. Plant a Tree With P&G and the Arbor Day Foundation
Over the past five years, P&G and Global Citizen have worked together to raise awareness, engage people to take action, and drive meaningful change addressing critical issues like clean water, environmental sustainability, disaster relief, racial equality and inclusion, and gender equality.
P&G Good Everyday, P&G's consumer action and rewards platform, is proud to align with Global Citizen on a shared mission to build a network of engaged, action-taking individuals.
Through this reward, Global Citizen will help you take that commitment one step further by donating a tree on your behalf, in partnership with P&G and the Arbor Day Foundation. Together we can help curb the carbon footprint — at home and in our forests.
Enter for this reward here.
15. A Meal From Too Good To Go
Too Good to Go is an app that connects restaurants, bakeries, cafes, and markets to neighborhood residents to reduce food waste. It also offers customers the chance to pick up meals for a third of the normal price at the end of the day when shops have surplus food that would otherwise be tossed, presenting a win-win situation for most people. 
The app also provides individuals and shops the opportunity to fight climate change with each saved meal, as food that ends up in the landfills generates methane, a greenhouse gas that can be up to 86 times more powerful than carbon dioxide.
Join Too Good To Go in the fight against food waste by entering to win a free meal on the app that would have otherwise gone to waste in your own community.
Enter for this reward here.
United Kingdom Rewards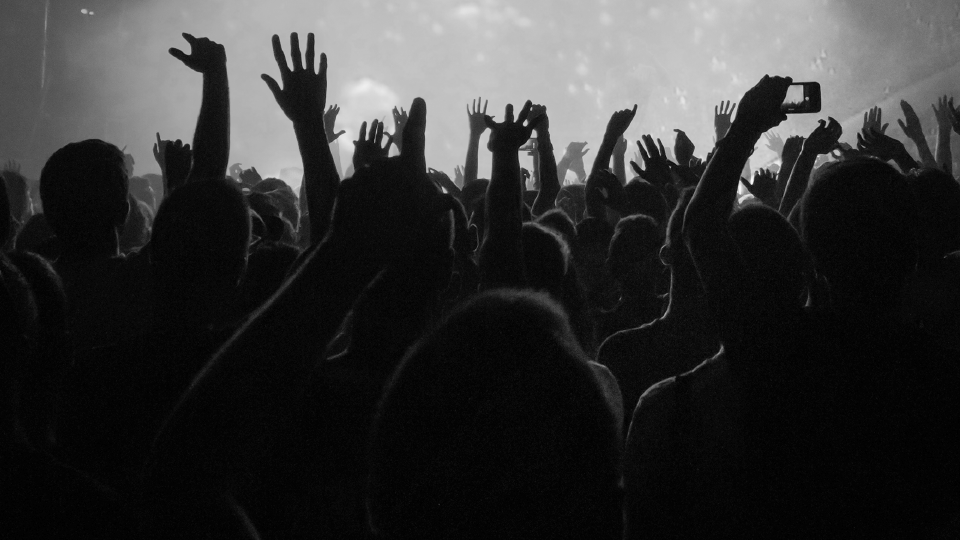 16. Tony's Chocolonely: 6 Chocolate Bars of Your Choice 
At Tony's Chocolonely, chocolate makers are on a serious mission to end slavery in the chocolate industry. With incredibly tasty chocolate, Tony's leads by example to show the world that chocolate can be made differently: in taste, packaging, and the way you do business with cocoa farmers. Their vision is 100% slave-free chocolate worldwide.
Take action for your chance to win a choice of six 180g bars of delicious Tony's Chocolonely!
Enter for this reward here.
17. Love Struck: Smoothie Bundle
Love Struck started off selling smoothies at London's food mecca Borough Market. The company makes delicious smoothies, milkshakes, and soups in frozen mixes that you can whizz up in your blender in an instant.
Plus, sustainability is at the heart of everything Love Struck does — the company's B corp-certified, balancing purpose and profit to have a positive impact in the world.
Take action to win a Love Struck smoothie bundle delivered directly to your door. Each smoothie bundle is packed full of delicious nutrients and worth up to £39.95.
Enter for this reward here.
18. Ocean Bottle: Limited Edition Earth Bottle 
Ocean Bottle keeps cold drinks cold, and hot drinks hot. It's made from double-wall, vacuum-insulated stainless steel and recycled content with an anti-leak, dual-opening lid. What's more, unlike most reusable bottles, Ocean Bottle is 100% dishwasher safe.
Every Ocean Bottle funds the collection of 1,000 plastic bottles in weight. To date, Ocean Bottle has collected 1,384,588 kilograms of ocean-bound plastic, the equivalent to 121,797,000 plastic bottles.
Take action to earn a limited-edition Earth Day bottle by Ocean Bottle.
Enter for this reward here.
19. Kabloom: Bird, Bees & Butterflies Kabloom Seedbom Gift Box 
Kabloom makes fun, innovative, and environmentally friendly products with ecology at their core.
The Birds, Bees & Butterflies Seedbom gift box contains four Kabloom Seedboms — climate-friendly "grenades" filled with an explosive mix of organic, peat-free compost and wildflower seeds to brighten up any space.
Help sustain birds, bees, and butterflies by taking action to earn your Seedboms. Enter for this reward here.
Europe Rewards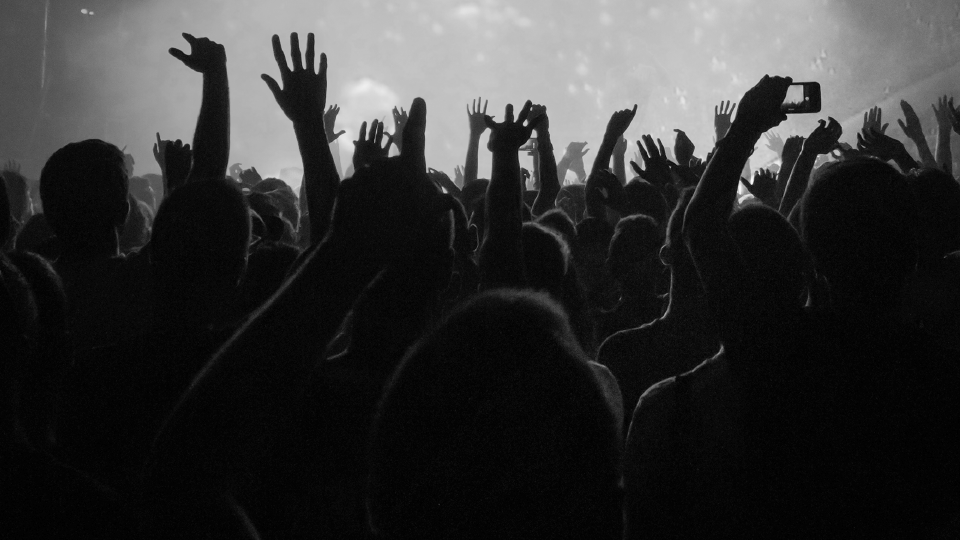 20. Rokit Vintage: £50 Voucher
Rokit Vintage started as a market stall in Camden in 1986. Since then, the company has grown to the UK's leading vintage clothing business.
Shopping vintage is a simple step you can take to live a more sustainable lifestyle. Our friends at Rokit Vintage are offering the chance to win a £50 voucher to use in the online store as a thank you to Global Citizens who take action.
Enter for this reward here.
South Africa Rewards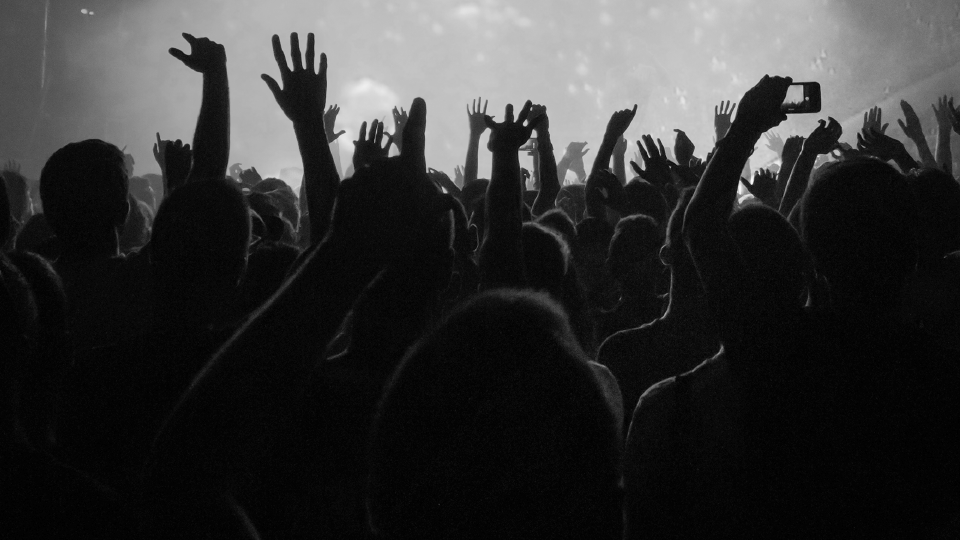 21. Rightland: R500 Voucher
Rightland is a proudly South African online store that features locally manufactured fashion, accessories, and natural skincare products. With its range of carefully curated women's wear, Rightland can upgrade your wardrobe and skincare routine. 
Take action, earn points, and enter to stand a chance to win one of four vouchers valued at R500 each. Enter for this reward here.
22. Skinny Sbu Socks: Merch Pack 
Skinny Sbu Socks is a youth-owned brand that seeks to complement its consumers' hectic lifestyles with its unique range of apparel and accessories that are bound to get you noticed.
Take action, earn points, and enter to stand a chance to win one of 10 Skinny Sbu Socks merchandise packs. Enter for this reward here.
23. SKOON. R250 Skincare Voucher
Secrets that for centuries have been handed down through generations of African tradition. Now revived and refined, to nourish, replenish and bring you the cleanest, kindest beauty on Earth. SKOON. is beauty that gives back. Both ancient and incredibly modern, and boosted by science-led thinking in formulating.
Take action, earn points, and enter to stand a chance to win a R250 skincare voucher to use at SKOON. Enter for this reward here.
Nigeria Rewards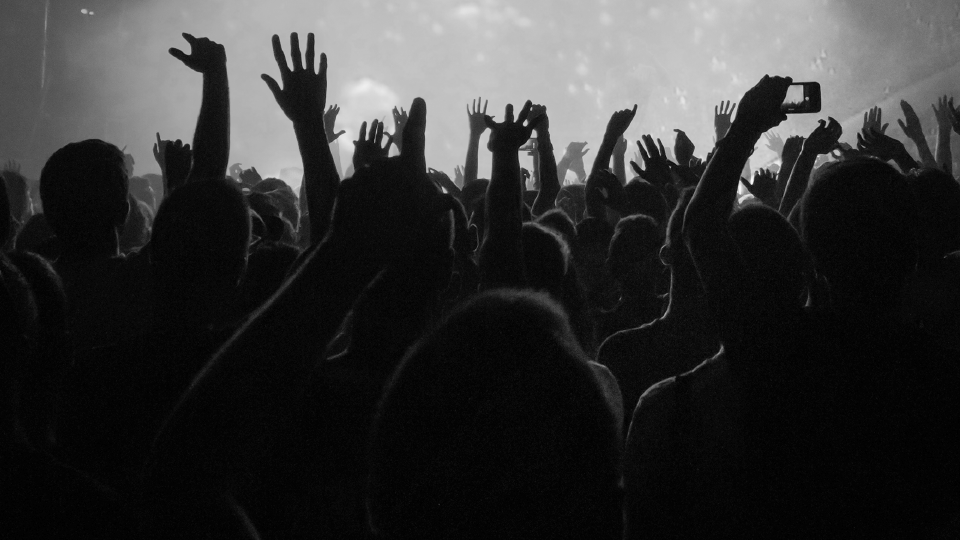 24. BMPro Beauty Experience: 25,000 Naira Voucher
BMPro is a beauty brand offering "unrivaled quality, professionalism, and excellent services." It offers everything from makeup to hair to photoshoots to training. Win vouchers for three amazing beauty packages for taking action to make the world a better place.
The 25,000 naira voucher includes: eyebrow shaping, full-face studio makeup, headgear tying, and one headshot photo.
Enter for this reward here.
25. PayPorte: 15,000 & 25,000 Naira Vouchers
PayPorte is a retail company whose vision and mission is "Clothing Africa in Body, Mind, and Spirit; To Inspire Self-Confidence and Self-Belief." The company believes fashion is not all about what we wear — it's a reflection of who we are.
Win 15,000 or 25,000 Naira worth of gift vouchers with PayPorte to shop for quality and affordable products #JustForYou.
Enter for this reward here.
26. bCODE: 10,000 Naira Voucher
bCODE is an online fashion store that's "all about every aspect of you." The company describes its offerings as "wellness fashion" — breaking barriers to keep you moving. Wellness, fashion, and lifestyle never got more exhilarating!
Take action to win a 10,000 naira online shopping voucher to upgrade your shoe game.
Enter for this reward here.