There's a reason why KC Green's "On Fire" has become the meme of our generation. 
It captures the magnitude of the crises the world faces, the feelings of helplessness when confronted with them, and our unwilling acceptance of the status quo: "This Is Fine".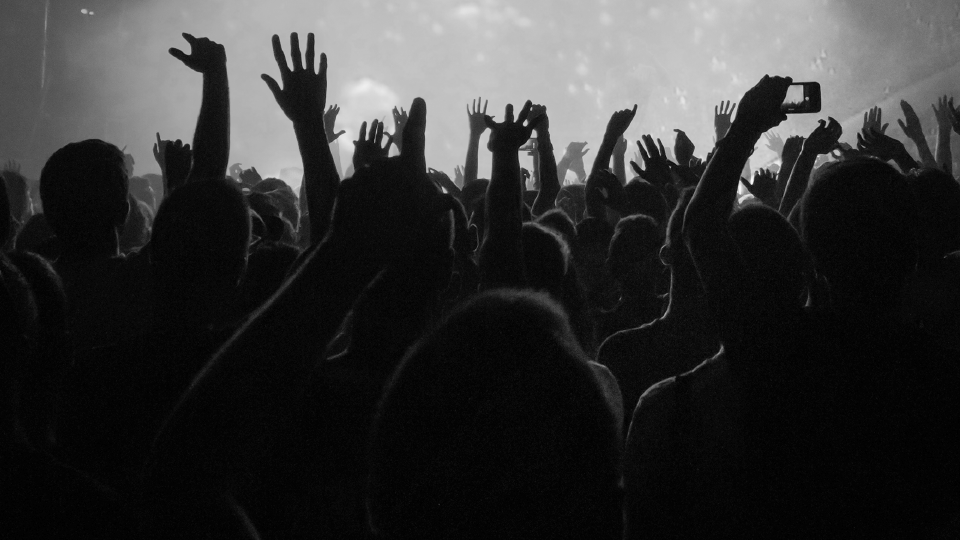 The panel from KC Green's web comic strip "On Fire," became a popular online meme by 2014.


It might not surprise you to hear that the world is in trouble. For the first time in a generation, the number of people living in extreme poverty is rising. Climate change is wreaking havoc on the world's most vulnerable countries and is hitting hardest the people who have contributed the least to causing it. Drought-induced famine is starving parts of Africa. Small island nations are at risk of devastation as ocean levels rise; and those living in the poorest countries are disproportionately affected by health crises and unequal access to education.
That's one of the reasons Rihanna just called on World Bank President Ajay Banga to step up and making financial reform.
Hey @SecYellen & #AjayBanga, will you join @miaamormottley and step up for communities hit hardest by climate emergencies? We need you to make bold commitments to finance & debt reforms. I address climate change w/ @ClaraLionelFdn—now it's your turn. https://t.co/7gBeshKIg7

— Rihanna (@rihanna) June 20, 2023
There is money (a whopping $1 trillion to be precise) that *could* be used to help. But our global financial system is broken, and it's failing those needing it most. While rich countries can easily find trillions to strengthen health systems, fight pandemics, relaunch their economies, and invest in the green energy transition – poor and vulnerable countries can't. 
There is however, that most elusive of things: hope. We know the problem, and we also know how to fix it. 
That's why Global Citizen is launching Power Our Planet, a year-round campaign to ensure that poor and vulnerable countries have a better financial foundation and access to financing solutions so they can more rapidly invest in critical education and health systems, and shift to clean energy. In other words, it's about shaking up the status quo and the systems that simply aren't working for all. 
Together with Global Citizens and global artists, we are calling on world leaders, multilateral development banks, philanthropists, and private sector leaders to reimagine our financial systems to meet the moment, defend the planet, and make sure that no matter where you live, everyone is protected from the worst impacts of climate change and inequality.
How can the people who pull the strings do that? By making ambitious commitments to unlock critical funding, investing in the green transition to keep global warming below 1.5 degrees, and increasing support for the poorest countries to address health inequity, education, and the fight against poverty. 
We'll be bringing the Power Our Planet rallying call to key moments throughout the year including the G7 summit in May, the New Financing Pact Summit in Paris in June, the G20 and UNGA in September, and COP28 in November. 
What Are We Calling For? 
The world is standing at a crossroads; inequality and climate change threaten to undo a generation's progress on putting an end to extreme poverty. 
Informed by the "Bridgetown Initiative" — developed by Prime Minister Mia Mottley of Barbados — we're essentially demanding nothing short of global systemic change to advance the mission to tackle climate change and end extreme poverty. 
It sounds complicated — but it all boils down to three central targets. 
1. Rich countries must keep their promises.
Remember how, more than a decade ago, wealthy nations promised an annual $100 billion in climate finance for vulnerable countries? It's financing that was meant to be delivered every year from 2020 to 2025 — but guess what, it's not yet happened. 
In the words of PinkPantheress and Ice Spice: "the boy's a liar."
We've been keeping the receipts and there's still an outstanding $16 billion in climate funding that was due in 2020. It's time for the world's wealthiest governments to step up and keep those promises. 
And that's not the only broken promise. The countries that make up the G20 have also promised to allocate $100 billion in special loans (known as Special Drawing Rights, or SDRs). These special loans were issued by the International Monetary Fund (IMF) during the pandemic to help lower-income countries cope and invest in health infrastructure and the green energy transition.  
But by some quirk of the global financial system, most of these Special Drawing Rights ended up in the hands of the wealthiest countries. We're calling on those countries to instead reallocate $100 billion in SDRs to the poorest countries who need them most. 
Finally — it's an old call but an important one — we're also calling on governments to keep increasing their overseas aid budgets, to invest in education, health care, food security, and more. 
2. Development banks must reform to free up funding. 
We know that solving the world's biggest challenges isn't going to come cheap. We've already looked at what's needed to deliver on funding that's already been promised. But how do we unlock more? 
Well… we're also calling on the world's development banks — such as the World Bank and the International Monetary Fund (IMF) — to reform their policies to free up even more funding. 
The way these development banks are structured means they're essentially sitting on a rather large wad of money (to the tune of $1 trillion) that, if they reform their policies, *could* be used to do amazing things like tackle climate change and end extreme poverty. 
We're calling on these development banks to make more loans available to countries who need access to funding NOW; reform their processes so they can respond better to the climate crisis; and, amid a spiraling debt crisis that's hitting low-income countries hard, find urgent solutions to the current debt crisis and shake up mechanisms to prevent further debt distress. 
To put it bluntly: It's time to shake up the global financial system. Now. 
3. Big polluters must do their bit to combat climate change.
It's almost unbelievable, but just 20 firms around the world are responsible for a third of all carbon emissions.
This cohort of firms is driving a climate emergency that threatens the future of humanity, and they're continuing to expand their operations despite being aware of the devastating consequences. 
Enough. It's time for the private sector to start pulling their weight in the biggest, most existential fight of all time.  
We're calling on the biggest private sector polluters to commit to going net zero; to create new revenue streams for climate solutions; and for governments to put in place a new global solidarity tax on the biggest carbon emitters, to help fund climate solutions. 
5 Actions You Can Take Right Now to Power Our Planet 
1. Sign Our Petition Calling for Urgent Global Financial Reform
Join the call on world leaders and financial institutions for urgent global financial reform to free up the funds needed to build a sustainable, equitable, and just world that works for all. Sign the petition now. 
2. Tell President Macron It's Time to Power Our Planet 
Tweet President of France Emmanuel Macron to ask him to champion reform of global financial systems and deliver on the promised $100 billion in climate financing for the poorest countries at the Paris Summit this June to make a difference to millions of people. Tweet President Macron now. 
3. Call on World Leaders to End the Climate Finance Delay 
Tell leaders of key high-income countries to deliver on the $100 billion in annual climate support promised to poorer nations — which has yet to be delivered. Tweet world leaders now.
4. Urge World Leaders to Fund a Fairer Future 
Join thousands of Global Citizens in sending a wave of urgent emails to decision-makers demanding the much-needed action to power our planet and construct a sustainable, fair, and equitable world. Send an email to world leaders now.  
5. Call on US Congress to Deliver on Its Promise to Fight Climate Change 
The 2024 budget is the best opportunity for the US to deliver on its promise to help poorer countries fight climate change. We can't let the US abandon global climate action — tweet key Congress representatives to step up for the planet and its people. 
How Else Can I Get Involved?
1. Download the Global Citizen app to take action & more.
As well as taking the actions above, download our newly redesigned Global Citizen app to find the latest ways to take action, connect with like-minded individuals, and stay informed about the latest news and developments in social and environmental justice. 
2. Share what you know.
Knowledge is power. Now you know what the Power Our Planet is all about and what's at stake, take a few minutes to share this article with friends, family, neighbors, colleagues, and get them involved and taking action too! 
3. Spread the word on your socials.
Your voice is a powerful tool — use it. You can follow us on Instagram, TikTok, Twitter, LinkedIn, and Facebook to get the latest about the Power Our Planet campaign — and share the rallying cry with everyone in your network too.