---
Why Global Citizens Should Care
This April 24 to April 30 marks 2019's World Immunization Week. Thanks to global efforts and funding to the Global Polio Eradication Initiative, whose core partners are the WHO, Rotary International, the Centers for Disease Control and Prevention, UNICEF, and the Bill & Melinda Gates Foundation, the world is closer than ever to eradicating this disease once and for all. Join Global Citizen and take action now.
---
When Melissa Corkum graduated university with a bachelor's degree in public relations in 1997, she left Halifax, Nova Scotia, to spend a year backpacking across Europe with her sister.
But their one-year adventure quickly turned into two, and led Corkum from Europe to East and Southern Africa, finally landing her in Australia, where she lived for three years. It was there that she would casually apply for a job with the World Health Organization (WHO), based in Geneva, Switzerland.
She may not have known it then, but that very first job would be the start of a remarkable career in polio work that would take her to the other side of the the world and back again.
Take Action: Where You Live Shouldn't Decide Whether You Live. Demand World Leaders Invest in Vaccines
In 2002, Corkum moved from Melbourne to Geneva to start work as a communications specialist for the WHO, focusing on media and external communications around polio.
"And that's kind of where it all started," Corkum, now 46, told Global Citizen.
Then, in 2004, Corkum went on a mission trip to Nigeria, at a time when the country's polio efforts were struggling. There were communication issues with the vaccination campaigns, with a lot of misinformation being spread.
"There were a lot of suspensions around polio vaccination … particularly in northern Nigeria," she said.
That first trip was meant to last four days — but Corkum stayed for several months.
"For me, my motto is, 'Do what it takes to get the job done,' and [if] that's what needs to happen, then you stay … That's kind of how you need to work if you're working in polio," she said.
Corkum ended up moving to Nigeria shortly after her first trip there, and worked on broader communications work with the WHO for two years, taking in the amazing effort that goes into polio vaccine campaigns.
"Until you see it for yourself, it's very difficult to fathom," she said. "At the beginning, that was a taste for me that I really wanted to be at a country level."
She was, and still is, very impressed by the dedication of health workers on the ground who deliver the vaccine house to house.
Following her time in Nigeria, Corkum moved on to work with UNICEF in Pakistan in 2006. She worked on UNICEF's social mobilization efforts and community engagement work for four years.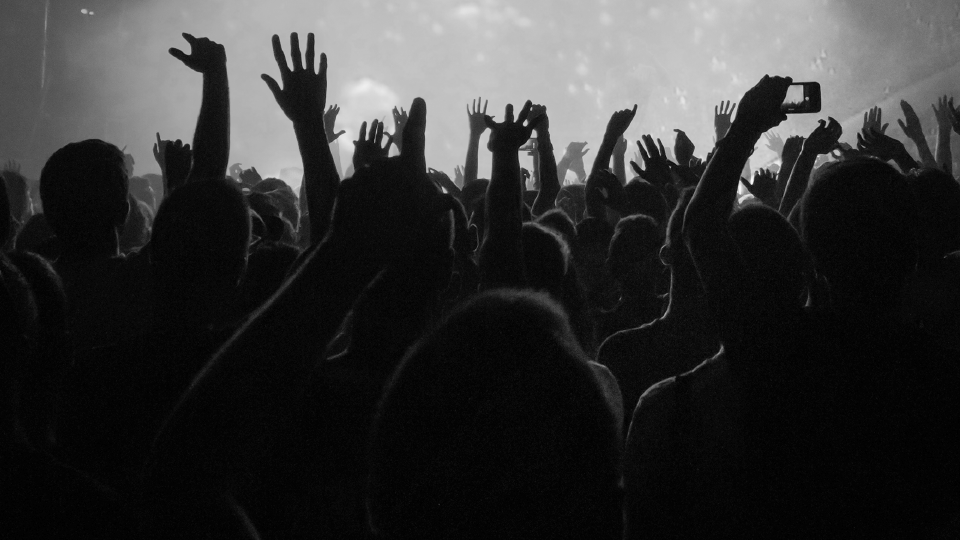 Image: Provided by Melissa Corkum
Pakistan, Nigeria, and Afghanistan are the three remaining countries where polio persists. Global polio eradication efforts have led to great strides in its elimination, with only 33 reported cases of wild poliovirus reported in 2018.
In 2010, Corkum moved to Nairobi, Kenya, to coordinate some of the communications work in at-risk countries across eastern and southern Africa for UNICEF, before moving back to Nigeria in 2012, where she worked as a team leader until 2016.
Then, in 2016, she moved to Afghanistan, where she worked as a team leader on UNICEF's polio efforts.
Now, Corkum has returned to Geneva to work as the senior outbreak manager for UNICEF, working very closely with the WHO.
Having worked in all three polio-endemic countries, Corkum has witnessed the complexity of vaccine efforts firsthand, and she continues to be motivated by them every day.
Polio is 99.9% eradicated, but continued commitments and funding toward its eradication initiatives are essential. Vaccination campaigns around the world are what keep the world from seeing a resurgence of this deadly disease, and women are at the forefront of these campaigns.
"The best entry point is women. They're the door openers," Corkum said. "When you're actually going out into the communities … with the health workers that go house to house, the heroism that it takes to deliver vaccines … is incredible."
Every part of these campaigns is important, from communications to logistics to financing to delivery, and women play such important roles in various ways.
In her experience, Corkum said that the volunteer community mobilizers (VCMs), social mobilizers, and vaccinators that she worked with were almost always women.
"That's what continues to get you out of bed in the morning, is these women," Corkum said, adding that just recently she saw vaccinators with snow up to their necks delivering vaccines in Pakistan.
Corkum also points out that the polio programs do more than just provide vaccines and trust in health care for women.
In Nigeria, for instance, female polio workers who were delivering vaccines were seeing high numbers of maternal mortality rates. Working in the community, they encouraged women to deliver their children in health centres, where they could also ensure routine vaccines were administered to children.
"They're polio workers but they're doing so many other things to help build trust in these communities," Corkum said. "That continues to inspire you."
---
Global Citizens of Canada is a series that highlights Canadians who dedicate their lives to helping people outside Canadian borders. At a time when some world leaders are encouraging people to look inward, Global Citizen knows that only if we look outward, beyond ourselves, can we make the world a better place. In 2019, in honour of Global Citizen's #SheIsEqual campaign, this series will focus on gender equality champions across the country.