Note: This article was published in 2021 about our Global Citizen Live event in New York City. For information about the 2022 Global Citizen Festival: NYC taking place on Saturday, Sept. 24, 2022, visit our page here.
---
Global Citizen Live — a once-in-a-generation, 24-hour worldwide broadcast event — is coming to New York City, and we're welcoming some of the world's biggest artists to take the stage and help Global Citizens demand that governments, major corporations, and philanthropists work together to defend the planet and defeat poverty.
This article shares all you need to know on the incredible lineup of artists, how to get tickets, and health and safety details for Global Citizen Live in NYC.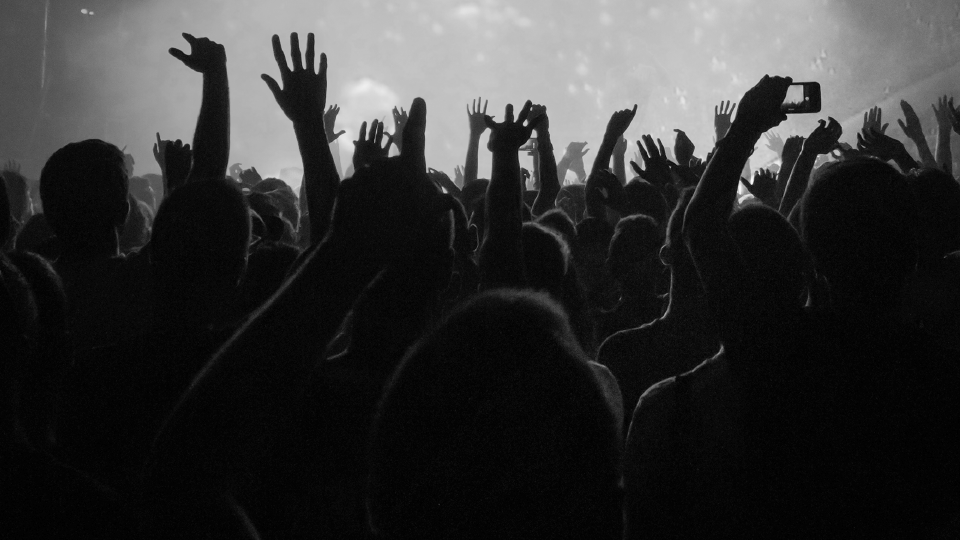 Where and when is Global Citizen Live in New York City?
Global Citizen Live NYC is taking place on Saturday, Sept. 25, 2021, in NYC's Central Park on the Great Lawn. The gates at Central Park will open at 2 p.m. and the show will start at 4 p.m. 
Who are the artists performing at Global Citizen Live in New York City?
This year's lineup includes Coldplay, Billie Eilish, Camila Cabello, Jennifer Lopez, Lizzo, Meek Mill, and Shawn Mendes. 
Our special guests include Alessia Cara, Burna Boy, Cyndi Lauper, Jon Batiste, and Lang Lang. 
Additional appearances will be announced soon!  
How do I sign up to be a part of Global Citizen?
You can join by downloading the Global Citizen app or by visiting our website and registering to be a Global Citizen. Once you join Global Citizen, you can take actions such as signing petitions, sharing messages on social media, writing letters to politicians, and much more. 
With every action you take, you'll earn points that you can redeem for Rewards, such as digital content and experiences, beauty products, merchandise, tickets, and more. 
How to get tickets to Global Citizen Live in NYC 
How can I earn tickets to Global Citizen Live in NYC?
You can earn tickets to the festival by taking action on the Global Citizen app to help end extreme poverty.
Starting Aug. 10, Global Citizens will have four different opportunities to earn points toward earning tickets. 
When you take action, you'll earn festival points which can go toward earning a pair of tickets. After taking a series of actions, you'll be eligible to redeem your points and be entered into a ticket draw. 
Keep an eye on your inbox, turn your push notifications for our app, and follow our social media accounts (@glblctzn) for all of the latest news and updates.
How and when will I find out if I earned tickets?
At the end of each ticket draw, we'll notify winners via email. Winners will have 48 hours to claim their tickets. Don't forget to check your spam folder to see if you received an email from us! 
Winners will be notified on
Aug. 24

Sept. 7

Sept. 14

Sept. 20
Can I use my existing points to enter into the draw?
We appreciate all of the actions you take on Global Citizen, but only points earned through specific Global Citizen Live actions will be eligible for festival tickets. Make sure you complete festival actions in the mobile app and earn the necessary festival points to enter to earn tickets.
I don't have the Global Citizen app. Can I still take actions for Global Citizen Live in NYC?
To take actions that will earn you points for Global Citizen Live in NYC, you must download the app and take action there. The app is available on both Android and iOS platforms here. 
As always, you can find opportunities to get involved and earn other GC Rewards here using any device. 
I have the Global Citizen app, but I can't redeem my points for a ticket to Global Citizen Live in NYC. Why?
While everyone around the world can participate in taking action, only Global Citizens who've taken the specific Global Citizen Live actions and live in the US can enter to win tickets to the NYC show.
How do you track the actions people take, especially actions such as calling a representative? 
When you're logged in to your Global Citizen profile, our system keeps track of the actions you take and assigns you specific Global Citizen Live points once you complete the action.
How do I take the call action?
You will have to take the call action through the app from your cell phone. When you push the button to take the action, our system will call your phone and connect you with your representative's office. Don't worry, the call is free and it allows us to confirm you have made the phone call and award you your points.
What if the voice mailbox is full? Do I have to take the action again?
Yes. You will not get points for the action until it's complete.
Why don't my tweets count for points this year? Do these actions still matter?
Tweet actions are still incredibly helpful in getting world leaders to make commitments that help defend the planet and defeat poverty. However, due to Twitter policy, we can no longer incentivize tweets with points. We still encourage you to spread the word on social media, but you will no longer get reward points. 
How many free tickets will you be giving out to Global Citizen Live in NYC?
We'll draw 21,500  winners – each winner then has 48 hours to claim two tickets. A total of 43,000 free tickets will be distributed to Global Citizen Live NYC.
When are prize draws for tickets to Global Citizen Live in NYC?
Through the Global Citizen app we'll give away 43,000 free tickets to Global Citizen Live in NYC. Prize draws will be held on:
Aug. 24

Sept. 7

Sept. 14

Sept. 20
These dates are subject to change. 
When and how will I receive my tickets?
If you earn tickets, we'll email to let you know! You must claim your tickets within 48 hours. If you claim your tickets on time, you will get another email 72 hours before the show explaining how to download your tickets.
Can I sell my Global Citizen Live tickets?
Tickets are free but cannot be sold on a secondary market for any reason. We know people at all of the big reselling sites, and they've agreed to take down any of these tickets. On our side, we'll cancel any advertised tickets, so if you buy them, you won't be able to get into the show.
We've set out the rules in the Terms & Conditions and will remove people who break the rules from all draws. 
How do I buy VIP tickets?
VIP tickets are available through our ticketing partner Ticketmaster. Go here for more info.
How can I volunteer at the festival?
We appreciate you wanting to help out at this year's festival! Fill out our form here and let us know what you're interested in helping us out with. We'll add you to a list and we'll let you know if there's an opportunity open for you.
Health and Safety
As Global Citizens, we take action to care for others around the world — and that includes each of the attendees of Global Citizen Live in New York City. Refer to this page for the most up-to-date safety information, security protocols and emergency procedures we're taking to ensure a safe and fun event for all Global Citizen Live attendees:
Safety Requirements for Attendees
We are working closely with the CDC and New York City Department of Health to ensure Global Citizen Live complies with the latest COVID-19 health and safety guidelines. 
We are monitoring the situation with the COVID-19 Delta variant and will update our health and safety plans per these organizations' guidance, and will post updates on this page as needed.
Attendees will be need to adhere to the following conditions:
Proof of vaccine is required: Attendees will be required to show proof they are fully vaccinated. "Fully vaccinated" means at least 14 days after the second dose of a two-dose COVID-19 vaccine, or at least 14 days after a single-dose COVID-19 vaccine. A physical vaccine card, photo of your vaccine card showing the batch number, your Excelsior pass, or COVID Safe app will be accepted as proof of vaccination. Security will verify your vaccine card and vaccine batch number for authenticity. As this is an inclusive, all-ages show, exceptions will be made for guests who are not able to be vaccinated due to age restrictions, on medical advice, or inability to access vaccinations. These guests must present a negative PCR test from within 72 hours of the start of the show or a negative rapid test (PCR, antigen, or LFA) taken the day of the show to gain entry. 
Masks are required for all attendees: Face masks are required for all attendees at all times; facemasks must cover the nose and mouth and must be either a 2-ply disposable or reusable/washable facemask. Neck gaiters, bandanas, and facemasks with vents are not permitted. Security will monitor and enforce compliance with face covering per the venue policy. 
Be Proactive About Safety During Global Citizen Live 
Attendees are encouraged to attend the festival with little to no valuables on them.  Safety and comfort is of the utmost importance, so please arrive with your family or friends. As Global Citizens, we hope that you will report any suspicious or concerning activity to one of our safety officers in order to keep the community safe while enjoying the show together.
Get Help During Global Citizen Live 
If you are in need of assistance during the event, please reach out to our security staff and they will be able to provide assistance. In the event of severe weather, Global Citizen Live will be in contact regarding the status of the show.
Security Protocols and Emergency Procedures
There will be enhanced security measures in place for Global Citizen Live. 
We are working closely with local authorities and will update this page closer to the event with details for ticket holders on what items you can bring onsite, our safety procedures, and how to access the site. 
---
You can join the Global Citizen Live campaign to defend the planet and defeat poverty by taking action here, and become part of a movement powered by citizens around the world who are taking action together with governments, corporations, and philanthropists to make change.