Global Citizen Live is coming to Paris, with an unbelievable lineup of artists set to perform from the Champ de Mars as part of a once-in-a-generation 24-hour global broadcast moment starting on Sept. 25, 2021 — with live and pre-recorded performances and events across seven continents. 
We've just announced lineup, ticketing, and health and safety details for Global Citizen Live in Paris. Here's everything you need to know about who's performing, how you can get involved, how we're keeping attendees safe, and more. 
What is Global Citizen?
Global Citizen is a movement with a vision to end extreme poverty worldwide by 2030.
Our platform makes learning about the systemic causes of extreme poverty accessible. It's a place where people around the world can unite and harness the power of their collective voice to take actions that will make a real impact, and our shared vision a reality.
Actions can be as simple as sending a tweet, signing a petition, or sending an email — and we make it easy to take these actions. We reward you for it, too — for every action you take through our platform, you can earn points to enter our special draws. You can win anything from gift cards and subscriptions to exclusive VIP experiences and tickets to our events.
So far, Global Citizens have taken over 28 million actions, which have influenced world leaders to pledge $48 billion in commitments towards eradicating poverty — impacting 1.09 billion lives to date.
What is Global Citizen Live?
Global Citizen Live is a 24-hour live cultural event, taking place across seven continents, to unite the world in defending the planet and defeating poverty.
With exclusive performances and appearances, Global Citizen Live will see artists, celebrities, and world leaders come together to create change and make an impact on climate change and poverty.
There will be moments from iconic locations in cities all over the world, including Paris, Lagos, London, Los Angeles, New York City, Rio de Janeiro, Seoul, and Sydney.
Where and when is the Global Citizen Live event going to be held in Paris?
Global Citizen Live will take place on Sept. 25 at the Champ de Mars, in front of the Eiffel Tower.
Who is performing at the Global Citizen Live event in Paris?
Ed Sheeran, Elton John, Black Eyed Peas, Christine and the Queens, Doja Cat, Måneskin, and special guest performances by Angélique Kidjo, Charlie Puth, and Fatma Said.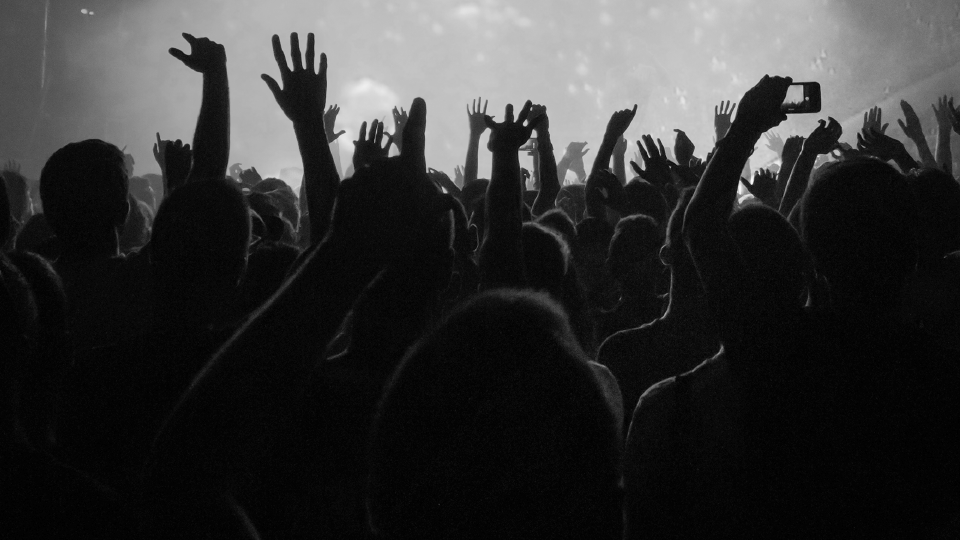 I've got my ticket and I'm coming to Global Citizen Live in Paris! What do I need to know? 
We've done a handy guide to everything you need to know if you're coming to Global Citizen Live in Paris — including health and safety info, what you can and can't bring with you, and an important reminder to make sure to bring your ticket!
You can find answers to all your questions and more, right here. 
How can I get involved with Global Citizen?
We'd love for you to join us as a Global Citizen and add your voice to our calls to end extreme poverty. First of all, sign up here or download the Global Citizen app. You can then start taking action and earning points straight away.
You can also follow us on all major social media platforms — just search for @GlblCtzn.
How will Global Citizen Live help to defend the world and defeat poverty?
Global Citizen Live is part of Global Citizen's overarching Recovery Plan for the World, a year-long campaign with events to help kickstart a global recovery from COVID-19 and its impacts.
Ahead of October's G20 Summit, and COP26 in November, the Global Citizen Live campaign will call on world leaders, major corporations and foundations to defend the planet and defeat poverty in several key ways. These include:
Helping end the pandemic by donating at least 1 billion doses to those most in need by September.
Reverting the hunger crisis facing the 41 million people on the brink of starvation by contributing at least $6 billion to famine relief efforts.
Resuming education by getting 4.5 million kids most in need back to learning by contributing $400 million towards education.
Combating climate change by getting the world's largest companies to join the Race to Zero this year. Global Citizen will call on private sector leaders to commit to developing verified science-based targets to reach net zero emissions by 2030, in line with the Paris Agreement.
Driving an equitable recovery for all through mobilizing $250 million to support COVID-19 response efforts, focused on people-centered justice, gender equality, racial equity, LGBTIQ+ rights, and disabled persons.
We wouldn't be able to make these calls without your voice — so sign-up to become a Global Citizen and take action. You can be a part of a once-in-a-lifetime event, and this crucial opportunity to defend the planet and defeat poverty.
What artists will be playing in the Global Citizen Live broadcast?
Artists and entertainers participating in the global broadcast include: Adam Lambert, Alessia Cara, Alok, Andrea Bocelli, Angélique Kidjo, Billie Eilish, Black Eyed Peas, BTS, Burna Boy, Camila Cabello, Charlie Puth, Christine and the Queens, Criolo, Coldplay, Cyndi Lauper, Davido, Deborra-Lee Furness, Delta Goodrem, Demi Lovato, Doja Cat, Duran Duran, Ed Sheeran, Elton John, Fatma Said, Femi Kuti, Green Day, H.E.R., Hugh Jackman, Jennifer Lopez, Jon Batiste, Keith Urban, Lang Lang, Liniker, Lizzo, Lorde, Made Kuti, Mart'nália, Meek Mill, Metallica, Mosquito, Rag'n'Bone Man, Ricky Martin, Shawn Mendes, Stormzy, The Lumineers, The Weeknd, Tiwa Savage, Tropkillaz, Usher, and more. 
How to Get Tickets
How do I get tickets for Global Citizen Live in Paris?
Tickets are free, and only available to Global Citizens through the Global Citizen Rewards program. So to be in with a chance of joining us for the event, you will need to sign up as a Global Citizen here or by downloading the Global Citizen app, and take action to enter the draw for tickets. To enter each draw, you will need to earn 10 points.
There are three ticket draws — if you don't win in the first round, you can keep entering the next round until you win. Each winner will receive a pair of tickets.
When will you be holding the draw for tickets?
There will be three draws for tickets on the following dates:
Draw 1: August 10 - August 25
Draw 2: August 26 - September 9
Final Draw: September 10 - September 15
Who can enter to win tickets?
The main ticket draws are only open to Global Citizens that are resident in France. You must be over 18 to enter.
There will also be special limited draws open to Global Citizens in Germany, Switzerland, Netherlands, and the UK.
Can I win VIP tickets?
There will be special VIP ticket draws open to Global Citizens in France, Germany, and the UK. You'll need to earn 50 points to enter the VIP draw and you can enter as many times as you like, so to be in with the best chance of winning, keep taking action and using your points for the Rewards draw!
When will I know if I've won tickets?
Once entries close, we'll let you know by email whether you've won or not. Winners will have 48 hours to claim their tickets. Don't forget to check your spam folder to see if you received an email from us!
There will be three opportunities to win tickets, so should you not win the first time round, don't worry — just enter the next draw!
How many free tickets will you be giving out to Global Citizen Live in Paris?
We'll draw at least 7,050 pairs of tickets – that's a total of at least 14,100 free tickets distributed to Global Citizen Rewards winners.
What time does the festival start and end?
Doors open at 4 p.m. and the concert will end at 11 p.m. We recommend arriving early so you don't miss a moment! 
When will I receive my tickets?
If you have won tickets and followed the redemption process your tickets will be sent to you via email closer to the event, so keep an eye on your inbox. 
I would like to get more than two tickets.
Each prize is for one pair of tickets. If you wish to earn more tickets, you can encourage your friends and family to participate in the ticket draws too! 
Can children and infants attend the event?
Global Citizen Live is a public event, open to all ages as it is organized in optimal security conditions. However, children under 16 must be accompanied by at least one adult. Every individual entering must have a ticket — this applies to all adults, children, and infants.
For health reasons, children under 10 years old are not recommended to enter the event if they are not equipped with appropriate hearing protection.
However, if you decide to bring a child under 10 years old without hearing protection, the event and the organizer will not be held responsible for any problems that may arise as a result of the event.
Will Global Citizen Live in Paris feature live performances from artists? 
Yes, the performances from the Global Citizen Live lineup in Paris will be live performances on stage. 
I didn't win tickets! How can I watch Global Citizen Live?
Don't worry if you haven't won tickets yet — there are still two more opportunities to win tickets to Global Citizen Live in Paris, so keep taking action and earning points to enter upcoming ticket draws.
If you still don't win through the remaining ticket draws, don't worry as you can still tune in to watch the show as it broadcasts and streams around the world. Stay tuned for more information about how you'll be able to watch. 
Got another question not covered here? Head to our FAQ page here.
Health & Safety
As Global Citizens, we take action to care for others around the world — and that includes each of the attendees of Global Citizen Live in Paris. Refer to this page for the most up-to-date safety information, security protocols, and emergency procedures we're taking to ensure a safe and fun event for all Global Citizen Live attendees:
Safety Requirements for Attendees
Global Citizen Live will follow the latest COVID-19 safety guidelines and measures. Attendees will be required to show a certificate of completed vaccination status or a negative COVID-19 test through the official app.
Attendees must provide one of the following, either digitally through the carnet in the TOUS ANTI COVID app, or on an official paper format including date and QR code (RT-PR test or vaccination certificate). ID will be required for all.  
A negative RT-PCR or antigenic test taken within 48 hours of their arrival on site
Proof of completed vaccination at least two weeks before the show (4 weeks for Janssen/Johnson & Johnson)
A positive result from a RT-PCR or antigenic test within the last six months and prior to September 10, 2021. 
Additionally, face masks are required throughout the event for everyone. 
There will be hand sanitizer stations located throughout the site. 
All attendees will be required to show their ticket and their ID. 
The following items and actions are prohibited from the venue: alcohol, audio recording devices, backpacks, bicycles or scooters, blankets, CamelBak backpacks, chains or chain wallets, cameras larger than point-and-shoot (if you can remove the lens, don't bring it), chairs, coolers, drones, fireworks, flags, Frisbees, glass or metal containers (including reusable water bottles such as Swells), illegal drugs or paraphernalia, laser pens or similar focused light, musical instruments, pets or animals, selfie sticks, skateboards, vapes, smoking devices, sports balls, tents, tripods, umbrellas, unlicensed vending of any kind, weapons, video recording equipment, water squirt guns. 
Be Proactive About Safety During Global Citizen Live 
Attendees are encouraged to attend the festival with little to no valuables on them. The Paris Police Department would suggest that no bags are brought to the Champ de Mars. Safety and comfort is of the utmost importance, so please arrive with your family/friends. As Global Citizens, we hope that you will report any suspicious or concerning activity to one of our safety officers in order to keep the community safe while enjoying the show together.
Get Help During Global Citizen Live
If you are in need of assistance during the event, please reach out to our security staff and they will be able to provide assistance. In the event of severe weather, Global Citizen Live will be in contact regarding the status of the show.
Safety & Security at Global Citizen Live
There will be enhanced security measures in place for Global Citizen Live. 
We are working closely with local authorities and will update this page closer to the event with details for ticket holders on what items you can bring onsite, our safety procedures, and how to access the site. 
---
You can join the Global Citizen Live campaign to defeat poverty and defend the planet by taking action here, and become part of a movement powered by citizens around the world who are taking action together with governments, corporations, and philanthropists to make change.