On World Toilet Day 2016, India hosted the first ever Global Citizen Festival outside of New York City.
In the ever bustling city of Mumbai, Global Citizen Festival India stood witness to 28 commitments, worth INR 43,447 crore (USD 6.38 billion), being made by the likes of the Government of Maharashtra, Hindustan Unilever Limited, and Yuva Unstoppable. Together, these commitments are all set to affect 55.96 crore (559.56 million) lives by 2030.
With the launch of the Global Citizen India Accountability Report 2.0 just behind us, we are thrilled to announce that we are over halfway to our goal.
As of today, these commitments have positively impacted the lives of over 300 million people!

Sanskruti Vishal Gharat, is a Grade 7 student from Palghar who benefited from the ConnectEd Technologies' smart classroom systems in Maharashtra.
Dr Seema Garg is the founder of a company that builds hospitals. Her project was was financed by a YES Bank loan under a partnership with the International Finance Corporation after many banks refused to extend a loan to a single woman.
Benaben, a 57-year old beneficiary of TATA Trusts' sanitation behaviour change campaign in Gujarat,  now has a toilet of her own and no longer needs to send her granddaughters to the field for open defecation.
These stories are a tiny glimpse into the impact that had been made in the 18 months since these key commitments were made towards ending extreme poverty on Global Citizen India's platform.
Read More: 9 Ways Global Citizen India Festival Supports the SDGs
The recent release of Global Citizen India Accountability Report 2.0 marks this occasion, and provides an insight into the exact progress that has been made on all these commitments.
Here are our major findings:

2 commitments have exceeded their targets
3 commitments completed on target
20 commitments are on track to complete on target
1 commitment is progressing with some risk
2 commitments are too soon to tell
0 commitments are at risk of not meeting their targets
0 commitments have been abandoned
Overall, the commitments are making good progress against their targets:
Total lives set to be affected: 55.96 crore (559.56 million)
Lives impacted at May 2018: 30.31 crore (303.06 million)
—54.16 percent of target lives set to be affected by 2030

Total funds committed: INR 43,447 crore (USD 6.38 billion)
Funds raised or disbursed at May 2018: INR 15,385 crore (USD 2.26 billion)
—35.41 percent of target funds to be disbursed by 2030
Between the release of the Accountability Report in November 2017 and now, Global Citizen India has received revised total numbers from commitment-makers; the total number of lives set to be affected by the commitments has now increased to 55.96 crore (559.56 million).
Global Citizen India also decided to take this opportunity to look at some of the major trends in these commitments' impact and accountability.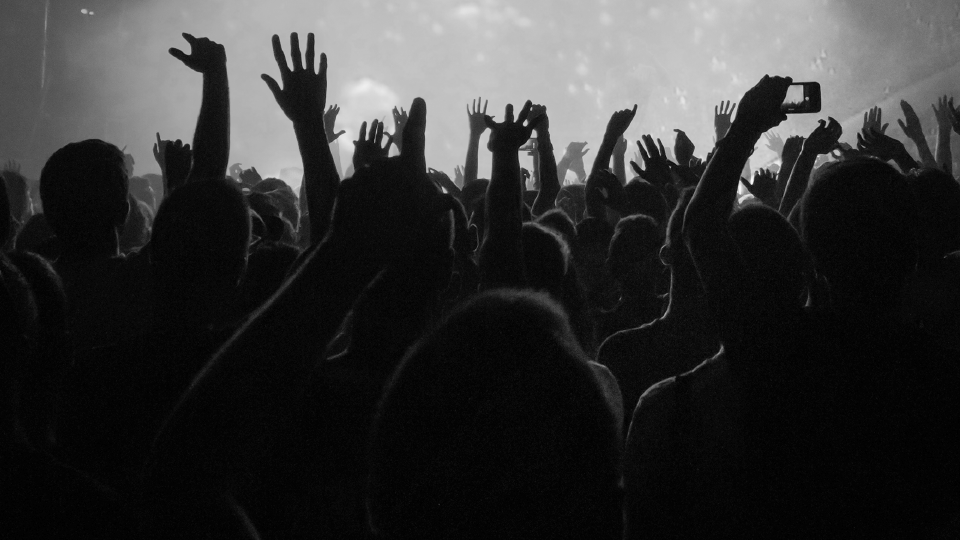 According to the World Bank's India Development Update, India's economic growth is returning to pre-demonetisation levels. However, a full return is dependent on the population's readiness to face the challenges ahead, including, importantly, national literacy levels. Access to quality education, improved water and sanitation, universal health coverage, financial literacy are only few amongst the many challenges that India urgently needs to address.
Then there's keeping half of the nation in mind. India needs to tackle all of these crucial issues with a more gendered lens.
While International Finance Corporation committing USD 2 billion on banking on women and Google creating more inclusive workplaces for women as it trains women ambassadors for digital literacy ("Internet Saathis") is a start, the road to gender parity and justice is a long one.
India's GDP could increase by 18 percent or INR 5,249.3 crore (USD 770 billion) by 2025 if more women were included in the workforce, or up to 27 percent if men and women were equally represented. That's massive untapped potential for change!
We can't speak about future trends without addressing sanitation in India, as 2019 will mark the 150th birth anniversary of Mahatma Gandhi. Gandhi's legacy of "swachhata" (cleanliness) has shaped much of India's sanitation revolution.
Read More: How Global Citizens Went for Zero-Waste at the Global Citizen India Festival in Mumbai
With major initiatives like Prime Minister Modi's Swachh Bharat Abhiyan (Clean India Mission) set to be complete by 2 October 2019, next year will be a significant milestone. 2019 also marks the completion of several commitments made on the Global Citizen Festival India stage within water and sanitation!
Finally, young India is rising up to the challenges ahead. The report offers a glimpse into an interesting trend in the country, as more and more young people are becoming active agents in making the Indian development story a successful one.
Fellowships all around the country like TATA Trusts' Zila Swachh Bharat Preraks, the Maharashtra Chief Minister's Fellowship, Prime Minister Modi's Swachh Bharat Summer Internship and more are bringing young energy into the field of social development. Thousands of young people are playing crucial connecting roles between rural and urban India, between bureaucracy and implementation, and between the present and future state of affairs across the nation.
India is slowly but surely on its way to end extreme poverty. However, the success of this journey also lies on the shoulders of the masses. It is crucial we continue to hold our leaders accountable and ask better of them.
All of us need to make our voice count. You can begin by taking action here!
---
Global Citizen India is committed to tracking and reporting on the progress that each of the commitments made on the stage makes in the months to come, and  will continue sharing more stories of how they affecting change in real people's lives on the ground.
Watch this space for more!

This report shares our assessment of the progress achieved since Global Citizen Festival India 2016, and has been put together by The Global Education & Leadership Foundation (tGELF) and Global Citizen, with the support of PwC. We appreciate the input and cooperation of all our partners in reporting on their commitments, and the support of all our sponsors and core partners, who have made this movement a reality. All numbers in this report and article are based on an exchange rate of 68, as per the INR/USD exchange rate at the time the commitments were made.