Global Citizen Festival: NYC is fast approaching and shaping up to be nothing short of spectacular. 
If you took action with us and earned yourself tickets, you're already aware that the star-studded lineup on Saturday, Sept. 24, includes Metallica, Charlie Puth, Jonas Brothers, MÅNESKIN, Mariah Carey, Mickey Guyton, and Rosalía, with special guests Angélique Kidjo and Billy Porter. 
Presenters include Amber Ruffin, Andy Cohen, Antoni Porowski, Bill Nye, Chris Redd, Connie Britton, Jay Shetty, Katie Holmes, Misty Copeland, Rachel Brosnahan, Scott Evans, Tamron Hall, and Van Jones. Actor, producer, author, and Global Citizen Ambassador Priyanka Chopra Jonas is set to host the milestone event. 
However, you may not be aware of some of the intricacies involved with getting to the festival or the requirements for entry into the park. For example, you may have questions about timing, location, bag policies, food and drinks, or accessibility. Thankfully, we're here to answer all queries.
Read on below to learn everything about the big day.
THIS is the power of Global Citizens. Together, you are taking action for girls, for the planet, and to #EndExtremePovertyNOW. ⭕️
This year's #GlobalCitizenFestival campaign is far from over – join the movement and take action NOW. https://t.co/e9X1Z1UOdRpic.twitter.com/rQplFHDiQu

— Global Citizen ⭕ (@GlblCtzn) September 1, 2022
When and where is Global Citizen Festival: NYC?
Global Citizen Festival: NYC is happening on Saturday, Sept. 24, 2022, in New York City's Central Park on the Great Lawn. The gates at Central Park will open at 2 p.m., and the show will officially start around 4 p.m. (we encourage you to arrive early! The earlier you arrive, the closer you can get to the stage). The event will finish around 10 p.m. Attendees will no longer be allowed to enter the park past 8 p.m.
What do I need to bring?
The most important thing to bring with you is your ticket. Please note that you must print your tickets ahead of time before you arrive at the park. You will not be allowed in with a mobile ticket. We have plenty of recycling stations throughout the park for you to recycle your paper tickets once you've entered. You do not need a matching ID at the gate with your ticket.
Small, clear plastic, vinyl or PVC bags no larger than 12"x12"x6" or non-clear clutch/purse/fanny pack no larger than 4.5" x 6.5" are allowed. Sorry, no other bags are allowed and you will be denied entry or forced to abandon your bag. 
We'll have food, non-alcoholic beverages, and merch vendors around the park, so don't forget to bring cash or cards. 
Please read our list of prohibited and allowed items here.
How do I download my tickets?
Tickets will be available to be printed in your ticketmaster.com account starting on Wednesday, Sept. 21. To access your tickets, log in to the Ticketmaster account you claimed your tickets with and go to "My Tickets." Click "Download Tickets."
What time are the musical acts on?
We're not releasing set times or the order of artists. With the amazing lineup, get there early to enjoy the whole show.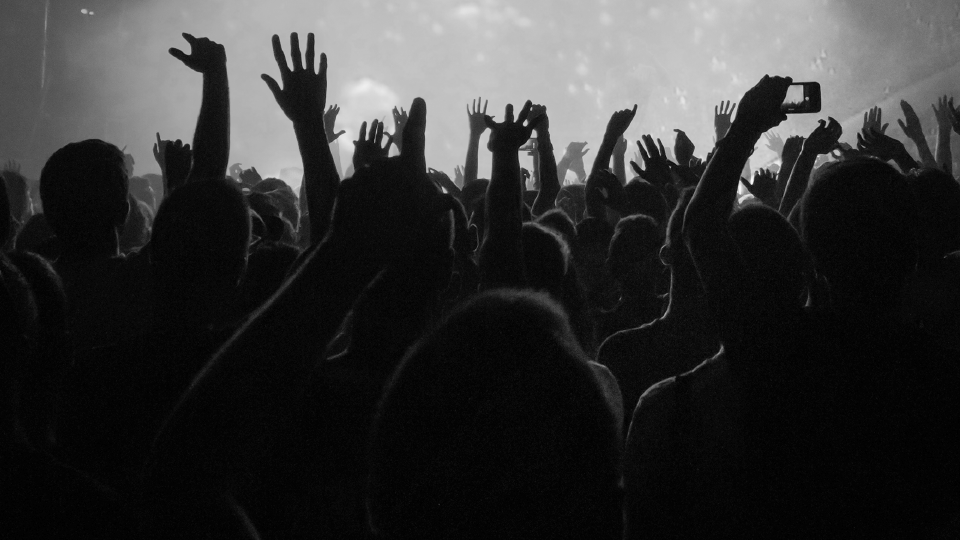 Do I need to be vaccinated to attend?
Following the current guidance of the city and state of New York, guests are not required to present proof of vaccination to attend the festival. Masks are also not required, although strongly encouraged.
Where are the entrances located, and which gate do I use?
​​The West Gate is located at 72nd Street and Central Park West, and the East Gate is located at 72nd Street and Fifth Avenue. VIP ticket guests can enter at West 81st Street and Central Park West.
For West Gate entry tickets, you can take the A, D, or 1 train to 59th Street-Columbus Circle and walk to the 72nd Street entrance of the park. You can also take the B or C train to the 72nd Street station. For East Gate entry tickets, you can take the 4 or 6 train to 68th Street-Hunter College, 77th Street, or 86th Street, and walk to the 72nd Street entrance. If you plan to be dropped off in a car, the East ticket line begins at East 72nd and 5th Ave and the West ticket line forms at West 72nd and Central Park West.

If you have VIP tickets, please take the B or C train and exit at the 81st Street station.  
What should I wear?
You should dress comfortably and in something you can have a good dance in. Bring layers so you're ready for any weather conditions, and make sure you have comfortable shoes on, as you'll be standing for most of the day. Please note that the only bags permitted are small, clear plastic, vinyl, or PVC bags at a maximum size of 12" x12" x6" or non-clear clutches, purses, or fanny packs that are no larger than 4.5" x 6.5".
Is there anything that won't be allowed?
Yes. Alcohol, audio or video recording equipment is not permitted, nor are bicycles, scooters, blankets, Camelbaks, chains or chain wallets, and cameras larger than point-and-shoot. In addition, do not bring chairs, coolers, drones, fireworks, flags, frisbees, glass or metal containers, illegal drugs and paraphernalia, laser pens, light sticks, musical instruments, pets, selfie sticks, skateboards, sports balls, tents, tripods, umbrellas, unlicensed vending of any kind, water squirt guns, or weapons. 
Please view our prohibited list here for more information.
I am living with a disability. Is there anything extra I should be aware of?
Global Citizen Festival: NYC will have an ADA section, but capacity in our ADA section is limited and requires prior approval to access. If you have been approved, you will receive an email no later than 9 p.m. on Sept. 20 from our ADA manager.
Please know, for the safety of all festival guests, our ADA seating section cannot exceed the manifested number of seats. When the designated ADA seating area reaches capacity, the section will be closed and all requests received after that point will not be able to be accommodated.
The ADA entrance is located at East 84th Street and Fifth Avenue, just north of the Metropolitan Museum of Art. An information tent will be located at this entrance, where you will be required to check in and be given a wristband granting access.
All medically necessary supplies, as well as service animals, are permitted. Mobility devices such as wheelchairs, canes, and walkers are welcome but must be provided by attendees. Accessible restrooms are located nearby the designated ADA seating section and wherever a set of toilets are located on-site.
If you have any questions, please fill out our contact form here.
What do I do if there's an emergency?
Security personnel will be trained to deal with any and all emergencies. Follow the directions of security personnel and pay attention to instructions from Global Citizen. There will be enhanced lighting and signs showing exit paths out of the park.
Please note that every person will receive a thorough screening (similar to airport-style) at the gates prior to entry.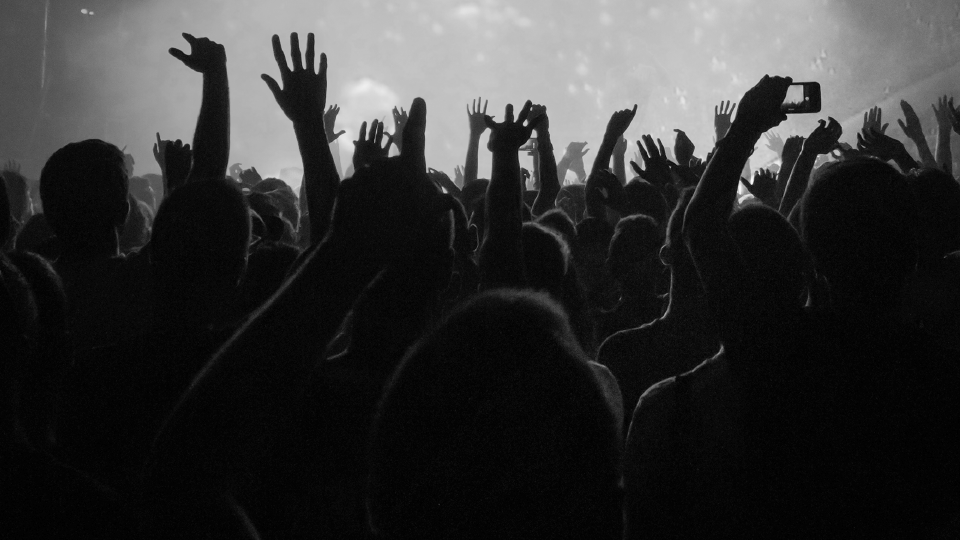 Will the show be canceled and rescheduled because of bad weather?
The concert will go on rain or shine, but in the case of high winds or lightning, the show will be moved to Sept. 25.
What do I do about food and water?
Global Citizen Festival: NYC will have food and (non-alcoholic) drink vendors. Vendors will be accepting cash and cards. We'll have vegan, vegetarian, and gluten-free options available for purchase. We're not a nut-free festival, but we'll have nut-free and contamination-free food options. 
You can bring in an empty reusable water bottle, and you'll be able to refill it at water stations provided by Citi throughout the park. Note: Any metal water bottles, such as S'wells or hydroflasks, as well as glass bottles, are not allowed and will be confiscated. Guests seeking to bring in their food or drink due to medical reasons shall be permitted; however, food must be brought into the festival in clear plastic bags of quart-sized maximum. 
Can I bring my kids?
Although the show is for all ages, everyone entering the park, regardless of age, will need a valid ticket.
Can I sell my ticket or gift it to another person?
Tickets cannot be sold on a secondary market for any reason — this is considered using our platform in bad faith, and is explicitly forbidden in our terms and conditions. You can, however, give a spare ticket to another Global Citizen or assign both of your tickets to a friend. To find out more about how to transfer tickets, click here.
Do my guests and I need IDs to enter?
No, you don't need to bring any ID, and your guest will still be able to get into the festival if your name is on their ticket.
Can I charge my phone on site?
Verizon has come to the rescue to avert dead phone batteries, providing phone charging stations on the outer rim of the Great Lawn. Please be aware that like all big events, cell service can be spotty given the number of people in the park, and there isn't Wi-Fi available at the festival. 
You can also bring in a small, portable phone charger.
Can I go in and out of the site and move around the festival areas freely?
Once you arrive, you'll enter a specific pen depending on your ticket type. This is the pen where you will stay all day, so we recommend entering with friends and family. If you're in GA, you won't be able to wander into the VIP section and vice versa. 
Please note, for early arrivals to GA, there is a front GA pen that is separate from the back GA pen. You cannot go back and forth into the two GA pens, so please arrive with your friends and family! 
Any more questions? Visit our FAQ page here.
---

Global Citizen Festival is calling on world leaders, corporations, and philanthropists to do more than they've ever done before to End Extreme Poverty NOW. Through our global campaign and with stages in two iconic locations — NYC's Central Park and Accra's Black Star Square — we will unite leaders, artists, activists, and Global Citizens around the world on Sept. 24 to achieve an ambitious policy agenda focused on empowering girls and women, taking climate action, breaking systemic barriers, and lifting up activists and advocates. Wherever you are in the world, you can join the campaign and take action right now by downloading the Global Citizen app.