Beyoncé, JAY-Z, Cassper Nyovest, D'banj, Ed Sheeran, Eddie Vedder, Femi Kuti, Pharrell Williams & Chris Martin, Sho Madjozi, Tiwa Savage, Usher, Wizkid — these artists and more are convening on 2 December in South Africa with world and corporate leaders to present the biggest campaign on the Global Goals to end extreme poverty ever.
Responding to Nelson Mandela's call for us to be the generation to end extreme poverty, artists and leaders will be joined by Global Citizens who've taken action on the Global Citizen social advocacy platform to earn their free tickets to the festival at FNB Stadium in Johannesburg.
The Mandela 100 Festival, in partnership with the House of Mandela, will serve as the capstone event of Global Citizen's year-long Be the Generation campaign, inspired by the revered former leader of South Africa and his lifelong dedication to rallying people together to use their collective voices to speak for the most marginalized people.
Read More: What Is a Global Citizen?
Global Citizen Festival Mandela 100 hosts include Naomi Campbell, Bonang Matheba, Sir Bob Geldof, Gayle King, Tyler Perry, and Forest Whitaker.
"Nelson Mandela's life story is a testament to the power of the human spirit and one man's ability to change the world by standing up for what he believed in," said Oprah Winfrey, who will speak at the festival. "It is one of the great honors of my life to have spent so much time with him, and I look forward to celebrating his courageous life." 
Global Citizen's campaign, which aims to rally $1 billion in new commitments, with $500 million of that set to impact the lives of 20 million women and girls worldwide, will focus on the first six Global Goals: ending poverty, zero hunger, good health and well-being, quality education, gender equality, clean water and sanitation, and life below water.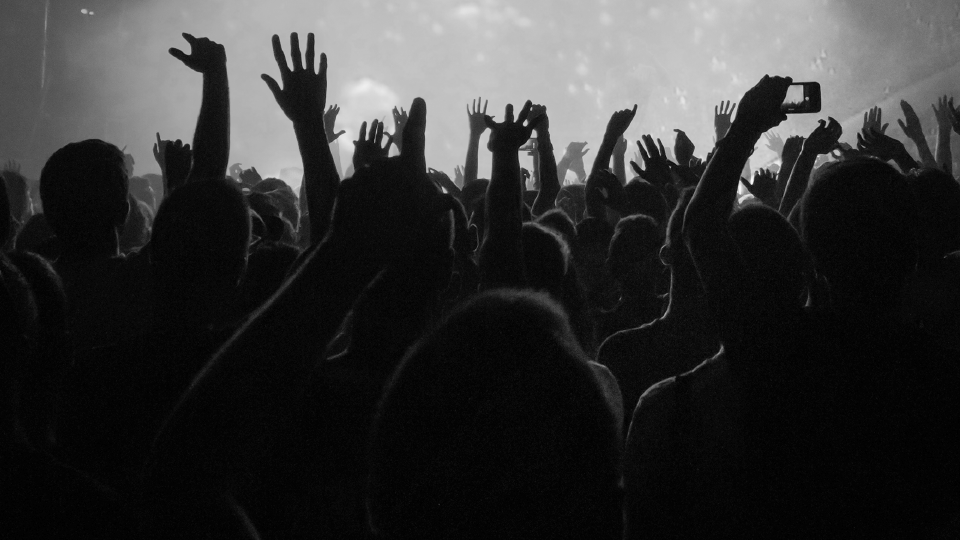 And is always the case with Global Citizen festivals — tickets are free. Starting 21 August, you can take action on the Global Citizen platforms — GlobalCitizen.org.za, in the Global Citizen app, or with our Facebook Messenger bot — search "Global Citizen" in Facebook Messenger to learn more. There will also be opportunities for Global Citizens to earn free tickets by taking actions in their communities of Johannesburg. 
Learn More: How to Earn Free Global Citizen Tickets
And for those who sign-up at GlobalCitizen.org.za, you can earn bonus rewards and early access by referring your friends to Global Citizen.
On 2 December at FNB Stadium, Global Citizens who earn their free tickets will see a music performance of a lifetime, as artists from around the world gather on our stage alongside world and corporate leaders, activists and advocates.
Kweku Mandela, a grandson of Nelson Mandela, said, "My grandfather installed in me the need to use your voice and actions to champion the struggles of your community. He believed that poverty is man made and could be eradicated by our actions. I am proud to be a part of a movement that reflects this and use citizen power to drive real change."  
Read More:How We Can Be the Generation to End Extreme Poverty
A number of world leaders are expected to also attend, including South African President Cyril Ramaphosa, Deputy Secretary-General of the United Nations Amina J. Mohammed, who delivered the 2017 Nelson Mandela Annual Lecture, Norway's Prime Minister Erna Solberg and Ghana's President Nana Akufo-Addo, who both serve as co-chairs of the UN Secretary General's Advocacy Group for the Sustainable Development Goals, President Mokgweetsi Masisi of Botswana, Director-General of the World Health Organization Dr. Tedros Adhanom Ghebreyesus, President of the UN International Fund for Agricultural Development Gilbert F. Houngbo, Deputy Prime Minister of Belgium Alexander De Croo, Ambassador Ertharin Cousin, Chair of Power of Nutrition, and Peter Sands, Executive Director of the The Global Fund to Fight AIDS, Tuberculosis and Malaria.
"This significant event not only honours the legacy of one of the greatest global citizens of our time, but provides a powerful platform for youth around the world to make a positive and tangible contribution for people and planet," said United Nations Deputy Secretary-General Amina Mohammed. "I am honored to be a special guest speaker at the Festival and hope it truly inspires a youth-led movement to take action in both local and global efforts to achieve the Sustainable Development Goals."
The actions Global Citizens will take to earn their free tickets will be focused on ending hunger and increasing access to good nutrition for adolescent girls, ending neglected tropical diseases, reducing HIV/AIDS transmission rates, ensuring every child receives a quality education, leveling the law by reforming and repealing sexist laws, providing funding for women's health and family planning, and ensuring access to clean water and safe sanitation world wide. 
"I am pleased to lend my support to the Global Citizen Festival: Mandela 100, in celebration of Madiba's rich legacy of social justice, compassion and activism," Mrs. Graça Machel, Founder and Chairperson, The Graça Machel Trust, and Nelson Mandela's wife, said. "Each one of us must take inspiration from his fight for equality by being the generation to end extreme poverty. We must ensure that no child or adolescent die from preventable causes, including hunger and malnutrition. I call on world leaders, civil society organizations, business leaders and change agents everywhere to join Global Citizen and take action to achieve the Sustainable Development Goals."
The partners for the Global Citizen Festival Mandela 100 are our Presenting and Major Partner The Motsepe Foundation, with major partners, House of Mandela, Johnson & Johnson, Cisco, Nedbank, Vodacom, Big Concerts, Bill & Melinda Gates Foundation Goalkeepers, Eldridge Industries and Associate Partner, HP.
Since its founding in 2012, Global Citizens have generated commitments and policy announcements from leaders valued at over $37.9 billion that are set to affect the lives of more than 2.25 billion people. This year alone Global Citizens have secured 29 commitments totaling over $2.9 billion that are set to affect the lives of more than 501 million people by 2030.