---
Why Global Citizens Should Care
The UN's Global Goals work together to end extreme poverty, and the unified actions of governments, individuals, organizations, philanthropists, and more are essential to achieving the goals and ending extreme poverty and its systemic causes by 2030. Join the movement to celebrate and honor activism, and take action to achieve the Global Goals, here. 
---
There's really no turning back after 2020. Between the most severe pandemic in living memory, the upending of economies, schools, and health care systems, and the mainstreaming of racial justice and civil rights movements, the trajectory of the decade ahead will be irrevocably shaped by the past year.  
Global Citizen Prize is an award ceremony recognizing the activists, world leaders, artists, philanthropists, and more, who are working to uplift the most vulnerable people in the world, and achieve the UN's Global Goals to end extreme poverty and its systemic causes — to create a world that is more fair, just, and equal. 
The Global Citizen Prize ceremony is being broadcast and streamed around the world from Dec. 19 and features performances from Alessia Cara, Carrie Underwood, Common, Gwen Stefani, John Legend, JoJo, and Tori Kelly; and appearances from John Oliver, Katie Couric, Miley Cyrus, Nick Jonas, Nikolaj Coster-Waldau, Oprah Winfrey, Priyanka Chopra Jonas, Scott Evans, and Usher. You can find out how to watch, or re-watch, wherever you are in the world here. 
Most importantly, the ceremony honors the leaders and activists around the world who are making extraordinary contributions to achieving the United Nations' Global Goals.
Alongside awards for world leaders, business leaders, artists, Global Citizens, young activists, and more, Global Citizen Prize 2020 also included three additional awards — the Global Citizen Prizes for Activism, Culture & Education, and Philanthropy. 
This year's winner of the Global Citizen Prize for Activism is the Black Lives Matter movement, represented by co-founders Alicia Garza, Patrisse Cullors, and Opal Tometi, for their tireless advocacy on behalf of Black people, Indigenous people, people of color, and queer people. The award honors an individual or organization whose activism has driven significant and exemplary impact for society, at a local or global level. 
"Resistance is us." Watch @JohnLegend and @Common's powerful performance of their Oscar-winning song 'Glory,' featuring the co-founders of #BlackLivesMatter@aliciagarza, @opalayo, and @OsopePatrisse. #GCPrizepic.twitter.com/M8fAho7EjT

— Global Citizen (@GlblCtzn) December 20, 2020
John Legend and Common honored Black Lives Matter during the Global Citizen Prize award ceremony with a deeply moving rendition of their song "Glory," which imagines a world free of injustice, while the three BLM co-founders also spoke during an interlude in the song. 
"I sincerely believe that one day the qualities that make us different will no longer divide us," Garza said. "One day our future will no longer resemble or recycle the trauma of our past."
Cullors continued: "One day our people will no longer suffocate under a system of oppression and calls for reform will no longer be viewed as radical."
Tometi added: "One day we'll declare victory over racism and the struggle for human rights will end with the liberation of people around the globe."
BLM envisions a world free of poverty, oppression, and racial violence. More than that, it envisions a world in which everyone can thrive and reach their potential. In its effort to transform how people relate to one another and how governments organize society, the liberatory movement aligns with the United Nations Global Goals.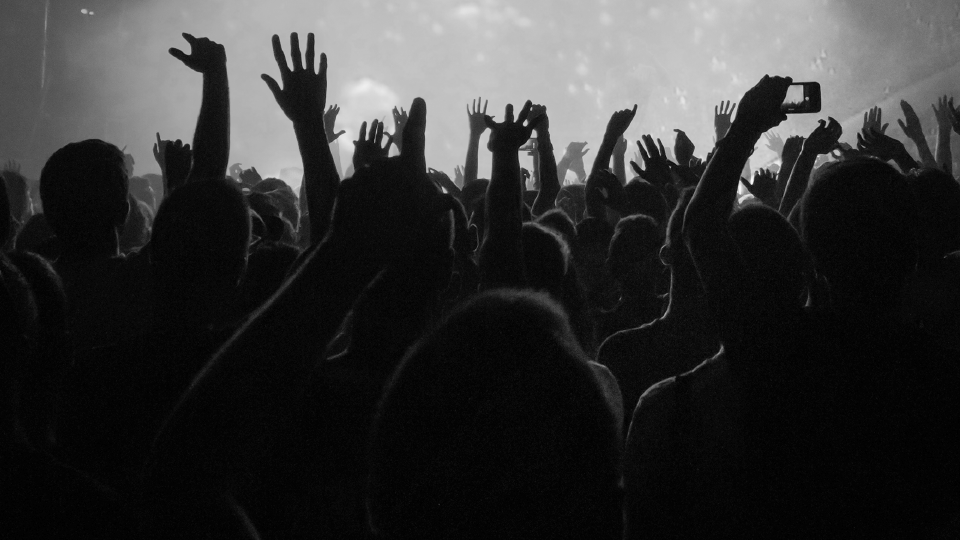 BLM is global in its ambition. When the #EndSARS protests began earlier this year in Nigeria, for example, BLM championed activists on the ground. 
"Colonialism, imperialism, capitalism, anti-Blackness, and other forms of white supremacy kill Black people across the globe," BLM wrote in a press release in October. "The Black Lives Matter movement therefore recognizes the interconnectedness of our struggles as people of African descent across the world. Black international and pan-Africanist solidarity is central to the global Black Lives Matter movement."
For children who want to learn about Black Lives Matter, the beloved television show Sesame Street explored the topic earlier this year when Elmo's dad explained to him why people were protesting racial violence in a moving segment.
The nonprofit Sesame Workshop was awarded the Global Citizen Prize for Culture & Education for educational content like this, as part of its storied history of bringing critical early childhood education to children in over 150 countries through the power of media and the Sesame Street Muppets. The organization's mission statement is "to help children everywhere grow smarter, stronger, and kinder."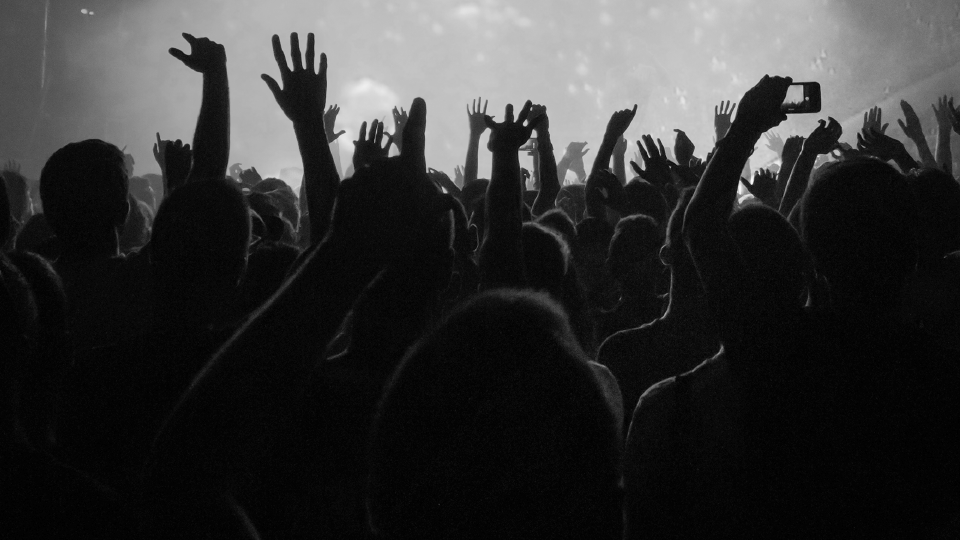 In this screengrab, Elmo speaks during the Global Citizen Prize 2020 special honoring changemakers shaping the world we want on Dec. 19, 2020.
In this screengrab, Elmo speaks during the Global Citizen Prize 2020 special honoring changemakers shaping the world we want on Dec. 19, 2020.
Image: Getty Images for Global Citizen
Over a socially distanced video chat, comedian John Oliver presented the award to Elmo who looked equally well-dressed in an outfit matching Oliver's — according to Elmo, they share the same tailor. 
Asked by Oliver about how he had been spending the past several months, Elmo said: "We've been singing songs about staying healthy, doing meditation, exercise, and having virtual playdates!"
"I just wanted to thank you for everything you've been doing all around the world to help children and families during this pandemic," Oliver said.
Elmo then invited Alessia Cara to the video chat, along with Sesame Street characters from around the world, for a moving singalong.
The Global Citizen Prize for Culture & Education honors an individual or organization that has excelled in creating positive change through an artistic or educational endeavour. Sesame Workshop always strives to provide relevant information and perspectives to children, tackling the toughest issues, like HIV/AIDS, family homelessness, autism, and most recently the COVID-19 pandemic, in ways that children can understand.
This year, it released the "ABCs of COVID-19" to help children better understand the pandemic, lockdowns, and how they can stay safe. This program was part of the organization's broader "Caring for Each Other" campaign that helps children and families find resources for navigating the pandemic. 
Caring for others is ultimately at the root of philanthropy, too. After establishing himself as historically the most giving person in the world, Warren Buffett has been named the winner of the 2020 Global Citizen Prize for Philanthropy — an award that honors a philanthropist or philanthropic group that has shown extraordinary leadership, stepping forward to accelerate their giving in support of the world's biggest challenges, and in pursuit of the UN's Global Goals. 
Billionaire philanthropist @warrenbuffett promised that he would give away almost ALL of his wealth to charity. Now he's calling on other billionaires to do the same 👏 Watch to learn more about why he's the winner of our 2020 Global Citizen Prize for Philanthropy. #GCPrizepic.twitter.com/Tx5WPM0TQu

— Global Citizen (@GlblCtzn) December 20, 2020
Priyanka Chopra Jonas set the stage for the award winner. 
"In 2006, he shocked the world," Chopra Jonas said. "This business visionary did something no one saw coming … He promised that he would give away almost all of his wealth.
"But he didn't just stop there; he called on his peers to do the same, to not wait and to give within their lifetimes," she continued. "He co-founded the Giving Pledge, calling on the world's highest net worth individuals to give at least half of their net worth." 
Buffett, from Omaha, Nebraska, has pledged to gradually donate 99% of his wealth to charities, setting a standard for other billionaires around the world to follow. Over more than a decade of philanthropy, he has given around $37 billion in stock to various causes and nonprofits. Just this year, the investor donated $2.9 billion in stocks to nonprofits navigating the pandemic. 
As Bill Gates told the Global Citizen Prize audience: "His generosity has inspired so many others, including Melinda and me, to give what they can to worthy causes." 
Melinda Gates added: "He isn't just committed to leaving the world better than he found it, he leaves people better than he found them, too."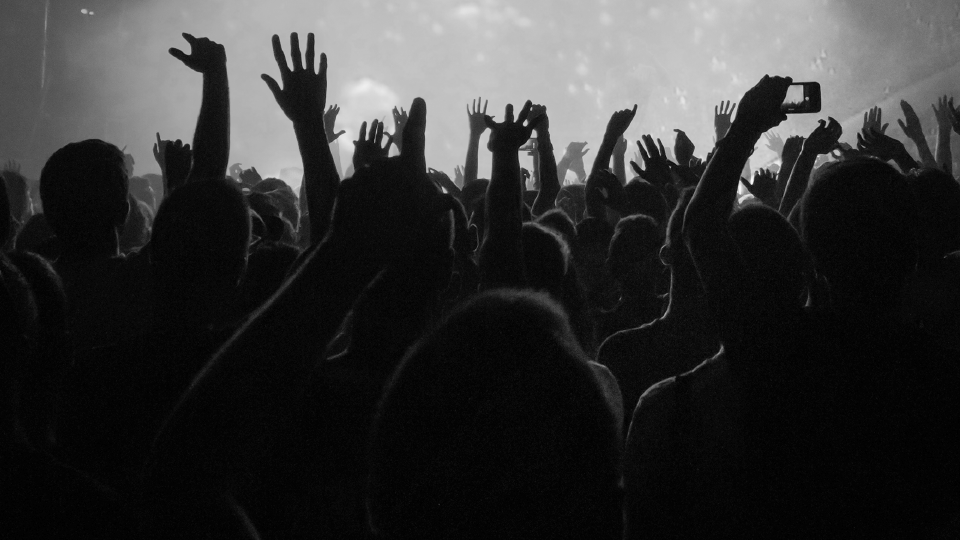 Image: Timothy Archibald
In a statement to the Giving Pledge, Buffett explained why he's so committed to giving away his wealth. 
"Were we to use more than 1% of my claim checks on ourselves, neither our happiness nor our well-being would be enhanced," he said. "In contract, that remaining 99% can have a huge effect on the health and welfare of others." 
---
Join Global Citizen in December 2020 to celebrate the leaders among us who have stepped up against a backdrop of unprecedented global challenges to take action for the world we want — a world that is fair, just, and equal.
The broadcast and digitally streamed award ceremony will also feature inspirational stories of human strength and unforgettable performances that will bring together artists, activists, and global leaders to remind each of us that, together, we will come out of this year stronger. Find out more about the Global Citizen Prize and how to watch here.