---
Why Global Citizens Should Care 
The people of Beirut are facing the aftermath of the tragic Aug. 4 explosion, an ongoing economic crisis, and COVID-19. Support from campaigns like Global Aid for Lebanon are helping some of the most vulnerable people stay safe during this time. You can learn more about the campaign and take action 
here
. 
---
Since the Global Aid for Lebanon campaign launched to support victims of the massive Aug. 4 explosion in Beirut, which killed at least 180 people and injured more than 6,000, the campaign has raised more than $1.2 million in cash and pledges, with additional contributions still coming in.
Global Aid for Lebanon was launched on Aug. 10 by XO Records CEO Wassim "Sal" Slaiby, in collaboration with Global Citizen and the United Nations World Food Programme. Hundreds of donors have contributed to the campaign, including musicians The Weeknd, French Montana, DJ Snake, Belly, Ali Gatie, and Massari, as well as Lebanese celebrities Nancy Ajram, Elissa, Maya Diab, and Ragheb Alama, among many others.
"Our hearts are deeply embedded in our homeland of Lebanon and to see our friends, community, and people from across the globe donating to help is truly moving," Sal and Rima Slaiby said in a statement.
"We have just begun, as this devastation is so deep, and we hope to see the momentum of the fund increase so we can get sufficient help to our country that is in so much need."
Sal and Rima Slaiby kicked off the campaign with a $250,000 personal donation. All funds will be directed to the Lebanese Red Cross, the Children's Cancer Center of Lebanon (CCCL), and the World Food Programme. 
Barron Segar, CEO and president of World Food Program USA, highlighted Sal and Rima Slaiby's "extraordinary efforts" to help the people of Lebanon.
"Their lifesaving efforts will ensure that the people who need help will get it, whether it's food, shelter, or medical assistance," Segar said. 
The World Food Programme is providing emergency food to anyone displaced or made homeless by the blast, as well as families impacted by the economic crisis and COVID-19 lockdown measures. It's also working to ensure the national bread supply and support logistical operations at the Port of Beirut.
Lebanon imports 85% of its food, and the Port of Beirut — the epicenter of the blast — was a key entry point for the country. Some reports suggest that Beirut could run out of bread in a matter of weeks.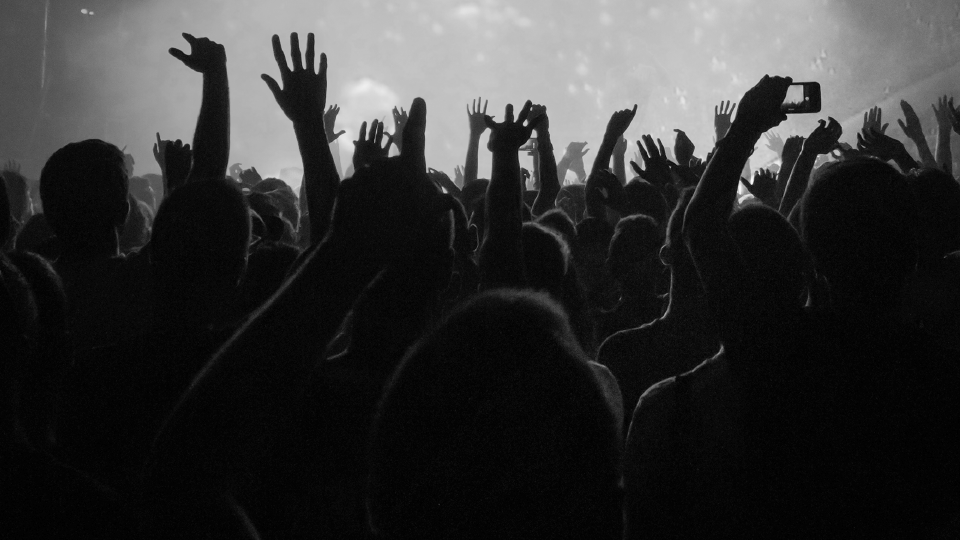 Destroyed buildings are seen from a room heavily damaged in a neighborhood near the site of last week's explosion that hit the seaport of Beirut Beirut, Lebanon, Aug. 12, 2020.
Destroyed buildings are seen from a room heavily damaged in a neighborhood near the site of last week's explosion that hit the seaport of Beirut Beirut, Lebanon, Aug. 12, 2020.
Image: Hassan Ammar/AP
The Lebanese Red Cross was influential in developing triage and first aid efforts in the immediate aftermath of the blast. The organization is continuing to provide medical assistance and has set up 36 health centers and nine mobile units throughout the country. 
CCCL, where Rima Slaiby serves on the board, was damaged from the blast but is still able to offer care. After the explosion, the organization announced that it will provide all children with free cancer treatment for the next six months. 
"This tragic explosion added to the crisis we are all suffering from, but with you by our side, we will be able to fulfill our vision in providing access to free treatment and care to all children with cancer in Lebanon without any discrimination," CCCL wrote in a statement. 
Lebanon was already facing the most severe financial crisis in its history, with unprecedented rates of employment and poverty. As more families were pushed into poverty and hunger, the UN warned of a humanitarian crisis even before the explosion. 
The COVID-19 pandemic has also dramatically strained the country's already fragmented health care infrastructure. After the explosion, Lebanon saw a record spike in new cases. 
"Global Citizen is honored to serve as a community of changemakers that are committed to improving the world by taking action, fighting extreme poverty, and inspiring lasting change," Michael Sheldrick, chief policy and government affairs officer at Global Citizen, said in a statement. "Scores of Global Citizens answered the call to aid the people of Beirut, in support of the 'Global Aid for Lebanon' campaign, and that outpouring of support is a testament to the power of humanity."
He added: "We know that we are strongest when we band together to uplift communities in need, and Global Citizen exists so that no community ever has to endure distress alone."
You can learn more about the Global Aid for Lebanon campaign, take action, and donate here.