Editor's note: This article was originally published on Jan. 13 and has been updated with the latest developments.
Climate activist Greta Thunberg was detained by riot police at a protest over the expansion of a coal mine in Germany on Jan. 17 and later released that same evening. 
Yesterday I was part of a group that peacefully protested the expansion of a coal mine in Germany. We were kettled by police and then detained but were let go later that evening.

Climate protection is not a crime.#LuetziBleibt#LuetziLebt#KeepItInTheGround#ClimateJustice

— Greta Thunberg (@GretaThunberg) January 18, 2023
Thunberg had travelled to the tiny hamlet of Lützerath (or Luetzerath) to join tens of thousands of demonstrators in an attempt to stop the expansion of energy company RWE's coal mine — which has already swallowed more than 20 other local villages.
Holed up in treehouses and squatting in empty houses, many climate activists have been occupying the village in western Germany for a number of years.
But recently, thousands of heavily armed police have invaded the site, clearing large areas where activists had set up camp and detaining dozens of demonstrators. Some, however, have moved into underground tunnels to prevent eviction. The images coming out of Lützerath are straight out of a dystopian sci-fi film.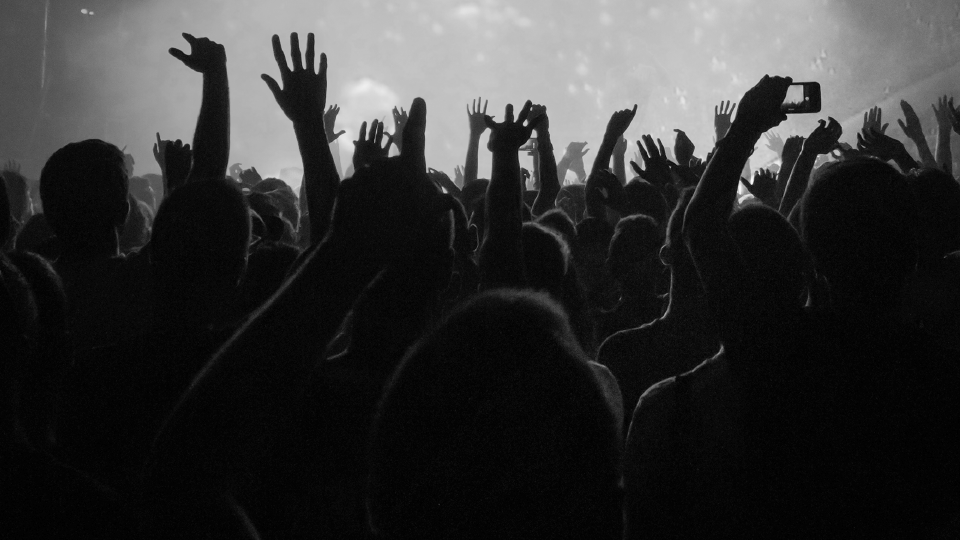 A masked climate activist stands on a roof top at the village Luetzerath, near Erkelenz, Germany, Thursday, Jan. 12, 2023. Police have entered the condemned village in to evict the climate activists holed up at the site in an effort to prevent its demolition, to make way for the expansion of a coal mine.
Image: AP Photo/Michael Probst
 "Lützi," as it was colloquially known by its residents, was once home to almost 900 people. In the last few years, they have all been forced out since the town was sold to RWE in an attempt to meet fossil fuel-dependent Germany's energy needs.
What the German government probably didn't expect was that Lützerath would become a global symbol for broken climate promises and pledges. In recent days, high-profile climate activists such as Greta Thunberg and Nyombi Morris have been raising their voices to stand up against big coal, many of them traveling to the abandoned village itself to support local protestors. 
Kenyan climate activist, Elizabeth Wathuti, said: "We cannot build our future on coal. The future is not forcing people out of their lives as they know it, whether it is at the edge of a coal mine or at the frontline of the climate crisis. I stand with the people of Lützerath."
Although the German government has pledged to end coal use by 2030, in the wake of the war in Ukraine and the subsequent scramble to replace natural gas supplies from Russia, officials say the coal beneath the village is essential. 
Activists counter that that argument is false, pointing to studies including one published in December 2022 that maintains the need for the coal under the village is "nonexistent."
No matter how you slice it, coal is bad. As well as being the single most polluting source of energy on the planet, it also releases massive amounts of toxic gas, damages local residents and wildlife's health, destroys the environment, and is a massive contributor to climate change. 
To have any hope of combating climate change, countries need to be in line with the UN Paris Climate Agreement that outlines a coal-power free world by 2030 at the latest, not expanding coal mines in 2023.
How Can I Help?
Show your support
Even if you're thousands of miles away, you can send a clear message to the German government and other world leaders with their eyes on fossil fuel expansion: we stand with Lützerath. 
Send an email to EU leaders
To protect the climate, we need Europe to swap out dirty energy all together and invest in renewables. Send an email urging EU policy-makers to ditch conflict-ridden fossil fuels like coal.