Each year, world leaders from 19 of the most powerful countries on the planet and the European Union gather to discuss economic and political matters. This meeting is formally known as the G20, or the Group of Twenty.
During these annual meetings, heads of state and leaders from international groups like the World Bank and the United Nations address issues that "go beyond the responsibilities of any one organization," according to IPS News.  
The G20 grew out of efforts from another group of top countries (the G7) to create policy that allows for global financial stability in 1999.
But it wasn't until the global financial crisis in 2007 that G20 leaders actually began to meet. In 2008, former US President George. W. Bush invited world leaders to Washington, kicking off the first G20 summit.
Read More: Why We're Hosting a Global Citizen Festival in Hamburg
Since then, G20 summits have been hosted by a different country each year, and host countries set forth a specific theme related to economic governance for each meeting.
Last year the group met in China for the first time, hosted by President Xi Jinping. The meeting was held in Hangzhou in September with the theme, "Toward an Innovative, Invigorated, Interconnected and Inclusive World Economy."
This year, Germany will host the summit from July 7-8 in Hamburg. In another first, Germany aims to make issues like women's economic empowerment, education, health, and migration focal points of the agenda.  
After each summit, the G20 puts discussions outcomes into a document known as the Leaders' Communiqué, and releases an action plan that includes details how countries aim to contribute to a more sustainable global economy.
Here are the five biggest outcomes from the G20 meeting last year and the progress that has been made, or in some cases, missed.
---
1. Fight Climate Change
One of the biggest outcomes of the G20 last year actually came one day ahead of the scheduled summit, when the US and China agreed to ratify the Paris Climate Agreement.
The US and China are two of the world's biggest greenhouse gas producers. So when they agreed to combat climate change, that provided incentive for other G20 members to follow suit, according to Roger Harrabin, an environmental analyst for the BBC.
However, since then, leadership in the US shifted to President Donald Trump, who decided to pull out of the global climate change deal in May this year. This issue will be an interesting and important area to watch as leaders meet in Hamburg next week, as heads of state from Canada, Germany, and France have spoken out against Trump's decision to withdraw from the deal.
"We cannot expect easy discussions on climate change at the G20 summit," German Chancellor Angela Merkel has said. "Our differences with the US are clear."
2. Support Refugees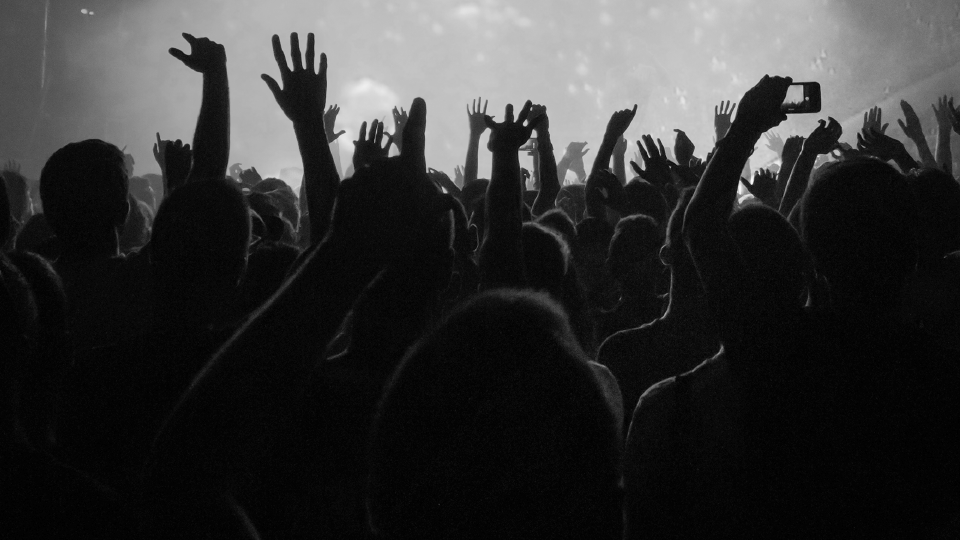 Another outcome of the 2016 G20 Summit included global discussion on supporting refugees. Leaders agreed that "the burdens of the refugees crisis" should be a global responsibility. They also agreed that humanitarian assistance should be strengthened.
However, not all countries upheld this part of the resolution. The US banned Syrian refugees and issued a travel ban for people from six Muslim majority countries earlier this year. And though Saudi Arabia issued 100,000 permits for Syrian refugees, the country has not admitted anyone since 2016. Still, the G20 said that refugee support will be a central theme in Hamburg this year.
"The G20 will continue to address forced displacement in 2017 with a view to developing concrete actions. The G20 will also examine migration issues in 2017," the 2016 communiqué said.
3. Counter Tax Evasion
Last year, the G20 asked the Organisation for Economic Co-operation and Development, a group of 35 countries with major global trading power, to create a black-list of countries that aide and allow companies to evade taxes.
"We ask the OECD to report back to the finance ministers and central bank governors by June 2017," the communiqué said.
Well, that didn't happen. The OECD has still not produced the list requested by the G20.
But on June 7, 68 countries did sign an agreement that aims to counter corporate tax evasion and fraud.
The tax treaty, signed in June this year, came after the Panama Papers revealed that people and companies were evading tax payments and international sanctions in offshore accounts.  
The most important part of the agreement is that it will diminish "treaty shopping," a method by which companies can avoid paying taxes in a third country when doing business, Pascal Saint-Amans, who heads the Organization for Economic Cooperation and Development's tax unit told Bloomberg's BNA News.
The US did not sign the treaty, but was instrumental in helping advance the treaty, according to Saint-Amans.
4. Promote Globalism and Combat "Populist Attacks"
Leaders of the G20 vowed to combat "populist attacks" by placing importance on the greater benefits of global trade in their speeches, according to Lemonde, a French publication.
The global unity of the G20, however, was challenged this past year.
The United States elected a leader with a significantly more nationalist agenda and the United Kingdom voted to withdraw from the European Union.
But not all G20 countries are turning inward. France elected a new president, Emmanuel Macron, who has already shown to be supportive of the sustainable development goals and globalism on several occasions since he was elected in May.
5. Promote Global Trade and Support Innovative Growth
Finally, the G20 promised to favor global trade and investments and oppose protectionism, restraining or limiting trade between states.
"We are extending our commitment to maintaining status quo and dismantling protectionist measures until the end of 2018," the communiqué said. They aim to do this by communicating the benefits of global trade to the public more effectively.
Countries also agreed to support fiscal stimulus and innovation to boost economic growth.
The G20 aims to "ensure broad-based opportunities through and public support for expanded growth in a globalized economy," by investing in science, technology, and innovation fields, according to the communiqué. They set up a G20 Task Force to work with the OECD to achieve progress on this broad goal.
"We have agreed to support the multilateral trading system...We are committed to revitalizing international trade and investment," Chinese President Xi Jinping said after the 2016 G20 summit.
This year, however, resolutions on global trade, innovation, and fiscal stimulus will be up for renewed debate with US President Donald Trump and UK Prime Minister Theresa May joining the discussions.
On July 6, Global Citizen will host our first festival in Hamburg alongside the G20 summit. There we will encourage world leaders to tackle issues related to the sustainable development goals. To learn more about Global Citizen's campaign efforts in relation to the G20 go here.