Citizenship
Panama's offshore systems protect the wealthy but what about the indigenous and rural communities living in poverty?
Over 70% of indigenous in Panama live below the poverty line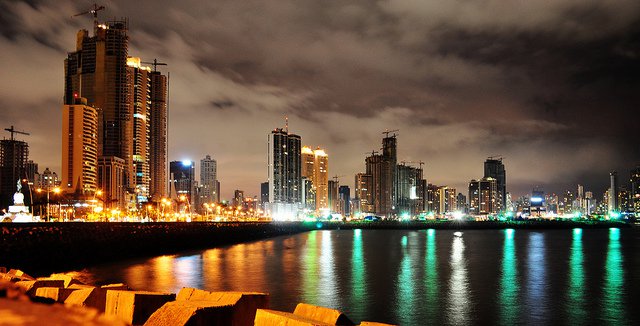 A wave of global scrutiny rocked the small nation of Panama recently. The release of the Panama Papers, which Al Jazeera have called the the largest data leak ever recorded, has laid bare the stealthy tactics employed by the world's rich and powerful to avoid paying their fair share of taxes. World leaders including UK prime minister David Cameron and Icelandic Prime Minister Sigurður Ingi Jóhannsson, have also been implicated in the scandal - an affront to the global poor who lack the privilege of flexibility in deciding how much tax they pay.  According to Gabriel Zucman, author of the Hidden Wealth of Nations: The Scourge of Nations, an estimated $7.6 trillion is held in tax havens like Panama. That equates to 8% of the world's combined economy.
With so much money reserved in an offshore tax havens such as Panama, one might assume that regular life in the nation equates to luxury and relaxation. Not quite. In fact 23% of the country's people live below the national poverty line. Disproportionately affected are the indigenous communities that comprise 12.5% of the Panamanian population, of which over 70% are caught in poverty.
It remains true that many of Panama's indigenous communities prefer to live away from urban areas and follow the  traditions of their predecessors; traditions that measure richness according one's closeness to nature rather than their accumulation of financial assets. This is part of the reason poverty persists amongst indigenous communities worldwide, according to Mark Camp, the deputy executive director of indigenous rights NGO Cultural Survival. He has commented: "When you look at the different measures of wealth and poverty, indigenous peoples end up falling to the bottom of the ranking. However, they often are offended by having their wealth judged only by those measures that were established by Western standards." 
Flickr: Ali Eminov

Still, despite belonging to one of the fastest growing economies in Latin America, Panama's rural and indigenous communities continue to face disadvantages like a lack of access to water, healthcare and sanitation.  Indigenous Panamanians that do make the move to the city are often only able to access low paid jobs and are beset by prejudice and discrimination from the country's Spanish-speaking Latin population. Osvaldo Jordan of the Panamanian NGO Alianza para la Conservación y el Desarrollo said, "Some [of the spanish speaking Latin population] think the Indians are less intelligent, which damages their self esteem." Unfortunately, ingrained racial tensions serve to prevent indigenous Panamanians even as they attempt to break the poverty cycle.
When the super rich manipulate the system to harbour wealth by not paying their share of tax, it is not only unjust, it damages global development by siphoning revenue from essential services such as education, healthcare, and civil infrastructure. It is particularly disappointing that in Panama, where secretive banking has contributed to a booming economy that the nation's poor are unable to attain fair access to the nation's success.