Did you know that keeping a tree standing is one of the most effective ways you can combat climate change? 
When you protect a forest from being cut down, you doing your part to help reduce emissions, while also protecting threatened wildlife, empowering local and indigenous communities, and fighting poverty and deforestation. All at the same time!  
As a global community, we have never been as connected as we are right now. If we each do our part, we can change how the world's forests are valued. And we can make a real difference in forest conservation and climate action.
Stand For Trees projects conserve over 18,000 square miles (imagine 6 New York Cities!) of the most spectacular forest landscapes on the planet, as well as the people and animals that call them home.  
By supporting Stand For Trees, you are directly creating a sustainable income stream for high impact forest conservation projects and doing your part to reverse the dangerous effects of climate change.  
How awesome is that? 
Here is a snapshot of the incredible projects that you can support all around the world and remember, as Margaret Mead so timelessly said, "Never doubt that a small group of thoughtful, committed citizens can change the world; indeed, it's the only thing that ever has."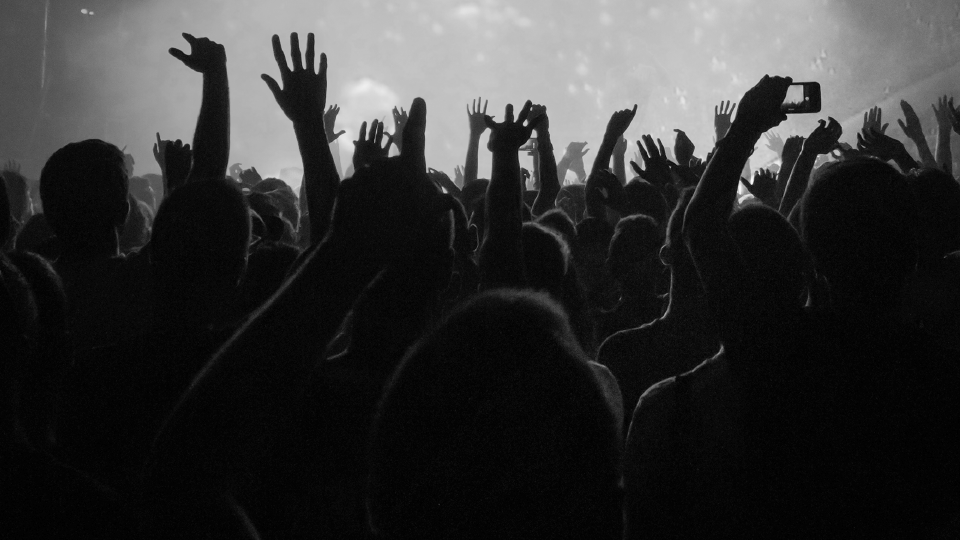 Image: Kasigau Wildlife Corridor Project - Kenya
Nestled between Kenya's Tsavo East and Tsavo West National Parks, the Kasigau Wildlife Corridor Project protects 500,000 acres of dryland forest and supports local communities of over 100,000 in job creation and sustainable development activities. 
When you offset your CO2 emissions by supporting the Kasigau Corridor Project, you simultaneously protect a vital wildlife migration corridor for endangered populations of African elephant, Grevy's zebra, cheetah, lion and African wild dog, as well as more than 50 species of large mammals and over 300 species of birds. Without support for the project, local communities have little option to provide for their families other than slash-and-burn agriculture. Your Stand For Trees purchase is critical to valuing this forest for the vital services it provides, and to creating new, sustainable livelihoods for the people protecting it.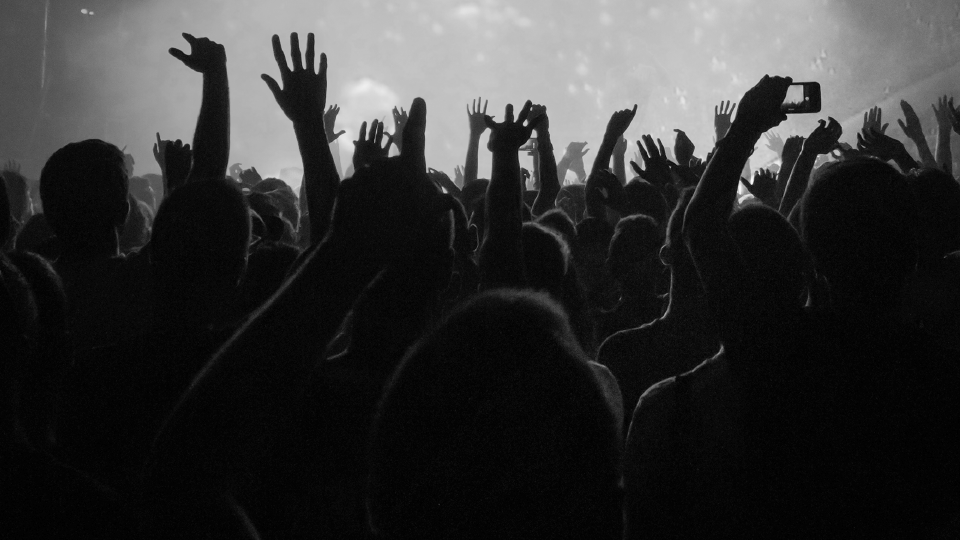 Image: Buddhist Monk Forest Conservation Project - Cambodia
The ex-Khmer Rouge Province of Oddar Meancehy in Cambodia has historically had one of the region's highest deforestation rates. Oddar Meanchey has been under constant and intense pressure from commercial and illegal logging and unsustainable agricultural expansion. The forests in Oddar Meanchey are critical to the traditional identity of the Buddhist Monks and other local communities that have been living in the areas for generations. The project area contains Sacred Forests, which locals believe to be inhabited by spirits that protect their villages and ensure prosperity. These communities have partnered with the Forestry Administration of Cambodia to stop deforestation.
Your Stand For Trees purchase provides the critical resources for these local communities to protect their forests. Your support directly improves the quality of life by providing employment through forest patrolling, training, and sustainable farming to increase productivity and decrease hunger. Your purchase also supports the distribution of fuel-efficient cook-stoves, improving public health while reducing pressure on forest resources. This pioneering project — with your help — demonstrates community resilience to help end deforestation while preventing climate change for us all.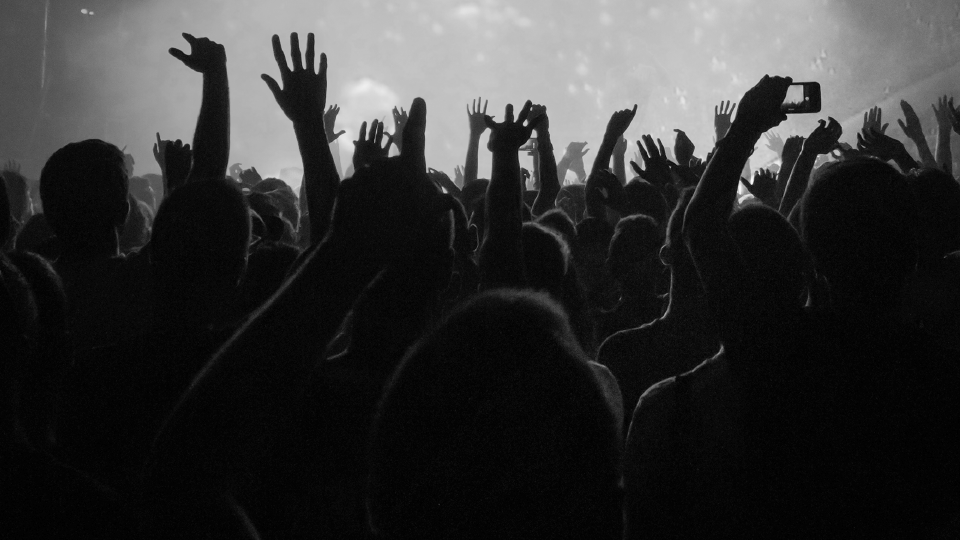 Image: April Salumei Rainforest Project - Papua New Guinea
The April Salumei Rainforest Conservation project area is home to 164 forest-dependent communities. These communities have strong cultural ties to the forest, and a common desire to protect their environment whilst developing basic local necessities like clean water, solar power and the establishment of sustainable productive activities. Supporting this project helps the communities to achieve these goals while protecting virgin tropical rainforests from commercial threats. 
When you offset your CO2 emissions by supporting the Congo Basin Rainforest Project, you simultaneously protect one of the world's most important tropical habitats located in one of the world's most impoverished countries. Without support for the project, the area would likely be leased to foreign logging and mining companies, resulting in destruction of this critical habitat. Your Stand For Trees purchase brings value to this forest for the vital services it provides, and it creates sustainable development opportunities for the people protecting it.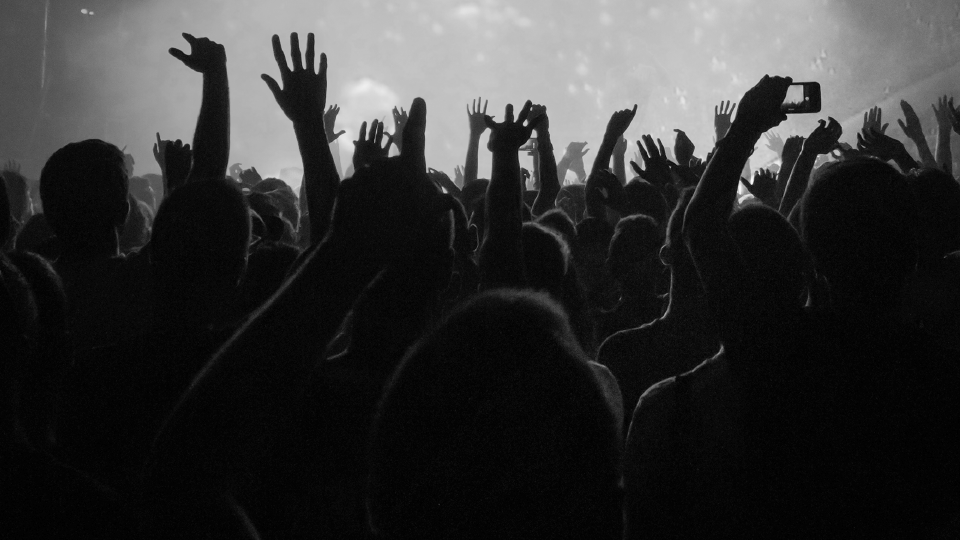 Image: Congo Basin Rainforest Project - Democratic Republic of the Congo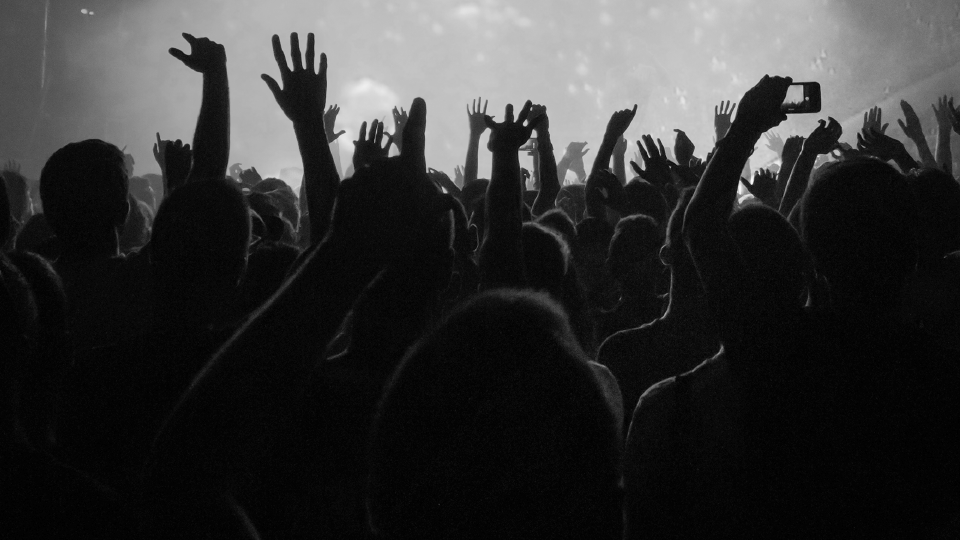 Image: Suruí Indigenous Forest Carbon Project - Brazil
The Suruí Indigenous Forest Carbon Project is the first REDD+ project to be owned and managed entirely by an indigenous community. The project works to defend and preserve the autonomy and the cultural and territorial heritage of the Suruí people: a tribe of roughly 1,300 members, structured in four clans, who were first contacted less than 50 years ago.
For the Surui, like many indigenous peoples of the Amazon, forests are the source and center of economic and spiritual life. However, they are under intense pressure to allow logging and cattle ranching in their territory.
With your support, this project can dramatically reduce deforestation and the resulting CO2 emissions in the Suruí territory. The Suruí Indigenous Forest Carbon Project consists of 248,000 hectares straddling the Brazilian states of Rondonia and Mato Grosso, in the "arc of deforestation" sweeping over the Amazon. Your purchase of Stand For Trees Certificates allows the Suruí to defend their forests, to invest in their future, and to thrive as a community.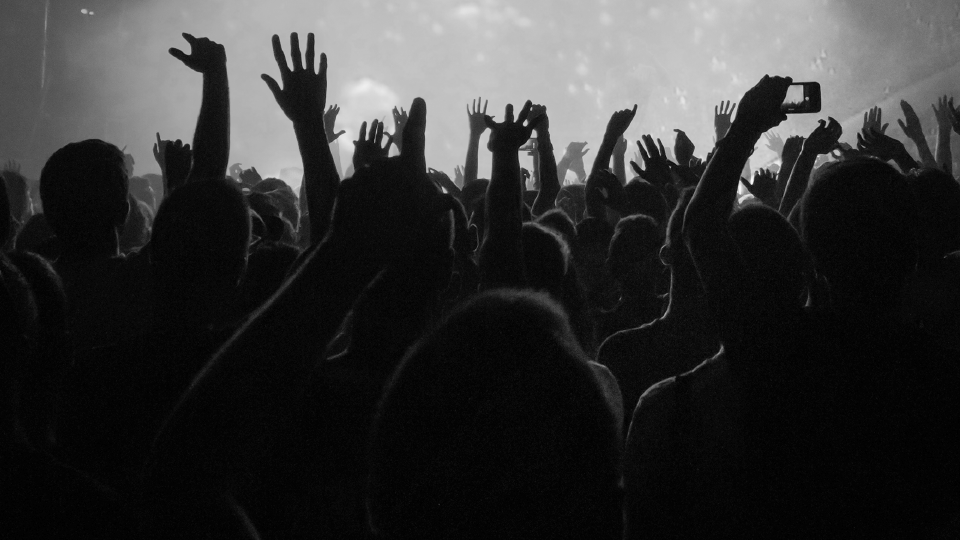 Image: Rimba Raya Orangutan Reserve Project - Indonesia
Nestled in the southern coast of Borneo lies the Rimba Raya Orangutan Reserve. One of the most highly endangered ecosystems in the world, the High Conservation Value (HCV), lowland peat swamp forest is home to local communities and over 1,000 at-risk plant and animal species, including the Borneo orangutan, clouded leopard, and Asian sun bear. Everyday, paper and palm oil interests put Indonesian forests in jeopardy. If these forests are cut down, we run the risk of emitting one of the largest concentrations of natural carbon in the world.
Purchasing Stand For Trees Certificates helps protect these forests and all those who depend on them including local communities and local wildlife — keeping carbon stored in their trees and out of our atmosphere. In addition, your purchase helps improve access to clean water, efficient cook stoves, and health care for all those who live in the project area.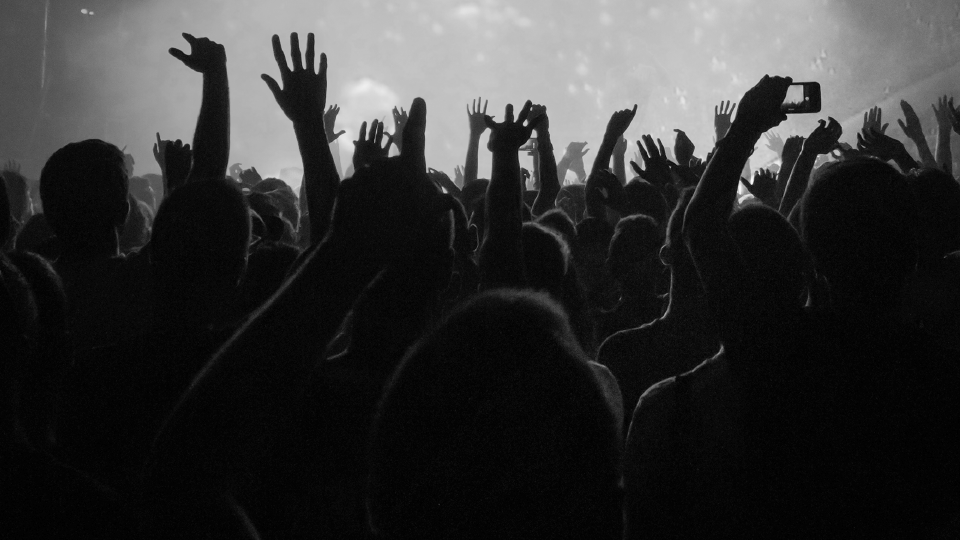 Image: Brazilian Rosewood Amazing Conservation Project - Brazil
Pará, Brazil houses one of the most diverse and abundant ecosystems on the planet. The Brazilian Rosewood Project in the Pará's Portel municipality works to protect this fragile ecosystem by stopping rampant deforestation of carbon-dense rainforest while allowing degraded forests an opportunity to regenerate.
By supporting this project you are investing back into the community — 130 families in total — to provide employment for forest protection, and legal land-use permits that keep illegal deforesters away while protecting threatened species and local livelihoods in the process. The project also supports local villages to strengthen their social structure, improve food security through agroforestry techniques, and encourages less fuelwood usage by implementing energy-efficient cookstoves, which produce additional reductions in greenhouse gas emissions. 

Brazil is home to 14% of the world's rainforests, but accounts for 40% of global deforestation — making the country a foremost priority for conservation. Located within the Brazilian state of Acre, the Valparaíso Project preserves 28,096 hectares of pristine tropical rainforest alongside the Valparaíso River and Jurua River in the Amazonian Basin. The project protects one of the world's most biologically diverse regions while enhancing the quality of life and socio-economic development of local populations.
Regional studies have shown that the rainforests surrounding the Valparaíso and Jurua River contain some of the highest levels of biodiversity in the world, and thus the Valparaíso Project is imperative to protecting this region's species diversity and freshwater networks. Your purchase of Stand For Trees Certificates from this project protects these remaining forests by helping to make conservation a more economically viable option to slash-and-burn agriculture, cattle ranching, and commercial extraction.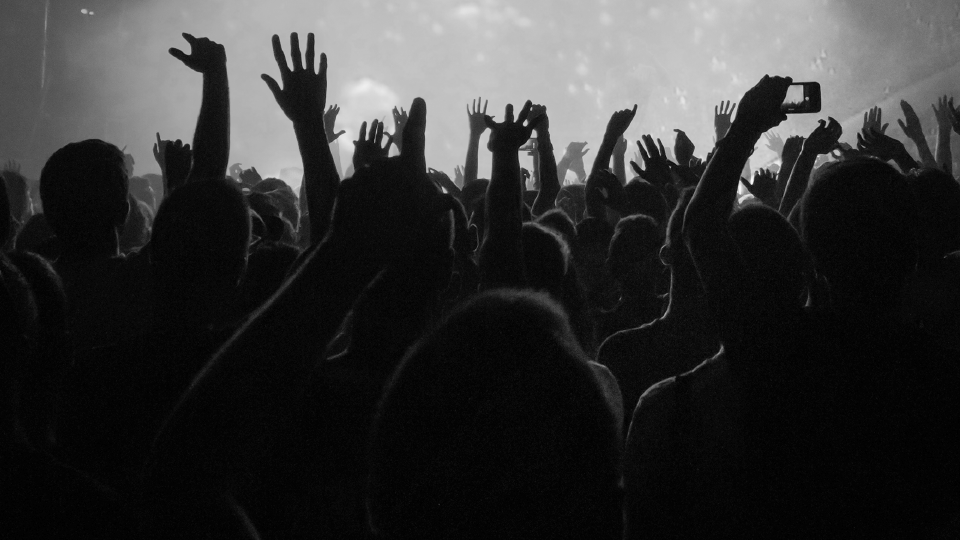 Image: Cordillera Azula National Park - Peru
The Cordillera Azul National Park (PNCAZ) is one of the largest protected areas in Peru, covering more than 1.35 million hectares, and extending from mountainous cloud forests to lush Amazon lowlands. Its vast territory stretches into four departments: San Martin, Loreto, Huánuco and Ucayali.
Cordillera Azul is home to a number of unique habitats, some of which are virtually untouched by mankind and is home to a great array of animal and plant life. An estimated 6,000 species of plants, more than 80 large and medium-sized mammals, about 180 fish species and over 600 birds species reside here. The Park is also home to many endemic and newly discovered species, and it is a certainty that even more new species will be discovered here in future! Although there are no formal human settlements within the park, the adjacent area is home to the indigenous Kakataibo people, a group with little contact with the outside world.
The park is at the center of a wider area of critical habitat that covers a further 2.3 million hectares and has a population of approximately 250,000 people living in rural villages and indigenous communities, all of which rely heavily on local natural resources for their livelihood.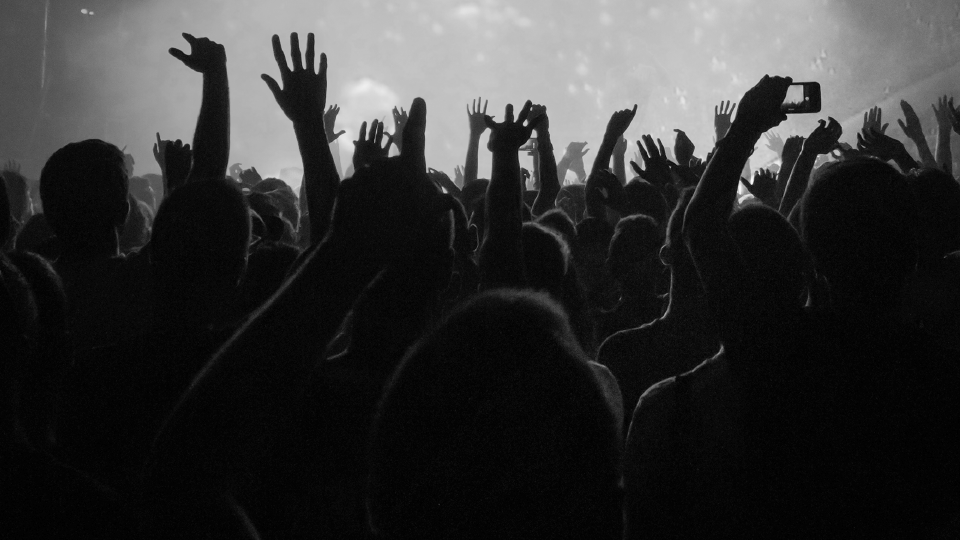 Image: Kulera Community and Biodiversity Partnership - Malawi
Malawi, known as the "Warm Heart of Africa" is one of the poorest nations in the world, where the average household income is equivalent to thirty dollars a month. The Kulera Partnership encompasses over 65,000 households living in the most rural communities of the country. These rural communities, struggling with dire poverty, are often times forced to deplete natural resources for survival. The Kulera Partnership was designed with the vision of preventing deforestation in Malawi while helping transform impoverished communities into prosperous communities. 
Your Stand For Trees purchase provides critical resources for these local communities to protect their forests though improved agriculture techniques and sustainable land use – planned by the communities themselves. Your purchase directly supports the groundbreaking partnership between community members and the government to tend to the forest and landscape, producing carbon offsets that will support biodiversity, mitigate climate change, and empower vulnerable communities.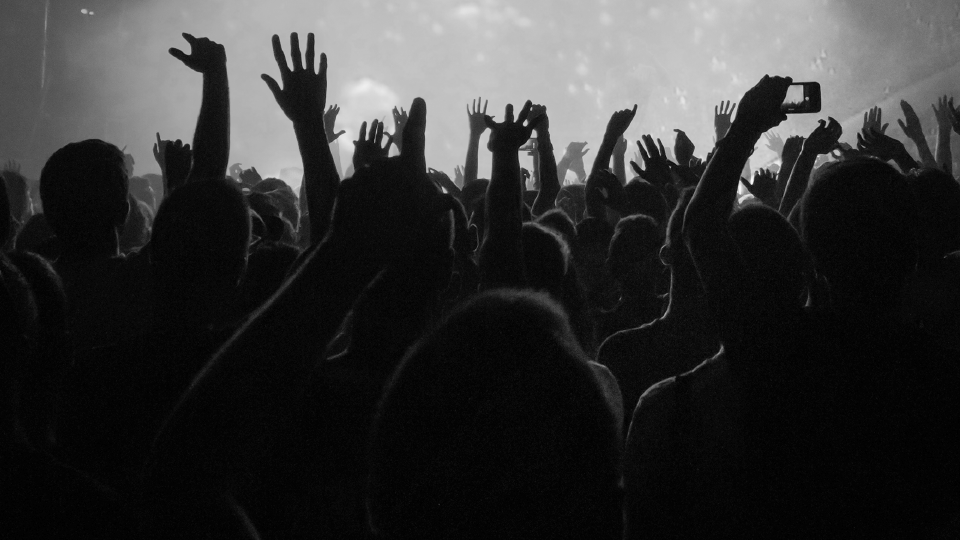 Image: Amazon Forest Protection Project - Brazil
This project avoids unplanned deforestation of High Conservation Value rainforest in the Portel municipality in the region of Pará, Brazil. The project engages local villagers as paid staff in forest protection and biodiversity monitoring activities, as well as introduces alternative and sustainable livelihood alternatives to local communities.
Approximately 80 families live within the boundaries of the project and all of them practice subsistence agriculture. The project is working to provide legal land-use permits that will result in official land titles for those villages that actively participate in forest protection. Through funds from purchases of Stand For Trees Certificates, the project can continue to improve food security through agroforestry techniques and to use less fuelwood by using energy-efficient cookstove technologies, with additional greenhouse reduction benefits. In addition to the above activities, 5% of the revenues from Stand For Tree Certificate sales will be used to create a trust fund that will serve to support locally driven sustainable initiatives.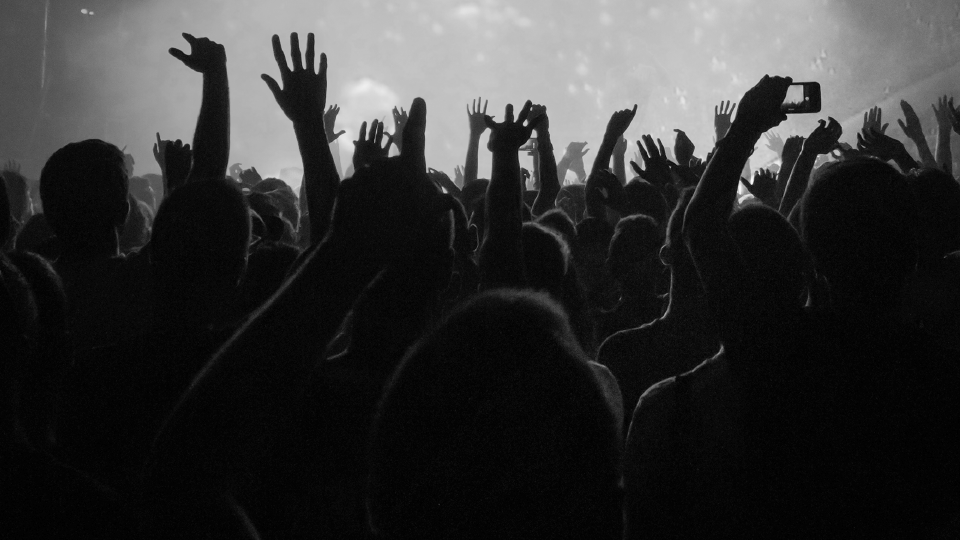 Image: Tambopata Biodiversity Reserve Project - Peru
Recognized internationally as an area of incredible biodiversity, the Tambopata National Reserve and Bahuaja Sonene National Park in the Peruvian Amazon is home to some of the world's most beautiful and endangered wildlife. Jaguar, Giant River Otters and Giant Armadillos can be found living alongside Blue Macaws and other endangered species in need of immediate protection. Families and communities living around the Reserve rely upon clean water and other resources supplied by the forests.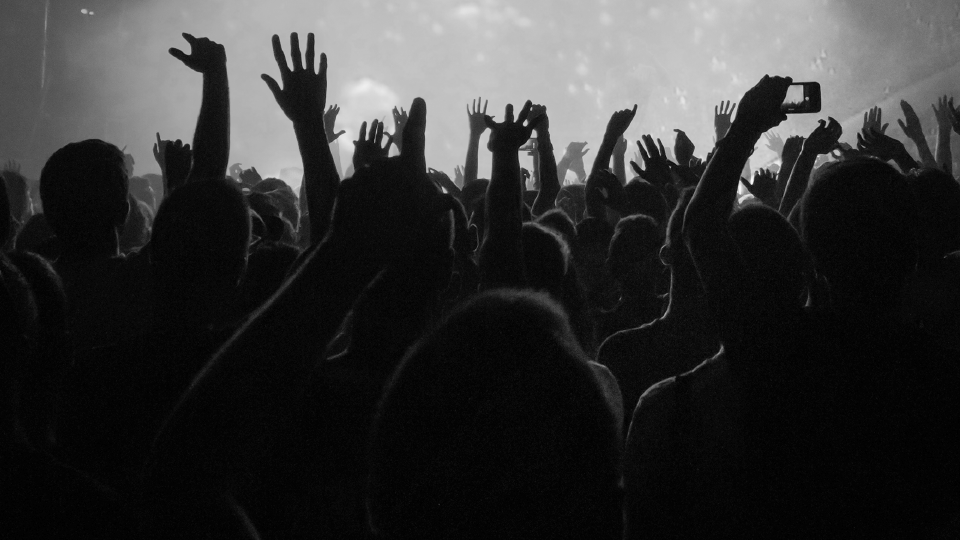 Image: Lower Zambezi Community Forest Project - Zambia
Zambia's forests are rapidly vanishing. The country's deforestation rate is the highest in Africa. Subsistence agriculture and the need for charcoal have resulted in steep rates of illegal and destructive tree cutting.
The Lower Zambezi Community Forest Project is helping farming communities in Zambia to improve their livelihoods, protect disappearing forests and create a sanctuary for threatened wildlife. Located approximately 120 km southeast of Zambia's capital city Lusaka, the project protects one of the last intact areas of forested land within Lusaka Province. It provides a vital buffer to the adjacent Lower Zambezi National Park and is part of a globally significant conservation area which also includes a UNESCO designated World Heritage Site. Purchasing a Stand For Trees Certificate supports these efforts to provide alternative, sustainable livelihoods that protect the remaining forest in the area.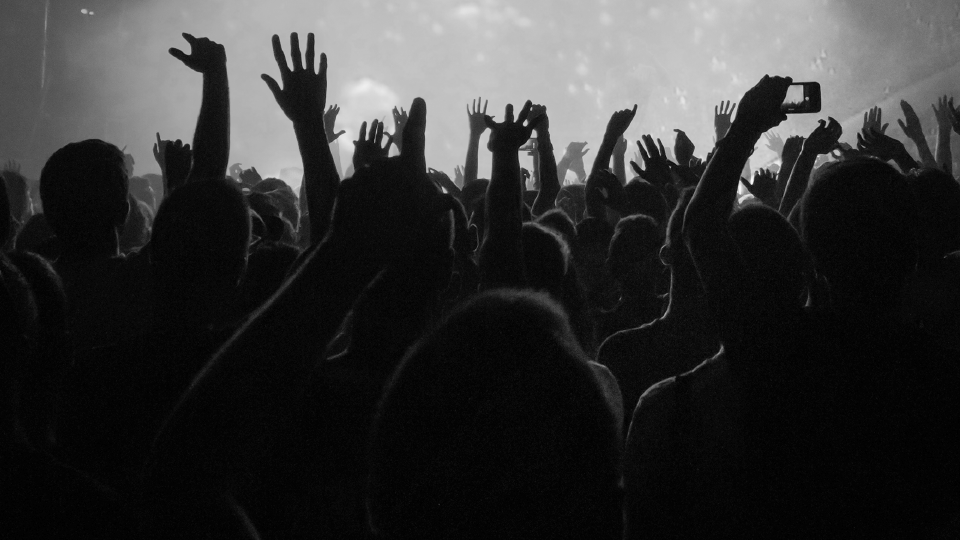 Image: Makira Natural Park Project - Madagascar
Operating in the area since 1993, the Wildlife Conservation Society and Madagascar's Ministry of the Environment and Forests began creation of the Makira project in 2003, to safeguard one of the largest remaining rainforests in Madagascar. Its establishment was finalized in 2012 and it is now the largest protected area in the country. Your support of this project helps to finance the long-term conservation of one of Madagascar's most pristine rainforest systems, improve community land stewardship and governance, and support sustainable livelihood practices for more than 90,000 people leading to improved household welfare.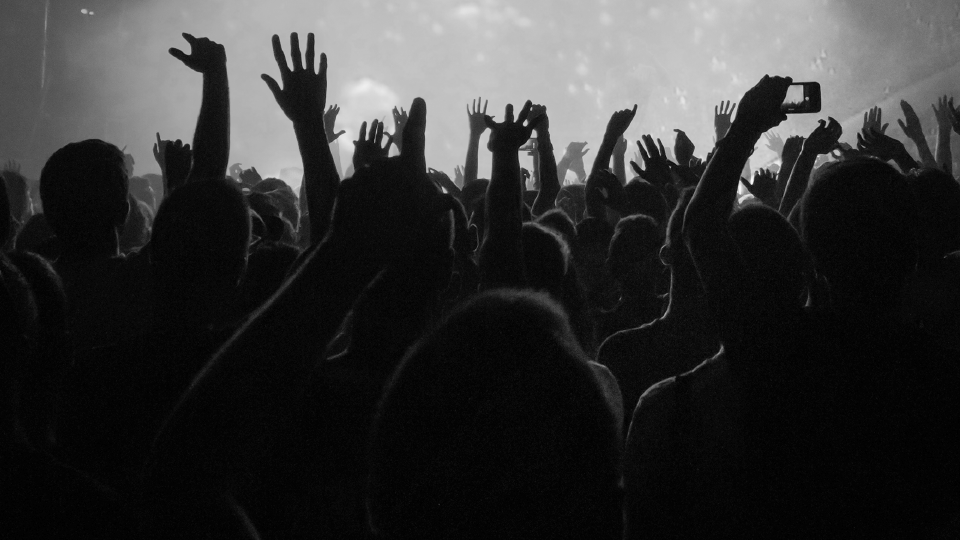 Image: Choco-Darien Forest Conservation Project - Colombia
Located in northwestern Colombia, this project protects 13,465 hectares of rainforest by helping local Afro-Colombian communities protect their ancestral lands and pursue sustainable livelihoods. When you offset your CO2 emissions by supporting the Chocó-Darién Forest Conservation Project, you simultaneously help protect one of the most biologically diverse rainforests on the planet. Your support for the project enables local communities to monitor encroachment by neighboring cattle ranchers who are deforesting the surrounding area for beef production. Your Stand For Trees purchase is critical in empowering these local communities to pursue more sustainable economic options, and to valuing this forest for the critical services it provides to us all.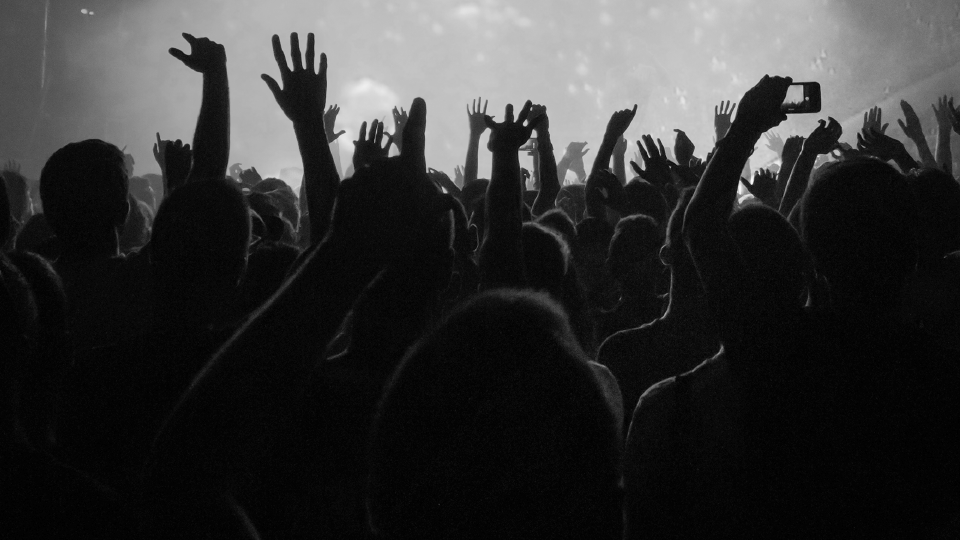 Image: Kariba African Wildlife Corridor - Northern Zimbabwe
The Kariba African Wildlife Corridor Project serves as a corridor between three existing national parks in Zimbabwe, namely Mana Pools, Matusadona and Chizarira as well as eight further wildlife reserves. By providing a corridor for wildlife, the project has a positive impact on biodiversity both within the project area and in the surrounding region. The project impacts include improved habitat for threatened species like the Black Rhinoceros, of which few individuals are left in the area. Zimbabwe's socio-economic crisis has taken a great toll on the country's agricultural sector, its people and its wildlife. Before the project, unsustainable forest clearing & wildlife poaching ran rampant in the region. Your support of this exemplary REDD+ project through Stand For Trees is critical to reducing pressure on the country's forests and providing sustainable means of livelihood.
There's lots of indigenous communities, trees, and forests to protect. The BIOREDD+ Pacifico Project in Columbia is coming soon!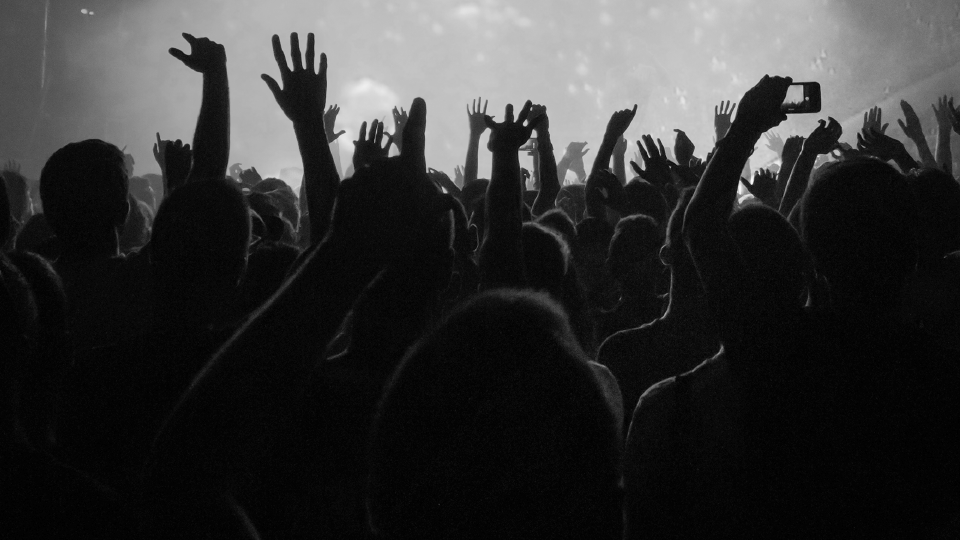 ---
The views expressed here are not necessarily those of each of the partners of Global Citizen.