During World Pride Month, communities around the world gather to honor LGBTQ+ people and draw attention to the challenges they face globally.
Over the past year, the LGBTQ+ community has recognized several hard-won victories that are helping ensure equal rights around the world. Recently, the Australian state of Victoria outlawed LGBTQ+ conversion practices, inspiring hope that more local and national governments will follow suit, and Angola became the latest African country to decriminalize same-sex relationships.
These wins are a testament to the power of advocacy as Global Citizens demand that government leaders protect the rights of LGBTQ+ people — but there is still more work to be done.
As part of our efforts to promote equity and justice for all, join us by expanding your advocacy for the LGBTQ+ community past June and recognizing the areas where progress still needs to be made.
Here are six issues the global LGBTQ+ community is still fighting in their quest for equal rights.
1. The Ugandan Parliament passed the Sexual Offenses Bill, further criminalizing same-sex sexual acts.
Uganda has remained staunchly homophobic both in terms of legislation and the general sentiment of government officials. According to the Franklin & Marshall Global Barometer of Gay Rights, which measures how well countries protect the rights of LGBTQ+ people, Uganda scores 11%, meaning the nation persecutes people based on their sexual orientation or gender identity.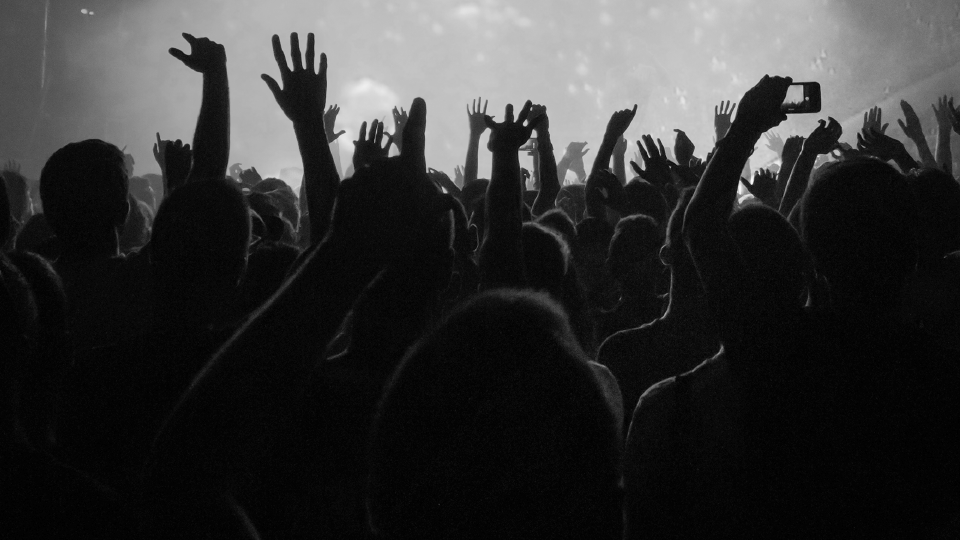 Consensual, same-sex relations are illegal in Uganda as a result of colonial-age laws that still exist in the country, but that has not stopped politicans from attempting to further criminalize homosexuality. In 2009, a member of parliament introduced a bill seeking to punish homosexuality as a capital offense, leading it to be known as the "Kill the Gays Bill." While the Anti-Homosexuality Act was eventually struck down in 2014, violence against LGBTQ+ people in Uganda surged due to the outspoken, homophobic remarks promoted by government officials.
Now, the Ugandan Parliament has once again passed a bill that seeks to further criminalize homosexuality. The Sexual Offenses Bill was introduced under the guise of protecting victims of sexual violence, according to Human Rights Watch, but contains provisions that punish consensual, same-sex acts, discriminate based on HIV status, and allow the death penalty to be enforced for certain offenses.
As a network of sexual minorities in Uganda, here is our collective statement regarding the recent Sexual Offences Bill passed by Parliament. If you need copies of the bill and committee report, don't hesitate to reach out. For now, the organising starts. #DareToLovepic.twitter.com/8JfCC0RHzH

— Sexual Minorities Uganda | SMUG (@SMUG2004) May 5, 2021
LGBTQ+ rights organizations like Sexual Minorities Uganda have highlighted the homophobic language and called on the international community to speak out against the bill. While many human rights advocates believe that President Yoweri Museveni will not assent to the bill, they are also worried that the nature of homophobia presented by government officials will lead to an increase in violence and discrimination against LGBTQ+ people, as in the case of the 2014 Anti-Homosexuality Act.
2. The US Supreme Court ruled that a Catholic organization can discriminate against LGBTQ+ people based on religious beliefs.
As the latest legislative session of the US Supreme Court comes to an end, the court issued a decision that puts the future of LGBTQ+ rights in a precarious position. Earlier this month, the court ruled that a Catholic Church-affiliated adoption agency is legally allowed to bar same-sex couples from applying to become foster parents.
Currently, 11 US states allow private agencies to refuse to place children with same-sex couples, according to Al Jazeera.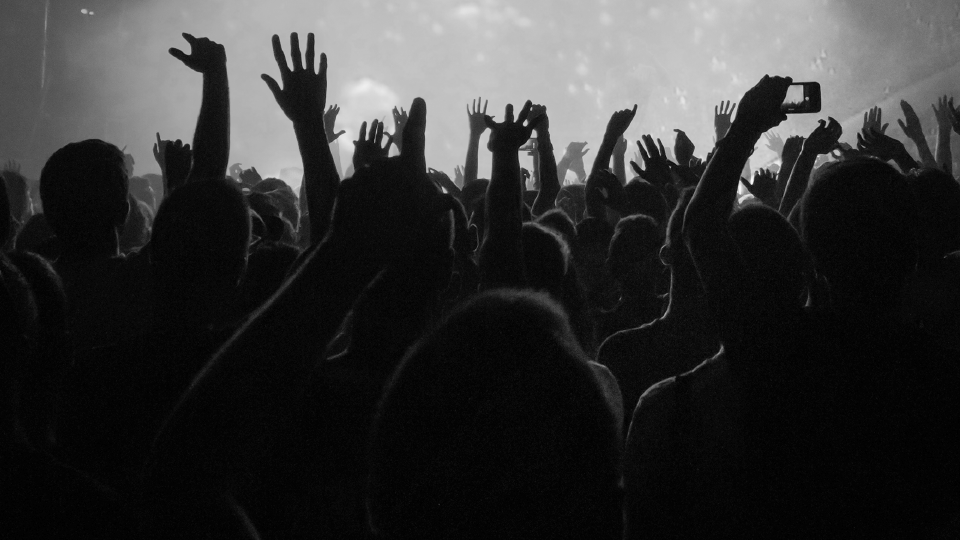 While this ruling allows adoption services to discriminate against LGBTQ+ people based on religious freedom in the US, the American Civil Liberties Union (ACLU) noted that the ruling did not allow for the broad discrimination of LGBTQ+ people based on religious beliefs. To prevent discrimination based on sexual orientation or gender identity from occuring, the US government must take steps to pass legislation that secures the rights of LGBTQ+ people.
This year, the US House of Representatives passed the Equality Act, which prohibits discrimination on the basis of sex, gender identity, and sexual orientation. Now, the bill must pass the US Senate before it can be signed into law by President Joe Biden.
Though the Supreme Court ruling may not have far-reaching effects on the future of LGBTQ+ rights in the United States, it is part of a concerning trend of anti-LGBTQ+ rulings and legislation taking place around the world. Last year, the Hungarian parliament passed a law banning same-sex couples from adopting children by enforcing a rule that only married couples can adopt. Same-sex marriage is currently illegal in Hungary.
3. Seven countries maintain the death penalty as punishment for same-sex conduct. 
While LGBTQ+ people everywhere face violence — even in regions where same-sex relations are not criminalized — there are seven countries that allow the death penalty to be applied as punishment for people convicted of participating in same-sex conduct.
Human Rights Watch has compiled an interactive tracker that allows users to explore where LGBTQ+ people are persecuted under the law. While legal punishment can be interpreted by the judge issuing sentencing, sexual acts partcipated in by people of the same sex — as well as some forms of gender expression, such as a person dressing in accordance with their gender identity rather than their sex assigned at birth — can be punishable by stoning, prison sentences, fines, whipping, and flogging.
Currently, Brunei, Iran, Mauritania, Qatar, Saudi Arabia, Sudan, and Yemen maintain the death penalty.
4. Hungary passed a law banning LGBTQ+ content in schools.
More nations are pursuing legal paths to criminalize the promotion of LGBTQ+ rights. In Ghana, members of parliament introduced legislation to criminalize LGBTQ+ advocacy after international support for LGBTQ+ rights poured in when violence and harassment forced the country's first LGBTQ+ community center to close.
In the United States, the governor of Tennessee recently signed a law mandating that educators receive consent from parents to teach curriculum concerning sexual orientation or gender identity, putting young people at risk of missing out on important milestones in LGBTQ+ history and sexual health knowledge.
As part of this trend, Hungary's parliament passed a law banning LGBTQ+ people from being featured in school educational materials or TV shows for minors, as part of a broader campaign against LGBTQ+ rights in Hungary.
International human rights groups, such as Amnesty International, say that the law will further stigmatize LGBTQ+ people in Hungary and lead to greater instances of discrimination.
5. Violence against LGBTQ+ people in Brazil is surging.
The COVID-19 pandemic has taken the lives of over 500,000 people in Brazil, hitting Indigenous and low-income communities the hardest. In addition to the public health crisis, violence against LGBTQ+ people has surged in response to a culture of homophobia, in part encouraged by President Jair Bolsonaro.
Bolsonaro has shared his homophobic views since well before being elected president in 2018. In addition to stating he would be "incapable of loving a homosexual son," Bolsonaro has used derogatory terms meant to criticize LGBTQ+ people and criticized the Brazilian Supreme Court for criminalizing homophobia.
A violent crime against an openly gay man in the city of Florianópolis earlier this month has prompted wider discussion of the paradox between the promotion of LGBTQ+ rights and discrimination against queer people. Brazil boasts a vibrant LGBTQ+ community and legalized marriage equality in 2013, but experiences one of the highest rates of violence against LGBTQ+ people in the world.
"Brazil is the world champion of LGBT murders," Margareth Hernandes, a lawyer and president of the gender law commission, told the Guardian. "We are a very conservative country where there is still a lot of prejudice. Hate speech ends up propagating violence."
6. LGBTQ+ people remain vulnerable to COVID-19 around the world. 
While LGBTQ+ rights vary greatly by country, perhaps the most unifying challenge faced by LGBTQ+ people around the world is that posed by the COVID-19 pandemic. Last year, a report published by the global LGBTQ+ advocacy group OutRight Action International found that LGBTQ+ people face compounded issues of violence, exclusion, and poverty during the pandemic.
"Vulnerable communities become more vulnerable during times of crisis and, for LGBTIQ people, this is amplified even more so exponentially," Daina Ruduša, senior communications manager at OutRight, told Global Citizen last year. "Because not only are we more vulnerable on a day-to day-basis, but we are also excluded by non-intersectional relief efforts and cut off from crucial lifelines like community networks."
In addition to the threat of the coronavirus, LGBTQ+ people experienced higher rates of job instability and food insecurity because of discrimination. They also could not receive equitable access to governmental or humanitarian support, in part due to discrimination and fear of being judged for their sexual orientation or gender identity.
While COVID-19 vaccines are being manufactured and shared widely, there are many countries where vulnerable populations have yet to receive a single dose of the vaccine. Until the pandemic ends for everyone, everywhere, COVID-19 remains a threat to LGBTQ+ people around the world.
---
As June comes to an end, it is important to remember that Pride Month is about more than parades, parties, and rainbow-themed deals offered by businesses — it is a movement to recognize the humanity of queer people and fight for their rights everywhere.
Thousands of LGBTQ+ people across the world are unable to celebrate Pride because of violence, discrimination, and harrassment, particularly in one of the 69 countries that continue to criminalize homosexuality. By supporting the LGBTQ+ community year round, Global Citizens can ensure that the fight for equality does not stop until every person is able to enjoy equity and justice everywhere.