Coming from a long line of influential activists, fighting for change and advocating for the vulnerable is not new to Femi Kuti and his son Made. 
Olufunmilayo Ransome-Kuti, Femi's grandmother and Made's great-grandmother, was a pioneer African feminist and educator who was instrumental to Nigeria's fight for independence as well as an iconic advocate for women's rights in Nigeria. 
Her son, Olufela Anikulapo-Kuti — Femi's father and Made's grandfather — is not only the creator of the Afrobeat music genre but he used it extensively to call out government injustice and uphold the rights of common Nigerians. There is arguably no Nigerian musician more widely known across the world than Fela. 
Fela's second cousin, Wole Soyinka, is Africa's first Nobel laureate for literature and an activist who has constantly activated political discourse around the needs of the average Nigerian and the corruption of the polity over the years, sometimes being imprisoned for it.
Femi's brother Seun Kuti, who now leads their father's band, also uses his music, social media platforms, and a radio show he co-hosts to regularly hold discourse on, and to campaign against, societal injustices in Nigeria.
Clearly, activism and fighting for change runs deep in the Kuti family.
For Femi Kuti, music is a critical component of his activism and a channel through which he tells the stories of Nigerian people (and by extension Africans), their cultures, aspirations, hopes, and dreams. Even his band's name — The Positive Force — is an indication of the type of actively-engaged musician he is.
"I am passionate about my people," he told the Guardian in 2017, during visits to the Boko Haram-ravaged northeast of Nigeria where millions of Nigerians have been displaced. "The impression I get is that people are too scared to come here, yet it is important that I tell the story of my people to my people."
Kuti has worked with several advocacy organisations including the International Rescue Committee (IRC) and the United Nations Children's Fund  (UNICEF) to help and support vulnerable children across Africa. 
A long time supporter of Global Citizen's work, Kuti performed at Global Citizen Festival: Mandela 100 in South Africa in 2018 and will also perform at Global Citizen Live, a 24-hour broadcast event airing on Sept. 25 as part of our campaign to defeat poverty and defend the planet. 
"I am honored to help bring Global Citizen Live to Lagos, as we lift the voices of Africans everywhere," Kuti told Global Citizen. "But what is taking place on the continent right now is a tragedy. There is no reason that 1% of Nigerians have been vaccinated against COVID-19 while countries talk of booster shots. The G7 urgently needs to donate at least 1 billion doses by September. It's time for our leaders to lead and act now." 
Made Kuti, much like his father at a similar age, is extremely talented (he can play at least five instruments) and represents the future of the Afrobeat genre with a distinct sound that borrows from his father, uncle, and grandfather but blends in modern influences and rhythms. 
Part of Made Kuti's activism comes from growing up at the New Afrika Shrine, a club and lounge built in Fela's memory and managed by his first daughter Yeni Kuti (Femi Kuti also performs there weekly except when he is out of the country). 
According to Made Kuti, growing up at the Shrine taught him to carefully consider his identity as an African and Mother Africa's place in the world at large.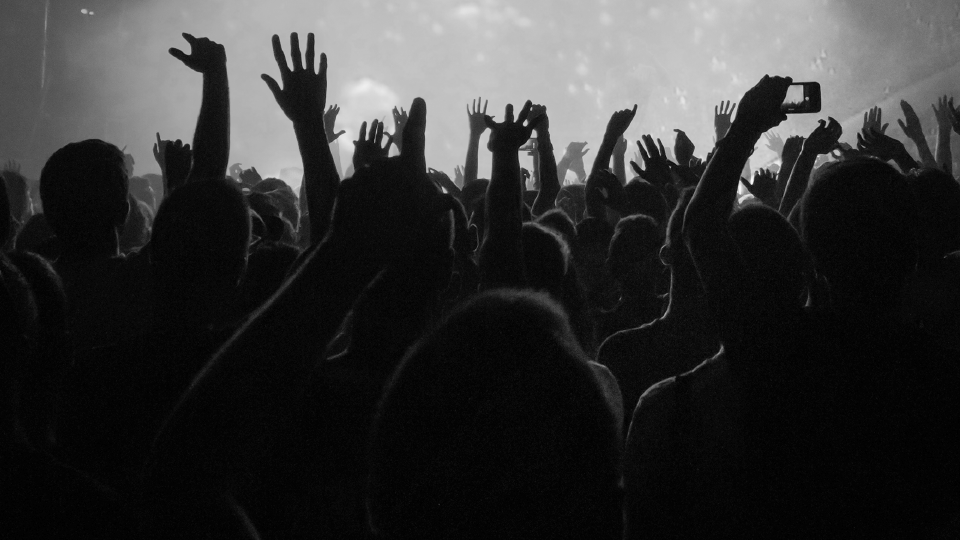 (L-R) Made Kuti, Seun Kuti, and Femi Kuti perform during Global Citizen Live at The New Africa Shrine Lagos, Nigeria.
Image: Andrew Esiebo for Global Citizen
"[When] you grow up in that environment, you grow up very conscious of your identity as an African, even as a black man," he said in 2019. 
''I think of myself as someone who is flexible enough to accept when he is wrong, flexible to adapt to changes, flexible enough to grow and to learn every day," he added. "[For example] you have to adapt in school. Outside of the Shrine, there are not many spaces that allow you to think freely [but] I consider myself a pan-Africanist and I think I have had to adapt to many situations."
Keeping the family's roots in activism alive, Made Kuti's lyrics speak to the human condition and the many challenges that Nigerians face everyday. His latest album For(e)ward — released on Feb. 5, 2021 — is described as "a modern and progressive freedom manifesto, pushing the boundaries of Afrobeat."
"During our last European tour, there was always a point on stage when my dad would speak about global unity rather than African unity, but then he would always end it by saying there cannot be global unity without African unity, development, and growth," Made Kuti, who has his own band and is also a member of his father's band, told Pulse Nigeria in 2019.
"That's the only way for the world to reach that ideal that we so wish for," he added. "I am a pan-Africanist that wants the growth of Africa but wishes for a more diverse and united planet."
Both Femi and Made Kuti will also be performing from Lagos, along with Davido and Tiwa Savage, for the Global Citizen Live broadcast in a global event that will span seven continents, against the backdrop of the United Nations General Assembly (UNGA) where world leaders will be tackling issues like COVID-19, the climate crisis, famine, poverty and many other pressing global challenges.
---
You can join the Global Citizen Live campaign to defeat poverty and defend the planet by taking action here, and become part of a movement powered by citizens around the world who are taking action together with governments, corporations, and philanthropists to make change.