---
Why Global Citizens Should Care 
Women have historically been underrepresented in governments around the world, but that is starting to change and 2018 featured enormous progress.  You can join us in taking action on this issue here.
---
Women broke countless records around the world in 2018. More than 100 women won seats in the United States House of Representatives during the midterm elections, and globally, women have taken over prominent new roles for the first time, not just in politics, but also the media and the private sector.
While gender inequality remains prevalent in many governments, on TV, and in the corporate world, these 10 women have shown that it is possible to break glass ceilings and advance gender equality.
Take Action: Sign This Petition to #LeveltheLaw and empower girls and women around the world!
1. Mia Mottley
In secondary school, Mia Mottley told her teacher that one day she would become Barbados' first female prime minister. This year, at 53, she's achieved that goal, becoming the first woman to lead the country in the 52 years since Barbados became independent from Britain. 
Mottley is also only the fifth woman in the English-speaking Caribbean to be elected to a head of government position, according to HuffPost.
Read More: Barbados Just Elected Its First Female Prime Minister
---
2. Marvia Malik
Marvia Malik became the first openly transgender news anchor on primetime television in Pakistan this March.
The transgender community is underrepresented in media around the world and disproportionately faces discrimination, making it hard to find employment. In Pakistan, workplace discrimination has forced many transgender people to panhandle to make a living.
"I am a journalism degree holder, but I faced the same difficulties [as] the transgender people who simply beg or dance in the streets," she told Voice of America.
The Pakistani Senate has since passed a bill making it illegal to deny people employment opportunities because they are transgender. The bill also protects transgender people from assault and harassment. 
"I also wish to see transgender people run for public office and an increase in government jobs," she told the Express Tribune, an English-language newspaper in Pakistan.
Read More: Meet Pakistan's First Transgender News Anchor
---
3. Epsy Campbell Barr

Epsy Campbell Barr became the first black woman to serve as vice president in not only Costa Rica, but also throughout all of Latin America.
"It's a big responsibility," said Barr, shortly before winning the election. "It would not be the first only in Costa Rica, but in Latin America. And eventually, if the president leaves the country, the first woman of African descent to assume the presidency in the entire American continent."
Barr, who is of Jamaican descent, has spoken out against the gender wage gap, violence against women, prejudice against Afro-Costa Ricans, and racism more broadly.
For example, Campbell Barr criticized the mandatory children's book Cocori, which depicted black stereotypes, and despite facing backlash and death threats, her efforts lead to the book being removed from the national school curriculum.
Campbell Barr co-founded Costa Rica's Citizen's Action Party. She also served as the head of the Center for Women of African Descent, the Alliance of Leaders of African Descent in Latin America and the Caribbean, and the Black Parliament of the Americas.
Read More: Costa Rica Just Elected Latin America's First Black Female Vice President
---
4. London Breed
London Breed waves before speaking to reporters outside of City Hall in San Francisco, June 13, 2018.



London Breed became San Francisco's first black female mayor earlier this year — the second female mayor in the city's history. And of the 15 largest cities in the US, San Francisco is now the only one led by a woman, according to the BBC. 
Breed aims to improve the education system and make transportation more accessible. In addition to this, she plans to make San Francisco more eco-friendly by decreasing waste and using more renewable energy sources.
She is also a proponent of affordable housing, having personally struggled with the issue of housing in the city. She grew up in San Francisco's public housing, where the majority of the city's black population still lives, according to the San Francisco Chronicle.
In recent years, gentrification and the rise of the tech industry have caused the cost of living to rise, and many black families and businesses have been forced out of the city, the New York Times reports. In 2016, African Americans made up just 5% of San Francisco's population, in comparison to about 14% in 1970, according to the Times. 
Read More: San Francisco Just Elected Its First Black Female Mayor
---
5. Claudia Sheinbaum
In the past year, at least 132 political candidates have been killed in Mexico. However, Claudia Sheinbaum didn't back down in the face of threats, and, in July, she became the first woman to be elected as the mayor of Mexico City.
Sheinbaum is an environmental engineer with a PhD in physics, according to Agence France-Presse (AFP). She has previously served as an environmental secretary while working with her predecessor, Mayor Andrés Manuel López Obrador.
"Just because I might look like a skinny scientist doesn't mean I'm not going to crack down on crime here. I will," Sheinbaum said during her campaign.
In addition to crime, Sheinbaum is focusing on water and the environment. The city's developments have nearly covered a former lakebed, and most of the city's water supply is underneath it. 
She also wants to improve public transportation, allowing for more mobility access and a healthier environment. Pardo says that cars cause 70% of greenhouse gas emissions in the city, so she plans on enforcing stricter emission standards for vehicles as well.
Sheinbaum was one of 3,000 female candidates who ran in Mexico's elections this year, which is a record-breaking number, NPR reports.
Read More: Mexico City Just Elected Its First Female Mayor
---
6. Stacey Cunningham
In May, Stacey Cunningham became the New York Stock Exchange's first female president in the organization's 226-year history. While Wall Street has traditionally been a "boys' club," women like Cunningham are paving the way for greater gender equality in the financial industry.
"I think it's just really important to recognize that any time a woman pushes the boundaries and redefines the boundaries, she's redefining them for everyone else that follows her," Cunningham told TheStreet.
Read More: New York Stock Exchange Gets Its First Female President After 226 Years
---
7. Sahle-Work Zewde
Ethiopia's first female President Sahle-Work Zewde stands near book of the Constitution following the handover ceremony at the Parliament in Addis Ababa on Oct. 25, 2018.



After a unanimous vote, Sahle-Work Zewde became the first female president of Ethiopia. She is also currently the only female head of state in the entire continent of Africa. Prior to this role, Zewde served as a representative of the UN's secretary-general and head of the UN office to the African Union. 
The prime minister functions as the acting head of Ethiopia's government, so the role of president is largely ceremonial and holds symbolic value.
Zewde is using her platform to promote peace, advance gender equality, and to build a "society that rejects the oppression of women."
In recent years, Ethiopia has made strides toward gender equality, and, under Zewde, introduced a cabinet that is 50% female.
Read More: Ethiopia Elects Its First Female President Ever
---
8. Rashida Tlaib and 9. Ilhan Omar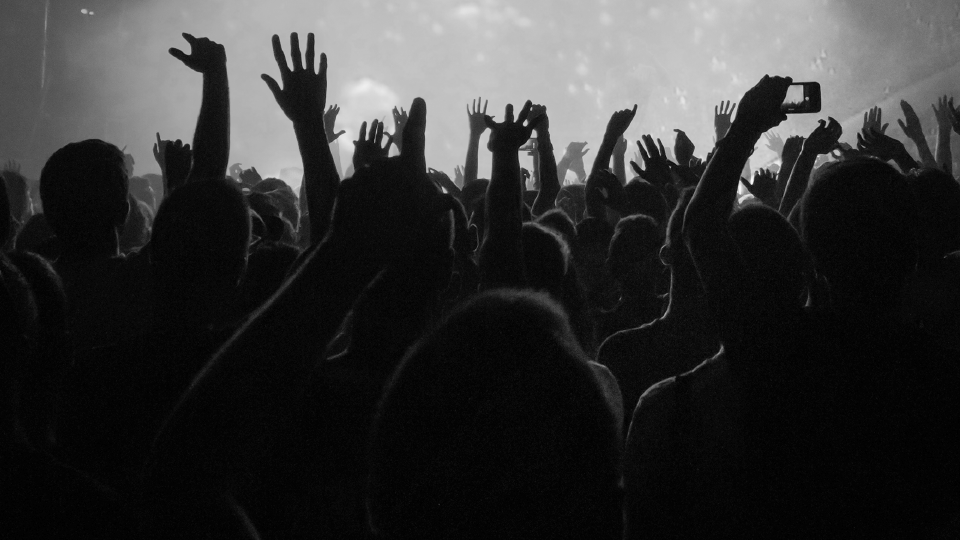 Rashida Tlaib is photographed outside the Michigan Capitol Thursday, Nov. 6, 2008, in Lansing, Mich. Elected to the 12th District of the Michigan state House, Tlaib becomes the first Muslim woman ever to serve in the Michigan legislature.
Image: Al Goldis/AP
Rashida Tlaib and Ilhan Ombar became the first Muslim women elected to Congress in the United States.
Tlaib, whose parents are Palestinian immigrants, will represent Michigan's 13th congressional district and Omar will represent Minnesota's 5th congressional district. Omar immigrated from Somalia as a refugee at age 12 and is now the first Somali-American member of Congress.
Read More: These 2 Politicians Just Became the First Muslim Women Elected to Congress
Both candidates support creating universal health care, establishing a $15 federal minimum wage, and providing assistance to student debtors. They also both advocate for accepting more refugees, ending the private prison industry, and ending mass incarceration.
Their election is not only helping to push back on gender stereotypes, but religious ones as well. Anti-Muslim hate crimes have been on the rise in the US, with 2018 featuring the third-highest reported number of attacks on Muslims ever recorded, trailing a surge in 2016 and another in 2001 after the 9/11 attacks, according to BuzzFeed News. 
"I stand here before you tonight as your congresswoman-elect with many firsts behind my name," Omar said in her victory speech. "The first woman of color to represent our state in Congress, the first woman to wear a hijab, the first refugee ever elected to Congress, and one of the first Muslim women elected to Congress."
---
10. Alexandria Ocasio-Cortez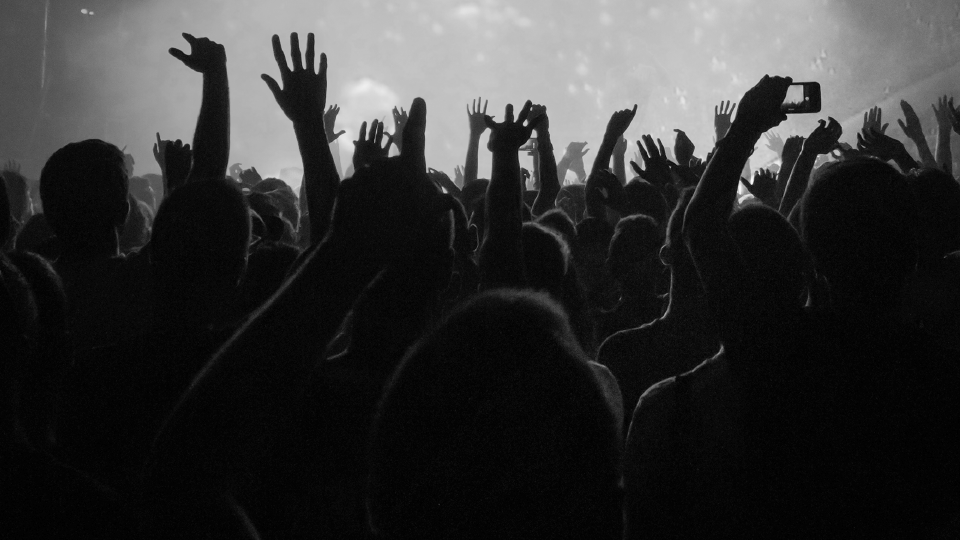 This 2018 photo provided by Alexandria Ocasio-Cortez Campaign shows candidate Alexandria Ocasio-Cortez in New York.
Image: Alexandria Ocasio-Cortez Campaign/AP
The 29-year-old Bronx Native became the youngest woman ever elected to Congress this year. She's also the first woman of color to represent the 14th district this year — a major step for political representation for women but also for communities of color, who make up a large portion of the 14th district's population.
"Women like me aren't supposed to run for office," Alexandria Ocasio-Cortez said in a campaign video. 
Ocasio-Cortez unseated Joseph Crowley, who hasn't been challenged in 14 years and is twice her age. Ocasio-Cortez has never held public office before.
Ocasio-Cortez advocates for universal health care and guaranteed federal jobs. She supports the Common Sense Housing Investment Act, which views housing as a human right. She is a proponent of sustainable energy, and wants the United States to switch to a carbon-free, renewable energy system by 2035.
"I knew that it was long odds, and I knew that it was uphill, but I always knew it was possible," said Ocasio-Cortez. "I'm an organizer in this community, and I knew living here and being here and seeing and organizing with families here, that it was possible."