---
Why Global Citizens Should Care
Vaccines are lifesaving and help promote global health. Ensuring everyone has access to vaccines that prevent deadly diseases is essential to ending poverty. You can join us in taking action on this issue
here
. 
---
Many teens in Ohio look forward to turning 18 because it marks the start of adulthood — they can finally vote, obtain a driver's license, and even get married. But for Ethan Lindenberger, it meant that he could get vaccinated for the very first time.
Lindenberger, now a global vaccine advocate, grew up in Norwalk, Ohio with a mother who did not believe in immunizing her children. She read misinformation and conspiracy theories online. Articles spread by the anti-vaxxer movement had convinced her that vaccines caused autism and other health issues — even though they lacked scientific evidence. 
Lindenberger knew that his high school required students to be immunized in order to attend class, due to the state's immunization program to prevent 17 diseases. But he was somehow exempt from having to get them and didn't know why. He later learned that parents in Ohio can opt out of vaccinating their children for medical or "reasons of conscience."
Left to do vaccine research on his own, Lindenberger gained media attention in 2019 when he asked a message board on the website Reddit how he could get vaccinated without parental consent. At the time, he was just 17 and his mom would not give him the permission he needed.
After turning 18, he spent an entire school year going on multiple doctor visits, at times receiving five to six vaccines at once until he was all caught up.
"When I was doing my research, the biggest thing that resonated with me was that vaccines were not just about personal health, but public health," Lindenberger told Global Citizen. "It wasn't just about me, it was about my community and other people."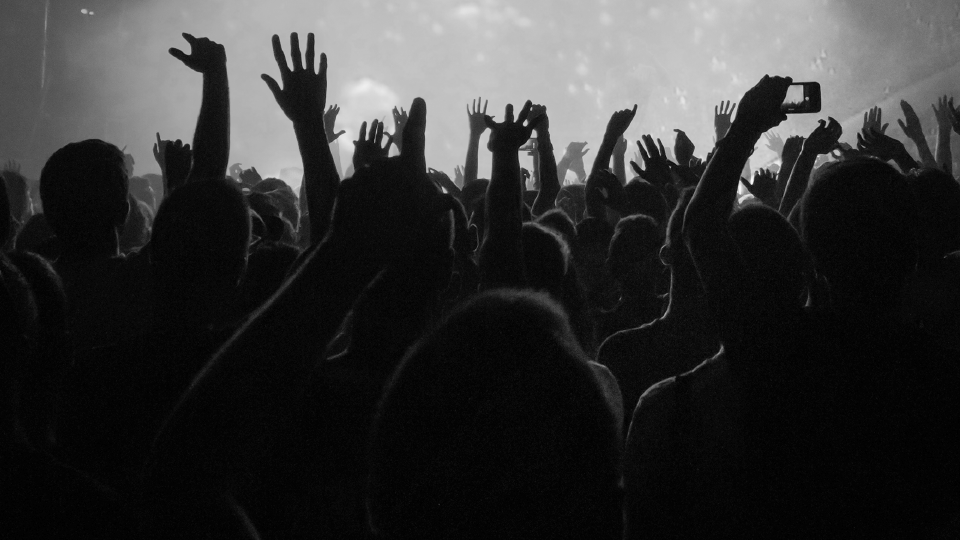 The Centers for Disease Control and Prevention (CDC) estimates that vaccinations will prevent more than 21 million hospitalizations and 732,000 deaths among children born in the last 20 years in the United States. And research shows an estimated 1.4 million children under 5 worldwide die each year without access to vaccines. 
When an individual is vaccinated, they contribute to "herd immunity" and help stop the disease from spreading to others who cannot get vaccinated.
"By choosing not to get vaccinated or get caught up on my immunizations, I could potentially get someone else sick, especially a young person or someone who is sick or is older," Lindenberger said. "If I decide to ignore the issue, I can very well spread a disease to someone who could lose their life."
Lindenberger's empathetic and kind approach towards people who are targeted by vaccine misinformation landed him an invitation to testify at a Senate committee hearing, deliver a TED Talk, and attend events to advocate for immunizations around the world.
Around the time Lindenberger testified in March 2019, US states were experiencing measles outbreaks due to an uptick in parents not vaccinating their children.
"A lot of people that don't vaccinate are concerned about health and safety for their children, which is the same reason that most parents [do] vaccinate," he said.
"It's important to make that distinction because when you're speaking about vaccines and when you're speaking about the importance of them, it's easy to attribute the danger of not vaccinating to the intentions of that person — 'You want your kid to die, or you are stupid,'" he added.
Not everyone showed as much compassion for Lindenberger when he started promoting the importance of vaccines. While protesters showed up outside the doors of the Senate the day he testified, his mother participated in interviews slamming his views. 
Lindenberger doesn't regret sharing his experience, even though his mother disagrees with him on the importance of vaccines now more than ever. She may not have come around, but his younger brother convinced their father to let him get his immunizations when he turned 18, too.
Named one of Time magazine's next-generation leaders, Lindenberger also inspired swift legislative action following his Senate testimony. Georgia Rep. Teri Anulewicz introduced a bill to allow children to get vaccinated without parental consent at 16. 
"I specifically called out Facebook as a source of this information for my mother," Lindenberger said. "It was only two days after the testimony, they ended up making changes."
Facebook moved to start addressing anti-vaxxer content on the platform. Other platforms like YouTube and GoFundMe weren't far behind and also rolled out restrictions to prevent access to vaccine misinformation online. 
Lindenberger wants to encourage people to educate themselves on vaccines if they have doubts. Anyone who is researching vaccines or other medical issues is making the right decision, he said, but they have to make an effort to look for accurate resources. 
"If you don't make the decision to get accurate information, you could put yourself at risk and it doesn't mean you're a bad person," he said. "[It] just means you need to be careful. You need to use official accredited reviewed sites and sources. Scientific journals or sources are really important to view, not just a single guy on Facebook who shared a study involving five kids and a cat."
Lindenberger recommends people looking for verified vaccine information consult the CDC, the World Health Organization (WHO), and accredited peer-reviewed research articles or papers. They should look at the hard facts and stay away from biased sources or people trying to convince parents they are bad people if they vaccinate their children, he said.
Lindenberger plans to continue offering advice for combating vaccine misinformation even though COVID-19 restrictions forced him to take a break from traveling to attend conferences and meet with officials and CEOs of major media companies. He is looking forward to starting college in the fall where he wants to study to become a health journalist.
"I definitely want to still work in a medical capacity," Lindenberger said.