---
Why Global Citizens Should Care
Children living in conflict-affected countries are some of the world's most vulnerable. They lack access to the tools and resources they need to overcome poverty. ECW is calling on the world to help all children receive a quality education by 2030. You can join us in taking action on this issue
here
. 
---
Over 254,000 Global Citizens have taken action this year to stand up for education, and world leaders have listened. 
Actress and Global Citizen Ambassador Rachel Brosnahan joined Yasmine Sherif, director of the Education Cannot Wait (ECW) fund, on stage at the 2019 Global Citizen Festival in New York City's Central Park on Saturday to thank Global Citizens. 
"I'm so inspired and proud of all the Global Citizens who joined the fight for increased funding towards quality education for every child, everywhere," Sherif said. 
By raising your voices together, Global Citizens have helped urge world leaders to make pledges this month alone totaling $216 million in support of ECW — the first global fund for education in emergencies.
"Getting all kids in school and learning, especially in times of conflict and crisis, can boost economies, empower women, and end extremism," Brosnahan reminded the crowd while sharing her experience visiting Peru with Global Citizen earlier this year. 
On the festival stage, Ireland, Norway, the US, and the LEGO Foundation reaffirmed their pledges made earlier this week to support children living in conflict and crisis areas — who are especially vulnerable to having their education cut short. This is the first commitment that Ireland has ever made to the fund.
🇮🇪 Here's the craic: @Irish_Aid has just made its first-ever pledge to @EduCannotWait to help ensure children around the world have access to quality education! 🍀Thank you @CiaranCannon@LeoVaradkar@DFAtirl@irishmissionun! 👩‍🎓#Act4Edpic.twitter.com/8NzwihBkYo

— Global Citizen Impact (@GlblCtznImpact) September 28, 2019
The LEGO Foundation is contributing $12.5 million to ECW, which the United States Government is matching with a $12 million pledge. Ireland is making its first contribution ever to the fund with a €6 million (~$6.7m) commitment. 
"Education has the power to end conflict, to foster inclusion, tolerance, and human rights across the globe," Minister Ciarán Cannon of Ireland told tens of thousands of assembled Global Citizens. "We believe that children and young people, even in the most difficult of situations, can have access to quality education, thus empowering them to be the very best they can be."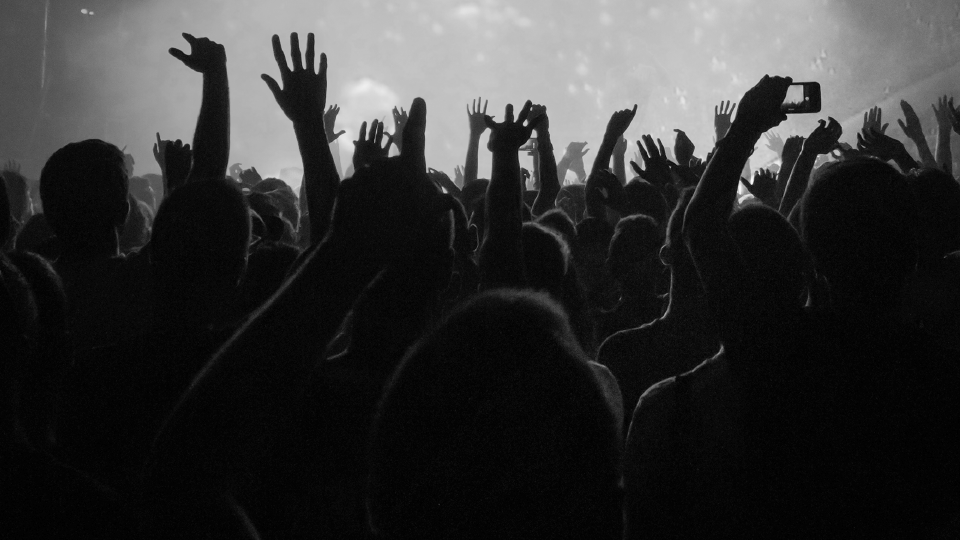 Image: Global Citizen/Ethan Judelson
Ireland, Norway, and the US are three of the seven donors that revealed major commitments to ECW on Wednesday, at an event in New York City entitled "Leave No One Behind: Accelerating the SDGs through Quality Education — Two New Initiatives". 
Co-hosted by ECW, the Education Commission and Global Citizen, the event was part of the United Nations General Assembly (UNGA) week and the first Sustainable Development Goal Summit.  
Advocates and celebrity champions, from rapper French Montana to Global Teacher Prize winner Peter Mokaya Tabichi, were in attendance and encouraged stakeholders to prioritize children's futures by assisting ECW.
At the Leave No One Behind event, Rasmus Prehn,Denmark's Minister for Development Cooperation, announced that it will be increasing support to ECW by 25% each year — amounting to a total of $37M over four years. 
🇩🇪 Danke @GermanyUN@BMZ_Bund for pledging $11.1 million to the @EduCannotWait fund! This contribution will play a crucial role in helping children living in conflict and crisis around the world continue their education and have a chance to thrive. #Act4Edpic.twitter.com/oht6K7epP5

— Global Citizen Impact (@GlblCtznImpact) September 28, 2019
Germany is committing to provide €10M( ~$11.1m) to ECW, according to an announcement made by Dr. Maria Flachsbarth, the country's Parliamentary State Secretary. 
Dag-Inge Ulstein,Norway's Minister of International Development, said his country had doubled its efforts and pledged 500M Norwegian kroner, about $56.8m; while the Swiss Agency for Development and Cooperation's Tatjana von Steiger also pledged $6 million to the fund. 
Actor Will Smith also shared a special video message at Leave No One Behind, encouraging leaders to continue investing in education for children in crisis.
Read More: Millions of Children in Emergencies Are Denied an Education. But That Can Change.
In 2018, Smith celebrated his 50th birthday by bungee-jumping over the Grand Canyon, after promising to take the plunge if he raised $750,000 for ECW. 
Now, he's going even bigger — urging the world to help ECW meet its goal of raising $1.8 billion by 2021.
The UN's Global Goal 4 works to ensure that everyone — no matter who they are or where they live — can access a quality education. However, at the current rate of progress, 225 million young people  will not be in school by 2030.
🇺🇸Wow! @USAID@StatePRM have pledged $12 million to @EduCannotWait to keep kids in school during conflict and crisis. 🇺🇸 #Act4Ed#EducationCannotWait#AidWorkspic.twitter.com/Px4t8DkfxJ

— Global Citizen Impact (@GlblCtznImpact) September 28, 2019
AMAZING! @DFID_UK has committed £100 million in grants and $250 million cash guarantees for #IFFEd! 🎉 This will help kids across the 🌍 access the education they deserve! 🔁 RT to say thank you to the UK & encourage other world leaders to make a difference too! #Act4Edpic.twitter.com/ARpoWtOdpC

— Global Citizen Impact (@GlblCtznImpact) September 28, 2019
This means they won't have the necessary skills to work, combat poverty, lead healthy lives, or rebuild their communities. ECW aims to reach every crisis-affected child with safe, free, and quality education by 2030.
"We can do more to keep this amazing work going," Smith said over video. "We could use everybody's help, including world leaders and businesses. Your actions are a contribution to the human family and that family needs you."
---
The 2019 Global Citizen Festival in New York will be presented by Citi and Cisco and in association with our Production Partner, Live Nation. MSNBC, Comcast NBCUniversal, and iHeart will serve as Presenting Media Partners and will air a live simulcast of the Festival on MSNBC and on iHeart Radio Stations. The Festival will also be livestreamed on YouTube and Twitter, presented by Johnson & Johnson. 
Proud partners of the 2019 Global Citizen Festival include Global Citizen's global health partner and major partner Johnson & Johnson, and major partners P&G, Verizon, and NYC Parks.