Five million children across 40 crisis-affected countries. That's how many children have successfully accessed education resources in the past five years alone, thanks to the United Nations' global fund for education in emergencies, Education Cannot Wait (ECW).
This week, ECW — a long-term Global Citizen partner — released a new study revealing that there are now 222 million school-aged children living in crisis-affected countries who urgently need education support — up from 75 million in 2016.
Now, ECW's global campaign, #222MillionDreams is calling for urgent action and a rallying of donor support to address the global education crisis, and help the 222 million school-aged children affected by crises around the world today keep learning in safe environments with quality education.
To find out more about the urgent campaign, and ECW's work delivering education to children impacted by conflicts, displacement, and climate disaster, Global Citizen spoke with Director of ECW, Yasmine Sherif to learn more about how Global Citizen and ECW are working together to help children who are at risk.
Sherif has graced the stages of many Global Citizen Festivals, as well as having worked on the front lines of education in some of the most crisis-affected areas of the world, including Afghanistan and the Middle East, the Balkans, Cambodia, the Democratic Republic of Congo, and Sudan.
Watch @YasmineSherif1 speech at the @GlblCtzn#GlobalCitizenFestival 2019 in NYC.
Please RT to support @EduCannotWait's goal to mobilize $1.8B to reach 9M children caught in war, conflict & disaster with education by 2021. @RachelBros @hughcevan #GlobalCitizen#educacion#SDG4pic.twitter.com/i6nnMhBFBp

— Education Cannot Wait (@EduCannotWait) September 28, 2019
Having begun her UN career in Geneva and Afghanistan in 1989, Sherif took part in a peacekeeping mission in Cambodia that helped uncover undisclosed prisons in the Battambang province. Today she leads teams in New York and Geneva — from where she continues to conduct regular missions to countries affected by armed conflicts, forced displacement, climate-induced disasters, and other crises.
In the past 10 years, Global Citizens have taken millions of actions to help support children in need of education — including helping to launch ECW, the first global fund of its kind completely dedicated to ensuring education in emergencies, in May 2016, following 525,000 dedicated actions calling on 75 nations to help protect children in conflict.
Those actions have had an incredible impact over the years. Over 6 million children have already benefited, for example, from contributions to ECW announced at Global Goal: Unite for Our Future, a campaign and broadcast event held in June 2020.
You can learn more about ECW's "222MillionDreams" campaign here, and you can join us in taking action here to help all children around the world access education, as well as further actions in the mission to end extreme poverty and its systemic causes.
Global Citizen: What key takeaways should Global Citizens know from ECW's new study?
Yasmine Sherif: The study reveals that the number of crisis-impacted school-aged children requiring educational support has grown from an estimated 75 million in 2016 to 222 million today.
This is unacceptable.
Of the 222 million crisis-affected children and adolescents in need of urgent support, the study indicates that as many as 78.2 million are out-of-school, and close to 120 million are in school, but not achieving minimum proficiency in math or reading. In fact, just one in 10 crisis-impacted children attending primary or secondary education are actually achieving these proficiency standards.
These new alarming figures are released against the backdrop of a recent ECW-supported study showing that the response to education in emergencies and protracted crises remains chronically underfunded, and that the funding gap appears to have gotten even worse since the COVID-19 pandemic.
To respond to this pressing global education crisis, ECW and strategic partners launched the #222MillionDreams resource mobilization campaign. The campaign calls on donors, the private sector, philanthropic foundations, and high-net-worth individuals to urgently mobilize more resources to scale up ECW's investments, which are already delivering quality education to over 5 million children across more than 40 crisis-affected countries.
With Switzerland as a co-host, and with Germany, Norway, Niger, and South Sudan as co-conveners, I am also pleased to announce that the ECW High-Level Financing Conference will take place on Feb. 16-17 2023 in Geneva. This is an opportunity for donors to make substantive, sustainable, and flexible contributions to ECW.
As UN Secretary-General António Guterres said on June 21: "We need governments, businesses, foundations, and individuals to support the vital work of Education Cannot Wait. And we need their ideas and innovations as we look ahead to September's Transforming Education Summit. Help us place education within reach of every child, everywhere. Help us keep 222 million dreams alive."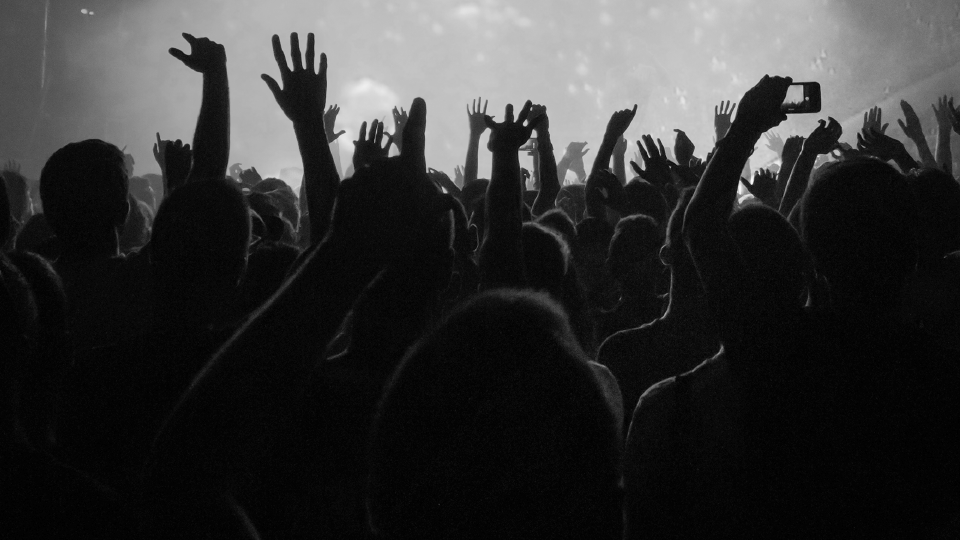 Can you highlight one or two initiatives ECW has taken to address the educational crisis experienced by millions of children around the world?
While the world struggles with the devastating impacts of armed conflicts, COVID-19, and climate change, 222 million children and adolescents live through these experiences, each and every one of them with a dream to become someone other than a victim.
Education Cannot Wait was created with the commitment not to let them down. It is our duty to empower them through an education and to make their dreams come true.
To date, 95% of ECW-supported programs improved gender parity in access to education. In places such as Uganda, which hosts the largest number of refugees in Africa, our support to holistic multi-year education programs significantly increased the enrolment rate of refugee children.
With our support, countries like Colombia and Ecuador that are affected by the Venezuela regional crisis have adopted more inclusive educational policies enabling Venezuelan children's access to public education.
In Afghanistan, our support to train and recruit female teachers and to enhance community-based education improved girls' access to education in remote and hard-to-reach areas. In Bangladesh, home to the world's largest refugee camp, we are supporting learning centers for Rohingya children and teacher trainings that include critical elements such as psychosocial support and child safeguarding policies.
Together with our partners, we have already positively changed the lives of over 5 million children and adolescents in crises through the power of an education: Ali in Ethiopia, Rafat in Syria, Achol in South Sudan, and so many more whose dreams are now being realized. We will not rest until each of their 222 million dreams can come true!
In what ways are you inspired by what you do, and the work of Education Cannot Wait every day?
My inspiration comes from the stories of hope and resilience from the children and their families I meet every time I travel to countries where Education Cannot Wait is supporting education programs. Girls and boys whose young lives are impacted by the horrors of armed conflict, forced displacement, climate-induced disasters, and protracted crises are incredibly strong.
The work we do together with our implementing partners on the ground to unleash the potential of these children through the power of education is truly heartening.
This means refugee girls like Roho in Ethiopia are catching up on classes through accelerated learning programs, it means courageous girls like Sadiya are overcoming their physical disabilities and accessing quality educational opportunities in Nigeria, and so many other countless inspiring stories of courage, strength, and incredible resilience.
In everything we do, we must put these children first. It's our investment in human rights, in a more equal world, and in a better future for all.
In just five years, with the support of our donors and strategic partners, ECW investments have already reached close to 5 million children across more than 40 crisis-affected countries. We've mobilized over $1 billion, with an additional $1 billion in funding aligned to our country programs. However, so much more needs to be done to fulfill the right to education of every single child impacted by crises, and for this, we urgently need to mobilize significant additional resources.
How would you describe ECW's core mission, and how has this shifted in the years following the COVID-19 pandemic?
ECW is the United Nations global fund for education in emergencies and protracted crises. We support and protect holistic learning outcomes for refugee, internally displaced, and other crisis-affected girls and boys, so no one is left behind.
ECW works to generate greater shared political, operational, and financial commitment to meet the educational needs of millions of children and youth affected by crises, with a focus on more agile, connected, and faster response that spans the humanitarian-development continuum to lay the ground for sustainable education systems.
For the children we serve, COVID-19 came as a "crisis upon a crisis" exacerbating pre-existing vulnerabilities and pushing them further to the margins. For a majority of crisis-affected children impacted by COVID-19-related school closures, digital learning solutions were not an option due to a lack of access to technology and connectivity.
According to the United Nations, the pandemic has wiped out 20 years of education gains and derailed our progress in achieving the UN's Global Goals. An additional 101 million children in grades 1 through 8 fell below minimum reading proficiency levels as a result of this devastating pandemic.
And we know that these learning losses are more pronounced among the poorest and among those who were already lagging in terms of learning prior to the pandemic; two categories that typically include children in crises. Despite these challenges, together with our partners, we demonstrated the rapidity and efficiency of our emergency funding window in the face of such a large-scale crisis.
Through this modality — designed to support immediate life-saving and life-sustaining education in emergencies' interventions — we reached close to 30 million of the world's most vulnerable children and adolescents, including 10 million with continuing learning opportunities.
The pandemic was also an opportunity to build on lessons learned and approaches developed in other crisis contexts — such as in Burkina Faso where remote learning solutions via radio and TV developed to reach children uprooted by violence were scaled up to respond to the pandemic.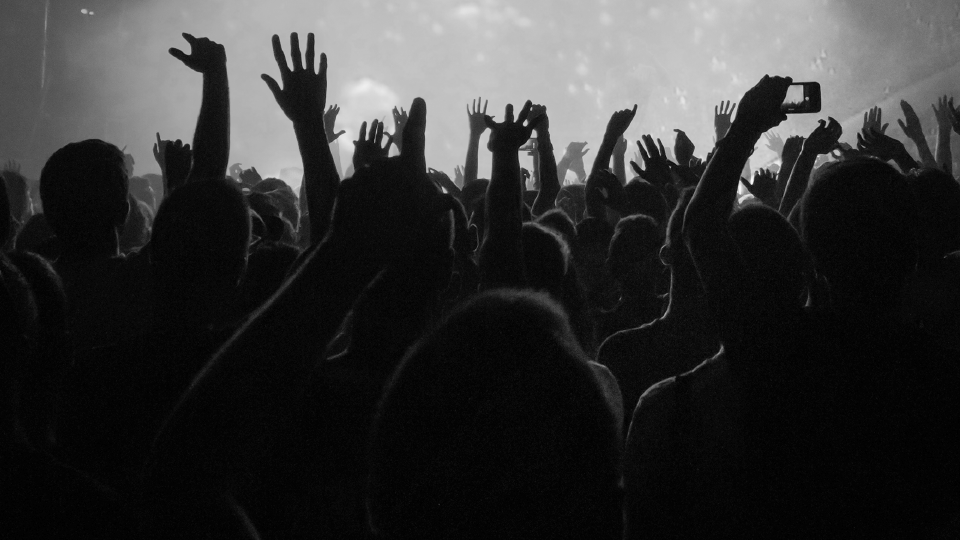 Ukraine, Yemen, and so many other humanitarian emergencies around the world disrupt the education of millions of children every day. What makes an organization like ECW so crucial?
With conflicts raging around the world lasting longer than before, record-high numbers of refugees and internally displaced persons, the compounding effect of the climate crisis and the COVID-19 pandemic, the number of girls and boys in crises who need education support is rapidly increasing.
Attacks against education are also on the rise. According to the recent "Education Under Attack 2022" report: "Attacks on education and the military use of schools increased from 2019 to 2020 by one-third."
It's gotten even worse with the war in Ukraine, where over 1,800 educational institutions have been damaged with 170 completely destroyed. We know that 84% of the crisis-affected out-of-school children are living in areas with protracted crises.
The vast majority of these are in 10 countries alone: Afghanistan, Democratic Republic of Congo, Ethiopia, Mali,Nigeria, Pakistan, Somalia, South Sudan, Sudan, and Yemen. With our strategic donor partners, ECW is supporting multi-year resilience programs across more than 40 countries impacted by crisis, conflict, climate-induced disasters, and other interrelated emergencies — including these 10 hotspots.
Our investments specifically target the most vulnerable children, such as girls, refugees and internally displaced children, and children with disabilities, who would otherwise risk falling between the cracks.
Without ECW's and our partners' crucial support, the truth is that education systems in the contexts where these girls and boys live lack the capacity to meet their needs and fulfill their right to a safe, inclusive, equitable, quality education.
*This interview has been edited and condensed for clarity, Education Cannot Wait is a long-time partner and grantor of Global Citizen. To learn more about ECW's important work, please follow @EduCannotWait on Twitter and TikTok and visit their website.