---
Why Global Citizens Should Care
The United Nations' Global Goals are an international call to action to end extreme poverty, protect the planet, and promote peace and prosperity by 2030. South African activist Eddie Ndopu is one of 17 advocates appointed by the UN to represent and lead the call to achieve these goals. Join the movement and take action here to help achieve the Global Goals and end extreme poverty. 
---
Having the power to advocate for global change is having the power to dream about it first. This is the idea that United Nations Sustainable Development Goals Advocate Eddie Ndopu models his activism around. 
At the age of two, Ndopu was diagnosed with spinal muscular atrophy and his mother was told that he had just five years to live, meaning his first step into the world of activism and advocacy was defying those odds. Today, 28 years later, he is a warrior for human rights on all levels. 
"Advocacy really emerges from one's personal lived experience," Ndopu, who was born in Namibia and grew up in South Africa's Western Cape, tells Global Citizen. "It starts with advocating for oneself." 
His consistent work in advocating for disability rights, coupled with the opportunities he's had to advise organisations such as Amnesty International and the World Economic Forum, have led him to the seat that he occupies today. A seat at a table of formidable people who all have the same goal of serving humanity and achieving the Sustainable Development Goals (SDGs — also known as the Global Goals) by 2030. 
Of the 17 SDG advocates — which include the likes of politician and humanitarian Graça Machel, film director and activist Richard Curtis, and businessman and philanthropist Jack Ma, and chaired by the President of Ghana and Prime Minister of Norway — Ndopu is the youngest and the only person with a visible disability. He uses these defining attributes to lead with humility and understanding. 
"I feel a particular responsibility and a particular obligation, I think, to really ensure that we leave nobody behind as we try and get back on track in meeting the Sustainable Development Goals by the year 2030," he explains. 
Ndopu is also this year serving as a member of the judging panel for the 2020 Global Citizen Prize for World Leader, and said he is honoured to do so in celebration of activists who truly wish to make a change in the world. 
Global Citizen Prize, which will broadcast and stream globally this December, is an award ceremony to honor leaders and individuals around the world who have stepped up this year in the mission to end extreme poverty, against a backdrop of unprecedented global challenges. 
Awards will be presented to leaders across government, philanthropy, business, the arts and entertainment, and more, as well as to Global Citizens and young people around the world. You can find out more about Global Citizen Prize here. 
In his role as a judge, Ndopu believes it is essential to celebrate those who lead with compassion and empathy, to uplift those who think beyond themselves, and to empower those who understand the importance of leaving nobody behind. 
Ndopu's approach to social justice is all about filtering out the noise and bringing people who have something to say and a humanitarian mission to accomplish to the forefront.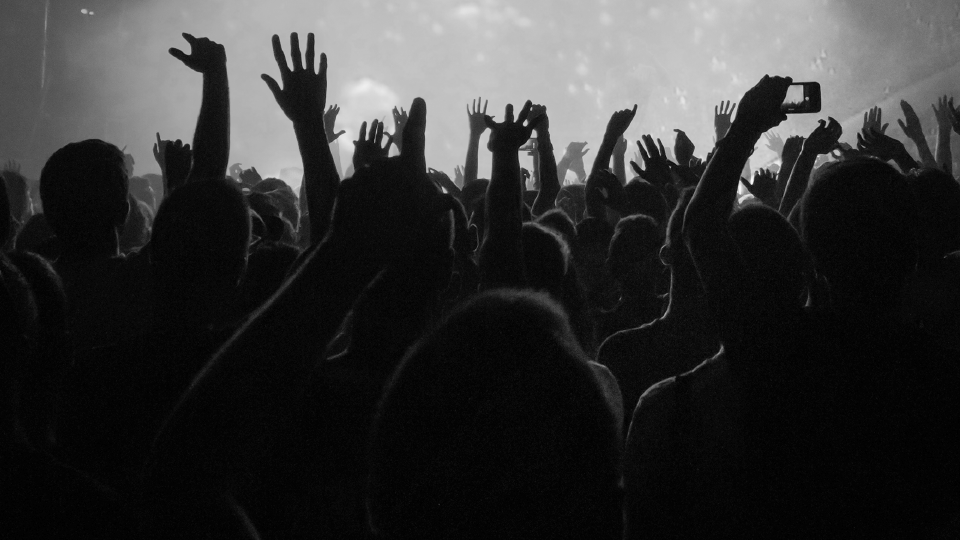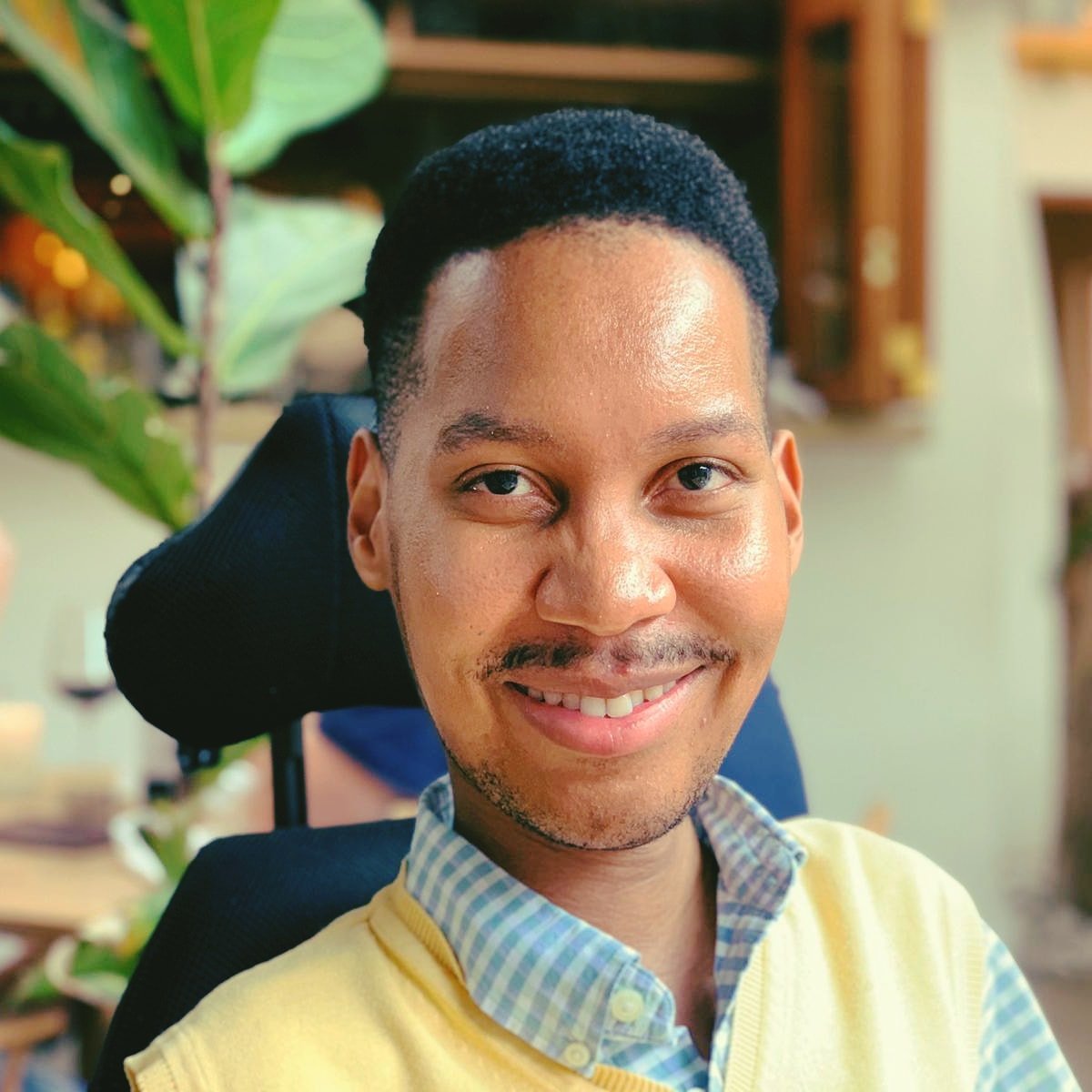 Edward Ndopu, South African Activist and UN SDG Advocate
Edward Ndopu, South African Activist and UN SDG Advocate
Image: Global Goals Advisory
"I think we need a space where we can really hear activists speaking in their own voice on their own terms," says Ndopu. "Just because somebody has the microphone it doesn't necessarily mean that what they have to say is meaningful. A very intentional effort to give the mic, to pass the mic, to activists, and hear from them and spotlight their work and amplify their voices is really what we need right now in a world that feels so saturated with everything, and so saturated with content."
"Umuntu Ngumuntu Ngabantu" is a well-known South African phrase that lies behind the definition of Ubuntu. Directly translated from Zulu the saying means, "A person is a person, because of other people," or "I am because we are." It is a commitment to move together as a society and to treat all people with dignity and respect.
As a human rights activist and child of the African continent, Ndopu fully embodies the spirit of Ubuntu, and believes that a better world can be achieved through the adoption of the concept worldwide.
"We need to be able to say that we need one another," says Ndopu. "Ubuntu isn't just this buzz word that we use. It's a philosophy and it is a public policy practice that needs to be integrated into everything that we do, because we need interdependence in the world."
Ndopu has served as an activist from a very young age and doesn't recognise his accomplishments as his alone. He continues to dream bigger and work harder, not just for himself, but for the billions of people that a queer, Black, disabled person like himself represents on the world stage.
The beauty of his advocacy does not only lie in the work that he has done, or in the actions that he has been recognised for, it also lies in the dreams that he has yet to make a reality. Ndopu expresses that the beauty and power of activism and advocacy is an inventive mind. 
Having the imagination to envision a better world is what gives Ndopu his drive and determination. He believes that in order to do great things, you need to be able to dream of great things first. 
"I think that another word for activism is… imagination. Because it's about this idea of being able to envision a world that doesn't yet exist." Ndopu explains. "I think that's what the job of an activist is, it's to be able to create, and create into being or create into existence a new world order that is really equitable and that is really fair and that's just and sustainable."
When he was younger, Ndopu had aspired to be an artist. He has always possessed a creative mind and, while the degenerative nature of his disability means that he cannot paint or draw, he instead uses his visionary talent to design a world that serves every living being. 
"In some ways I feel that that earlier experience in my childhood has actually made me a better activist, because I really use my imagination when I begin to think about what the world could look like for people who have never been considered in the institutions that we move through," he says.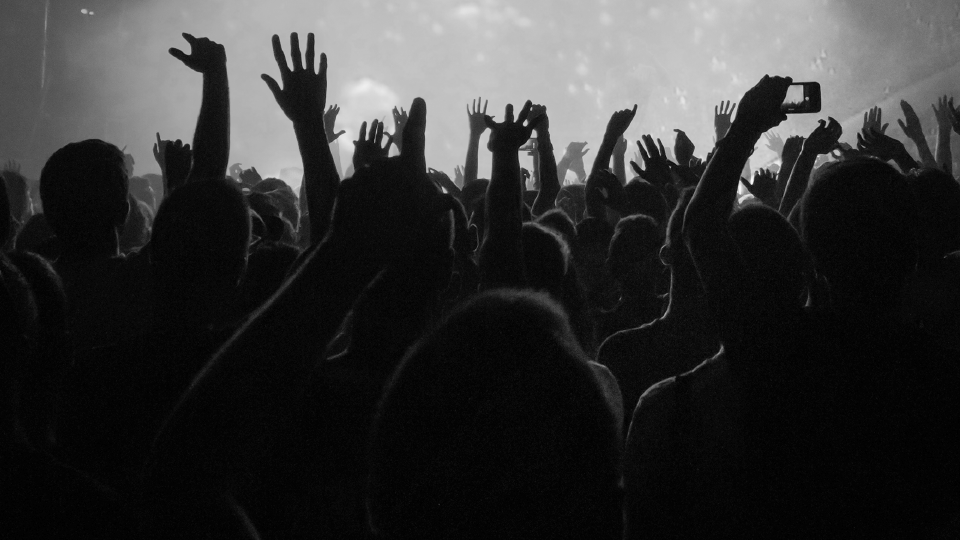 South African Activist and UN SDG Advocate Edward Ndopu
South African Activist and UN SDG Advocate Edward Ndopu
Image: Global Goals Advisory
One of the greatest things Ndopu's imagination has dreamed up is a trip to space. It is a dream that he is now actively working to make a reality, with Ndopu set to be the first physically disabled person to travel to outer-space. There he will deliver a televised address to the United Nations to help shine a light on people with disabilities. 
He explains that as society continues to overlook marginalised people, his mission to space is one that he hopes will ensure that they are finally seen. 
"I fundamentally believe that people with disabilities and people who embody a multiplicity of identities — Black, queer, disabled people — we defy gravity every single day by virtue of our existence, and by virtue of the things that we need to constantly resist day-in and day-out," says Ndopu. "We are pushing against the gravitational forces of inequality and pushing against the gravitational forces of exclusion constantly."
"I do think that [it] is the logical next step. It is to experience transcendence in outer space because in so many ways that is what we are constantly seeking — moments of levity, moments of grace, moments of weightlessness where we are unburdened by identity, or by exclusion, or by the state of the world and all its ugliness," he continues. 
Here on Earth, Ndopu aims to open people's eyes to the possibilities that exist for people with disabilities, and highlights that doing the bare minimum in the name of accommodation is simply not enough anymore. 
"Often when we say 'accessibility' we just think about the ramp, but I'm like, 'no'. We need to move beyond the built environment. What about access to joy, to belonging, to community, to economic productivity, to self-actualisation, to meaning for life?" he continues.
Ndopu is a powerful representation of how everyone can use their unique view of society and the planet to change it for the better. His inventive dreams are a dynamic benefit for billions of people around the world.
As for his plans for the future? Ndopu intends to one day elevate the voices of everyday people and share their stories in the form of a book. For the next few years however, the main goal is reaching outer-space.  
He adds: "Space is the ultimate, whatever comes after that will just be the cherry on top of an otherwise already scrumptious cake." 
---
Join Global Citizen in December 2020 to celebrate the leaders among us who have stepped up against a backdrop of unprecedented global challenges to take action for the world we want — a world that is fair, just, and equal.
The broadcast and digitally streamed award ceremony will also feature inspirational stories of human strength and unforgettable performances that will bring together artists, activists, and global leaders to remind each of us that, together, we will come out of this year stronger. Find out more about the Global Citizen Prize here.