---
Why Global Citizens Should Care
Women and girls around the world deserve access to reproductive health care, which enables them to reach their full potential. Family planning, comprehensive sex education, and other resources must be available at any age in order to achieve gender equality. You can take action on this issue
here
. 
---
Deja Foxx was just 16 years old when she stood up for reproductive health care by confronting Arizona Senator Jeff Flake.
Foxx pressed the senator with hard questions, asking why he would deny people like her — a first-generation woman of color — the "American dream" by blocking certain reproductive health care organizations from receiving funding.
Three years after Foxx encountered Flake at a town hall for the organization Planned Parenthood, the activist is still fighting for women's health and empowering young people along the way. The now 19-year-old dubbed "the face of the reproductive justice movement" is slated to deliver a TED Talk on April 18.
After video footage of Foxx and Flake went viral, Foxx founded El Rio Community Health Center's Reproductive Health Access Project in Arizona during her senior year of high school. She went on to launch the organization Gen Z Girl Gang, which uses social media as a community-building tool, in 2019. 
The same year, she took a leave from Columbia University, where she was studying political science — as she was picked to work on California Senator Kamala Harris's presidential campaign as its influencer and surrogate strategist. 
Foxx picked up her life and moved to Baltimore for the opportunity to work for one of the few black women to ever run for president.
"My priority coming into the election is in so many ways representation," she told Global Citizen.
Raised by a single mother in Tucson, Arizona, Foxx's advocacy work began at the age of 15 when she started experiencing housing insecurity. She noticed that sex education materials in her school district hadn't been updated since the 1980s and were medically inaccurate. The lack of resources available to students in her situation, without parents at home to supplement the information, became apparent. 
Nearly 1 in 30 youth between the ages of 13 and 17 are currently experiencing homelessness in the United States, and often it is an invisible issue. Youth have strong social networks and might stay with friends or live in their cars, Foxx said.
When the young activist connected with an organizer at Planned Parenthood, she received the tools and training she needed to become a leader by telling her story.
"I began working on how to craft my narrative to create change," Foxx said.
Eventually, she rewrote the sexual education curriculum for her school district and empowered her community to help launch a reproductive health project for youth in Tucson. She worked alongside people who had experienced housing insecurity, lived in group homes, struggled with substance abuse, or were formerly incarcerated to open the center when she was still just 18.
"We, as a collective, asked ourselves what issues we face, what barriers are in our way of accessing reproductive health care," Foxx said. 
At first, the El Rio project implemented little things to remove barriers to reproductive access, like offering Uber rides to the health center or providing access to any method of birth control at no cost. 
Foxx believes that when vulnerable communities lack access to reproductive health care, it leads to a lack of political representation of people from diverse backgrounds who should be key players in tackling important issues. Budding leaders from these communities are sometimes unable to reach their potential without having access to the appropriate resources. 
"We have to level the playing field and make sure that everyone has access to the birth control that they need to make informed choices about their life, so that way they can go on and live a life full of choice — whether that's choosing to go on to higher education, choosing to pursue the career of their dreams, choosing to run for office, choosing to start a family one day," Foxx said. "We have to make sure that access starts at a young age."
Foxx is often made aware of her age and she takes full ownership of her identity. 
"I stand in that power, and I don't let anyone take that power away from me — not Jeff Flake, not school board members, not my peers, not adults, not clinicians, no one."
Being the youngest person in the room has worked to her advantage, Foxx added. It gives her the "ability to speak on issues from a lived experience. Other people that are 'quote' experts in the field just can't."
As the youngest person working at Kamala Harris's headquarters before the senator ended her campaigin in December 2019, and Foxx wants to see more young people act as stakeholders in all spheres.
"In a lot of spaces in my life, I recognize that [it is] my responsibility, as the first or the youngest, to bring other people in and along with me," she said.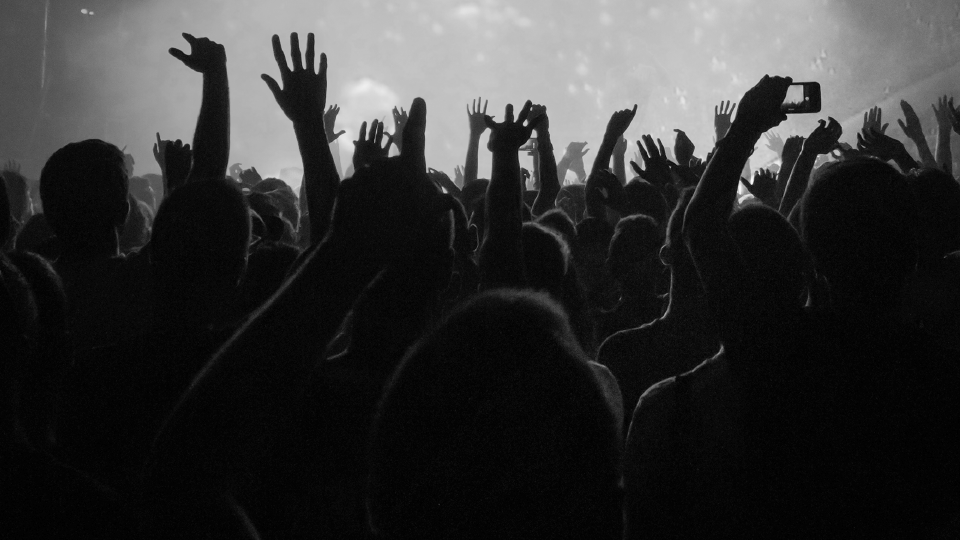 Foxx says she plans on being the future president of the United States and, in the meantime, she's continuing to work on being a role model while growing Gen Z Girl Gang.
To Foxx, representation is important — in politics and in general.
"It's about being able to see yourself in someone and then being able to see that possibility reflected back in," she said. "It's also about having people that look like and live like you in your communities in positions of power so we can continue to mobilize."