---
Why Global Citizen Should Care
Vaccine hesitancy is an imminent threat to disease control and prevention around the world and public health. Global Goal 3 aims to promote good health and well-being for everyone no matter their socioeconomic background. You can join us and take action to end the COVID-19 pandemic and extreme poverty
here
. 
---
Over the past few months, I've encountered COVID-19 vaccine hesitancy within the Black and Latinx communities, but I didn't let it discourage me from getting the shot sooner than most people in the US.
I've had bad asthma since I was a kid, either attributed to genetics, environmental factors of growing up as a Dominican American child in low-income urban areas, or a combination of both. After I spent a week in the hospital with pneumonia during the 10th grade, my doctors said I should do everything in my power to avoid serious bronchial infection again. 
Once we learned that young people could die from COVID-19, I felt extremely vulnerable, even though I had gotten my asthma under control over the past few years.
I practiced social distancing, skipped holidays, took regular COVID-19 tests, and only saw friends and family outdoors as much as I could. 
I followed vaccine development closely, wrote about the pandemic extensively, and worked on several of Global Citizen's broadcasts to support COVID-19 recovery, but getting a COVID-19 shot within 12 to 18 months felt like a distant dream.
When New York first started immunizing health care workers against COVID-19 in December 2020, I felt hopeful — but I noticed skepticism around the vaccine creeping up. The people showing resistance didn't seem to share the same sentiments as anti-vaxxers who I had become familiar with while writing about the 2019 measles outbreak.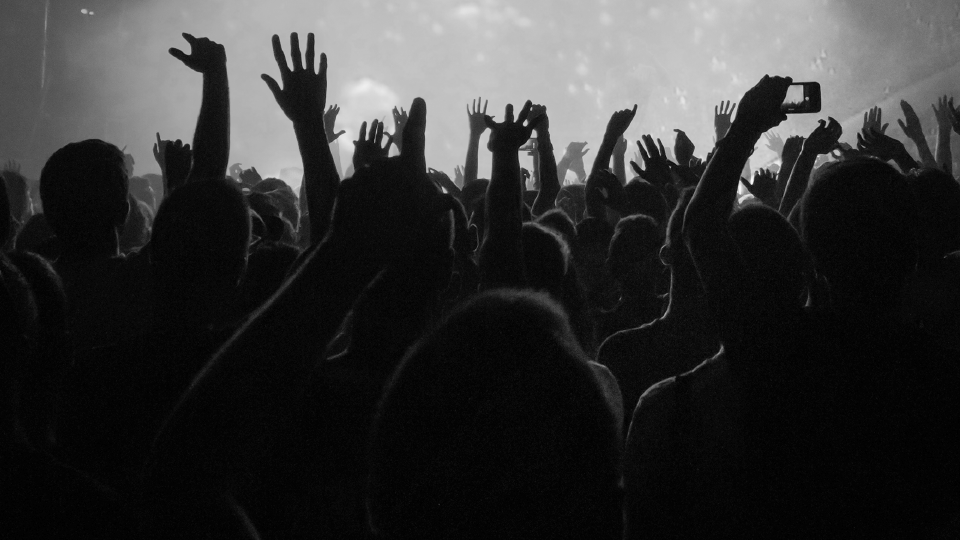 Family, friends, and people of color I wouldn't have expected started to express vaccine hesitancy and reshared misinformation from unverified sites on social media about the long-term impact of immunization against COVID-19. One family member reached out and asked me to consider a doctor's warning on a Christian television station that women my age should opt-out of the vaccine because it might impact the ability to conceive.
As someone who would like to have children, after doing my own research, I felt relieved to find out there is currently no evidence that any vaccines, including COVID-19 vaccines, cause fertility issues. 
I started to follow the different dialogues around vaccine hesitancy closely and began to better understand why Black people and Latinx people might question the government's efforts to target our communities first with COVID-19 vaccine distribution. Although we have been the hardest hit by the pandemic, our country has a history of medical discrimination, has not prioritized access to health care for people of color, and has conducted research on our bodies without our consent. Our mistrust of the US health care system is not our fault, especially after a year of confusing messaging about COVID-19. 
I can empathize. I don't love taking medication, am terrified of needles, and wish more than anyone that I could heal and treat myself with natural remedies, but many of those methods remain untested and could have serious consequences. I used to skip the flu vaccine every year, despite my doctor's recommendations, until I learned about herd immunity while working at Global Citizen. Now I'm happy to get the flu shot as a way to protect myself and to stop influenza from infecting older people and people with weaker immune systems who can't. I applied the same rationale when deciding to get the COVID-19 vaccine.
I chose to see the efforts to distribute the COVID-19 vaccine equitably as a step toward real change to remedy the unforgivable actions of the past. I felt safe and confident in my decision knowing that the speedy delivery of the vaccine was the result of decades of research and scientists had worked tirelessly to study clinical trials. 
The fact that tens of thousands of people participated in the vaccine trials reassured me that the COVID-19 vaccine was not only effective at preventing infection and death, but also came with low risks, and people who had COVID-19 have felt much better from long-term symptoms after receiving it. 
When I had my doubts, I remembered that every vaccine can result in some small side effects, but we've seen in vaccines' ability to eradicate diseases like smallpox that side effects impact very small pockets of the population. I recognized that getting the COVID-19 vaccine was far less risky than the possibility of contracting the virus.
When New York Gov. Andrew Cuomo announced that people with underlying conditions qualified for the vaccine in February, I jumped at the opportunity to sign up. After reaching out to two of my doctors, setting up several Twitter alerts for vaccine appointment accounts, then waking up before the crack of dawn to book an appointment, I finally secured first-dose slots that week for me and my sister, who also has asthma. 
If even I, a very online millennial, had to jump through several hoops to book a vaccine, I couldn't imagine what the process must be like for people around the world with a lack of access to the same technology or resources.
When my vaccine appointment finally rolled around, it felt like a holiday. "It's like Christmas morning," my sister texted me. We were scheduled to receive the Pfizer vaccine — which we took as a good omen because my uncle had worked at Pfizer for many years — but I would've been happy with one from any developer because no one vaccine is superior to the others. 
When I arrived at the Javits Center in New York City, emotion flooded over me and I did my best to hold back tears. I entered the building staffed with National Guard soldiers, who directed me through the now apocalyptic-seeming convention center that eerily looked like a set from the film Contagion. 
Health care should not feel like this much of a privilege, I thought, overwhelmed with gratitude while waiting the recommended 15 minutes after the injection to make sure I didn't experience adverse effects. I had never been happier to have a sore arm. 
Three weeks later, after I returned for my second dose on a Saturday morning, I drank lots of water, rested, and prepared for the most common side effects of the vaccine to kick in. 
Exactly 12 hours after the injection, I woke up on the couch with a slight fever and spent the next few hours fluctuating between chills and overheating. After taking a Tylenol, I slept through the night and had body aches throughout the day, but by Monday I was able to go back to work. My dad and sister experienced a similar reaction, but my mom and friends didn't feel much of a difference — everyone I know who has received the shot has felt back to normal in a few days. 
I'd go through the entire process all over again if I had to because it means that even if I have to keep wearing a mask and avoid large crowds, I can breathe a little easier knowing I likely won't pass COVID-19 to my loved ones or strangers. I can ride the subway again, go grocery shopping without fear, and don't feel as anxious seeing my friends indoors.
Thankfully, the sentiment around vaccines in the US is becoming more positive, but the majority of people need to be vaccinated worldwide before we're all safe. A virus anywhere is a virus everywhere. 
The sooner we can all feel assured in choosing to get the vaccine, the sooner we can start to move closer to life after the pandemic. That begins by learning how to identify trustworthy news outlets, looking toward our local news, health departments, and community leaders for guidance, speaking to our doctors if we have them, and supporting each other as we all work to stay informed.
Most importantly, we all have to continue to fight to ensure that everyone who would like to receive a COVID-19 vaccine can, and rather than ostracize those who have their reservations, be open to listening and helping them make the best choice. 
---
You can read more in Global Citizen's In My Own Words content series here.