---
Why Global Citizens Should Care
Children in crisis are some of the world's most vulnerable. They lack access to the educational tools and resources they need to recover and escape poverty. You can join us and take action on this issue
here
. 
---
Families in the US that do not speak English may encounter language barriers when trying to support their children in school. 
But as nearly 93% of households with school-age children reported using some form of remote learning during the COVID-19 pandemic, family engagement is more needed than ever. 
In the US, 1 in 4 children has at least one immigrant parent, and their parents don't always have the resources to participate in their education. Research shows that families who don't speak English at home and families who live in poverty are less likely to attend their children's school-related activities and be involved with their schools in general. Children with families that are engaged in their education tend to be more successful in school and break out of cycles of poverty. 
Heejae Lim, CEO of the educational technology nonprofit TalkingPoints founded the organization in response to her own experience as a student. Lim, a Korean immigrant, noticed that she had an advantage because her mother spoke English and was able to communicate with her teachers and be involved in Lim's education. 
A Cisco grantee since 2018, TalkingPoints is using innovative technology to improve student learning outcomes in multilingual, diverse, and underserved communities.
TalkingPoints is working to fill the communications gap by facilitating connections with teachers and families in their home languages. The organization's platform automatically translates messages between teachers and students' families into over 100 different languages. 
"One of our grantmaking criteria is that 65% of a nonprofits' beneficiaries represent underserved communities," Kyle Thornton, manager of the education investment portfolio for Cisco and the Cisco Foundation, told Global Citizen. "TalkingPoints serves some of the nation's most vulnerable students, with 80% of students enrolled in Title 1 schools, so we knew our investment could make a big impact."
Title 1 schools are institutions where at least 40% of students are from underserved and often non-English speaking families; these institutions run programs to support and improve outcomes for struggling students.
"TalkingPoints has reached millions and has the potential to scale and serve more students, families, and educators," Thornton added.
Educators and families across the country have embraced TalkingPoints platforms. More than 2,000 schools and districts use the platform and the organization has connected more than 3 million teachers and families by facilitating more than 100 million conversations. During the COVID-19 pandemic, 96% of teachers said they found TalkingPoints helpful in improving student behavior, engagement, homework, and attendance. 
"TalkingPoints helps me understand my children's learning and how we can solve any problem, to motivate him to study, and thus [complete] the tasks that are put online," one Spanish speaking family member told the organization. "I can help him and explain things [his teacher] has taught him… I am more involved in my child's progress, and also in communication with the teacher, to know how to help him more."
Global Citizen spoke with TalkingPoints' Lim about how the organization is helping families, students, and teachers during the pandemic, the impact of lockdowns on education, and more.
Global Citizen: How are COVID-19 lockdowns exposing the digital divide in online education and what unique online learning challenges have you seen non-English speaking families face? 
Heejae Lim: COVID-19 moved everyone to virtual learning. When the schools moved to an online environment, communication between parents and schools became a lot more important. Many kids were suddenly taking classes and completing homework online so both internet connectivity and device access became a critical requirement for every household. For many underserved families, that was a big challenge.





How does leveraging technology enable TalkingPoints to reach more under-resourced and multilingual communities?
Many households don't have Wi-Fi or an internet connection or devices, but everyone has a mobile phone. Through a mobile phone that enables text messages or mobile apps, families are able to communicate with schools in their preferred way. We even had parents who essentially had pictures of their child's homework or lesson plans, for example, captured through TalkingPoints. They were then able to share that image with their child so that the student could complete their homework at home alone. 
TalkingPoints has also been used to help troubleshoot issues with tech access. If they [students] were trying to get on a video conferencing tool or learning platform and had trouble, teachers and parents were able to communicate through the app so students could gain access to the tools and systems they needed to participate. 
How has Talking Points had to pivot as a result of COVID-19 to help address the major barriers of online learning during the pandemic?
We didn't actually have to pivot, but we did have to move fast to scale so that we could make TalkingPoints available to even more schools and more districts beyond our existing Title 1 eligible partners. Cisco helped immensely as we accelerated our philanthropic funding to subsidize the cost of access to TalkingPoints for those who needed it most.
We also pushed out new content and additional supports [to improve] distance learning for families and teachers through the TalkingPoints platform. If you're a family member, how do you support your student at home with distance learning specifically or any social-emotional needs that might arise from that transition? Cisco helped support with that as well.
We actually doubled down on what we were doing before the pandemic, because the need and the demand was so much greater when COVID-19 hit.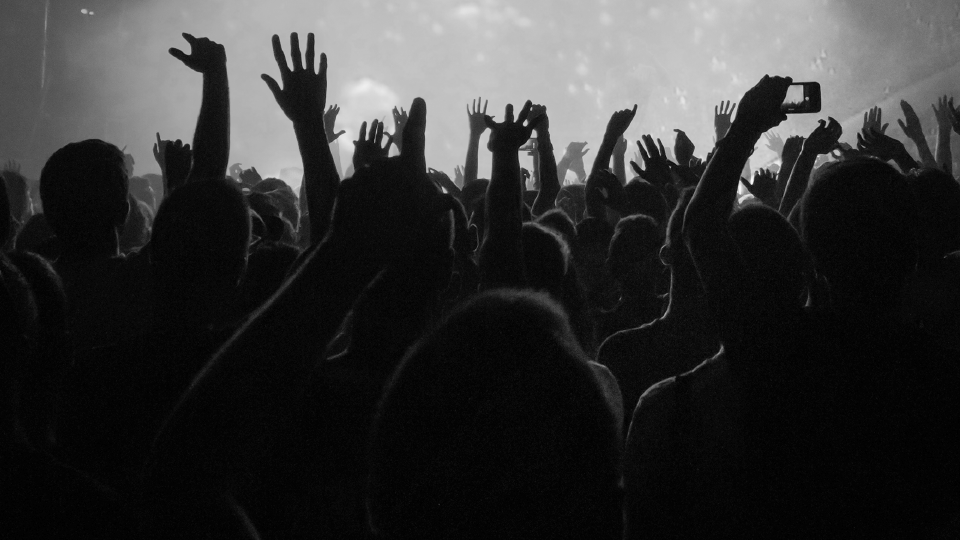 How else has Cisco enabled your organization to grow and increase its impact?
Cisco has supported TalkingPoints since 2018, making investments directly through grants, as well as in-kind contributions. Cisco Foundation has really accelerated the growth of TalkingPoints, including the COVID-19 response, ultimately, supporting our mission to strengthen school-home partnerships and ensure every child has the support needed to learn, grow and succeed.
They also helped us build much of  the technical infrastructure that powers TalkingPoints. Cisco's investment has been essential in our efforts to scale while carefully managing our resources -- which is critical for us as a non-profit. That combination of funding and technical knowledge and support enables us to direct resources to other high need areas. 
How do you foresee Cisco continuing to help support your growth?
Our goal is to reach 10 million families by 2022/2023, which translates into 5 million annually. In order to do that, we will need to continue to improve our infrastructure and do a great deal of engineering work. Cisco's ongoing support and expertise are not just essential to those efforts, they are a driving force behind them. COVID-19 has really highlighted the importance of family engagement as a critical driver of student success. It's not a luxury, it's a necessity and I believe that more people will recognize that even after COVID-19. We're grateful for Cisco's support in helping us connect even more families and teachers who rely on TalkingPoints as a key partner in their commitment to improving and maintaining better school- to-home connections. 
---
This interview has been edited and condensed for clarity.