---
Why Global Citizens Should Care
This month, Chris Martin joined us in London for the inaugural Global Citizen Prize ceremony — bringing together world leaders, business leaders, philanthropists, activists, and some of the world's leading artists, all in honor of those who have dedicated their lives to fighting extreme poverty. You can join the movement and help celebrate amazing, compassionate people, by tuning in to watch Global Citizen Prize as it's broadcast around the world this month, and by taking action here to help achieve the UN's Global Goals. 
---
Around the world, Coldplay fans know Chris Martin as the award-winning band's frontman — an energetic lead singer, rhythm guitarist, and exceptional pianist. But to Global Citizens, he's a champion for change, a powerful voice, an activist — and Global Citizen Festival curator.
Martin joined Global Citizen in 2015 and has taken part in Global Citizen festivals in India, Hamburg, New York, and South Africa. And this month, he came to London for the inaugural Global Citizen Prize ceremony — where he appeared onstage as a special guest alongside artists like Jennifer Hudson, John Legend, Raphael Saadiq, Sting, Stormzy, and fellow special guests H.E.R. and Jorja Smith. 
Martin and Stormzy even teamed up for an incredible collaboration of Stormzy's "Crown", complete with a 12-person choir. You can tune in and watch the truly extraordinary show this December as it's broadcast around the world! Find out how to tune in and watch wherever you are in the world here. 
The Global Citizen Prize was created to honor amazing activists from around the world who have dedicated themselves to the fight against extreme poverty. Think the Grammys, the Oscars, the BRITs, but it instead celebrates those working to make the world a better, fairer place to be. 
When Coldplay debuted its album "Parachutes" in 2000, the band quickly rose to fame. Since then, the group has continued to succeed with hits like "Clocks," "The Scientist," and "Kaleidoscope." Most recently, the band released a new track under the name Los Unidades, as part of the "Global Citizen EP 1," which Martin has been the driving force behind. They performed at the Super Bowl halftime show in 2016, and Martin has gone on to collaborate with Nelly Furtado, JAY-Z, and Kanye West, too.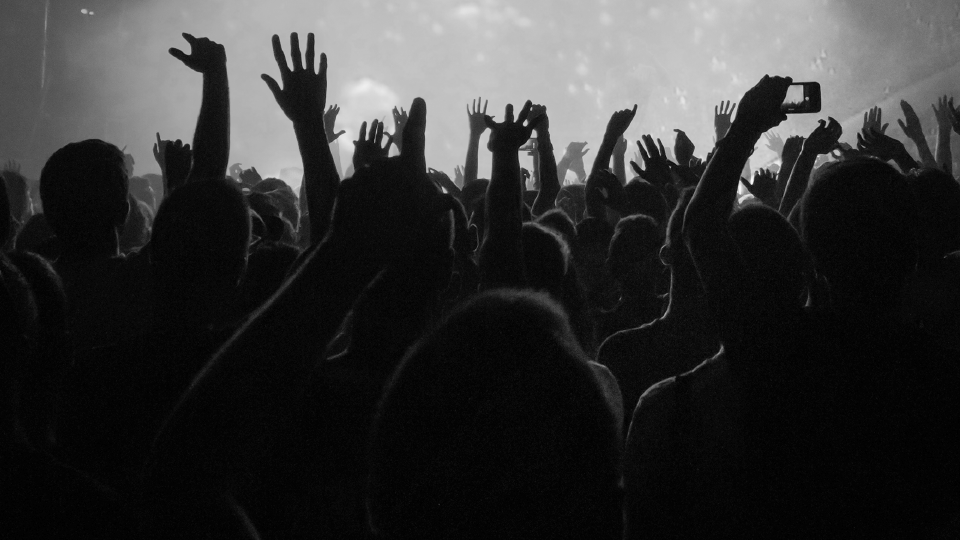 Image: Getty Images for Global Citizen
But Martin's talents extend far beyond that of alternative music.
Martin has campaigned on a number of global issues in the past, pointedly calling on world leaders to deliver commitments needed to achieve the United Nations Sustainable Development Goals (SDGs).
In 2005, Martin joined Oxfam on a trip to Ghana, where he met with Ghanaian farmers to speak about the need for fair trade policies.
"I thought, 'I'm going to learn as much as I can and meet as many people as possible,'" he told the Sun newspaper.
He later travelled to Haiti and Mexico to further understand trade injustice and its impact on the world's poorest communities.
Martin has played at a number of charity concerts, including Hope for Haiti Now: A Global Benefit For Earthquake Relief, Amnesty International's Secret Policeman's Ball, Band Aid 30, an event in light of the Ebola outbreak in West Africa, and a concert at Kensington Palace that raised money for HIV/AIDS prevention.
As a band, Coldplay donates 10% of their profits to charity and has worked with 30 charities, according to Look to the Stars. More than that, Coldplay invests their time and energy into global issues, playing shows for free and inviting organizations like Global Citizen to tour with them and raise awareness at their concerts.
"Global Citizen is about love and togetherness and that is what our band is about, too," Martin said during Coldplay's set at Global Citizen Festival India in 2016.
Global Citizen campaigns on the SDGs, including increasing access to education, clean water and sanitation, gender equality, global health, and more, all in order to eradicate poverty by 2030.
And as the Global Citizen Festival curator, Martin has worked tirelessly with the organization for many years to truly understand the world's biggest problems — and their possible solutions — while inspiring hundreds of thousands of Global Citizens to take action to end extreme poverty.
He uses his voice and musical platform to speak out against the world's injustices — and remind us that we have the power to make the world a better place.
---
Proud partners of the Global Citizen Prize include Comcast NBCUniversal, MSNBC, Cisco, Johnson & Johnson, Citi, Live Nation, Reckitt Benckiser (RB), the Bill & Melinda Gates Foundation, and the Motsepe Foundation.