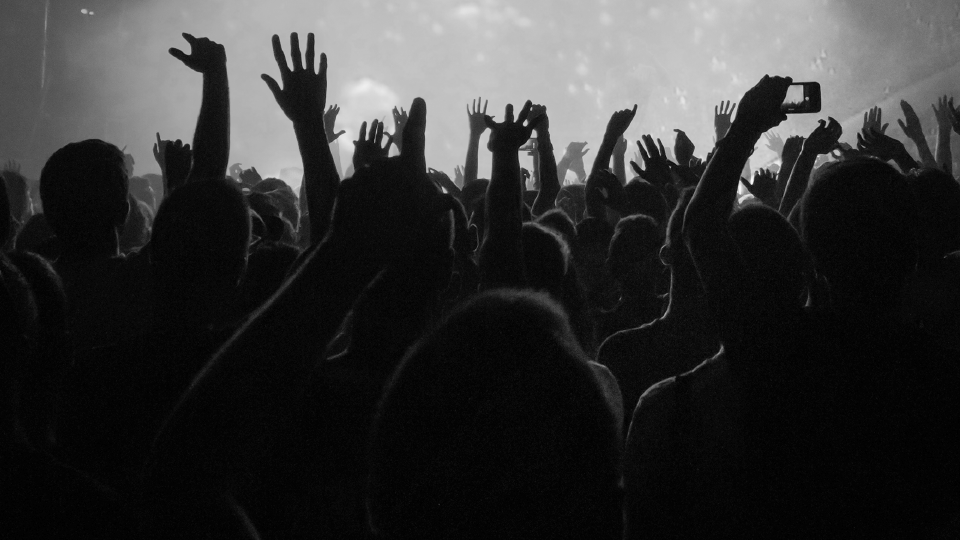 Image: Danny Clinch
With the passing of Chris Cornell, the world has lost not only a legendary musician but also a true Global Citizen.
Cornell, who was found dead in his Detroit hotel room hours after performing, was the lead singer of both Soundgarden and Audioslave. He was a godfather of the Seattle-based grunge music scene that started in the 1990s and drove Soundgarden, Nirvana, Pearl Jam, and Alice In Chains to superstardom.
Social consciousness has been ingrained in every act Cornell has been a part of, whether solo or with a band. Following Soundgarden's 1997 breakup, he formed Audioslave with fellow social activist and former Rage Against The Machine guitarist Tom Morello, using music to motivate people into taking action to achieve social change.  
Take Action: Share These Five Ways You Can Make An Impact in Your Community
But Cornell was much more than a frontman in a band. While he achieved international fame rocking out on stage with a four-octave vocal range, his philanthropy outside of sold-out arenas was perhaps more far-reaching.  
Throughout his career, Cornell supported charities like Aid Still Required, which helps people after natural disasters; Global Angels, which empowers disadvantaged communities by providing water, education, and healthcare; Live Earth, which worked to increase environmental awareness; and music charities Nordoff Robbins, MusiCares and Save the Music Foundation.
In 2012, he and his wife Vicky founded the Chris and Vicky Cornell Foundation to protect children around the world facing homelessness, poverty, abuse, and neglect. After its establishment, Cornell immediately began playing concerts with proceeds from ticket sales benefitting the foundation, as well as charities like ChildHaven, which helps children and toddlers heal from abuse and neglect.
Last April, Cornell leant his musical abilities to the film "The Promise," about the 1915 Armenian genocide in the Ottoman Empire. The song he wrote touched on a basic sense of humanity; understanding that in dire moments, material possessions are utterly worthless compared to human connection.  
"If I had nothing to my name / but photographs of you / rescued from the flame / that is all I would ever need / as long as I can read / what's written on your face," Cornell sings in the opening line. It's much more than just an emotional song — the lyrics are based on real-life experiences of Armenians at the time of the genocide.
"There are a couple of really amazing documentaries about the Armenian genocide, and one of them was about the phenomenon that people who had literally minutes to grab what they could from their homes would take photos before anything else — before even jewelry," Cornell told Rolling Stone last March. "I was really moved by that; the idea of what is most important to people in a crucial second."
All proceeds from the song went to the International Rescue Committee (IRC), a humanitarian organization that provides healthcare, education, and financial services to refugees.
Singing about the plight of individuals whose lives are torn apart by war, and donating money from his effort, wasn't enough for Cornell. After "The Promise" premiered in London, he and his family worked with the IRC to visit the Eleonas refugee camp in Greece, where they met and spoke with displaced people and learned their stories.
We are deeply saddened to hear about Chris Cornell's passing. Today, we honor him and his passion, commitment to support refugees. pic.twitter.com/JFrgxRr4be

— IRC Intl Rescue Comm (@theIRC) May 18, 2017
Many of Cornell's musical contemporaries have taken to social media to express their sadness of his passing. The fact that the IRC was compelled to respond to his death testifies to Cornell's status as an activist.  
Indeed, Cornell's philanthropic efforts lasted right up until his untimely death. Soundgarden's current tour coincided with the National Child Abuse Prevention Month. In April, the band supported the cause by raffling an autographed guitar, in partnership with RAACE.org (Race Against Abuse of Children Everywhere).
Cornell's commitment to making great music was rivaled only by his drive to help those in need. He will be greatly missed.