We've seen some great victories for child marriage in 2017.
In October, India ruled that sex with a child bride is always rape, closing the loophole that allowed men get away with having sex with underage girls — as long as they were married to them. 
New York finally outlawed child marriage in June, taking a huge step forward in putting an end to this "dirty secret'' in the US. 
And in November, Iraq withdrew a highly controversial bill that would have seen the age of consent for marriage drop to just 9 years old — largely thanks to extreme public pressure that said it would have given licence to "rape children." 
But there's still a long way to go in putting a stop to child marriage once and for all. And a big part of that effort is in making sure that the issue never disappears from the limelight. 
Which is where celebrity voices come in. Here are some of our favourites from 2017. 
1. Orlando Bloom
He may be best-loved as the pointy-eared elf in "Lord of The Rings", but when he's not gallivanting around Mordor you'll find Orlando raising awareness about child rights in his role as UNICEF goodwill ambassador. In July he visited Bangladesh, where he said the prevalence of child marriage was "one social evil that I haven't stopped thinking about." 
2. Malala
It was a big year for Malala. Not only did she turn 20, start a degree at the University of Oxford and embark on a worldwide "Girl Power" tour with her organisation the Malala Fund, but the Nobel laureate still found time to join Girls Not Brides at the United Nations General Assembly in September, where she spoke about the need to end child marriage for good.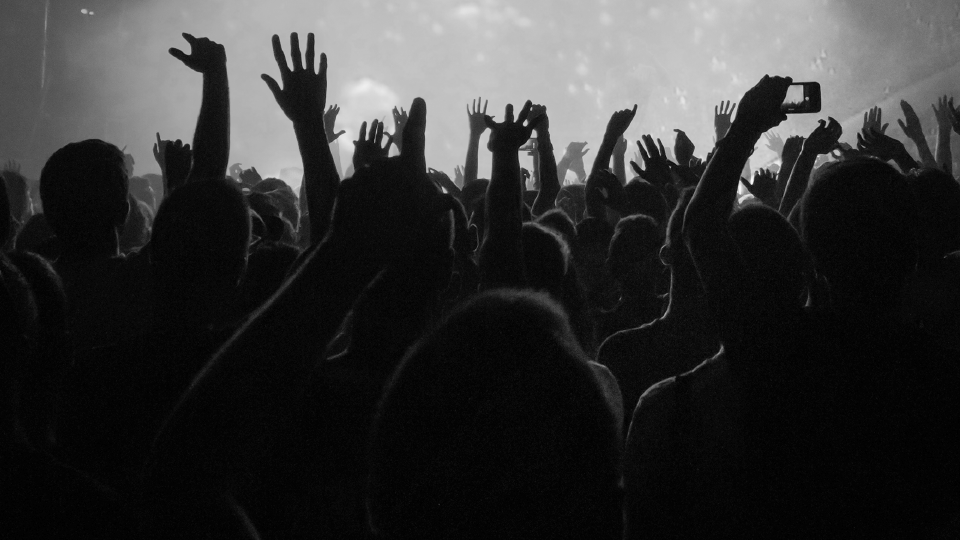 Image: Ford Foundation
Take action: Stand With Sonita: Tell World Leaders to End Child Marriage
3. Alesha Dixon
Singer and "Britain's Got Talent" judge Alesha Dixon visited Ghana with Action Aid back in July, where she met girls who had been forced into marriage as children. She went on to speak about the "heartbreaking" experience on British TV show "Good Morning Britain", where she launched a campaign to end child marriage and enable girls to reach their full potential. 
Singer @AleshaOfficial talks about her "heartbreaking" experiences while campaigning to end child marriage in Ghana pic.twitter.com/wVMj15zuOg

— Sky News (@SkyNews) July 27, 2017
Read more: 'I'm Just a Child': These 3 Girl Brides Share Their Heartbreaking Stories to Put an End to Early Marriage
4. Mira Sorvino 
Roses are red, violets are blue, and 15 million girls every year are married before they are 18, Oscar-winner Mira Sorvino reminded us on Valentine's Day, when she tweeted her support for the UNFPA's #IDON'T campaign to end child marriage. 
Child marriage is unacceptable. Please RT to help the estimated 70 million girls to be married underage in the next 5 yrs say #IDONT@UNFPAhttps://t.co/Ywa3uzUuhJ

— Mira Sorvino (@MiraSorvino) February 11, 2017
5. Richard Branson
If anyone knows about balancing the books, it's entrepreneur and Virgin founder Richard Branson. When a World Bank study found earlier this year that ending child marriage can benefit girls as well as saving the global economy billions of dollars, he wrote in a blog on his website: "Political leaders want to know the bottom line. Now, by actually seeing the cost of child marriage to their country's development, they might take it more seriously and take action to stop it." 
Working to end child marriage and enable girls to reach their full potential https://t.co/Uw1h3kdNYQ#endchildmarriage@GirlsNotBridespic.twitter.com/HtzJxfZSW4

— Richard Branson (@richardbranson) August 15, 2017
Read more: How Goats, Sheep, and Chickens Are Eliminating Child Marriage in Ethiopia
6. Stella Damasus
Since taking to social media in 2013 to express her anger about a controversial child marriage law in Nigeria, Nollywood actress Stella Damasus has been an avid campaigner on the issue. In this emotional video re-shared on her Instagram page earlier this year, she tells "the story of so many girls around the world today" who have been married as children. 
7. Trisha Krishnan 
The Bollywood star became the first actor from South India to be named a UNICEF celebrity advocate in November, and she's already making waves, tweeting about her commitment to ending child marriage to her 4.4 million twitter followers. 
And today,I began a new journey❤️ #UNICEFCelebrityAdvocate#WorldChildren'sDay #November20 #2017 #promisetodomybest#overwhelmed#blessedbeyonddoubtpic.twitter.com/qDA3AyFW3h

— Trisha Krishnan (@trishtrashers) November 20, 2017
8. Angelique Kidjo
In July the Beninese singer-songwriter joined forces with some of Benin's greatest artists in a music video calling on the population to "say NO" to child marriage. "A little girl is still a child. She cannot be a mother or a bride," sings the Grammy Award-winner UNICEF goodwill ambassador. The video was a collaboration with UNICEF to raise awareness about child marriage in Benin, where 32% of girls are married by age 18. 
Read more: This Child Marriage Used Facebook Posts to Get Her Marriage Annulled
9. Mena Suvari
"American Beauty" actor Mena Suvari showed her support for girls around the world when she re-posted on Instagram the story of Radhika, a girl in India who refused to be married as a child and is now speaking out about the practice. She wrote: "It's a beautiful thing you're all doing and a #powerful #necessary #movement!" 
10. Beyoncé
Celebs don't come bigger than Beyoncé, so what better way to celebrate the fierceness, strength and all-round badassery of girls everywhere than this film by director MJ Delaney featuring her song "Freedom".  Launched on International Day of the Girl in October, the film calls for action on some of the biggest challenges girls face, including child marriage, access to education and the threat of violence. If this doesn't make you want to fling your hair around in defiance then nothing will. 
Global Citizen campaigns to achieve the UN Global Goals, including for gender equality. We want to see an end to all laws around the world that discriminate against women. You can join us by taking action here.